Parametric cat bonds can help the countries of South Eastern Europe, Central Asia, Caucasus, The Commonwealth of Independent States as well as Turkey (ECIS) cope with the protection gap in natural catastrophe risk.
With low insurance penetration (less than 2 percent), reinsurance protectionism and growing climate change consequences, the countries of ECIS region really need to address disaster risk transfer with the use of all available alternative instruments and that is where ILS market definitely has something to offer.
The region has historically been home to a number of risk, with earthquakes being the most devastating. Between 2005 to 2014, the region suffered 314 natural disasters event affecting over 11 million people and causing over 60,000 deaths.
The economic impact of these events is estimated to have been around $25 billion, with little of the total covered by insurance.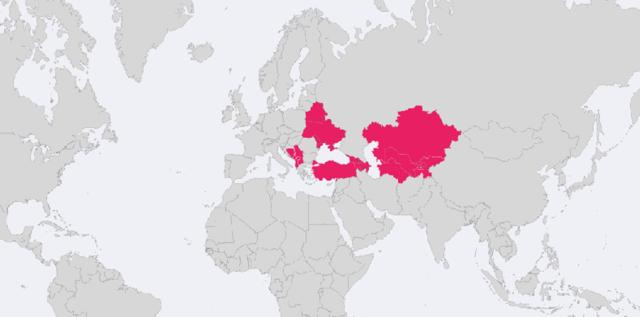 The human cost of natural disasters is measured not just in the deaths and injuries they cause, but also in terms of their lasting economic impact on survivors and countries. Natural disasters don't just destroy homes and fields; they can altogether annihilate years of economic growth.
The UN Office for Disaster Risk Reduction (UNISDR) recently commented on the impact of natural catastrophes on low and middle-income countries in its newly issued report, 'Economic Losses, Poverty and Disasters 1998-2017'.
"We can see that climate change is playing an increasingly important role in driving up disaster losses around the world, and that probably will be the case in the future as well," the report said.
Although rich countries shoulder the highest absolute economic losses, the report noted the disproportionate impact of disasters on low and middle-income countries. In developing countries, economic losses are not analysed for many disasters, meaning the new data was just the 'tip of the iceberg'.
Some of the significant events in the last century include the 1948 Ashgabat earthquake, killing almost 10 percent of the population of Turkmen SSR at that time, the 1966 Tashkent earthquake destroying most of the buildings in the city, the 1988 Spitak earthquake, with nearly 50,000 deaths, another 130,000 people injured and 517,000 becoming homeless – it also halted about 40 percent of nation's production capacity.
In addition and due to climate change, the Balkans region is now having extreme weather events as the new 'normal', especially with regard to flood exposure.
The 2014 Balkan floods caused damage and losses equivalent to nearly 5 percent of Serbia's GDP and nearly 15 percent of Bosnia and Herzegovina's GDP.
When disaster strikes, immediate steps must be taken to protect survivors and provide temporary shelter and emergency food and clothes. Homes need to be rebuilt and infrastructure of the area re-established. All this costs money. If there is to be a solution that benefits everyone, it is likely that the solution will have to be organised by the government on a national level.
In trying to increase insurance penetration sovereign disaster risk transfer solutions cannot always take the form of insurance, as this requires an insurable interest which states may not always have when it comes to critical infrastructure.
Another hurdle is that insurance requires proof of loss and the resulting payments are made only on an indemnity basis, so adjustment process can be time-consuming and delay the payment of funds. Reinsurance protectionism in certain countries can also limit access to the market for local players and vise versa, which make the use of insurance for the government difficult in case of a large disaster.
However there are viable ILS solutions and a choice of options for different regions and governments with regards to disaster risk transfer – thanks to the proactive position of international organisations (UN, International Financial Institutions) along with a good track record of ILS so far.
Any such solution needs to be tailor-made, but in our opinion and because of various local specifics, parametric cat bonds seems to be the best suite for the ECIS region.
With steady development over the last decade, assets over $100 billion, strong performance, growing appetite from institutional investors like pension funds and the ability to create and develop independent transparent parametric triggers there is no doubts that the ILS market can offer good, reliable risk transfer solutions for the region.This will be not only be a solution for governments but provide capital market with needed intra-class diversification whereby new territorial exposure most definitely will perfectly fit into ILS fund management strategies.
The article first appeared in Intelligent Insurer Baden-Baden 2018 Dailies. You can follow the author on Twitter @KSavrassov or contact by e-mail: k.savrassov@phoenix-re.co.uk
Also read the UNDP 1st DRR financing regional workshop report, which was held 4-5 October 2018 in Istanbul
Disclosure: I/we have no positions in any stocks mentioned, and no plans to initiate any positions within the next 72 hours.
I wrote this article myself, and it expresses my own opinions. I am not receiving compensation for it. I have no business relationship with any company whose stock is mentioned in this article.