Boo!
Don't worry, I'm not gonna scare you; I already spooked you with a few scary REITs last week (see my article here). Today, I simply want to treat you with a few highly vetted REITs that should sustain their dividend growth for quite some time.
In fact, many readers have asked me to start thinking about the next recession, by focusing on the safest bets that should thrive in the good times and bad. Before I begin, I want to provide you with a backdrop of the lessons that I learned from the last recession.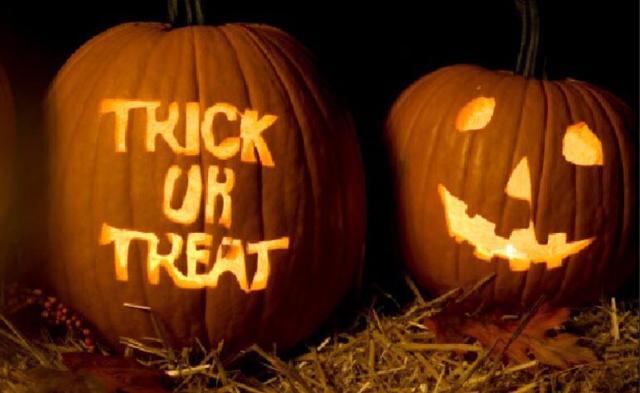 Lessons Learned From The Great Recession
In 2009, prior to becoming a REIT analyst, I was a real estate developer. This simply means that I was working in the trenches trying to develop sites for companies like CVS (NYSE:CVS), Dollar General (NYSE:DG), and Advance Auto Parts (NYSE:AAP).
It was hard from me to grasp the impact of the financial crisis until I began to see a record number of banks closing. As a developer, you rely on banks to keep the business going, and when the access to capital dried up, so did my job.
Fast forward 10 years, and I can now fully comprehend the impact of the Great Recession. I remember when Lehman Brothers filed bankruptcy in 2008 and then the dominoes began to fall.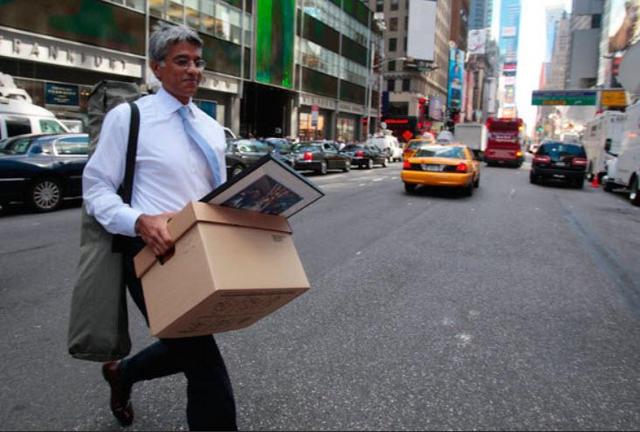 Most of my net worth back then was tied to private real estate, and for many (including me), retirement had to be extended and many workers (including me) were forced to reinvent themselves.
The long-term impact on retirement portfolios varied, but those who stuck it out have most likely been rewarded. But there have certainly been lessons learned. As I reflect on the dark days, I am reminded of these observations:
Debt Can Be Dangerous: Many REITs that were forced to cut dividends in 2008 and 2009 were considerably debt-heavy. However, since 2010 REITs have raised over $300 billion in total equity capital, validating the strength of the financial markets.
Also, during that time, REITs have made prudent use of debt, which has accounted for less than half the total capital raised. As a result, the ratio of total shareholders' equity to book assets has risen to 44.5 percent, more than 12 percentage points higher than a decade ago.
Well-capitalized balance sheets have also reduced REITs' exposures to interest rate movements. The limited use of debt to finance acquisitions in recent years, combined with the low level of market interest rates, has pushed interest expense as a share of NOI to the lowest on record.
In short, REITs have well-capitalized balance sheets that give them a sound financial position to take advantage of investment opportunities that may arise in the years ahead, while also providing a solid cushion against rising interest rates or any unexpected future market developments.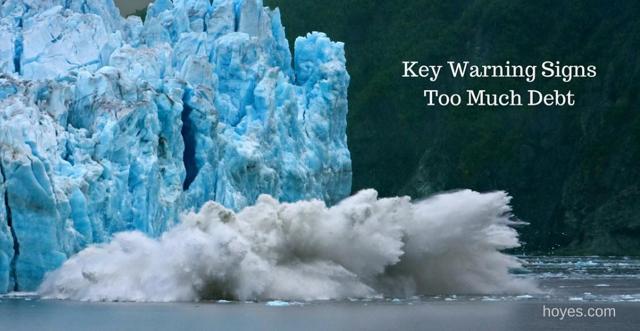 Diversification Can Be Powerful: In 2008, as a real estate developer, I had very little diversification. Most of my assets were held in private partnerships and I was not the manager, which means that I had little control of the operations of the company.
So when the financial markets soured, there was no real liquidity, and as a result I had to write off loans and my net worth tanked. Investors who diversify their portfolios have historically had a better chance of ending up with higher returns because diversification reduces portfolio volatility and mitigates losses from any one security or asset class.
More specifically, listed REITs help to diversify a portfolio because, as real estate, they are a distinct asset class that has demonstrated low-to-moderate correlation with other sectors of the stock market, as well as bonds and other assets. In other words, REIT returns have tended to zig while returns of other assets have zagged, smoothing a diversified portfolio's overall volatility.
Also, REITs are great diversifiers because you can mitigate concentration risk geographically and by property sector - because each property sector has its own economic headwinds and tailwinds (catalysts). As a dedicated REIT analyst, our goal is to help you navigate these cycles to optimize performance, while always protecting principal at all costs.
So, when is the next recession gonna strike?
Your guess is as good as mine, but it's never to early to plan, and as promised in the introduction, I want to provide you with five vetted Recession-Ready REITs.
Keep in mind, we have screened these REITs based on a variety of metrics including dividend safety, balance sheet strength, earnings growth, diversification, and management. Collectively, all attributes are important and most important, nobody wants to suffer losses during the next downturn.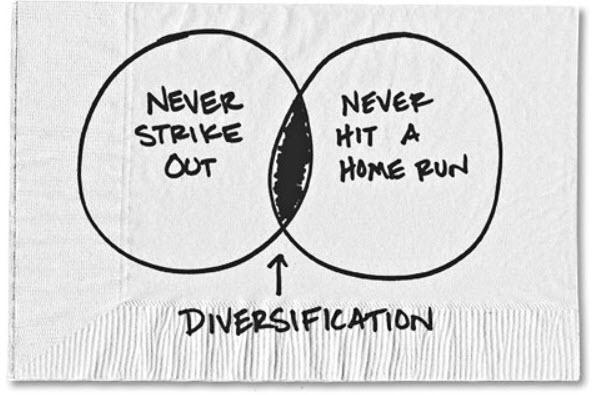 5 Recession-Ready REITs
Recession-Ready REIT #1: CyrusOne (CONE)
The Big Why: On Sept. 26, S&P Global Ratings raised its issuer credit rating on CONE to 'BB+' (with stable outlook). At the same time, S&P raised the issue-level ratings on CONE's senior unsecured credit facility and senior unsecured notes to 'BBB-'. The upgrade follows CONE's common equity offering and reflects S&P's "expectation that the company (CONE) will use the proceeds to pay down debt and reduce debt to EBITDA to the mid- to high-5x area by year-end 2018."
Feather in its Cap: CONE has no debt maturing for five years, with a weighted average remaining debt term of more than six years, and a fully unencumbered asset base with a gross book value over $5.5 billion. On a market cap basis, CONE's debt represents only 28% of the capital structure, with equity representing 72%. At quarter-end, it had more than $2 billion of liquidity to fund its growth opportunities.
Downsides: While CONE has always built its data halls on a just-in-time basis to minimize capital at risk, this high level of preleasing further de-risks the development pipeline.
S&P Rating: BB+
Alpha Insider Management Update: In Q3-18 CONE's revenue was $206.6 million, compared to $175.3 million for the same period in 2017, an increase of 18%. The increase in revenue was driven primarily by a 26% increase in occupied CSF and additional interconnection services. CONE's normalized FFO was $78.5 million, compared to $71.4 million in the same period in 2017, an increase of 10%. Available liquidity was $1.92 billion as of September 30, 2018.
Bottom Line: CONE shares pulling back 3.5% post market due to slight revenue and FFO per share miss (a penny). CONE reaffirmed guidance and we are maintaining our BUY recommendation. This data center REIT has one of the best growth profiles in the sector and we believe there's tremendous value to the development pipeline that generates double-digit cash-on-cash yields. Plus, it doesn't hurt to have a relationship with the largest data center landlord in China.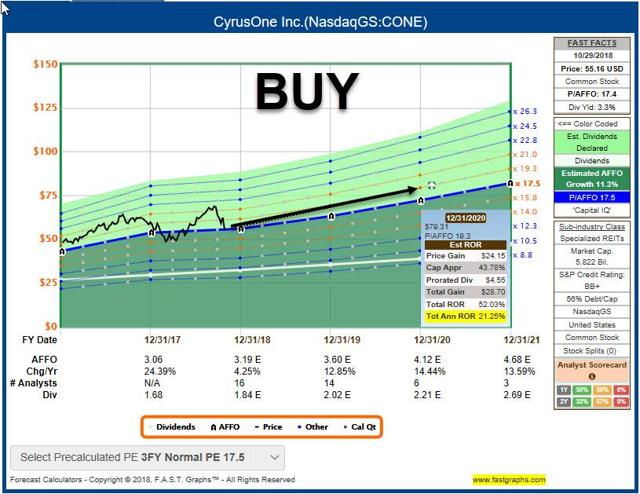 Recession-Ready REIT #2: Federal Realty (FRT)
The Big Why: Federal Realty is a recognized leader in the ownership, operation and redevelopment of high-quality retail-based properties located primarily in major coastal markets from Washington D.C. to Boston as well as San Francisco and Los Angeles. FRT's expertise includes creating urban, mixed-use neighborhoods like Santana Row in San Jose, California, Pike & Rose in North Bethesda, Maryland, and Assembly Row in Somerville, Massachusetts.
Feather in its Cap: FRT's A-rated fortress balance sheet continues to position the company to outperform in a challenging environment. The company is the only A-rated REIT in the shopping center sector and one of only four REITs with an "A" rating by both S&P and Moody's (SPG, PSA, FRT, AVB).
Downsides: Retail store closures, but FRT has done an excellent job with its redevelopment pipeline. Several strategic redevelopment projects include Assembly Row, Pike & Rose, and Santana Row.
S&P Rating: A-
Alpha Insider Management Update: FRT has generated impressive FFO per share growth of around 6% annually (since 2003). income stream. On Aug. 1, the REIT declared a regular quarterly cash dividend of $1.02 per share, resulting in an indicated annual rate of $4.08 per share. The Oct. 15 dividend increase represents the 51st consecutive year that the company has increased its common dividend, the longest record of consecutive annual dividend increases in the REIT sector, and one of only a small number of companies in any sector to accomplish such a record.
Bottom Line: FRT to grow by around 5% over the next two to three years, the best growth estimated for the shopping center sector. We recently upgraded FRT from a BUY to a STRONG BUY. Other REITs are beginning to emulate FRT's mixed-use successes, and I believe that investors could see outsize returns in excess of 25% over the next 12 to 24 months.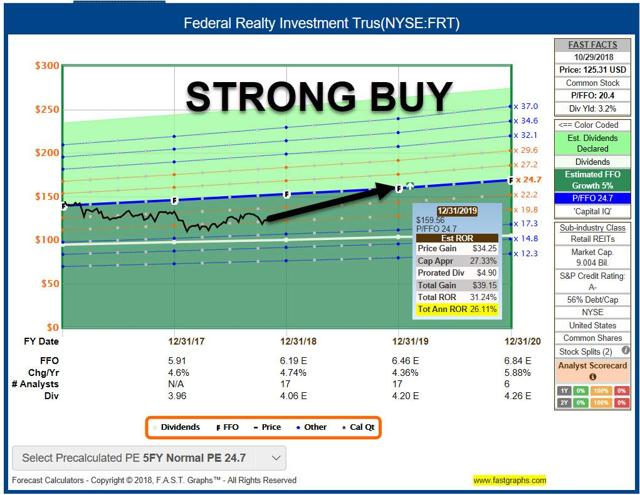 Recession-Ready REIT #3: Ventas, Inc. (VTR)
The Big Why: One of the key differentiators for Ventas is that the company has been able to successfully build a strategy founded on solid strategic vision, foresight and innovation, proactive capital allocation decisions, rigorous execution and a stable expert team. Ventas recognized that their skilled nursing operators could possibly see deteriorating fundamentals, so the management team opted to spin ~15 percent of the portfolio in advance of the skilled nursing "market cycle" shift.
Feather in its Cap: Ventas' valuable office reporting segment comprises 26% of the portfolio, and in Q3-18, the property sector saw increased same-store cash NOI of 3.5%. The office segment was led by a terrific result from the university-based life science portfolio, which grew same-store cash NOI by 12.4% in Q3-18 as a result of strong lease-up activity.
Downsides: Ventas said it "expects elevated levels of new deliveries to continue in 2019. As a result, same-store shop NOI may evidence a similar year-over-year percentage decline in 2019 as in 2018." That said, with the positive trend of lower new starts together with accelerating demand, Ventas expects supply demand fundamentals to offer powerful senior housing upside over time. Ventas' senior housing properties are located in markets where 65% of SHOP NOI is considered "high-barrier-to entry" and median home values are 2.0x national average.
S&P Rating: BBB+
Alpha Insider Management Update: Ventas has sector-leading financial strength and flexibility, evidenced by fixed charge coverage of 4.6x, a net-debt-to-EBITDA ratio of 5.4x, and less than 12% of total debt matures in the next three years. The company has a war chest of liquidity, nearly $3 billion, and by aggressively reducing debt and extending maturities, we believe that Ventas is worthy of a credit upgrade.
Bottom Line: Ventas has the best credit profile in the healthcare REIT sector with a long track record of balance sheet strength and consistency, with substantial dry powder ($3.1B on the credit facility) and continued de-leveraging puts the company in an enviable position to grow its cash flow and pounce on opportunities when they arise. Ventas is yielding 5.5% and we find this highly attractive, especially when considering the balance sheet and payout ratio. Maintaining STRONG BUY.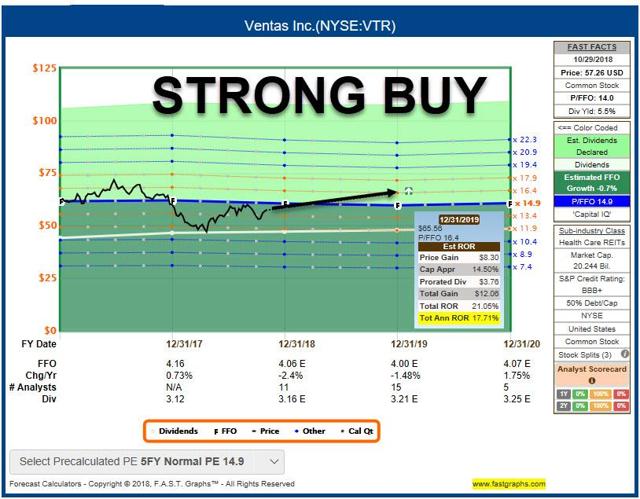 Recession-Ready REIT #4: W.P. Carey (WPC)
The Big Why: WPC has consistently delivered on its promise of providing investors with predictable dividend income, and over that time shares have returned an average of 12% per year. It's that consistency and predictability that has earned WPC a valuable place setting in my Durable Income portfolio.
Feather in its Cap: WPC's properties are located primarily in the U.S. and Europe. The company has subscribed to the view that US retail real estate is overbuilt; it has had little such exposure for years. Instead, another primary differentiator with Carey is its international exposure - the company has been investing internationally for 20 years, primarily in western and northern Europe.
Downsides: WPC has successfully merged with CPA:17 in a stock-for-stock transaction valued at $6 billion. Beyond removing conflicts of interest, this merger is strategic for WPC because it will provide powerful scale advantages, allowing the Net Lease REIT to become a more dominant player in the global REIT arena. However, WPC will see modest leverage increases and short-term dilution. In two to three years investors will not regret being shareholders.
S&P Rating: BBB
Alpha Insider Management Update: I was hoping to see considerable growth for the CPA:17 rollup, but clearly, there is short-term dilution. The tradeoff is simple: instead of growth, WPC investors are getting higher quality income and enhanced diversification. More important, the overhang risk associated with WPC's investment management business is almost gone (post CPA:17, there will only be around 5% of non-investment management income for WPC).
Bottom Line: WPC knows all of the CPA:17 assets and this will significantly enhance WPC's ability to integrate the portfolios. WPC is trading at a wide discount (150 bps) to the peers and we believe this REIT is one of the safest net lease REITs, because of the international exposure and asset screening. We maintain a BUY.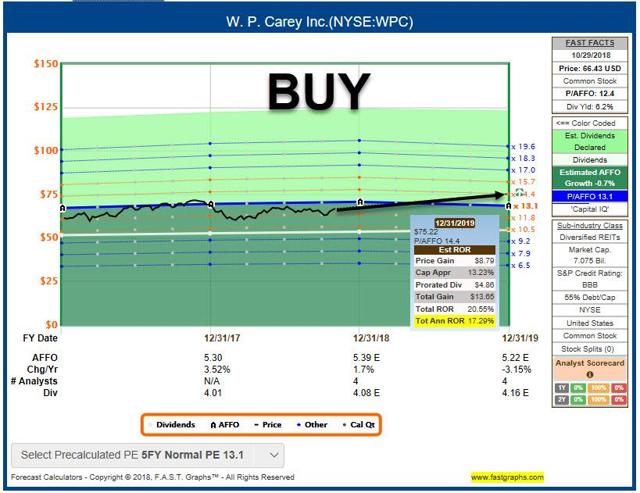 Recession-Ready REIT #5: Simon Property (SPG)
The Big Why: Simon has an impressive long-term track record in creating shareholder value. The management team provides investors confidence that it can navigate through a difficult operating environment with earnings growth and a rising dividend (more on that below). It's no simple feat to be able to grow the dividend during turbulent times and Simon has proven that it can manage retail risk and grow returns.
Feather in its Cap: Simon does an excellent job releasing space to new tenants, and it possesses some pricing power given its high-quality properties. The company has reasonable debt levels with a balanced debt maturity schedule and a solid fixed charge coverage ratio. Simon's debt ratings are among the best unsecured debt ratings in the REIT industry, and this underscores the balance sheet strength.
Downsides: There is very little construction of new malls or premium outlets, thus limiting new competition; however, the elevated levels of retailer store closings have created more competition.
S&P Rating: A
Alpha Insider Management Update: Simon's current liquidity is $7 billion and the company continues to have excess cash flow, which it can reinvest in the business. Simon is the only mall REIT with an A and A2 rating, and the company's balance sheet is as strong as ever providing it with superior operating financial flexibility to continue to create long-term value for shareholders.
Bottom Line: Last quarter Simon announced a dividend of $2.00 per share, an increase of 11.1% year over year. The company will pay at least $7.90 per share in dividends, an increase of more than 10% compared to the $7.15 paid last year. Last week, the company said that it was raising its full-year FFO guidance to $12.09 to $12.13 (compared to the original guidance of $11.90 to $12.02). Now you know why we are maintaining a STRONG BUY.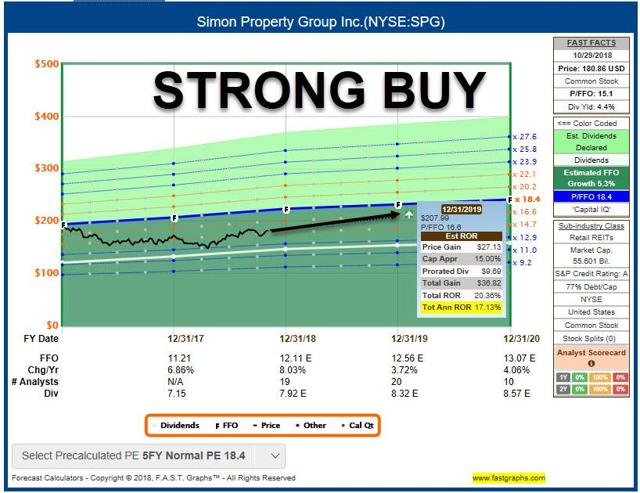 Sweet Tooth Hangover?
Tomorrow, we are formally rebranding our Marketplace service as Rhino Real Estate Advisors. You will see that we will be providing subscribers with enhanced premium research with many new features. It's taken years to build what's become a massive following here on Seeking Alpha - for which we are continuously grateful. And now, we're going to show you we're ready to "play ball" in the big leagues, and meet & exceed your expectations. Our REIT Research is unmatched - and we have worked hard to develop a trusted voice by navigating through the sometimes-volatile REIT universe. I hope you're ready for the launch tomorrow… and I want to personally thank you for the opportunity to be of service. Take Charge!
Note: In addition to the Recession-Ready REIT Portfolio, we also plan to provide subscribers with a portfolio of the best commercial mortgage REITs to own in the next recession.
Author's note: Brad Thomas is a Wall Street writer and that means he is not always right with his predictions or recommendations. That also applies to his grammar. Please excuse any typos and be assured that he will do his best to correct any errors, if they are overlooked.
Finally, this article is free, and the sole purpose for writing it is to assist with research, while also providing a forum for second-level thinking.
Source: F.A.S.T. Graphs
Brad Thomas is one of the most read authors on Seeking Alpha, and over the years, he has developed a trusted brand in the REIT sector. His articles generate significant traffic (around 500,000 views monthly) and he has thousands of satisfied customers who rely on his expertise.
Marketplace subscribers have access to a growing list of services, including weekly property sector updates and weekly recommendations. Also, we are now providing daily early morning REIT recaps, including breaking news across the entire REIT universe.
For new subscribers we will include a free signed copy of The Intelligent REIT Investor. Act now!
Disclosure: I am/we are long SPG, FRT, WPC, VTR.
I wrote this article myself, and it expresses my own opinions. I am not receiving compensation for it (other than from Seeking Alpha). I have no business relationship with any company whose stock is mentioned in this article.