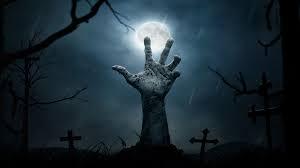 October has been a scary month for stocks. Indexes in the United States have fallen by double digits and many quality individual stocks are off between 20% and 60%.
One traditional place to hide out in volatile times has been in merger arbitrage equities. As long as a deal closes the rate of return an investor receives is the same in both bull and bear markets.
Merger Arbitrage stocks aren't immune to market selloffs. While they don't decline as much as the average stock in a market decline, many do lose value. That makes sense as arb stocks are often in ETF's and Indexes. And as stocks get cheaper selling an arb stock, down say 1% to buy another stock down say 30% can make sense. In addition, when margin clerks come calling you sell what you can.
All that has left a bunch of M&A stocks with bigger spreads. Here are 10 that I feel have good value.
| | | | | |
| --- | --- | --- | --- | --- |
| STOCK | DEAL PRICE | CURRENT | SPREAD | IRR |
| AET | $145 + .8378 CVS | $197.65 | 4.0% | 48% |
| CA | $44.50 | $44.27 | 0.5% | 24% |
| CALL | $8.71 | $8.11 | 7.3% | 175.2% |
| COL | $140 in cash and UTX stock (subject to collar) | $128.20 | 10.0% | 240% |
| DNB | $145 | $142.29 | 2.2% | 5.3% |
| ESRX | $48.75 + .2434 CI | $95.42 | 4.5% | 27% |
| FOXA | $19 + $19 DIS (fixed) + Newco ( I value at $9) | $45.68 | 4.0% | 9.6% |
| LPNT | $65 | $64.88 | 0.1% | 2.4% |
| SHPG | 90.99 +5.034 TKPYY | $177.16 | 8.4% | 33.6% |
| USG | $43.50 | $42.02 | 2.6% | 10.4% |
10 Deals Worth Buying
AET- The Aetna/CVS (AET) (CVS) deal is in the final stages. State approval from New York remains. The DOJ approved earlier in October but since insurance is regulated at the state level they need NY to sign off. Two weeks ago, the New York Post reported that NY was playing hardball with the companies but a deal block at this point seems very unlikely to me.
CA-Broadcom (AVGO) has said they will close their merger with CA Technologies (CA) on Monday, November 5. Kentucky Senator Rand Paul has called for a government review of the merger but Broadcom responded saying,
Broadcom and CA Technologies are both American companies, and there is no basis in fact or law for CFIUS review of our pending transaction"
CALL- B. Riley Financial is buying Magic Jack (CALL) for $8.71 in cash. FCC approval is all that is still needed. It is troubling that approval hasn't already come. The merger was announced 51 weeks ago and the drop dead date is 10 days away on November 9. If November 9 arrives without the FCC sign off, the parties have the option of walking from the deal or extending the agreement. The stock has acted strong in the past two weeks in the face of the heightened market volatility.
COL- The spread has gone from 3% to 10% in the last month or so. The deal needs Chinese approval. With the trade issues going on between the U.S. and China, approval from China is never guaranteed. However, a week ago, United Technologies Corporation (UTX) sounded confident the Rockwell Collins sign off would be coming soon.
We'd always expected, and I think I said this back in September, that it'll be a few weeks after the U.S. DOJ approval that we would expect China to also grant their approval. So, bottom line, we're still within our expected timing range for China. We don't see any drama here, and we continue to expect this to happen shortly

- Greg Hayes, Chairman and CEO
DNB- This is a solid deal, with a decent spread. Dun & Bradstreet (DNB) shareholders will vote on November 7. The company has guided to a 1st quarter close at the latest.
ESRX- Like the Aetna deal, the DOJ has already approved the Cigna (CI)/ Express Scripts (ESRX) merger. Several states still need to give their go ahead. The deal is expected to close this year.
FOXA-China will have to approve the Disney (DIS)/ FOX (FOXA) deal as well. So that's a risk although I wouldn't have thought that much of China when the merger was announced. With closing projected for the first quarter there could be a scare here and an opportunity to buy cheaper. I have made an assumption that New Fox will trade at $9. That could be off in either direction obviously.
LPNT-The spread here is almost all gone. When I started writing this article there was 47 cents left in Lifepoint Health (LPNT) but shareholder approval has collapsed the spread. I see closing within two weeks.
SHPG-This is one deal that China has already blessed. What's left is EU approval and shareholder votes. The buyer is Japanese drugmaker Takeda (OTCPK:TKPYY). In June, opposition to the deal from a small group of Takeda shareholders became known. Takeda has lost about half its value since the start of the year and about 20% since word of their interest in Shire became public. Combining with Shire (SHPG) would increase their debt significantly. Closing is anticipated to occur in the first quarter.
USG-Germany's Knauf is buying USG Corp (USG) for $43.50 in cash. China is among the approvals still needed. These days any deal needing China can't be viewed as totally safe. However, with the spread a bit wider than it might be without the current state of the tariffs and the recent market sell off this seems like a good risk/reward. USG anticipates a close in early 2019.
I had to scratch one of my arb selections yesterday because KapStone Paper and Packaging Corporation (KS) got DOJ approval. Happily the merger will close on Friday.
Conclusion
The stock market is at one of its most volatile times in the past few years. Merger Arbitrage stocks like all stocks become more attractive. And they are great places to hide as long as the deals close.
Author's note: If you enjoy merger arbitrage, tender offers, exchange offers, spin-offs, liquidations and odd lots, please consider following me by clicking on the "Follow" button on top of this page.
Disclaimer: The above article is intended to provide my opinion to interested readers. To the best of my knowledge, the information presented above is factual but its accuracy cannot be guaranteed. The article should not be regarded as a complete analysis of the subjects discussed. All expressions of opinion reflect my judgment as of the date of publication and are subject to change. Readers are strongly encouraged to complete their own due diligence on any stock or option mentioned in this article before investing. I have no knowledge of individual investor circumstances, goals, portfolio concentration or diversification. I am not a licensed investment adviser. The information contained in this article is provided for general informational purposes and is not a substitute for obtaining professional advice from a qualified person, firm or corporation. Merger arbitrage is a risky strategy because there is significant downside in the event of most deal rejections.
Disclosure: I am/we are long KS, CA, LPNT, ESRX, USG, SHPG, CALL, DNB.
I wrote this article myself, and it expresses my own opinions. I am not receiving compensation for it (other than from Seeking Alpha). I have no business relationship with any company whose stock is mentioned in this article.
Editor's Note: This article discusses one or more securities that do not trade on a major U.S. exchange. Please be aware of the risks associated with these stocks.