Life Choices: The Flip Side Of Investing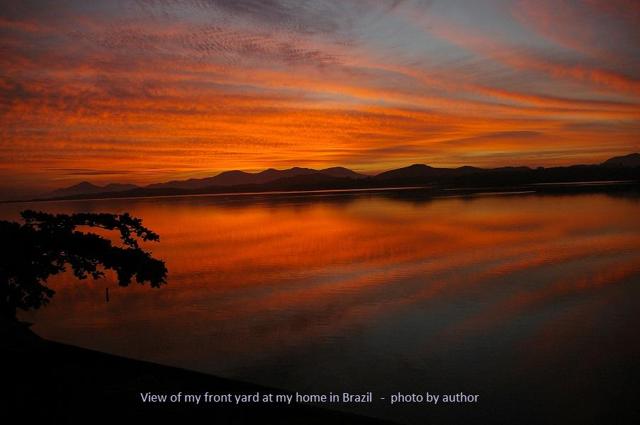 Occasionally, I write about "the flip side of investing," saving money by lifestyle choices and bargain-hunting. Today I am simply passing along some amazing priced deals that came to my attention.
The Flip-side:
Every dollar you save from spending is a dollar you do not have to earn by investing. This means you can start with a smaller seed egg to grow by investing. You will need less time for your investments to grow to meet your lower budget needs. You will need less yield (and thus less risk) to grow to the smaller needed goal over the same time. Unlike conventional investing, as an extra bonus, flip-side savings pay off instantly and with zero risk.
As you can see when you pause to think about it, the flip-side is the most powerful part of investing and retirement planning. It is far more important than the investing side. In fact, flip-side planning to understand and target your ultimate choices of lifestyle and living environment choices should be carefully considered first. Only after you have gone through careful introspection and determine your real choices for future living, can you estimate your retirement target needs for income and wealth. Lower cost lifestyle choices can take years or even decades off the timeline to reach your financial independence and retirement dreams.
These life choices do not mean sacrificing things you need or are important to you. Giving things up that you hold important is not a path to retirement dreams. No, what I am talking about is having a conversation with yourself about what is really important to you and sorting out what is habit but not really very important. For instance, most people never consider moving out of their home country or even the town they end up finishing their career in. Yet, why stay somewhere that is just happenstance of the random shuffle your life took as you accepted "choices" thrust upon you by the exigencies of education, work, and other circumstances?
Take the time to think about each choice you make daily. Do I need that $3.50 Starbucks latte? Or would I enjoy making my own at home from a $75 home espresso machine, learning the nuances of the barista while saving $100s or even $1000s per year. Do I need a brand new car every 3 years or should I consider a slight step up in car class but keeping it 5 or 6 years? Maybe I should buy a year old (off lease?) instead of brand new to save money but still have a reliable vehicle. Choices add up and savings add up even faster. Do you buy big box store items and toss half of them away due to spoilage?
Simple changes make for huge risk-free returns. Almost everything you eat and drink goes on deep sale at least once each year. For those things that are non-perishable and you really use, buy a whole year's supply while it is on deep sale, saving 15% or even 20% or more. These are return rates you can only hope to get out of your investments. Yet, they are guaranteed and instantaneous when you earn by saving. The money you thus save also compounds itself, since those saved dollars are now available for investing and growing themselves also.
In fact, the S&P 500 index, represented by the SPDR S&P 500 Trust ETF (SPY) only delivered full-year gains greater than 20% three times in the past 10 years.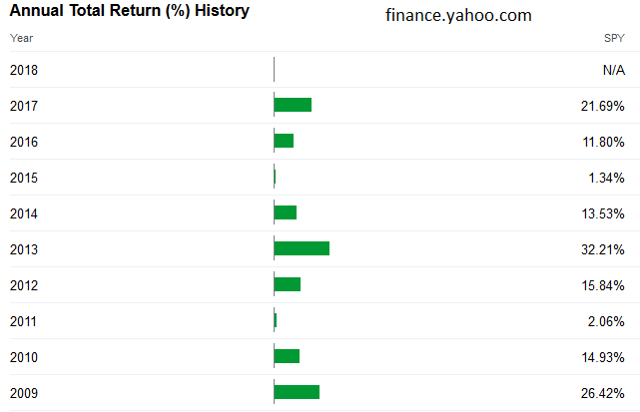 Looking at the broad market average annual returns, we find that flip-side sale shopping wins hands down. A look at the 10-year average annual return from the S&P 500 has an upper limit of 20%.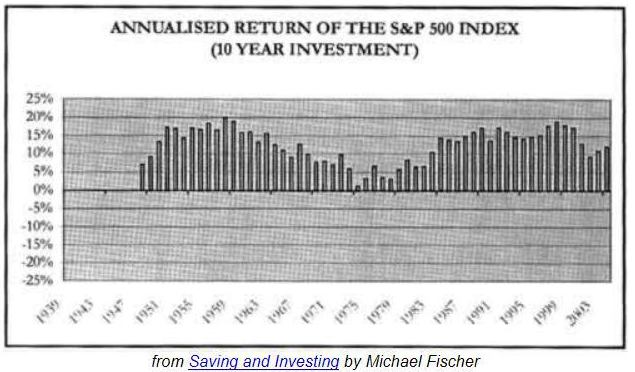 So, start your investing success with the zero risk flip-side strategy of buying your consumer staples that you consume at deep sales annually.
Time is the most valuable thing we have. No amount of money will buy you more time. Break out of the rut of thinking you have to work until it is too late to enjoy life. You can reach financial independence and retire by age 40 or 50 quite easily if you make conscious choices and implement a lifestyle to fit your true desires, with a balance of real goals and trade-offs to reach them.
Today's Flip-side:
Now that I have bent your ear (or eyes), let me present the travel bargain that many will think is too good to be true. I know that my first ultra-bargain trip to China was a major awakening for bundled travel opportunities. These trips pack a lot into a little time. It is not my primary choice for travel, generally being too hectic a pace for myself. However, I find the package tours great as a reconnaissance and get acquainted with the initial trip so I can better plan my own personal return travel later after having sampled enough to plan wisely.
So, can you imagine a 5-city, 8-night tour of China's most popular points for just $399.00? That includes round-trip airfare from major US cities on all coasts and Chicago, along with 4- and 5-star hotels, meals, guides, entrance fees, and in-China transportation too.
I have not personally used the tour agency making this offer, but they do have an excellent reputation. I get nothing but the pleasure of sharing it with you. I never accept compensation of any kind for doing so.
If you have ever thought of visiting China, this is a great first trip. I highly recommend it. However, even as a great bargain, similar bargains are available many times a year. So take a look and get familiar with these sort of deals even if you are not ready to travel soon. Begin amassing a bookmark list of your own for discounts in everything you do.
Enjoy this "too good to be true" flip-side opportunity - China Travel.
Bookmark TravelZoo's Top20 website for new deals each week.
Closing Thoughts:
It is never too early to become financially independent and retire to a life of choice and leisure. You owe it to yourself to get off the 9 to 5 treadmill of work-a-holism as soon as you can. Ten years ago, I retired early at age 57. My only regret was not recognizing I could have done it 15 years earlier even. Take control of your life and seize every moment of time we allotted on our voyage through time and space.
Thank you for taking the time to read this analysis. I welcome your comments and questions. If you find this article thought-provoking, please consider becoming a follower by scrolling back to the top and clicking the orange "Follow" link next to my name. This ensures you are notified of all my work as it is published and gives me feedback to know what readers find of interest.
I am not a licensed securities dealer nor certified financial advisor. The views here are solely my own and should not be considered or used for investment advice. As always, individuals should determine the suitability for their own situation and perform their own due diligence before making any investment.
Your subscription includes:
Exclusive access to E.I.I. Strategy, developed to boost cash income & yield from quality dividends while reducing (but never fully eliminating) market risk.
5+ monthly opportunities using specific strategies and trade pricing to enter/hold/exit according to value, including covered option writing. + dozens of quick look ideas.
Personal access to the winner of Seeking Alpha's prestigious Outstanding Performance Award.
Disclosure: I am/we are long SPY. I wrote this article myself, and it expresses my own opinions. I am not receiving compensation for it (other than from Seeking Alpha). I have no business relationship with any company whose stock is mentioned in this article.