By Ethan Lovell
Portfolio Manager Ethan Lovell discusses a new proposal to overhaul drug pricing in Medicare Part B and what it could mean for drug manufacturers.
Key Takeaways
A proposal to lower drug costs would align Medicare Part B drug prices with prices outside the U.S., where cost savings can be significant.
If approved as currently written, the reform would lower drug prices in Part B by roughly 30%. However, the proposal is limited in scope and likely to affect only a small percentage of global pharmaceutical sales.
We believe drug costs will remain a focus of the current U.S. administration. As a result, more companies may take pre-emptive action to improve affordability for patients. That, in turn, could drive up drug sales over the long term.
In another step toward reforming drug pricing, the U.S. Department of Health and Human Services (HHS) recently introduced a proposal to change how drug prices are set in Medicare Part B. According to the proposal, prices would be tied to a so-called International Pricing Index (IPI) based on costs in other countries, such as Canada, Japan and the UK. According to an analysis by HHS, the prices of physician-administered drugs in Medicare Part B were 1.8x higher than prices in 16 other developed economies. By moving to the IPI model, HHS estimates total spending for these drugs would fall by roughly 30%.
The Potential Impact to Drug Makers
At first blush, HHS' proposal may seem like a negative for drug makers, as it would limit companies' pricing power. However, as is often the case in healthcare reform, the details must be considered.
First, it is important to note that according to HHS and the Centers for Medicare and Medicaid Services, annual drug spending in Medicare Part B was $28 billion in 2016, a third of the total outlay in Part D, Medicare's standalone outpatient drug benefit. (Medicare Part B primarily covers drugs administered by a doctor or affiliated healthcare professional.) The new proposal would exclude patients in Medicare Advantage plans (which account for about a third of Part B participants). Even then, among qualifying patients, the proposal would apply to just 50% of people (a limitation needed in order to avoid Congress from weighing in) and would roll out over a five-year period starting in 2020. In addition, HHS is in the process of soliciting comments on the proposal, which won't be finalized until next year.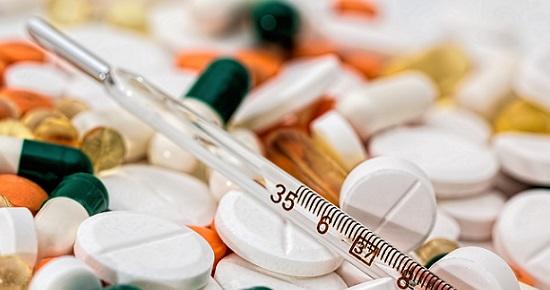 The net effect: We think the bite from the IPI model is likely to be minimal when you consider that Medicare Part B accounts for only a small percentage of the $1 trillion global pharmaceutical market. Furthermore, initial proposals tend to be more draconian than what eventually gets implemented as industry participants argue their case. For many companies, we think the IPI model would be, at its worst, a minor headwind to earnings.
What's Next
In the near term, some stocks could be pressured, particularly those of drug manufacturers that have a large presence in Part B. However, we believe many of these same firms have other long-term growth drivers in their business models. Should the IPI proposal create market volatility and, therefore, weigh on valuations, these drivers could become all the more attractive.
To be sure, we think Medicare Part B is due for change. Under the current system, healthcare providers purchase medicines and are reimbursed based on an average sales price for the drug, plus an add-on of 6%. Because the add-on is a percentage, doctors have a financial incentive to prescribe higher-cost medicines. The proposed reform would remove doctors from the purchase of drugs - giving the responsibility to private vendors - and pay doctors a flat fee for handling and storing medicines.
These reforms seem like a step in the right direction for Medicare Part B. Can they be applied to larger areas of the pharmaceutical market, such as Part D? We don't think so. Already, in Part D, plan administrators such as United Healthcare work with drug makers to establish prices (in exchange for placement on a plan formulary). Introducing an IPI model, where the government establishes price, would require a legislative overhaul and could face litigation. Even if Republicans maintain their majority position in Congress after the midterm elections, the party would still need a broad coalition of support to effect change.
Meanwhile, industry may act pre-emptively to satisfy President Trump's dogged pursuit of lowering drug prices. Already, major biopharmaceutical companies such as Amgen (NASDAQ:AMGN) and Gilead (NASDAQ:GILD) have lowered the list price of brand drugs for cash-paying customers. We could see more firms follow suit - and with potentially little detriment to the bottom line. After all, the net price realized by drug makers tends to be much lower than the list price, after accounting for rebates paid to companies that manage prescription benefit plans for insurers. However, these rebates do not show up at the point of sale as financial concessions for consumers to enjoy. By lowering the list price and effectively eliminating rebates, drug manufacturers could improve patient affordability and consequently drive up sales volumes. In the end, that's better for patients and better for the drug industry.
Disclaimer: Please consider the charges, risks, expenses and investment objectives carefully before investing. Please see a prospectus or, if available, a summary prospectus containing this and other information. Read it carefully before you invest or send money.
The opinions and views expressed are as of the date published and are subject to change without notice. They are for information purposes only and should not be used or construed as an offer to sell, a solicitation of an offer to buy, or a recommendation to buy, sell or hold any security, investment strategy or market sector. No forecasts can be guaranteed. Opinions and examples are meant as an illustration of broader themes and are not an indication of trading intent. It is not intended to indicate or imply that any illustration/example mentioned is now or was ever held in any portfolio. Janus Henderson Group plc through its subsidiaries may manage investment products with a financial interest in securities mentioned herein and any comments should not be construed as a reflection on the past or future profitability. There is no guarantee that the information supplied is accurate, complete, or timely, nor are there any warranties with regards to the results obtained from its use. Past performance is no guarantee of future results. Investing involves risk, including the possible loss of principal and fluctuation of value.
Terms of Use
Janus Henderson Investors ©2001-2018. All rights reserved.