Earlier this year we started telling our readers that the U.S. cannabis sector will become an important cannabis market in the months and years to come and investors should take a serious look at the top companies that are listed on the public markets. Since 2015, Canadian stocks have produced amazing results for investors but the sector will face increased volatility as companies need to prove they can be profitable. Meanwhile, the U.S. cannabis sector is vibrant and growing rapidly as more states pursue legalization and consumers accept cannabis as a medical and recreational product. What's the best to play the U.S. cannabis sector? In this Part I, we will discuss all of the key players in the U.S. cannabis sector. We will continue in Part II by proposing a framework for selecting a portfolio of stocks to capitalize on this growing segment.
Key Players in the U.S.
Our research has covered 8 stocks focused on cultivation and retail including some of the largest multi-state operators in the country. The current landscape has undergone significant changes recently after MedMen acquired PharmaCann and iAnthus acquired MPX's U.S. assets. Furthermore, some of the largest U.S. cannabis firms remain private (Acreage, Cresco Labs).
MedMen (OTCQB:MMNFF)
Since we first covered MedMen in May after its muted IPO, the stock has gone through a period of range-bound trading until its recent acquisition of privately-held PharmaCann. The deal significantly expanded MedMen's footprint and elevated the company to become the largest publicly traded U.S. cannabis stock with a market value of more than C$4 billion, passing Canadian peers such as Aphria (APHQF), HEXO (HYYDF), and CannTrust (CNTTF). We are neutral on MedMen even after the PharmaCann deal because we believe bigger size does not always equal shareholder value creation, as illustrated in our discussion of Aurora's (ACB) flat share price despite doubling its size. Management needs to prove that it is able to grow responsibly.

Green Thumb (OTCQX:GTBIF)
We had documented the sudden rise and fall of Green Thumb after a perfect combination of good earnings and billionaire investment launched the stock to the stratosphere, only to see it falling back to earth shortly after. We recently discussed the reasons why the stock fell one-third in a month and management was able to capitalize on the surging share price to issue equity at attractive prices. Green Thumb has an attractive portfolio of cannabis licenses including the highly-coveted ones in New York and Florida. Despite being one of the most expensive stocks in the sector, we think Green Thumb is by far the most popular stock which could change after the Acreage RTO and Curaleaf IPO. Investors shouldn't be afraid to pay a premium for operators with proven management and deep pockets. The company has raised C$180 million through two equity issuances in August and October, leaving a huge amount of dry powder for M&A and organic growth.

Trulieve (OTCPK:TCNNF)
This company is the largest and most successful cannabis operator in Florida, where only medical cannabis is allowed. Before Trulieve, people thought cannabis companies were incapable of generating positive EBITDA on a sustainable basis. However, Trulieve challenged that conception and its 2018 Q2 revenue of $23.3 million already passed its entire 2017 revenue. We like the company and believe that upcoming catalysts include any acquisition that would significantly expand Trulieve's platform beyond Florida. The company is tapped out in Florida but it could, and should, look beyond the sunshine state to replicate its success elsewhere.

Charlotte's Web (OTCQX:CWBHF)
Our favorite way to play the U.S. hemp industry. The company sells its hemp-based CBD products to over 3,000 retail outlets and claims to hold 14% of the U.S. market. The company has a highly-recognized brand and generated an impressive EBITDA margin of 35% in the latest quarter. Revenue has grown quickly supported by the rapidly expanding production base. The 2018 Farm Bill and Hemp Act could be a potential positive catalyst should they become approved. We think Charlotte's Web is a must-own asset in the nascent U.S. cannabis market focusing on high-growth CBD product category.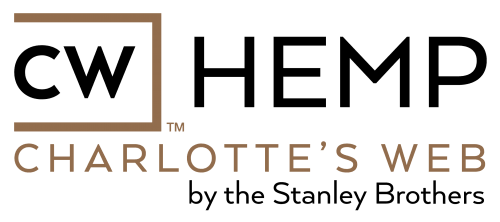 iAnthus (OTCQX:ITHUF)
Frankly, iAnthus was not on our radar before its recent acquisition of the U.S. assets of MPX Bioceuticals (OTCQX:MPXEF). However, this transaction proved that iAnthus management has a strong understanding of the competitive landscape and focused on acquiring valuable assets at attractive multiples. We have previously discussed in "MPX Bioceutical: The Cheapest U.S. Cannabis Play?" that the company suffers from much lower valuation multiples mainly because of its investor efforts and low-key management. We believe the combination with iAnthus is a great outcome for shareholders of both companies. We believe iAnthus has become a core holding for U.S. cannabis investors after the MPX deal and has the ability to compete against MedMen and others.

Liberty Health (OTCQX:LHSIF)
Liberty was previously associated with Aphria closely due to the cross-ownership and shared management. Ever since Aphria divested all of its U.S. assets including its ownership in Liberty, the stock has been executing on its own including its recently announced processor license in Ohio. We think the stock is a quality name in the mid-cap space and benefits from its close partnership with Aphria including product development and technology know-how. However, Liberty has weak revenue stream with only C$1.1 million in the latest quarter which poses a risk given the significant growth at its peers.

Terra Tech (OTCQX:TRTC)
Terra Tech is unique among this group because it is the only OTC-listed stock. The company has been public for many years and experienced the bubble and burst of the 2014 cannabis mania. Today, the company is limited by its ability to access capital and conduct acquisitions because its shares are worthless in the eyes of potential sellers. So many U.S. cannabis companies have gone public in Canada which provided better liquidity and valuation for their stock that is in turn used to pursue acquisitions (see the recent deals of iAnthus and MedMen). Terra Tech's CEO recently ran a one-page advertisement on the WSJ pleading President Donald Trump to legalize cannabis after Canada's historic legalization on October 17. Going forward, we see the stock continue to struggle with capital raising and growth as long as it remains on the OTC.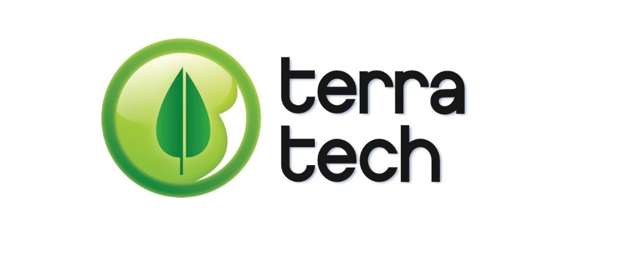 Golden Leaf (OTCQB:GLDFF)
After the previous management was replaced, the stock has gone through some turbulent times and now trades as a penny stock. The Tahoe acquisition has transformed the company but the stock still needs to attract more investor attention and ensure its continued access to capital. The challenge here is that Golden Leaf's core business is located in Oregon, a market generally viewed as an example of when things have gone wrong in cannabis legalization. Prices have fallen dramatically in Oregon following a massive oversupply. The company has a nascent presence in Nevada and is trying to break into California but execution remains risky and uncertain.

Curaleaf (CSE:CURA)
Cureleaf completed its RTO and began trading on the CSE on October 29. Concurrently, the company raised a whopping C$520 million in an oversubscribed private placement. Curaleaf has operations in 11 states including fast-growing presences in Florida, New York, and Massachusetts. We think Curaleaf has an attractive portfolio of assets located across the country and will become a formidable competitor in the sector. We will provide a detailed analysis of the company in the coming weeks.

Acreage Holdings (Private)
It is fair to say that Acreage's upcoming listing in Canada is building up to be one of the most highly-anticipated offerings in the cannabis space. The company operates in 14 states and has several prominent board members including the former House Speaker John Boehner and the former Canadian prime minister Brian Mulroney. The company raised $119 million in July this year which provided it with ample capital to pursue further growth. We will provide continued coverage on the upcoming listing.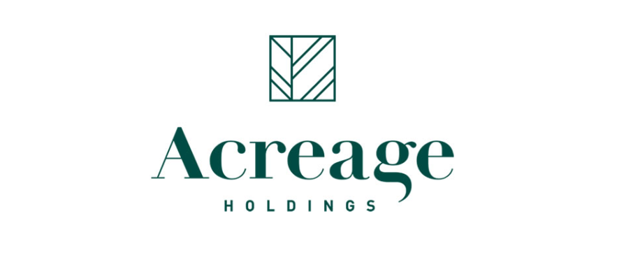 'Pick and Shovel' Cannabis Plays
Besides licensed operators discussed above, we have also spent a lot of time discussing stocks that operate in the adjacent products and services categories. Through our 'Best Pick and Shovel Plays' Series, we discussed 9 companies that offer a wide range of products and services to growers. We believe these stocks offer an interesting angle to play the cannabis sector but investors need to pick carefully because of the riskiness for some of the stocks due to the limited size and unproven technologies.
Summary
Of the dozen or so stocks discussed here, we can see that investors are getting more options to invest in the U.S. market. We are also noticing a consistent trend of U.S. cannabis firms listing in Canada in order to access capital for growth. The U.S. players are scaling up quickly supported by buoyant investor sentiments and strong earnings, which is a distinct feature compared to the yet-to-be-profitable Canadian peers. We should expect the current landscape to continue changing driven by M&A activities. In Part II of the series, we will try to synthesize all the information presented here and propose a framework for deciding which stocks are worth owning in order to capitalize on the U.S. cannabis market.
Author's Note: Follow us to receive our latest publications on the sector. We also publish a widely read Weekly Cannabis Report, which is your best way to stay informed on the cannabis sector. We are the only place to find detailed research on over 50 cannabis companies in the U.S. and Canada.
Disclosure: I/we have no positions in any stocks mentioned, and no plans to initiate any positions within the next 72 hours. I wrote this article myself, and it expresses my own opinions. I am not receiving compensation for it (other than from Seeking Alpha). I have no business relationship with any company whose stock is mentioned in this article.
Editor's Note: This article covers one or more microcap stocks. Please be aware of the risks associated with these stocks.