Having relocated to Las Vegas several years ago, one cannot avoid the sheer dominance of entertainment and hospitality industry, which are the main arteries keeping the city's employment alive.
$35 billion enters this desert annually, which keeps quarter million people employed. In 2017 alone, Las Vegas welcomed 42.2 million visitors, which was a slight decline from 2016's record-breaking 42.9 million.
According to the Las Vegas Convention and Visitors Authority (the "LVCVA"):
Direct visitor spending in 2017 accounted for 31.3% of southern Nevada's GDP. Earned incomes from tourism workers directly supported by visitor spending totaled $10.7 billion, representing 23.6% of the $45.3 billion in wages and salaries paid to all employees in the region and 26.9% of the $39.6 billion paid to private sector workers during the year.

Convention and meeting attendance also increased 5.3% in 2017 to record breaking 6.6 million. This segment supported 40,800 jobs paying $1.8 billion in wages and salaries.
However, summer of 2018 has been bleak, very bleak. In July and August, the activity on the Las Vegas strip has been fairly quiet, which correlates with the main four casino stocks plunging to new lows: MGM Resorts International (MGM), Las Vegas Sands (LVS), Wynn Resorts, Ltd. (WYNN), and Caesars Entertainment (CZR).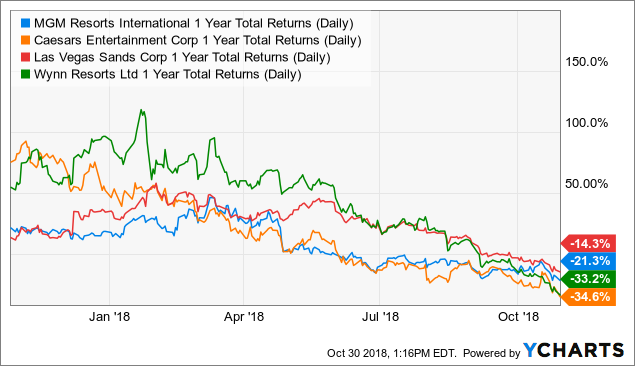 It is difficult to gauge weaknesses in these companies merely on their key financial matrix since they all boast their unique strengths in numerous areas. Where Wynn Resorts attracts a younger crowd to its nightlife scene, iconic Caesars Palace doesn't fall short in retail space, drawing millions of visitors to Forum Shops.
While Caesars Entertainment has a leg up in legalized sports betting as a dominant player versus its peers, it shuns dividend investors away as a growth stock. On the other hand, having no exposure to Macau and depending on half of its revenue from Las Vegas alone, could be viewed as a double-edged sword for the company, or possibly a hedge against other casino holdings.
Before we go any further, let's put on our accounting hats on and compare some key annual financial data.
Stock
Market Cap.

Annual EPS

P/E (TTM)

Price

To

Book

Debt

To

Assets

Profit Margin

PEG Ratio

Dividend Yield
LVS
$44 Bil.
$4.79
11.8x
6.7x
46.6x
21.7%
1.67
5.88%
WYNN

$12 Bil.

$5.02
22.2x
8.6x
75.9x
11.8%
1.05
2.98%
MGM
$15 Bil.
$3.23
8.6x
2.22x
44.2x
18.2%
5.10
1.80%
CZR
$6.7 Bil
-$1.34
--
2.35x
34.9x
-7.73%
-10.2%
N/A
Source: Bloomberg and Wall Street Journal Data
From the first glance, Caesars Entertainment stands out as the problem child, but let us leave our bankruptcy survivor candidate for last and start with Las Vegas Sands.
Las Vegas Sands
Las Vegas Sands is a Fortune 500 company of destination properties that offer world-class gaming, entertainment and retail, convention facilities, celebrity restaurants and much, much more. It owns and operates resorts in Asia and United States, primarily in Macau, Singapore, and Las Vegas, Nevada.

In Asia it owns and operates The Venetian Macau Resort Hotel, Sands Cotai Central, and The Parisian Macau through a 70.1% ownership in Sands China Ltd. In Las Vegas, Nevada it owns The Venetian Resort Hotel Casino, The Palazzo Resort Hotel Casino, and Sands Expo Convention Center. In Bethlehem, Pennsylvania it owns Sands Casino Resort Bethlehem.
It is fantastic to be a high roller in Venetian. You can receive high-end offerings as the company's Paiza Club is an important part of VIP gaming marketing strategy, offering luxury accommodations, lounges, and private gaming salons with significant rewards and privileges, as well as invites to member-only events.
Area of Strength: Dividend increases and stability
Sands has increased its dividend and currently boasts a 5.9% dividend yield, paying out $3.00 annually per share. Since 2013 it has steadily increased dividends while channeling in $40-$85 range, hitting a low of $40 in 2016 and currently settling at $56.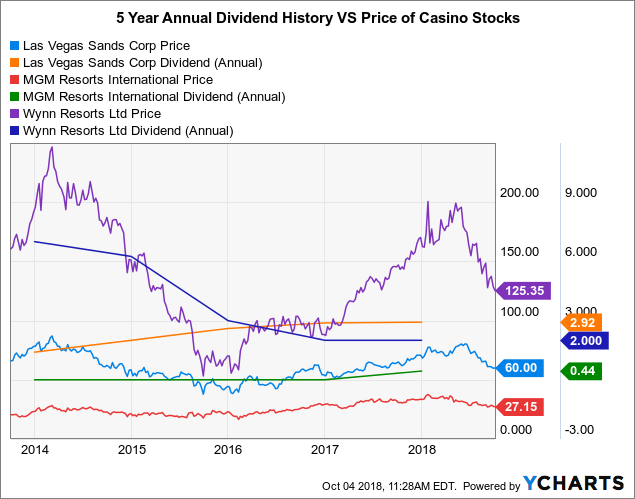 Since dividend and price have an inverse relationship, its surging dividend yield is attracting many conservative investors, hampering its accelerating fall. Normally there is a very strong resistance below $50, which attracts elderly investors looking for a safe yield with a moderate price appreciation.
Area of Weakness: Increased debt coupled with share buybacks signals lack of growth
In June of 2018 Sands increased its U.S. term loan by $1.35 billion to use the proceeds in share repurchase programs, while also extending the expiration date. While that is a strategic move to keep long-term investors from selling, I am more interested in seeing earnings growth, rather than a company increasing its credit card spending limit to perform balance transfers to extend a lifeline to a plummeting stock. Similar to our government's tactics in increasing the congressional credit card spending limit to fight the $20 trillion deficit.
First rule of Dupont Analysis is that if you are increasing ROE by also increasing leverage, then you are taking more risk as an investor. Nevertheless, 21.7% profit margin is keeping investors intact and still makes LVS more attractive over MGM Resorts International at 18.2% and Wynn Resorts Ltd. at 11.8%.
MGM Resorts International
MGM is another multi-billion dollar globally recognized powerhouse in the gaming and hospitality arena. The company owns several of the finest casino resorts in the world and continually reinvests in them to maintain its competitive advantage.
It has completely separated the real estate operations in a different public entity. Through MGM Growth Properties (MGP), one of leading REIT companies involved in acquisition, ownership, and leasing of MGM's hotels, MGM guarantees its Tenant's performance, a wholly owned subsidiary.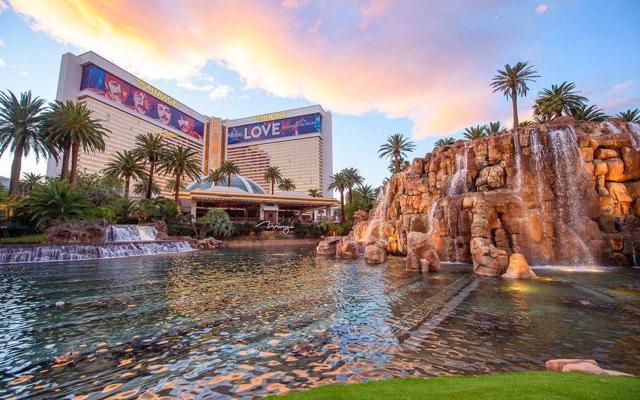 MGP acquired The Mirage, Mandalay Bay, Luxor, New York-New York, Park MGM, Excalibur, The Park, Circus-Circus, Gold Strike Tunica, Borgata, MGM Grand Detroit and Beau Rivage. With a 56% controlling interest in MGM China, it owns MGM Cotai, an integrated casino, hotel and entertainment resort sitting on an 18-acre site on the Cotai Strip in Macau.
Area of Strength: Convention rooms leader
MGM Resorts continues to expand its dominance in convention space in being the largest convention operator in Las Vegas. It has over 3 million square feet of convention and meeting space across all Las Vegas strip properties, addressing a growing global demand. Weekends are usually booked by leisure visitors, whereas weekdays hotels cater mostly to business conference visitors.
It booked $532.8 million in net revenues for Rooms segment last quarter versus $528.3 million a year prior in the domestic front. The company added 200,000 sq. feet of convention facilities at ARIA in early 2018 and plans to add another 250,000 sq. feet of new space to MGM Grand Conference Center.
In MGM China Room segment net revenues more than doubled last quarter to $31 million from $13.3 million from the prior year.
It's been one year since the horrible shooting occurred in Mandalay Bay, which cost MGM dearly from lawsuits to lost income, but surprisingly Mandalay Bay's adjusted EBITDA for last quarter jumped to $146.5 million versus $68.2 million a year prior.
Area of Weakness: Lingering lawsuits
Despite all the setbacks, MGM didn't hesitate to strike back in suing more than a 1,000 victims of the mass shooting at Mandalay Bay. While it claims that the company should bear no liability, victims are planning to reopen their cases in District Courts of Nevada and Superior Court of Los Angeles. MGM's precise words regarding the matter is as follows:
We are currently unable to reliably predict the developments in, outcome of, and economic costs and other consequences of pending or future litigation related to this matter. We will continue to investigate the factual and legal defenses, and evaluate these matters based on subsequent events, new information and future circumstances. We intend to defend against these lawsuits and ultimately believe we should prevail, but litigation of this type is inherently unpredictable. Although there are significant procedural, factual and legal issues to be resolved that could significantly affect our belief as to the possibility of liability, we currently believe that it is reasonably possible that we could incur liability in connection with certain of these lawsuits.
With roughly 1,400 survivors claiming damages from death and severe injuries of loved ones, seeking payout for emotional distress, MGM could potentially end up paying $400+ million to settle these matters over time, which is equivalent to company's average quarterly CapEx.
Wynn Resorts, Ltd.
Most favored casino property of them all. Steve Wynn's intricate attention to detail to the interior decor and the ambiance of Wynn and Encore draws millions of visitors to its properties in Las Vegas and Macau. However, despite its superb ability to generate cash, the same could not be said about its balance sheet. In addition, recent sexual misconduct allegations forced Mr. Wynn to step down as CEO of Wynn Resorts as the stock plunged roughly 20%, causing mayhem to long term investors. At $90-$100 price territory, the stock could be considered oversold and have bottomed on valuation basis.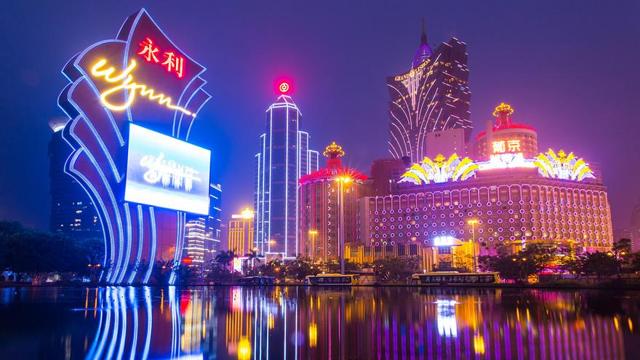 Area of Strength: Brand loyalty in U.S. and Macau = Revenue stability
Despite being buried in debt, Wynn's casino is as favored as Jerry Seinfeld in his TV series - without him, there is no show and without Wynn, there is no Las Vegas Strip! Wynn is the first place young millennial millionaires flock to when they visit Las Vegas. It is not uncommon for nightclub VIP table tabs to run over $100,000 as the wealthy elite begin outbidding each other to reserve a spot. Club XS and Encore Beach Club remain to be #1 voted clubs generating $1-2 million in revenues per day, hosting popular resident DJs such as Chainsmokers and Marshmello.
While entertainment and retail brought in $215.3 million in six months ended June 30, 2018, the golden goose remains to be Macau casino operations earning $2.44 billion out of the $3.3 billion total for the same time period. Litigation settlements of $463.5 million to the Universal Parties should also yield an improvement in the upcoming quarterly results.
Encore Boston Harbor is scheduled to be completed in June of 2019, which will be a 629 room luxury resort hotel with gaming area, spa and fitness center, retail space, and meeting spaces on a 1.5 million sq. foot subterranean parking structure. The running tab is projected at $1.32 billion, but both contract time and guaranteed maximum price are subject to further adjustments. Contract time and performance between Wynn MA, LLC and Suffolk Construction Company are backed by a performance bond in the amount of $350 million.
Area of Weakness: High Debt-to-Assets ratio
Out of its peers, Wynn remains to have the most debt with Debt/Assets ratio of 76x vs. all of its peers being under 50x (as shown in the grid above). The good news is that majority of credit commitments are long term and its y-o-y growing EBITDA is sufficient to cover its minimum debt obligations. In Asia, The Company's credit facilities include a $2.3 billion equivalent fully funded senior secured term loan and a $750 million equivalent senior secured revolving credit facility with a weighted average interest rate of 3.81% and 3.16% respectively. As of June 30, 2018 it had additional $123.7 million of available borrowing capacity under Wynn Macao Senior Revolving Credit Facility.
Caesars Entertainment
One of the oldest hotels that began operations as early as 1937, Caesars (formerly Harrah's) is another iconic property that visitors can't do without. If tourists are not taking pictures with Caesar statue wearing a Golden Knights hockey jersey, they are at Colosseum watching a Celine Dion concert.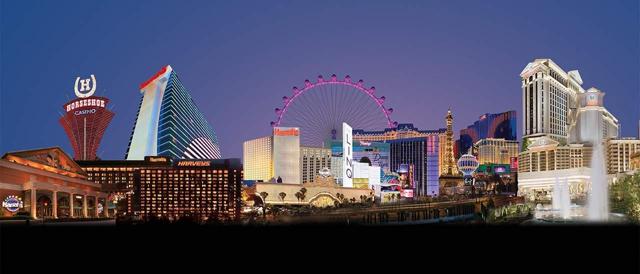 Area of Strength: Largest number of diversified casino entities
Gaming behemoth owns over 50 casinos and hotels as well as seven golf courses under various brands. Its largest operations unit Caesars Entertainment Operating Company, Inc. and roughly 170 of its subsidiaries filed for a Chapter 11 bankruptcy protection in January of 2015, but its parent company Caesars Entertainment Corp. survived.
While your average tourist is ecstatic walking from Paris to Cromwell and Harrah's to LINQ to try their luck at a different slot machine, they are unknowingly still depositing into Caesar's balance sheet. The company is also trying to keep up in the convention front as its currently building a Caesars Forum, a 550,000 sq. foot convention center with a unique 100,000 sq. foot outdoor plaza behind LINQ.
Caesars Entertainment also dominates with digital sports wagering in recent legalization of the seven states by the Supreme Court ruling. 15 of its casinos are currently benefiting from Caesars Sports mobile wagering app. While it's too soon to realize how material this revenue is, it should translate to hundreds of millions in profit once most states follow suit in legalizing it.
Area of Weakness: Operating Losses
Let's face it, some financial institutions won't touch a stock below $10 a share and some hedge funds won't touch a company with operating losses if they are not already shorting it. Post-bankruptcy restructuring, Caesars hasn't been able to churn a decent profit and has been touting a Q2 2018 EBITDAR of $623 million, which is a non-GAAP measure. But not all news is bad, even GAAP standard reporting showed some improvement at a small net profit of $29 million in Q2 2018 vs. $1.4 billion loss from a prior year, which primarily consisted of restructuring and support expenses.
Conclusion
Comparing casino stocks to their relative peers to find value is not so much apples to apples. Perhaps we can look beyond valuation basis to see what is in the horizon for future developments and whether some of those future cash flows are already baked into the current price per share. In all fairness and gauging qualitative and quantitative matrices that I did not mention in this article, my personal hierarchy for a long term investment from best to worst in terms of risk and future cash flow expectations are as follows:
1. MGM Entertainment
2. Las Vegas Sands
3. Wynn Resorts, Ltd.
4. Caesars Entertainment
What is yours?
Disclosure: I am/we are long WYNN.
I wrote this article myself, and it expresses my own opinions. I am not receiving compensation for it (other than from Seeking Alpha). I have no business relationship with any company whose stock is mentioned in this article.