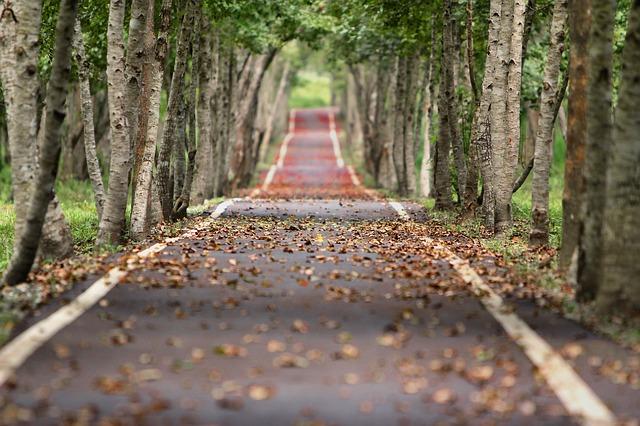 Source: Pixabay
Introduction
In mid-January, I began writing a series of articles that examined how far some popular large-cap industrial stocks might fall if we were to have a downturn within the next five years. I continued the series into the spring, and during the months of March and April, I wrote about 12 service sector stocks that had high historical price cyclicality. The stocks covered in those articles were: Union Pacific (UNP), Costco (COST), FedEx (FDX), S&P Global (SPGI), CSX (CSX), Carnival (CCL), Southwest Airlines (LUV), Paychex (PAYX), Magna International (MGA), Best Buy (BBY), W.W. Grainger (GWW), and Tiffany (TIF). In August, I wrote an additional article on Nike (NKE) and it will be included in this update as well.
While most of the articles were generally bearish in nature and meant to be a warning to current investors that even the stocks of good companies could fall quite far during a bear market, I didn't stop there. In each article, I suggested alternative investment ideas for the stocks in question. For several stocks, I suggested that Berkshire Hathaway (BRK.A) (BRK.B) would be a good defensive alternative. For others, I suggested the Invesco S&P 500 Low Volatility ETF (SPLV), the Vanguard Utilities ETF (VPU) or a split between the two of them. In the case of Union Pacific, I suggested all three.
The basic strategy I've been proposing in this series is that when the risk/reward - even for good stocks - becomes tilted too far toward the risk end of the spectrum, and the stocks are overvalued once we consider the inclusion of a bear market within the next three years, that investors should rotate out of these stocks and into more defensive positions. The ETFs that I have suggested were chosen because I thought that if the market kept rising, the ETFs would likely capture some of the upside that cash wouldn't. But, if the market went down, the ETFs would likely fall a little bit less than the S&P 500. I assumed that investors liked the companies themselves, and would like to own more shares of the companies, and also that if investors could manage it, that they would like to avoid holding through very big price declines that might include drawdowns in excess of 50%.
Given these assumptions, the goal of this strategy is to increase the shares of the target companies one owns without spending any more money to do so. For example, if one rotated out of the target stock and into the defensive ETF while they were both priced at $100 per share, then during a bear market the ETF might drop to $80, and the target company to $40 per share. At that point, you can rotate back into the target company stock and own twice the number of shares at no extra cost. Then when the stock eventually recovers, you have doubled your wealth compared to what it would have been if you held the company through the entire period (minus taxes, of course).
In order for all this to work one needs to 1) identify a quality company, 2) understand when it is overvalued, 3) get somewhat close at identifying the late-stages of the business cycle, 4) correctly identify a more defensive alternative, and 5) have the guts to rotate back into the stock when it looks like the world is ending near the bottom of the cycle.
My goal is to provide research, strategies, and ideas that help investors do this.
I'm going to be posting total return YCharts for each one of these stocks and their suggested alternatives in this article. The dates for the charts are from the day of publication of the article until the end of October for each stock. I think it's important to post the charts for each stock because, while the sum total return is important, it is equally important to see the price relationships between the stocks and their alternatives as they move through time. I'll also include SPY as a reference point as well. The reason for these parameters is to keep me consistent and honest with the tracking of the performance over time so readers know I'm not cherry-picking dates. Even without a PRO-subscription, readers can go to my profile and see the publication dates of the articles if they would like to double-check my work.
In my last article tracking the industrial and financial stocks I wrote about, I included a section about the difficulties of writing for two audiences, those investors who are in cash and looking for the best entry points, and those investors who are looking to rotate out of the defensive alternative and back into the target stock. For brevity's sake, I won't repeat everything here. Instead, I'll just refer readers to that article, even though the challenge is equally applicable to the stocks in this article as well.
The Market Correction Hit Services Hard
I first started writing about the service sector back in March and April after most of these stocks had already fallen quite a bit from their January highs. Since they were already down a bit from their highs, they had the benefit of prospering from a market bounce and of avoiding any real market correction. At least partly due to the timing of the articles, until this month, 4 out of the 13 stocks being tracked in this article were the most that had underperformed the suggested defensive alternatives. And for a period of several months in the spring and summer, Berkshire Hathaway, one of the key defensive alternatives suggested back in March, severely underperformed the market. In fact, I spent several updates trying to put my finger on exactly why Berkshire was underperforming until eventually, Warren Buffett announced a change to Berkshire's buyback program and the stock reverted back to a reasonable level. So, while most of the industrial stocks I wrote about in my last update corrected almost immediately back in February, it has taken until this October correction for some of the service sector stocks to show some cracks. And now, for the first time since I started tracking the performance, a majority of the defensive alternatives are outperforming.
Two stocks that popped, have now dropped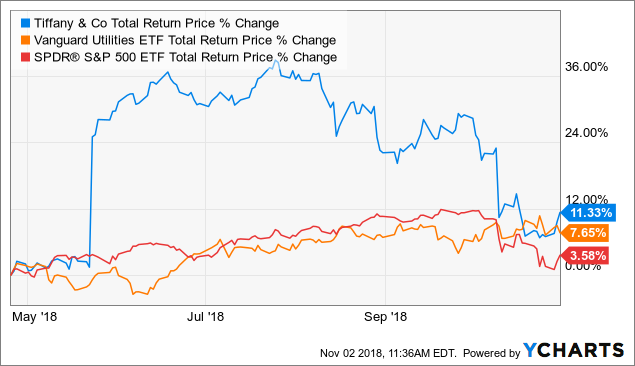 Let's begin with Tiffany because it's one that I've been pretty consistent on. Last spring, just after I wrote about Tiffany, it had a surprisingly positive earnings report that rocketed the stock up 20% in a single day. In my updates since that time I have noted that I thought it was a great time to take profits if one was lucky enough to be a beneficiary of that pop, and a couple months back I shared my concerns about the potential negative effects of the strong US dollar relative to the Chinese yuan on Tiffany's future stock price. The price has now come down and it's trading pretty close to in-line to where it was before that earnings surprise this spring.
While any reasonable strategy that is implemented well has the potential to make an investor money, Tiffany's price action the past 6 months is a good example of why I prefer a long-only strategy with a medium-term time horizon. Being short Tiffany's stock before that 30% pop would have been pretty tough to take, while simply being long the alternative turns that pop into a relatively small blip on the radar over the medium-term. It's also worth noting that VPU, through the month of October, returned far more than the 1% or so one would have earned by going to cash, and it has remained fairly steady throughout the entire holding period so far.
This trade isn't over by a long shot, and Tiffany may still end up outperforming somehow, but I think it's a good example of some of the positive benefits of simply getting a little more defensive once we get late in the economic cycle.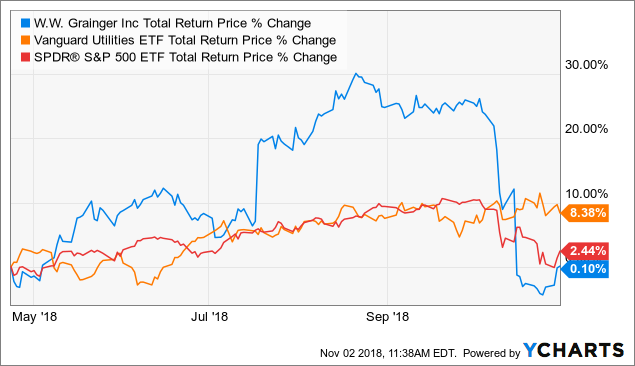 W.W. Grainger has a similar story as Tiffany, but its big pop only lasted about one earnings report and it fell much harder. After the initial pop, I reviewed my original Grainger article and noted in a previous update that I probably should have put Grainger in the 'too hard' pile instead of formally offering an alternative investment. Much of the stock's success or failure is going to depend on a turnaround that is in progress. When the stock popped in July, the market thought the turnaround was going to work, and then the next earnings report the market changed its mind. Personally, I have no idea what is going to happen with Grainger's efforts. It truly is too hard for me to forecast, and I think it's fair to say that because of the turnaround efforts it falls a little outside the parameters of cyclical analysis. VPU has faired very well as an alternative, though, and is significantly outperforming SPY and Grainger since the article was published.
Still Strong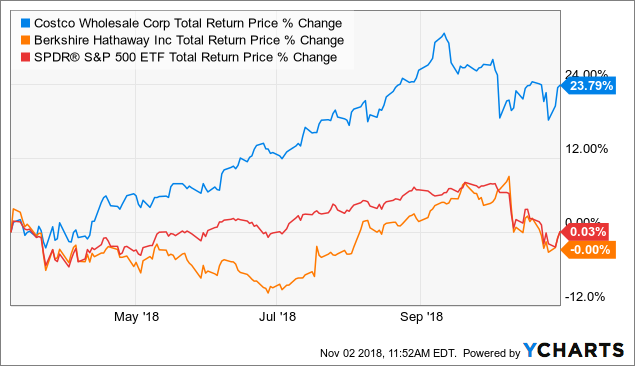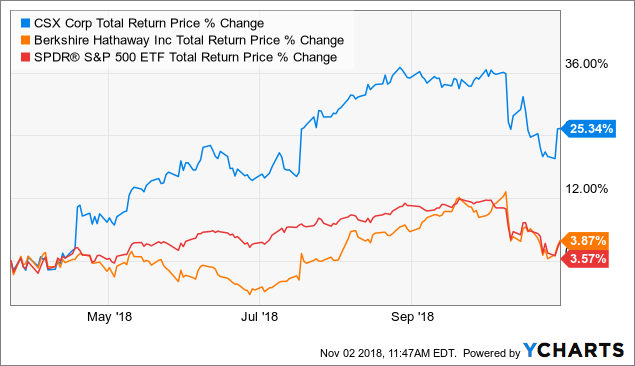 Both Costco and CSX are holding on to significant gains since I wrote about them. Even though I'm still waiting patiently for the prices to come down, I think they illustrate the potential opportunity cost danger that comes from using a rotational strategy. If we go another couple of years without a recession or bear market, a person who rotated out of the stock when I wrote about it, even during a future recession, might not be able to get back in at a lower price if the market value has simply run up too much between now and then (and that run-up is supported by real fundamental value in the business). Having said that, most of the research I have done shows that while one might not be able to gain shares with a mistimed rotation out of a stock, usually there is an opportunity to get back into the high-quality stock around break-even during a recession.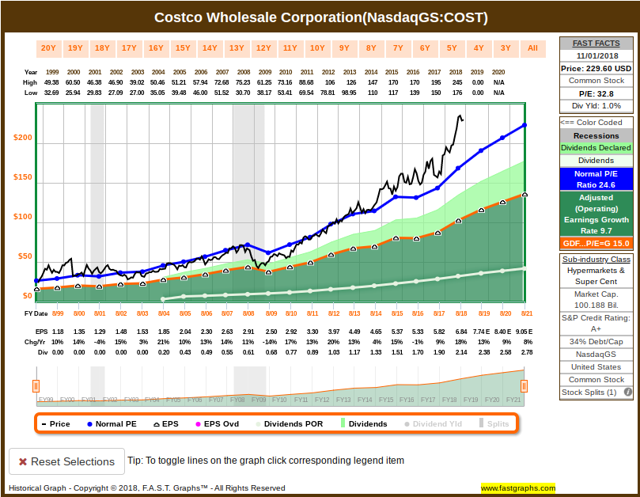 We can see in the F.A.S.T. Graph above that even using a traditional P/E valuation metric for Costco rather than a cyclical approach, the stock is currently valued quite high by the market. If earnings do dip a bit at some point over the next couple of years, I think the earnings multiple will compress fairly quickly and possibly present a buying opportunity.
Doing Okay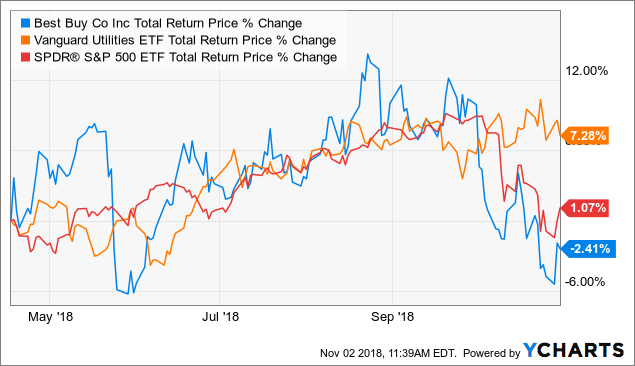 Even though Best Buy stock dropped about 20% from its August high during the correction, I think the jury is still out on whether it will bounce back. If the holiday quarter is interpreted negatively by the market I think the stock could break down out of the range it's been in this year. If the holidays go well, I think we see more of the see-saw we have seen this year.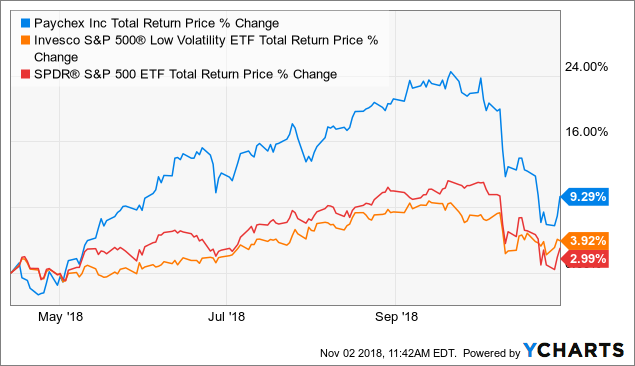 The October correction dinged Paychex stock pretty badly, but the stock is still holding up well from the time I wrote about it in April. I don't see it totally falling off a cliff until the actual economy turns down, and that hasn't really happened yet except in housing. There's still an opportunity to get defensive.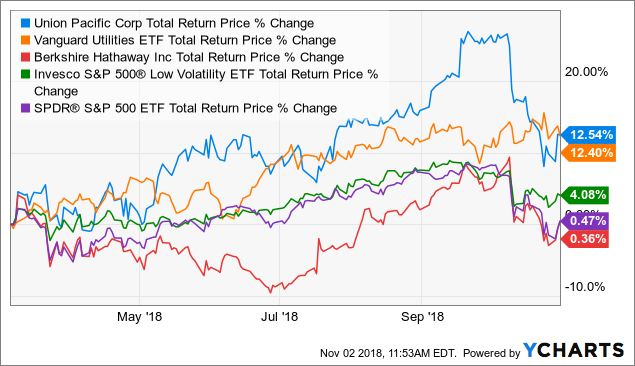 Union Pacific has had the sort of mild outperformance I would have expected from a railroad (opposed to CSX's outperformance, which really surprised me). It will be interesting to see what effect the tariffs have on the railroads next year if a deal doesn't get done in a timely manner. I've heard a lot of companies are trying to pull forward inventory ahead of the tariffs. In the big scheme of things, I don't know if it would have a tremendous effect on the railroads unless, as companies try to pass the costs of tariffs on to consumers, demand declines. If the tariffs persist, over time we could see companies shift production to other countries, but they would still require rail service to get their products across the country. Unless demand drops, I don't see a huge tariff effect on rails, though.
(Side note: the Union Pacific line that runs by my house seems awfully busy. I travel under it several times a day and it's rare when a train isn't running on it.)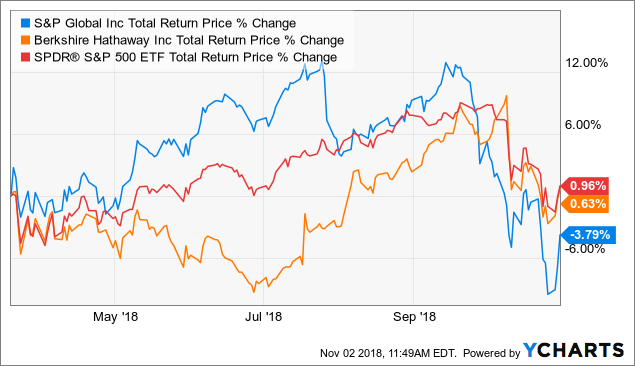 Even though S&P Global as fallen sharply off its highs, I think it probably will hang in with the S&P 500 and Berkshire until we get an actual bear market. But I do think the fall we saw in September and October demonstrates the likely velocity that the stock could fall if we have a genuine bear market. I think there will be a great buying opportunity for SPGI, if and when that happens.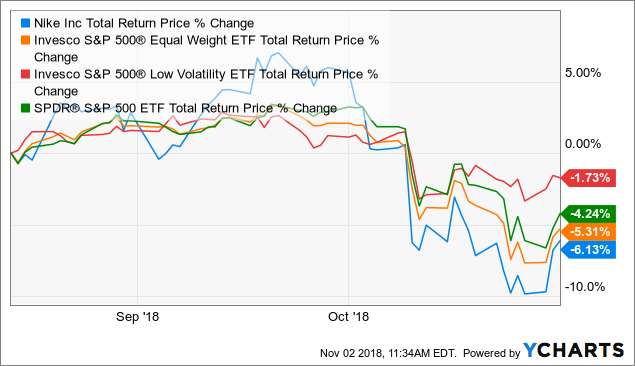 I considered putting Nike in the 'struggling' category, but I thought I'd be more generous since the price will probably bounce back a little stronger than the market if the market rebounds a bit. I watched an interview with the CEO of their competitor Adidas (OTCQX:ADDYY) last month and I was very impressed. Given the problems Nike has had with executive leadership, I think I would be more inclined to buy Adidas during a downturn than Nike. I have yet to cover Adidas, though.
Struggling
Once a stock is struggling and down about -20% off its recent highs, I start to examine it more closely from a price perspective to see what sort of entry points are both likely to occur and also likely to produce a good return. After I do that, I publish the results in the form of an article that typically says "Here's the price I'll start buying stock 'X'".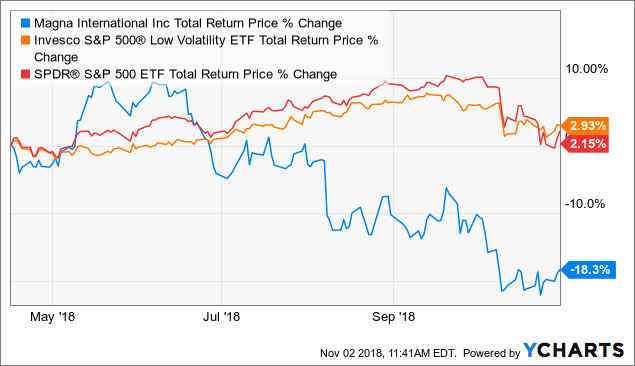 In the case I Magna International, I wrote a follow-up article on October 11th, where I shared the prices I would look to buy the stock if it continued to fall. It hasn't gotten there yet. I'm still waiting, but now I have an idea of where I want to get in.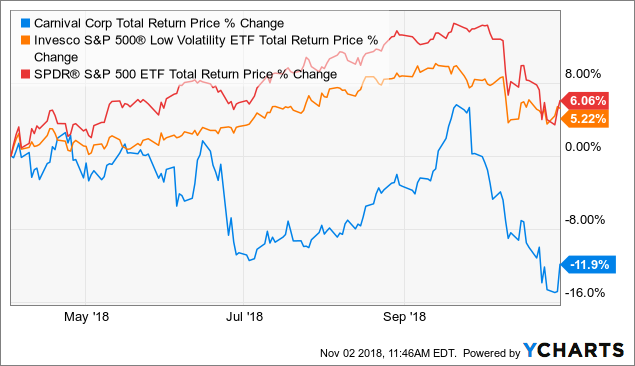 If Carnival remains below -20% off its highs this month, I will almost certainly write a follow-up article on it. I was extremely impressed with an interview I watched with their CEO on CNBC, and various commenters since my original article have made me more long-term bullish on cruising in general. Next, it's time to see what history has to say about what might be some profitable entry points for the stock. I'm looking forward to examining this one more.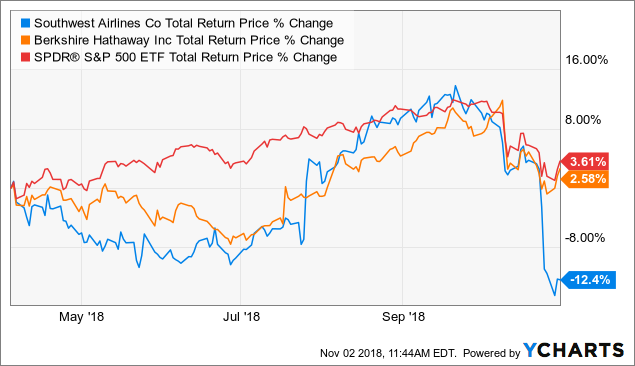 Southwest Airlines has dipped to new lows. Short term, this is probably over-done, especially if the economy stays strong, but since I'm looking for a bigger medium-term play, I'm still waiting for lower prices. Southwest is probably due for a follow-up as well if the price does manage to remain down at these levels.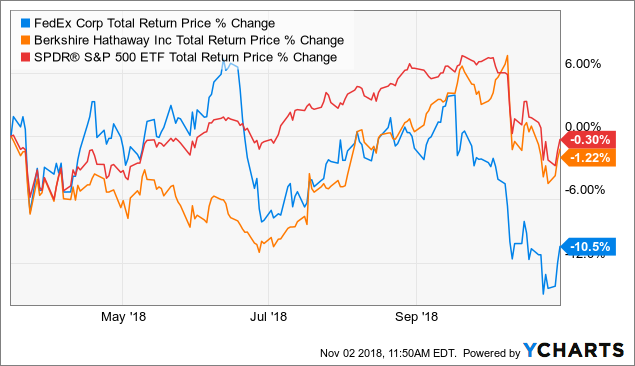 FedEx has kind of gotten short-changed from me in terms of commentary. I've mostly been waiting for lower prices. If the stock drops further over the next couple of months on holiday news, it will be ready for closer examination as well.
Conclusion
The average return of the service sector target stocks including Nike at the end of October was +1.30%, while the defensive alternatives returned +3.33%, and SPY +1.92%. The average return of the service sector target stocks last month at the end of September was +13.86%, while the defensive alternatives returned +6.13%, and SPY +9.51%.
What's most important here is that the investments are behaving as we expected. If the defensive alternatives are working the way they are supposed to, then during a correction or bear market, they should fall less than the target stock and the S&P 500. During a rising market, the alternatives should perform better than cash, but perhaps not as good as the target stocks. Ideally, the target stocks need to fall much faster and deeper than the defensive alternatives because while we are waiting for them to cycle down, they will have likely been rising. The downturn has to more than compensate for the growth that occurred before the downturn.
I think our recent correction can serve as a preview of what we might expect in a true bear market. During the month of the correction, the target stocks lost over 12%, the SPY lost over 7%, but the defensive alternatives only lost 2%. If we were to extrapolate this performance (or lack-there-of) and imagine something similar happening in a bear market of a -20% decline, then we can get a get an idea of the dynamic we are trying to take advantage of. It's highly likely that several high-quality stocks will be available at a 30% discount.
If we include all 28 stocks I've been tracking, including those in the industrial and financial sectors, the results for the target stocks are -5.96%, the SPY +0.81%, and the defensive alternatives +4.65%.
Two of the difficulties of studying the cyclicality of individual stocks is that the sample size of the historical downcycles is usually very small, and companies change over time, so even if you could get a bigger 'downturn' sample size of a long-established company, it might only be the same in name only, once mergers and internal changes are taken into account. This makes it pretty much impossible to measure the sorts of cyclical patterns I study using longitudinal statistical analysis. The second best thing I could come up with is to use a latitudinal approach, which allows me to examine a much bigger sample size. Currently, the size is 28, plus a couple others that I didn't label as "How far could they fall?" articles.
One of those was a warning I published for shareholders and potential shareholders of Thor Industries (THO). Occasionally, I'll read a compelling article from a Seeking Alpha contributor whom I respect, but where I feel I need to highlight potential cyclical dangers that readers should also take into account. In Thor's case, back in March in my article "Understanding Thor's Danger Over The Medium-term", while I acknowledged that Thor was a good company and there was some potential for a stock price bounce short-term, I suggested that, based on Thor's historical cyclicality, cash was a better alternative over the medium-term. This is how it performed through the month of October: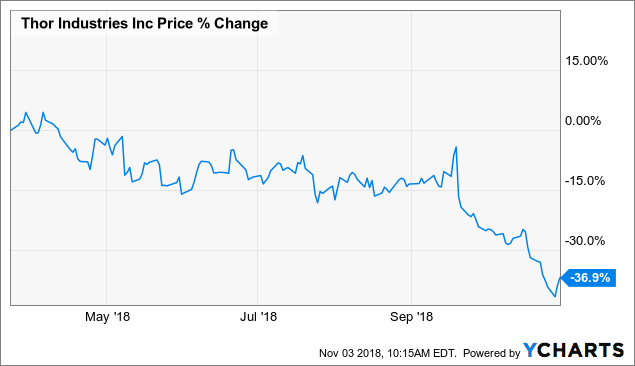 Similar to Thor, I also read a compelling article about Owens and Minor (OMI) by an SA contributor I respect, but I thought the risks were very high for OMI, and I wanted to warn readers about them, so in my article "Owens & Minor Inc. Is Cheap, But This Alternative Is A Better Value" I suggested readers interested in OMI buy Hawkins (HWKN) instead. Here how they have both performed since that article: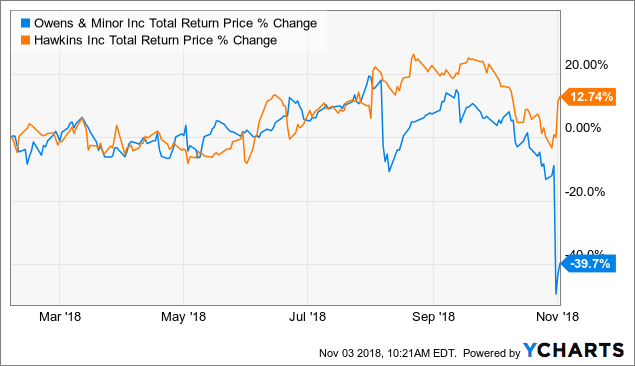 I don't track these on a regular basis, but the same methodology was used that I use in the 'How far could they fall?' articles. Typically these articles come about because I feel compelled to warn potential investors of the cyclical dangers with the stocks. In OMI's case, I wanted to point out that it failed one of my key impairment tests and that there was a better option out there in Hawkins for investors looking for value. Notice in the chart how the two traded mostly together until OMI's last two earnings reports, when those dangers were more fully exposed, eventually leading to a dividend cut. I couldn't say for sure back in February that this would happen, but the evidence was there that there was a high probability that OMI had much farther to drop.
On the whole, after writing about over 30 stocks from this perspective, considering that we haven't even had a bear market yet, and in 23 out of 30 instances, the defensive alternatives are outperforming by about 10% during a small correction, I have high confidence that on average, we can probably outperform by 30% during a true bear market. Time will tell. But either way, I'll continue to track these to see what we can learn along the way.
Disclosure: I am/we are long BRK.B, HWKN.
I wrote this article myself, and it expresses my own opinions. I am not receiving compensation for it (other than from Seeking Alpha). I have no business relationship with any company whose stock is mentioned in this article.