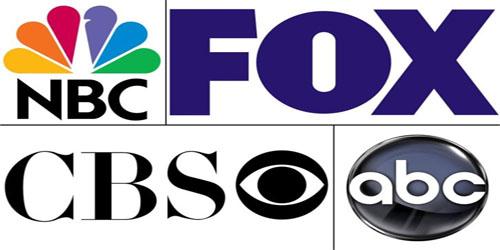 Just two months into the new fall TV season and to the surprise of everyone, nothing's been cancelled (as of this writing). Compare that to past years, where network executives had a very itchy trigger finger and the fate of many shows were sealed after a single outing.
Yet, in a time where streaming/OTT have carved out a sizable footprint, many investors in linear are seeing something equally surprising - non-traditional rivals are actually giving us valuable insights into the industry that for once you can take to the bank.
Here's a few things shareholders following major players such as ABC (NYSE:DIS), CBS (NYSE:CBS), NBC (NASDAQ:CMCSA) and Fox (NASDAQ:FOXA) should be mindful of if the linear model (finally) fights back.
Time-Shifting Really WAS The Next Big Thing
We hear so much about the next big thing in any field, and so rarely is it actually the case. Yet, Netflix's (NASDAQ:NFLX) SVOD system showed that when given the opportunity to pick their viewing schedule, customers would prefer it and eventually make it the norm.
That's part of why Netflix and the like have had this success, because now you controlled how much or how little you wanted to watch of a series. It also wasn't an "if/then" scenario which we see on linear TV all the time.
That's what so surprising about the new fall season results. Case in point, the 10 pm time slot.
If you look across all the major networks, you will see a marquee lineup of dramas, including returning fare like The Good Doctor (ABC), relocated stalwarts like Bull (CBS) and promising rookies like Manifest (NBC). Now, keep in mind that all three of those are airing against each other, as well as ESPN's Monday Night Football, USA's WWE Monday Night RAW and, for a while, various MLB games (both regular and post-season).
Yet, all three are thriving despite the competition, as it no longer matters to executives if they are being watched live - because they are being watched. Time-shifting also includes SVOD viewing, which does include the all-important advertisements, so that talking point for the sales department still plays.
My favorite example is ABC's How To Get Away With Murder. Taking the fact uber-producer Shonda Rhimes is involved out of the mix, ABC loves this show because it is headlined by Oscar/Emmy-winning powerhouse Viola Davis, but it has slipped significantly since its first season. Yet, because of time-shifted data, it allows ABC to keep it on the air.
Now, how much of a shift? Try 100%.
During its first episode back this fall, the show doubled its numbers when counting delayed viewing. Since the linear TV customer base has become so accustomed to streaming, they have now been re-trained to realize they don't have to watch when a network says they (ideally) should.
We are seeing that shift finally take place - it just took years longer than anticipated. After all, audiences are stubborn that way.
In a great article by The Washington Post, the reporter makes it clear that when ratings don't define success, more TV series are staying on the air longer. And that applies to rookies and veterans. Fox is still chugging along with The Simpsons, and ABC has said Grey's Anatomy can keep its doors open as long as it wants. It also helps the network see a sizable side income from streaming deals attached to both shows.
Remember, for a long time, The Simpsons' antiquated contract made it actually more valuable cancelled than on the air. It wasn't until all the parties went back and re-worked certain deals that it allowed that vast catalogue to live elsewhere versus just in local syndication.
Audiences Like What They Like
One of the biggest trends we also seeing this year is audiences are telling us what they want, but nobody was listening... until now.
The reason why Amazon's (NASDAQ:AMZN) pilot system worked so well in the beginning was that they were letting the fans give feedback, and while not every show was a massive hit, programs like Bosch, The Tick and Transparent have helped make the streamer the force it is today.
Even though Amazon has since dropped that practice, the lessons live on. For example, you have to go and find programs missing the public view - which is what Amazon did with Transparent and gave a voice to the LGBTQ community.
ABC took a similar track with the far-right and brought back Roseanne - not long after it alienated that same group when it cancelled Last Man Standing.
The success of both those in the current day (and in their current forms) came from an under-represented part of the audience finally getting a voice and making it loudly known for those type of shows they will watch TV - and watch it live.
For all intents and purposes, I'm grouping Roseanne and its spin-off The Conners for no other reason than I'm getting tired of people saying The Conners isn't doing "Roseanne numbers." The truth is that is that it was never expected to do that... that excuse is just something writers like to add to grab to make headlines more interesting.
The truth that is buried in those same articles is the debut of The Conners matched the finale of new-Roseanne. While the first episode of the original reboot back in the spring kicked off strong with 18 million viewers, over its run the comedy slipped so by the end it was averaging 10 million - again, which is what The Conners pulled in.
Even if Roseanne had not gotten herself kicked off her own show, it is very likely the new season episodes would be in line with that same 10 million range. While The Conners is technically a new show, it was never seen by Disney as a wholly new brand, it was just a way to keep an existing brand afloat following a massive and unexpected blow.
The point is that if you watched Roseanne before, you were still likely going to watch The Conners. While Roseanne was a massive part of the show, John Goodman, Laurie Metcalf and Sara Gilbert are not exactly also-rans. All three could headline their own successful programs, and having that trio topline a series automatically makes its more valuable than most.
Again, audiences will watch what they like. Look at Last Man Standing.
The Tim Allen laugher was given a second life on Fox because of Roseanne's success, and it has done nothing by thrive in a tough time slot on a tough night. Not only that, it has served as a stunningly strong lead-in for rookie The Cool Kids, which many people (myself included) had written off as one of the first to likely be cancelled. Instead, it was one of the first to be picked up for a full season.
Again, this all ties back to Netflix and its "something for everyone mentality." It just took the linear networks sustainably longer than most to pick up on it. And now, investors in both Disney and Fox, which have had a lot to deal with lately, have some bright spots to sell in to their boards and shareholders.
Linear TV Is Trying To Turn Itself Around (For Once)
Here's what it boils down to for investors - linear TV has finally realized to survive it has to adapt, but for the first time it is actually doing something about it instead of putting it off for later, and that should give all stakeholders pause about whether we've hit a point of no return with linear.
Signs of a turnabout picked up as early as last year when The CW's deal with Netflix for a programming window led to a boost in the majority of its series (specifically Riverdale), allowing the network to expand its programming schedule back to six nights.
NBC/Comcast actually saw this uptick coming before anybody did, and that's why they were able to take the lead in many key measures. ABC/Disney picked up on it afterwards, and emboldened by Roseanne, has begun to change its mantra - which, in turn, led to Fox's revelations (that and being forced to prepare for life separate from many of its other sibling companies). And then there's CBS, which in the wake of the Les Moonves scandal is trying to put on a "business as usual" approach, and is able to (somewhat) because its programming is still succeeding.
For the moment, overall shareholders don't have to be scared by the rise of streaming - they should embrace it as technology that's forcing these companies to move away from their dinosaur/caveman mentalities. Investors need to be aware that while digital is changing the landscape, it can also improve the landscape considerably.
This type of change in the TV realm is important for the industry to remain competitive and survive. Contrary to how it looked, networks aren't rooting for shows to fail and neither are audiences. One of the main reasons why viewers stop watching shows is because there are scared the minute they get emotionally invested, the show gets yanked. This type of stability is good for the medium's long-term viability.
For the first time in a number of years, the trends and the results from the fall TV season actually seem like they are insightful versus formulaic. There have been genuine surprises instead of outright predictability.
If this is what investors learned from the fall launch period, I'm can't wait to see what happens when we get to mid-season.
Disclosure: I am/we are long CBS. Business relationship disclosure: All views expressed are my own.
Additional disclosure: All opinions expressed are the authors and no compensation outside of Seeking Alpha is being received. While the author has a business relationship with a subsidiary of CBS, it is not related to any divisions discussed and the author is not a full-time employee.