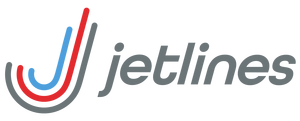 Jetlines (OTCQB:JETMF) is one among the few ULCC (Ultra Low Cost Carriers) emerging in the Canadian airline industry in the past year. It hasn't started operations yet and its first maiden flight will not begin until Q2-2019. Nonetheless, there are a number of reasons why investors should keep an eye out for Jetlines. From its low-cost structure, attention to detail, and being backed by some serious heavyweights in the industry, I believe Jetlines can carve a niche for itself and be profitable doing it.
There is a Clear demand for Cheaper Airfares In Canada
From Jetlines' research, there are only two major airlines serving the rest of Canada, and this makes up 81% of the industry. For comparison, the U.S. has 4 major airlines making up 80% of its air travel:

(Source: Jetlines Investor Presentation)
As well, prior to 2018 before Flair Airlines and Swoop Airlines (both are discounted airlines) came along, there were no ULCC operating in Canada. Canadians were paying on average higher fare than consumers in other countries. WestJet's (OTC:WJAFF) claim that Swoop Airlines was not cannibalizing sales at WestJet, rather it was attracting a new breed of travelers is further proof of Canada's demand for cheaper flights:

(Source: Jetlines Investor Presentation)
Jetlines' Strategy is to Focus on Cost
The ULCC strategy is to simply compete on cost. There are no frills and few luxuries on these types of operations. Jetlines will offer a plane ticket that will be more cost competitive than what WestJet and what Air Canada (OTCQX:ACDVF) has on the market.
Jetlines is confident it can do this by executing the following strategy:

(Source: Jetlines Website)
Since Jetlines hasn't started its operations yet, there really is no way to determine whether it can keep its costs low. However, Jetlines has moved forward and made progress on a couple of items:
It has announced partnerships with secondary cities (Abbotsford, Hamilton, Halifax) where airport fees are lower
Air Canada and WestJet employees are unionized, Jetlines employees will be non-unionized
To keep fuel costs down, it has leased 2 fuel-efficient planes: Airbus A320
For booking flights, Jetlines has partnered up with Radixx to develop a Traveller Booking System solution
Jetlines is Getting Ready
Jetlines is several months away from its first flight, so revenue hasn't flowed in yet. What is notable though is its efforts to do "everything" right. It seems to be learning from other people's mistakes. Flair Airlines (a ULCC competitor) had issues with its booking system, leaving passengers frustrated and stranded. Jetlines is avoiding this potential frustration by building its online ticketing system with Radixx.
Other initiatives also involve hiring a marketing firm, Cossette, to help Jetlines build its brand. This matters because with Swoop Airlines and Flair Airlines already competing in this space, once operations begin, Jetlines needs a way to differentiate from the others.
Its management is stacked with experience in the discount airline business and the airline industry in general:
Jetlines CEO, Javier Suarez worked as Vice President, Network Planning, Revenue Management, E-Commerce with VivaAerobus (a discounted airline from Mexico)
COO, Michael Bata worked at Southwest Airlines and Vueling Airlines, both discount carriers in US and Europe
Other management executives had served in a range of roles in other airlines (Zoom Airlines, Canadian Airlines, Canada 3000, Army, etc)
Jetlines is Backed by King & Bay
A lot of the expertise that has gone into building this airline comes from King & Bay. King & Bay is a merchant bank that provides management services to various companies for a fee with Jetlines being one of them. Without a doubt, a lot of the experience in Jetlines is a result of King & Bay providing its expertise.
There is one downside to this arrangement. Peering through the financials, the services from King & Bay doesn't come cheap:

(Source: Q2-2018 Financials)
Jetlines doesn't earn any money right now, so burning through almost $450K over 2 quarters is a big cost item.
Also, Jetlines had taken a position in Voleo worth $200,000 (another company that King & Bay is building up). Voleo is an online app that focuses on investing. Jetlines and Voleo's two businesses do not appear to align, so in my opinion, I do not see this as an efficient use of Jetlines resources.
However, I do see more pros than cons in the relationship between King & Bay and Jetlines.
Risk: First Flight in Q2-2019 is a Long Time
Jetlines is making the key hires and building the right systems but from now until its first day of operation in Q2-2019, this company is just burning cash. In the last 6 months, the company had burned through about $4.3 million or $2.16 million per quarter: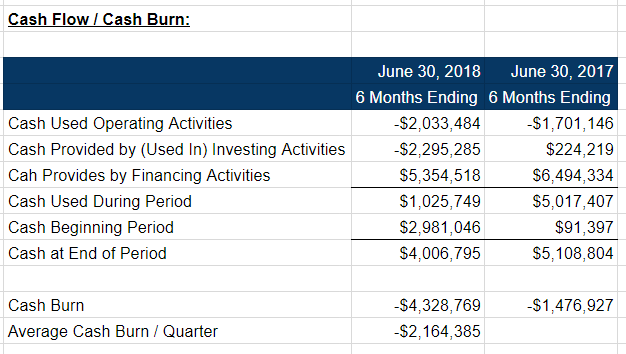 (Source: Q2-2018 Financials)
Its cash position at the end of Q2-2018 was about $4 million that means they will need to do 1-2 more rounds of raising equity or debt before it can begin operations. The cash burn could also increase as Jetlines gets closer to its first day of operations, there could be unforeseen expenditures.
Even if the cash crunch isn't an issue, a lot can happen in the airline industry by Q2-2019. By the time Jetlines does start operations mid-next year, Swoop Airlines would have been operating for almost a year and Flair Airlines would have been around for about 18 months. By then, Swoop Airlines would have expanded to 10 planes from its current 2. Flair Airlines plans to have 12 by Spring of next year. Wow Airlines (an Icelandic discount airline) had recently expanded its flights to Vancouver and currently serves Toronto and Montreal.
All these new expansions make for a pretty crowded market.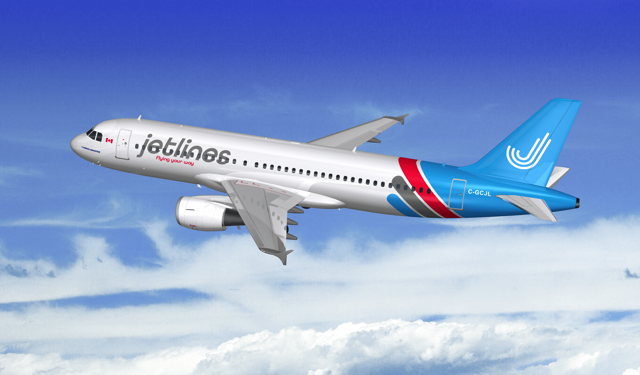 Speculative Buy
The current share price for Jetlines is about $0.50, it does seem cheap and it does factor in the risk. What's key for Jetlines is getting its operations to run smoothly from passengers purchasing their plane tickets online to passengers boarding its planes. If the whole process can be seamless and Jetlines can consistently offer good value, then this stock stands a chance to do well. Seeing how Jetlines is making the necessary investments in its reservation system through Radixx, building out a high-quality management team, and building out its brand with Cossette, it does appear Jetlines just might get it right.
There is one downside for investors though and that is investors should expect to remain invested for at least a year. Investors purchasing it now will have to stay invested until at least Q3-2019 when Jetlines has one full quarter of operations. There likely won't be much stock movement until closer to Q2-2019.
If investors are willing to wait, then this is worth a buy!
Disclosure: I/we have no positions in any stocks mentioned, but may initiate a long position in JETMF over the next 72 hours.
I wrote this article myself, and it expresses my own opinions. I am not receiving compensation for it (other than from Seeking Alpha). I have no business relationship with any company whose stock is mentioned in this article.
Editor's Note: This article covers one or more microcap stocks. Please be aware of the risks associated with these stocks.