After shareholders voted against the recommendations, CEO John Standley and three new directors were still elected at the annual meeting. The voting results little, much-needed, change will come about at Rite Aid (RAD). With fundamentals likely to worsen under the same leadership, why is the stock up over 25% from yearly lows and in just a few trading sessions following the vote?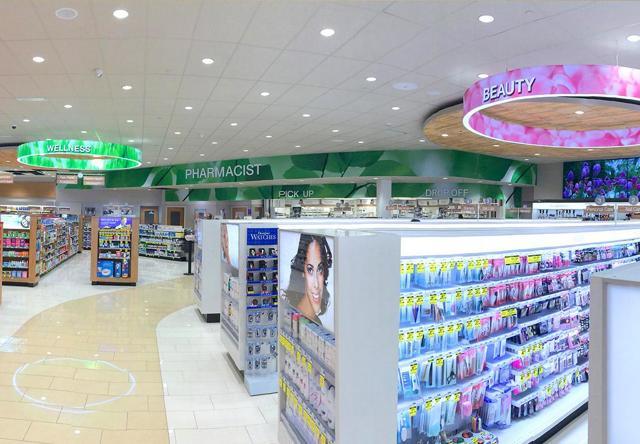 Rite Aid did at least two things right: It added new board members and removed the chairman title from CEO Standley. Second, shareholders voted against a "say on pay" proposal. If the company compensates management, according to business performance, investors have a slim chance of getting better leadership to steer the company out of trouble. Competitor Walgreens Boots Alliance (WBA) is winning investor confidence: Shares traded just off their 52-week high. WBA stock is valued at 11.3 times forward earnings compared to Rite Aid's 18.92 times forward P/E. From a value perspective, Walgreens could continue to outperform Rite Aid on the stock market.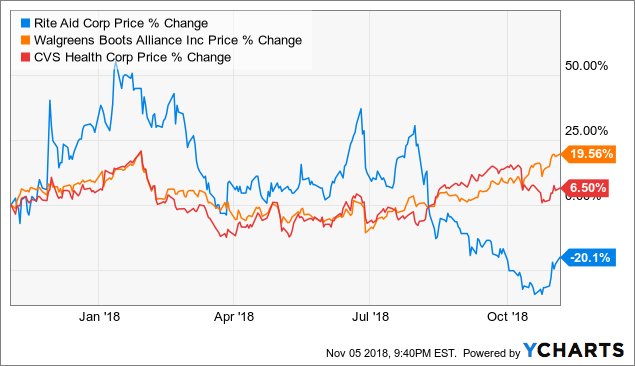 Upside in Rite Aid Stock
None of the analysts covering Rite Aid updated their view in the last month. And not a single analyst has a "buy" call on the stock. Most recently, Goldman Sachs ranked the stock a "sell" and set a $1.00 price target.

Source: Tipranks
Near-Term Stability
Stockholders ratified the appointment of Deloitte & Touche LLP as the company's independent registered public accounting firm. Having the same accountant familiar with Rite Aid's books should remove any transition risks had the investors voted for change.
Hold or Sell RAD Stock?
Long-time investors who voted for change could give up at this point and sell the stock. Yet at this valuation level, there's almost little left and no point in realizing the losses. Per Seeking Alpha's "Peers" tab, Rite Aid is the cheapest among drug stores. The price/book is 0.87 times, less than half that of CVS Health(CVS) and over three times less than Walgreens Boots Alliance:

Source: Seeking Alpha
This ratio tells investors that the market continues to undervalue Rite Aid stores. The company could prove the strategic worth of stores by growing same-store sales. That won't happen unless management reviews each location and figures out how to increase sales efficiencies.
Below, Rite Aid's EV/EBITDA is unfavorably high, simply because cash earnings slumped for several quarters:

It's no surprise that Rite Aid's goal of selling its stores to Walgreens hurt its revenue in the last three years, while CVS and Walgreens both generated steady, high single-digit revenue. Rite Aid's performance worsened in the last year when management put all of its efforts in promoting a merger with Albertsons:

As an aside, it's worth noting that Walgreens stock now trades at 4.55% above the analyst consensus target of $76 while CVS still has ~20% upside. Investors argue that Rite Aid's small size compared to its competitors sets it at a disadvantage. If this is true, then all hope is lost for reinvigorating sales. For RAD stock to trade continuously above the $1.00 line, investors must believe that the company's smaller footprint is an advantage.
By having fewer stores and less square footage than the competition, Rite Aid is more nimble. But Rite Aid still has to set itself apart from Walgreens and CVS. Management started on the right foot with its natural remedies and wellness center. This gives customers an alternative to science-based medicine. Natural remedies have been around for a long time. For its own survival, it's up to Rite Aid to build this business and to grow its profitability from it.
Please [+]Follow me for value stocks on sale. Click on the "follow" button beside my avatar.
Interested in more stock ideas in pharmaceuticals, biotechnology, and in drug stores? Please check out the DIY (do-it-yourself) investing service.
Disclosure: I/we have no positions in any stocks mentioned, and no plans to initiate any positions within the next 72 hours.
I wrote this article myself, and it expresses my own opinions. I am not receiving compensation for it (other than from Seeking Alpha). I have no business relationship with any company whose stock is mentioned in this article.