"No matter what the circumstances, no man can completely escape from vanity." ― Shūsaku Endō, Silence
I have had Cedar Fair (FUN) within my portfolio for a few months now. I view the shares as oversold after their dip earlier in 2018. A view that was bolstered by an insider buying over $500,000 in new stock in early August.

The theme park operator delivered third quarter results late last week. Today, we are going to look at the highlights of those results and some other recent positives for Cedar Fair that I believe bolsters the investment thesis on the company and stock.
Company Overview:
Cedar Fair is an Ohio-based limited partnership and regional amusement park operator. The partnership has a market cap of just over $2.8 billion and sells for just over $50 a unit. It owns eleven amusement parks, two separately gated outdoor water parks, one indoor water park, and four hotels. Cedar Fair has three sources of revenue: park admissions (~53% of total), food and merchandise (~35%), and lodging (~12%).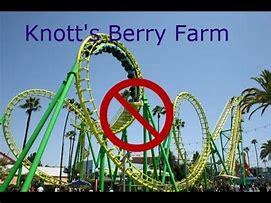 As most theme park operators, Cedar Fair's business is seasonal. Knott's Berry Farm is Cedar's only year-round facility. The partnership also owns a nearby hotel and separately gated seasonal water park.
Cedar posted GAAP Q3 earnings of $3.76 a share, roughly 50 cents a share above estimates.
Revenue rose nearly two percent year over year to just over $660 million, slightly above expectations.
The company also declared a 4% increase in the quarterly cash distribution to $0.925 per limited partner.
Leadership also reiterated its expectations on forward. Cedar Fun is projecting full-year net revenues between $1.32 billion and $1.34 billion and Adjusted EBITDA1 between $460 million and $470 million
Finally, management stated that early sales from 2019 advance purchase commitments to date which includes season passes, are showing strength when compared to the same time last year.
Other Positives:
Immediately after earnings came out Wells Fargo confirmed its view that Cedar Fair is its 'top theme park risk/reward idea with the company seen having "multiple" levers to pull to next year'. Wells maintains its Outperform rating and $65 price target on FUN (approximately 30%) above the current trading level of the shares. The current median analyst price target on FUN is right at $60.00 a share. Solid total appreciation potential given its annual payout.
Yesterday, competitor SeaWorld (SEAS) announced that its theme park attendance was up 9.7% during the quarter on a year-over-year basis. This shows the space is seeing benefits from a robust economy. This makes perfect sense with the economy growing north of three percent for 2018, unemployment at 50-year lows, and recently the best monthly wage growth in a decade reported within the last monthly jobs report.
Verdict:
As I stated in my previous article on this name. The company has several opportunities to increase the value and revenues from its collection of assets. These include 'plans to use 1400 acres of unused land in its portfolio for additional lodging, amateur sports facilities, as well as dining and entertainment venues to drive additional revenue - the most recent addition being the 158-room Hotel Breakers at Cedar Point. The company plans additional hotel openings adjacent to Carowinds in late 2019 and Canada's Wonderland in 2020'.
The company's fundamentals have the potential to continue to improve both due to internal efforts as well as it is a good proxy on the robust domestic economy. Cedar Fair certainly is not the most exciting name in my portfolio. However, given valuation, its payout and potential growth drivers, it still seems a good solid 'single' in a volatile market. The stock also seems to be in a bottoming phase so little downside should be left.
Vanity plays lurid tricks with our memory, and the truth of every passion wants some pretense to make it live." ― Joseph Conrad, Lord Jim
Bret Jensen is the founder and author of articles on The Biotech Forum, The Busted IPO Forum, and The Insiders Forum. To receive these articles as published on Seeking Alpha just click the appropriate link and hit the orange follow button.
Disclosure: I am/we are long FUN.
I wrote this article myself, and it expresses my own opinions. I am not receiving compensation for it (other than from Seeking Alpha). I have no business relationship with any company whose stock is mentioned in this article.