Note: All dollar figures herein are in Canadian dollars.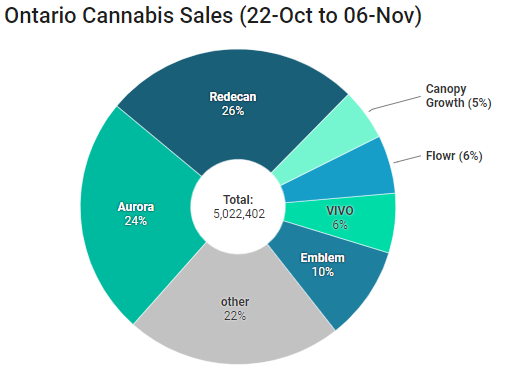 (Author based on OCS Tracker data using Datawrapper; percentage is percentage of total Ontario online sales over the period; total sales were just above C$5 million)
Background

(Truncated chart based on a tweet from Trina Fraser at Brazeau Seller Law)
Canada legalized recreational cannabis nationwide on October 17, 2018. Ontario is the largest province in Canada and is home to 39% of Canadians. In Ontario, recreational cannabis is only available online - retail outlets are expected to open in April 2019. The online-only nature of sales will limit recreational cannabis sales in the province, but that might be for the best, given current cannabis shortages. Sales here may also be lower due to an ongoing Canada Post strike.
Recreational cannabis is only available from one website - Ontario Cannabis Store - and that website is government-run on a Shopify (SHOP) platform. Thus, OCS.ca sales represent 100% of legal, recreational cannabis sales in the province of Ontario.
Through the Shopify application program interface ("API"), it is possible to poll inventory data from Ontario's cannabis site, giving an insight into how well certain strains and brands of cannabis are selling. The Shopify API includes a mechanism for polling how much inventory of every stock-keeping unit ("SKU").
By intermittently polling inventory levels, we can estimate cannabis sales - counting inventory declines as sales and inventory increases as re-stocking. This isn't a perfect system - and it will miss a few sales when an item is re-stocked - but it is the best data available on legal cannabis sales until post-legalization quarterly results are released in ~three months.
This is a short analysis of how well different strains and brands have been selling in Ontario, based on this data from the Shopify API. All sales data herein is as of November 6th and is based on data from OCS Tracker.
Best-Selling Products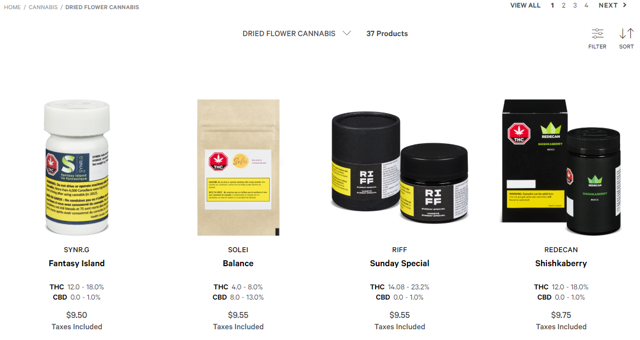 (From Ontario Cannabis Store, as of Nov 6th)
On the OCS website, cannabis is listed by strain (or product, for items in the "Pre-rolled" and "Oil and capsules" categories). For each strain of cannabis, we're provided with a brand, a strain name, a THC range, a CBD range, and a price. The price listed is for the least-expensive SKU that is in stock for a strain.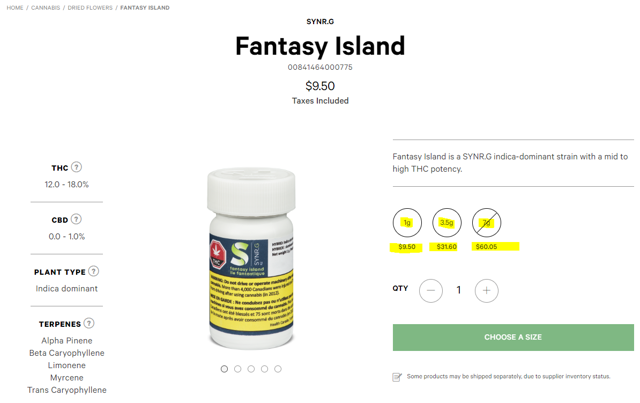 (From Ontario Cannabis Store, as of Nov 6th)
For example, if we click on Fantasy Island, we're presented with three size options - 1-gram, 3.5-grams, and 7-grams. (Sizes are irregular because cannabis has traditionally been sold in ounces. The 3.5 gram size is an eighth of an ounce, while 7 grams is a quarter of an ounce.)
Each of these three options is a different SKU - so SYNR.G's Fantasy Island (from Canntrust - OTC:CNTTF) here includes three SKUs. As we see above, one of those SKUs - the 7-gram size - is sold out.
Because cannabis is listed by strain on the product page, rather than SKU, I'll start by looking at which strains are the most popular - both in the past 24 hours and since October 22 (about 15 days).
Top Five Strains - Last 24 Hours
Sales (24hrs)
% of Total
1
Redecan - Cold Creek Kush
$ 25,913
7.2%
2
Redecan - White Shark
$ 22,181
6.2%
3
Redecan - God Bud
$ 19,629
5.5%
4
Aurora - AltaVie - North Star CBD Capsules
$ 18,018
5.0%
5
Aurora - Sativa Capsules
$ 16,303
4.5%
Over the past 24 hours, all three of the top strains are from Redecan. These three strains combined for sales of $68,000, which was 19% of the total sales during this 24-hour period. Redecan is a private company based in Fenwick, Ontario:
"RedeCan Pharm is a family owned and operated business in the heart of the beautiful Niagara escarpment. With more than 30 years of experience in agriculture, we are pleased to grow top quality medical marihuana as a licensed producer under the MMPR for a wide range of patients in the local community and nationwide. We aim to make our customers feel like a part of our family. Our goal is to enrich the lives of our customers with the best quality product alongside friendly support to assist you in your medical needs."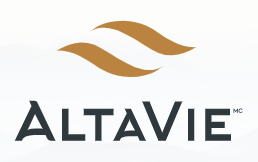 The fourth- and fifth-best-selling products are from Aurora Cannabis (ACB). These two strains combined for sales of $34,000, which was 9.5% of total sales during this 24-hour period. In both cases, the products are capsules - one is a CBD capsule under the AltaVie brand and the other is a sativa capsule under the Aurora brand.
Note that everything in the oil and capsules category on OCS is currently sold out - they have no oil and capsules at all. The supply shortages are real, to say the least.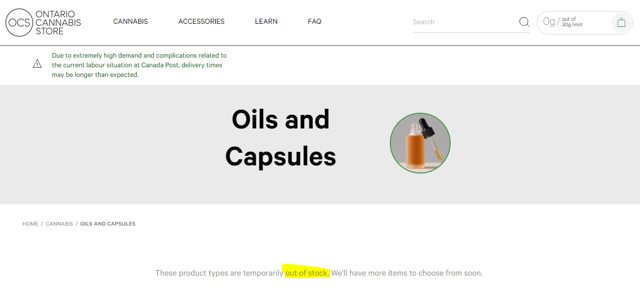 (All oils and capsules are sold out in Ontario, as of Nov 6th)
Aurora is the third-largest Canadian cannabis producer by enterprise value and the second-largest Canadian cannabis producer by production metrics. I have written about Aurora in depth in "Aurora Cannabis: This One Is 'Just Right'" - I like Aurora and own shares of the company.
Top Five Strains - Since Oct 22
Sales (~15-day)
% of Total
1
Redecan - White Shark
$ 350,074
7.0%
2
Emblem - Symbl - Solar Power
$ 285,039
5.7%
3
Redecan - God Bud
$ 218,045
4.3%
4
Aurora - San Rafael - Tangerine Dream
$ 215,533
4.3%
5
Redecan - B.E.C.
$ 208,525
4.2%
Since October 22, Redecan has the 1st-, 3rd-, and 5th-best-selling strains of cannabis. Combined, these three strains have sold $777,000 worth of cannabis in fifteen days and represent 16% of total cannabis sales during this period.

Emblem (OTCQX:EMMBF) has the second-best-selling cannabis strain during this fifteen-day period with "Solar Power" under their Symbl brand. Solar Power is currently in-stock in both 1-gram and 3.5-gram sizes, but is out-of-stock in 7-gram and 15-gram sizes. Solar Power generated $285,000 in sales, or 5.7% of total cannabis sales from OCS during this period.
Emblem has an unusual business model compared to most Canadian cannabis producers. Rather than farming cannabis, Emblem purchases their cannabis from others - primarily through deals with Aphria (APHA) (175,000 kg over five years) and Natura (3,000 kg/year for three years). I wrote about this double-edged strategy in depth in "No Farms Here: A Pure Play On Cannabis Marketing/Distribution" for The Growth Operation members.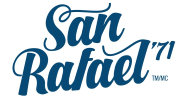 Aurora Cannabis has the fourth-best-selling cannabis strain over the past fifteen days. This strain was under their San Rafael '71 brand, which - like AltaVie - was a MedReleaf brand that Aurora gained through their acquisition of MedReleaf. Aurora's Tangerine Dream strain generated $216,000 in sales during this fifteen-day period, good for 4.3% of total cannabis sales. Tangerine Dream is currently in stock in 1-gram, 3.5-gram, and 7-gram sizes.
Top Sales By Company
Top Five Companies - Last 24 Hours
Sales (24hrs)
% of Total
1
Redecan
$ 107,597
29.9%
2
Aurora
$ 83,724
23.3%
3
Aphria
$ 27,219
7.6%
4
Emblem
$ 21,607
6.0%
5
Flowr
$ 21,344
5.9%
In the past day, Redecan and Aurora top the sales charts.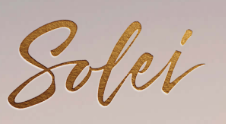 Aphria was the third best-selling cannabis brand, generating $27,000 in sales in a day, or 7.6% of total sales in Ontario. Aphria's best-selling brand during this period is their Solei brand, although RIFF is also selling well. The Solei brand is designed to appeal to novice cannabis users, while the RIFF brand has high-potency cannabis aimed at experienced users. For more details on Aphria, I wrote "Aphria: The Best Value Of The 'Big 5' Cannabis Producers" a few weeks ago.
Emblem is fourth on the list of best-selling brands, with all their sales under the Symbl brand. Emblem generated $22,000 in sales, good for 6% percent of the Ontario market.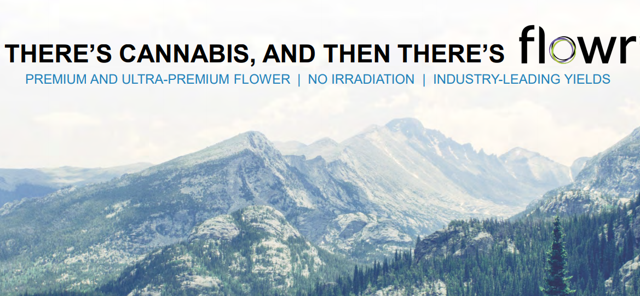 Finally, Flowr (TSXV:FLWR) (OTC:FLWPF) sold the fifth-most cannabis during the past day. Flowr generated sales of $21,000 or 5.9% market share under their namesake Flowr brand.
Flowr is a small cannabis company based in Markham, Ontario with a market cap of ~C$315 million. They have supply agreements with Ontario, British Columbia, and Nova Scotia, with none of those agreements having disclosed a cannabis quantity. Flowr plans to produce 60,000 kg/year of cannabis by 2021, although current production at their Kelowna, BC campus is 3,100 kg/year. For more on Flowr, consider reviewing their Investor Presentation.
Top Five Companies - Since Oct 22
Sales (~15day)
% of Total
1
Redecan
$ 1,322,831
26.3%
2
Aurora
$ 1,228,702
24.5%
3
Emblem
$ 485,186
9.7%
4
VIVO
$ 306,727
6.1%
5
Flowr
$ 300,756
6.0%
The top companies since October 22nd are relatively similar to those in the past 24 hours, with Redecan and Aurora both commanding approximately one-quarter market shares. After that, Emblem had a 10% market share while VIVO Cannabis and Flowr both had about 6% market shares and slightly over $300,000 in sales in fifteen days.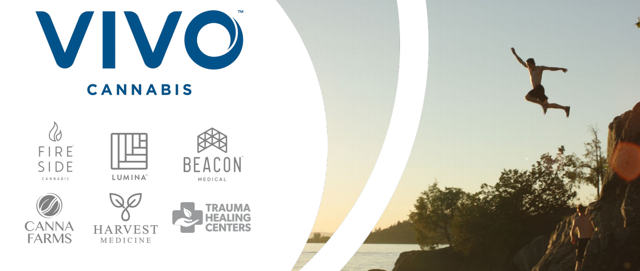 (VIVO Cannabis Investor Presentation)
VIVO Cannabis (OTCQB:VVCIF) is a Canadian licensed producer based in Napanee, Ontario. The majority of their sales come from the Canna Farms brand from their August 2018 acquisition of Hope, BC-based Canna Farms.
VIVO has a diluted market cap of ~C$410 million (at C$1.24/share with 330 million diluted shares) and a diluted enterprise value of ~$C320 million.
VIVO has current production capacity of 4,200 kg/year and planned capacity expansion up to 57,000 kg/year in mid-2020 (with an interim Q1/19 target of 12,400 kg/year). VIVO has three supply agreements - with Ontario, Alberta (under their former name of ABcann), and British Columbia (through Canna Farms) - but none provide details on quantities. For more on VIVO Cannabis, consider reviewing their October 2018 Investor Presentation.
Takeaways
While having actual sales data is great, I would not make too much of a snapshot of a two-week period in a single province. This doesn't include the initial launch weekend sales, and sales here are largely dictated by what was available in Ontario's online store during the relevant period. Further, sales data here may be incorrect if the methodology used is incorrect or if inventory diminishes for reasons other than sales (such as spoilage).
Those caveats aside, it is notable how well Redecan is performing - although that isn't investible. It's also notable that neither of the top two cannabis market caps - Canopy Growth (CGC) and Tilray (TLRY) - appear in any of these lists. Neither Canopy Growth nor Tilray made the top five in sales - although Canopy Growth was sixth. Tilray, meanwhile, was down in 19th because they had virtually no inventory during the entire period. Their sales in fifteen days total only $10,000, because that's the only inventory they had during this two-week period.
These sales also show strong performances from Aurora, Emblem, VIVO, and Flowr. Aurora's performance should perhaps be expected, based on their value, but it is still promising to see them performing as well as might have been expected. At an EV of ~C$9 billion, Aurora is worth ~15% of the total market cap of the Canadian cannabis market but is outperforming that proportion in Ontario with ~25% market share during this period.
Meanwhile, none of Emblem, VIVO, nor Flowr should be expected to perform this well. Each of those companies has an enterprise value under C$500 million but is generating an oversized proportion of revenue thus far. That said, this is a tiny sample size and the revenue figures here are very small compared to the values of any of these companies.
Please invest carefully when considering investments in cannabis, especially in smaller companies like Emblem, VIVO, or Flowr. Shares in each of those companies are likely to be very volatile - potentially more volatile than many investors are comfortable with. I do not own shares in any of those three companies (although I do own shares of Aurora, Aphria, and Canopy Growth).
Happy investing!

Members of The Growth Operation, my cannabis newsletter community, receive:
Daily run-downs of breaking cannabis news - including news on both U.S. and Canadian cannabis producers.
Exclusive access to my in-depth research articles on smaller cannabis companies.
Access to my Model Cannabis Portfolio.
Access to my full, live portfolio.
Free trials are available this month and if prices rise later, early members get grandfathered prices, forever.
Disclosure: I am/we are long ACB, APHA, CGC, CNTTF. I wrote this article myself, and it expresses my own opinions. I am not receiving compensation for it (other than from Seeking Alpha). I have no business relationship with any company whose stock is mentioned in this article.
Additional disclosure: I am also long other cannabis companies that were not mentioned in this article.
Editor's Note: This article covers one or more microcap stocks. Please be aware of the risks associated with these stocks.