The Polish magazine Rzeczpospolita reported in October that Daimler (OTCPK:DDAIF) was open to once again working with Tesla (TSLA) according to CEO Dieter Zetsche. This represents an about face and embarrassment for the German company and Zetsche who will soon depart and may have just laid some track for his successor Ola Källenius to revive Daimler's lost relationship with Tesla.
In 2009, Daimler made a $50 million investment in then tiny Tesla Motors, probably saving Tesla from bankruptcy in the wake of the 2008 financial meltdown. For a time, Mercedes bought batteries and drive motors from Tesla, first for the electric Smart Car, and later for the electric B Class.
In 2014, Daimler sold its stake in Tesla (for a near $800 million profit), and in 2016, discontinued work with Tesla, bringing electric vehicle development in-house.
Since striking out on its own, electricity has not been good to Daimler. When Daimler's Freightliner subsidiary launched their eCascadia electric truck in June, it was immediately apparent, even to Daimler, that Tesla's electric truck had passed them by. In September, Daimler fell short of Tesla again with the introduction of their EQC Sport Utility Vehicle. And, in Q3, Tesla outsold the entire Mercedes line in the US. Time to try "plan B".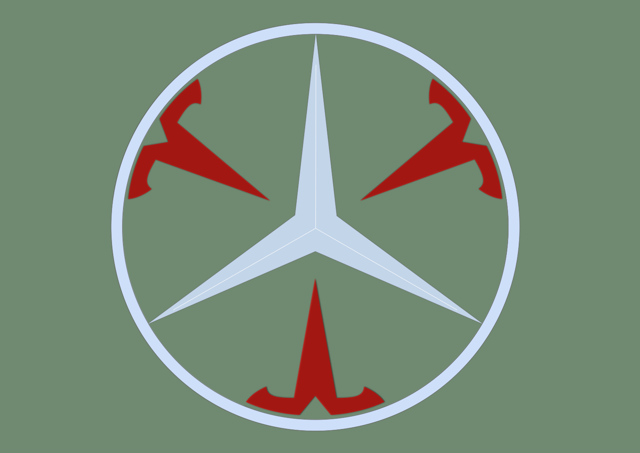 This brings us to the question, what kind of collaboration might be both practical and at the same time beneficial to both companies on a sufficient scale to make a collaborative effort worthwhile? The answer requires that we look at the opportunities the companies might address, the strengths each brings, and finally the factors within and between Daimler and Tesla that stand in the way of another collaborative effort.
Opportunities
Sales - Either company might undertake to sell one or more of the other's products. This looks like a non-starter. Tesla seems able to sell its own cars just fine, having just beat Mercedes' entire product line in the US in Q3. I just don't see either Mercedes or Tesla wanting to put Model S/X/3 in Mercedes showrooms. And Tesla has no practical ability or motivation to sell Mercedes cars in its stores and galleries.
Manufacturing - Either company might manufacture anything from components to entire vehicles for the other. Been there done that. Beyond sharing supply chains for minor items (steering column stalks, window switches...), this doesn't look promising. Tesla did it once, got snubbed by Daimler and at this point probably doesn't care to play second fiddle. Daimler might build truck chassis/bodies for Tesla's trucks, but Tesla did that with Lotus for the first Roadster with unsatisfactory results and I don't see much appetite for this.
Joint Venture - The companies might form a jointly owned company to address an opportunity not readily accessible to either operating alone. Possibility. JV offers a chance for both companies to emerge big winners. Requires 1) mutually appreciated target opportunity neither company can successfully address alone, 2) independence of venture from control by either company, 3) large enough scale to justify the management effort/attention, and 4) available JV management/leadership acceptable to both companies.
Merger - Tesla and Daimler might merge and operate under a single management. Bridge too far. Neither company's management wants to work for the other. Neither company has the financial or the management resources for a hostile takeover and successful exploitation.
Strengths
Daimler has manufacturing and marketing reach that Tesla lacks. This is especially true in trucks where Daimler is the world's largest truck and commercial vehicle maker.
Tesla has leading edge battery and electric drivetrain technology and the world's largest high performance battery capacity which could be expanded to serve Daimler, too. Tesla outsold the entire Mercedes car lineup in Q3 in the US.
Both Tesla and Daimler have valuable brands in the automotive and commercial space.
Impediments
History - Tesla and Daimler worked together in the past and Daimler once made a then significant investment in Tesla. Daimler walked away to undertake electric vehicle development on their own and Tesla has developed better performing and far better selling electric vehicles without Daimler. This has left issues of lost trust and injured pride within and between the companies that will make future collaboration both difficult and painful to both.
Cultures - Daimler is a vastly larger organization - more products, more factories, more people - and as consequence reacts more slowly and has a more conservative culture. Tesla reacts very quickly and is prone to taking large risks in search of large opportunities.
Egos - Both companies are run by CEOs who don't want to come in second.
A joint venture in commercial trucks might fit.
Daimler has worldwide sales and support infrastructure and extensive customer base in commercial vehicles but lacks competitive (compared to Tesla) electric truck designs and access to enough batteries to flip to electric trucks at scale and thus solidify its leadership in the truck market.
Tesla has what appears to be world-beating electric truck technology and a robust, dedicated, scaleable supply chain and battery cell partner (Panasonic (OTCPK:PCRFF)) but lacks sales and support network for its electric semi truck.
For both companies, high capacity truck charging infrastructure to support long-haul represents both challenge and opportunity.
And finally, there is even a potential leader available for such a JV.
Blade Runner
OK, here is my notion of a Daimler-Tesla joint venture potentially interesting and worthwhile to both players. Let's call this JV, Blade Runner. I don't suggest this notional JV is in any way a definitive, let alone "best" solution. Brighter and better informed minds are surely grappling with this problem. Blade Runner offers a glimpse of what might attract interest and reward efforts for Daimler and Tesla going forward.
Objective: Blade Runner seeks to establish worldwide hegemony in commercial trucks as this industry is disrupted from ICE to electric propulsion.
Approach: Blade Runner combines Tesla's strengths in electric propulsion with Daimler's reach in the world truck market to deliver world-beating commercial electric truck solutions.
Over time, Blade Runner acquires Daimler's truck business (design, manufacturing, marketing, sales, support) piecewise, moving the business to electric propulsion. Over time, Tesla and Daimler share ownership of the dominant commercial electric truck company.
Beginning with initial investment from the JV partners, Blade Runner will, over time, raise outside capital to build out battery capacity and truck charging infrastructure and to acquire Daimler's commercial truck business.
Starting Point: Tesla contributes their electric semi truck business and a battery supply agreement. Daimler contributes manufacturing facilities for electric semi trucks, access to Daimler's worldwide sales, distribution, support and dealers/network to sell and service Blade Runner commercial electric trucks and agrees to terms for acquiring remaining parts of Daimler's commercial truck operations. Third-party private/institutional investors contribute initial capital of ~$2 billion. Tesla and Daimler each receive 40% and third-party investors 20% of Blade Runner. (Initial valuation $10 billion)
Leadership: Jerome Guillen, currently president Tesla, Automotive. Mr. Guillen successfully led development of Cascadia semi trucks for Daimler and the electric semi truck for Tesla. He is an experienced manager and executive, is strong technically and the title of his PhD thesis is, "Studies of the Dynamics of Dry Friction Damped Blade Assemblies", hence choice of "Blade Runner".
Conclusion
Tesla and Daimler have a "history" when it comes to working together. While Daimler has recently expressed interest and has real need of help with its lagging electric car and truck efforts, and Tesla can potentially gain a great deal from Daimler's market reach, renewing cooperation won't be without friction.
Neither company has the management bandwidth or motivation to engage in another cooperation of the small scale that Tesla and Daimler did years ago. To be of interest to either company, a future cooperation must be meaningful to both.
Corporate pride and differences in corporate culture probably preclude a "friendly" merger and neither company has the time, the resources or the motivation to attempt a hostile takeover of the other.
Supply agreements, joint marketing, development for commonly sold product and similar "piecemeal" cooperations encounter the same pride and cultural impediments and at the same time fail to deliver exceptional and evenly shared value.
A JV that tackles a major strategic objective of interest to both companies, combines the strengths of both, and operates independently of either company's management and culture seems a most productive, and perhaps even possible form of cooperation.
Investors interested in the fortunes of Daimler, Tesla or both may want to keep an eye out for potential cooperative efforts between these companies. Daimler has expressed interest in renewing a relationship with Tesla and can certainly gain advantage from current Tesla battery and driveline technology.
To overcome residual angst from their earlier broken relationship, a new cooperative effort will likely need to offer strategic benefit to both companies. Such a large scale cooperation between Tesla and Daimler would have significant impact on both. Potentially, should the companies choose to pursue an important strategic objective through cooperation, the benefits to both could be very large.
An important key to significant joint cooperation will be finding management/leadership for the effort that is acceptable to and has the confidence of both companies.
Disclaimer: These writings about the technical aspects of Tesla, electric cars, components, supply chain and the like are intended to stimulate awareness and discussion of these issues. Investors should view my work in this light and seek other competent technical advice on the subject issues before making investment decisions.
Disclosure: I/we have no positions in any stocks mentioned, and no plans to initiate any positions within the next 72 hours.
I wrote this article myself, and it expresses my own opinions. I am not receiving compensation for it (other than from Seeking Alpha). I have no business relationship with any company whose stock is mentioned in this article.
Editor's Note: This article discusses one or more securities that do not trade on a major U.S. exchange. Please be aware of the risks associated with these stocks.