On November 1, Royal Dutch Shell (RDS.A) (RDS.B) reported earnings. Results continued to build upon the last several quarters. Strong earnings, cash flow, free cash flow, RoACE (Return on Average Capital Employed), gearing (a derivative of net debt-to-equity), and operational excellence were exhibited.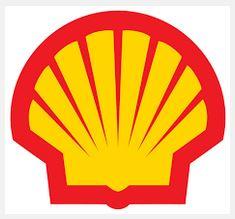 In this article, we will do a quick rundown on 3Q 2018 and YTD high points; most investors can validate this by reviewing the earnings release materials for that. As an important adjunct, we will compare Shell's results with Super Major peers Exxon Mobil (XOM), Chevron (CVX), BP PLC (BP), and Total SA (TOT).
RDS Results Continue to Track Management's Promises
Financials
Several quarters earlier, Shell management laid out its objectives, and now is delivering on these objectives. In a nutshell, here's the scorecard: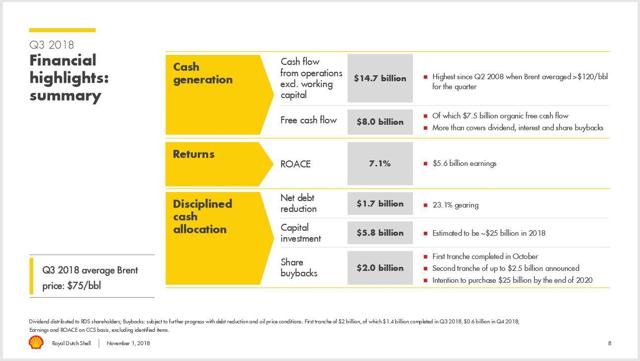 source: RDS 3Q 2018 earnings slideshow presentation
Cash Generation: The company owns a clear directive to emphasize cash flow / free cash flow. Four-quarters' rolling operating cash flow reached $38.3 billion, while corresponding free cash flow topped $29.3 billion.
Certain non-core assets are being sold off. By the end of 2018, Shell will complete its promised 3-year, $30 billion divestiture program. Currently, more than $30 billion asset sales have been completed or announced. $27 billion is in the hopper.
Readers notes:
I take minor exception with the way Shell management calculates free cash flow. For example, in 3Q 2018, the company reported $8.0 billion FCF. This was determined by subtracting net cash from all investing activities from operating cash flow. I prefer to subtract capital expenditures and add back interest only. Asset sale proceeds is a non-core cash flow item; such proceeds were earmarked for debt reduction.
Using this methodology, 3Q 2018 FCF was $6.8 billion, and $22.7 billion for four-quarters' rolling.
Either way, quarterly or 4-quarters' rolling dividend payments were covered easily.
Accounting details aside, under CEO Ben Van Beurden, Shell Group opex has been driving down to a remarkable run-rate. Year-end 2015, just prior to the BG Group acquisition, Shell recorded $41.2 billion opex. Over the past 4 quarters, reported opex was $29.0 billion. Therefore, over the past 3 years, Royal Dutch Shell swallowed the entire BG Group acquisition: lowering total opex by 30%, while increasing production volume by 23%.
Returns: Management seeks 10% RoACE. The marker's improved from 2.6% in 2016, to 5.7% last year, to 7.1% YTD 2018. Shell excluded extra-ordinary items from the calculation, or YTD 2018 RoACE would be 8.7%.
Capital Allocation: Here, senior leadership offered specific guidance. First, they prioritized debt reduction. In the MRQ, gearing (comparable to a debt-to-equity ratio) fell to 23.1%. Management indicated it has a "line of sight" to the target 20% benchmark. Gearing reached 29.1% in 2016 (post BG acquisition) and has fallen steadily since then.
Here's another earnings presentation slide that adds more color to the aforementioned financial priorities: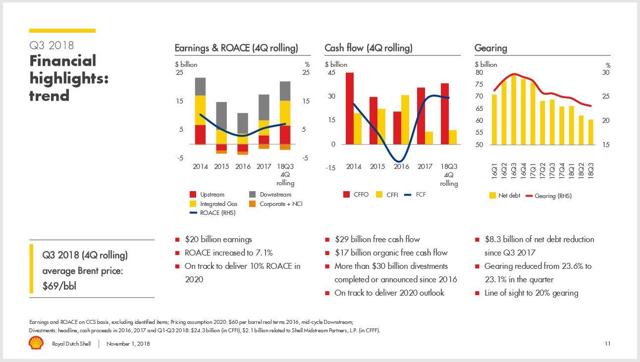 source: RDS 3Q 2018 earnings slideshow presentation
Project Delivery
Financial objectives are fine; however, forward results are contingent upon successful on-time, on-budget major projects. Once again, Shell is getting the job done.
The following presentation slide sums up the situation: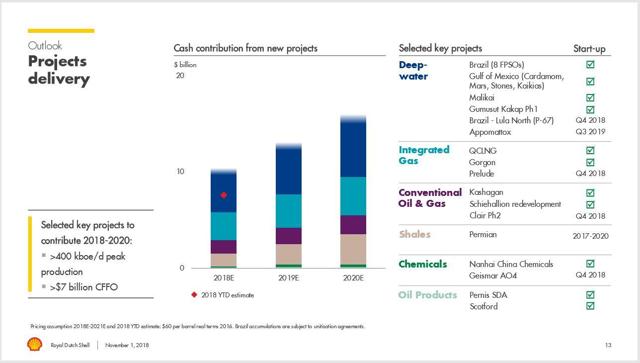 source: RDS 3Q 2018 earnings slideshow presentation
These projects deliver outstanding incremental BoE/day and delta cash flow. I point out the cash flow assumptions are predicated upon $60 oil in real terms. Despite the recent precipitous drop in crude, the benchmarks continue to remain well above that level.
In addition, investors should note despite greater than $30 billion divestments, 3Q 2018 production volume is 3.60 BoE/day versus 3.67 BoE/day at year-end 2016. Shell is not mortgaging its future production through asset sales.
Royal Dutch Shell Versus Super Major Peers
As 3Q 2018 peer results are in, let's see how Shell stacks up.
The following tables and related discussion highlight certain key measures:
Operating cash flow and free cash flow
Return on Investment
Net Debt-to-equity ratio
Production volumes (Total BoE / day)
Some notes / explanations are in order. The Super Majors do not report results in precisely the same form / format. Therefore, I found it necessary to perform some pre-work to get reasonable, apples-for-apples comparisons.
Operating cash flow is a GAAP figure. However, I adjusted it to exclude movement in working capital. This levels the playing field for companies with larger or smaller downstream operations and / or trading arms. OCF and FCF totals represent YTD 2018 totals.
Return on Investment may be computed several ways. For standardization, I used this formula:
ROI = YTD EBIT (annualized) / Total Assets less Current Liabilities less Cash
Net Debt-to-equity may be computed several ways. I used the following formula:
Net Debt-to-equity = Total Debt less Cash / Total Equity;
(end-of-quarter figures are used)
YoY Production change reflects YTD 2018 versus YTD 2017 results.
The full table is found below.
Comparing the Super Majors – ($B unless otherwise noted)
| | | | | | |
| --- | --- | --- | --- | --- | --- |
| | Shell | Exxon | Chev. | BP | Total |
| Operating Cash Flow | 36.8 | 27.4 | 23.3 | 17.9* | 18.9 |
| Free Cash Flow | 14.5 | 9.3 | 9.0 | 7.2 | 5.8 |
| Return-on-Investment % | 14% | 11% | 10% | 11% | 14% |
| Net Debt-to-Equity % | 30% | 17% | 24% | 37% | 46% |
| Total Production (BoE/d) | 3.63 | 3.77 | 2.88 | 3.51 | 2.74 |
| YoY Prod. Change | Flat | -5.3% | 6.7% | Flat | 7.5% |
*BP operating cash flow excludes GOM cash payments
Data obtained from company earnings reports and SEC filings; calculations by author
Observations
Royal Dutch Shell management made a conscious decision to build its investment case upon generating superior cash flows. On this count, the company appears to be succeeding.
Peer group return-on-investment resides within a relatively tight pack, with Shell and Total SA leading.
Total SA and BP PLC have significantly higher net debt-to-equity. Notably, Shell management is determined to lower its current debt load, thereby driving debt/equity measures lower. In this category, Exxon Mobil leads the pack.
Chevron and Total SA improved YoY production. Shell and BP are flat; however, Shell is completing a 3-year, $30 billion divestiture program. Exxon Mobil total production figures continue to trend down.
How does Royal Dutch Shell performance slot into the mix?
On balance, and despite significant asset divestitures, RDS has arguably risen to become the leading Super Major; pulling alongside long-time kingpin Exxon Mobil. The company is recording staggering cash flow and free cash flow. Results under CEO Ben Van Beurden continue to demonstrate considerably better improvement / durability than other Shell corporate initiatives. Management has earmarked free cash to pay down debt, fund the dividend, and buy back stock aggressively.
I contend Shell is making good on its "world class investment case" mantra.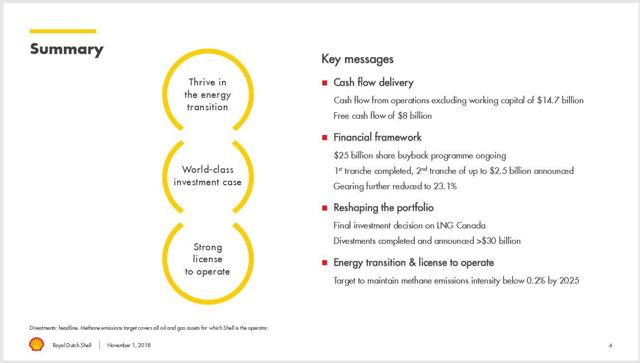 Valuation – Is Royal Dutch Shell A Bargain Stock?
I conclude this article with a set of 15-year F.A.S.T. graphs. These may help prospective investors begin a deeper due diligence valuation exercise. I highlight P/OCF charts; in my view, examining operating cash flow is the best way to begin an evaluation of the Super Majors' stock price-and-value.
While perusing the data, I encourage investors to pay particular note to these items:
Cash flow growth rates; compare past performance with expected forward expectations. Do you believe energy prices will trend upward, or is the recent decline the beginning of something more negative?
Current dividend yield; check the current yield and dividend growth rates for each company.
Historical-versus-current P/OCF multiples. You may find good reasons to justify (or not) the considerable P/OCF spreads between these 5 companies, and between past and current multiples for the same company.
A picture tells a thousand words. I'll leave you to the F.A.S.T. graphs. All comments on this article and your own views are welcome. I try to respond to all relevant questions.
NOTE: The author is *very* long RDS.A.
Please do your own careful due diligence before making any investment decision. This article is not a recommendation to buy or sell any stock. Good luck with all your 2018 investments.