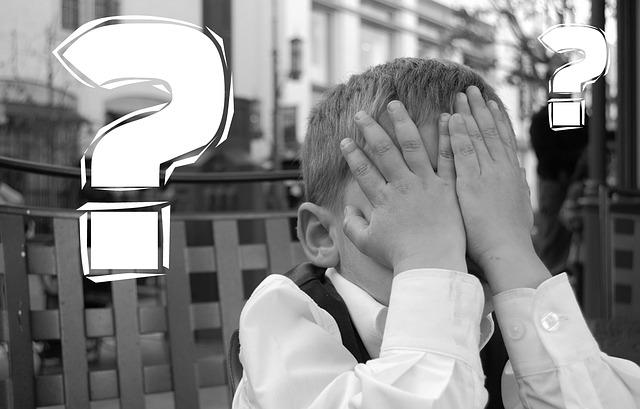 Source: Pixabay
Introduction
While it's best to learn from the mistakes of others, a close runner-up is learning from our own mistakes. I had originally planned to write an update on my unrealized long-ideas for this article, but since I'll be writing a comprehensive update at the end of the year, which is only two months away, and these articles take a lot of time, I thought I would instead focus on my biggest losers, and supplement that with a quick update of the long-ideas. So that's what this article will do.
When it comes to performance, I prefer to focus on the ideas that have been fully realized i.e. those ideas I've shared which an investment was both bought and sold. For those ideas, in the three years I've been writing for SA thus far, there have been 23 ideas that I have first written a 'buy' article on, followed by a 'sell' article (producing a measurable "realized return"). Of these 23 realized ideas, 21 have produced positive returns and 17 have produced positive returns and simultaneously outperformed the S&P 500. 2 out of the 23 produced losses, one of the losses was about -15%, and the other about -20%. (And about 5 of the 17 outperformers returned 90-100% within two years.)
My record above is quite good, however, what about my 'unrealized' long positions? It's possible that I could just be holding on to all of my losers and not selling them, thereby making the record of my 'realized' performance look better than it really is. I last examined these 'unrealized' ideas about four months ago. Here is the summary from that update:
The total return of these long ideas at the end of June 2018, taking weightings into account, was +3.89%. The total return of the SPY or specified alternatives made at the same time and in the same weightings would have been +5.76%.
Currently, not including dividends, that weighted portfolio is down about -1.55%. I'll give a full review at the end of the year with charts and benchmark comparisons, but I wanted to provide a quick update here since we had such a volatile October, just to let readers know, even if the ideas that are still in the process of running their course aren't doing great, there isn't anything really awful hiding in the long portfolio. (During the low point of the October correction, the unrealized long ideas were down about -12%) Now let's get on with the lessons I've learned from my losers. Two of them will be realized losers, and one will be an 'unrealized loser' that I'm still holding.
Gilead
In terms of performance, my Gilead (GILD) bullishness in January of 2016 was my worst investment idea on Seeking Alpha, but I learned several lessons from it. The idea came about because I felt compelled to give some picks at the beginning of the year back in 2016. I had been writing on SA only about three months at the time and I was still feeling my way around. On one hand, I liked the idea of sharing some new-year-ideas, but on the other, I thought that one year was too short of a time period to measure them. So, I thought I would be original and give some ideas that I thought would do well over the next two years instead of one year.
At the time, I was already personally long Gilead, and had been since before I became an SA contributor, so I shared a very brief outline of my Gilead thesis. I hadn't yet started writing about cyclical investing, and my Gilead thesis was that they would make an acquisition within the next two years, and the market would reward them for it. Toward the very end of that two-year time frame, Gilead finally made an acquisition, but it was too little too late, and the stock was only modestly rewarded by the market. During the two years from the time that I published the original article until the time I wrote my closing follow-up instablog in January of 2018, the stock had lost -20.8%. (My personal holding lost about -15%)
Aside from a sloppy, cursory analysis of the stock that was hardly more than a paragraph, I made two major errors in my selection process. The first, was that Gilead had only fallen about 20% off its highs. For a potential two-year investment, even if I was correct on the call, I didn't leave myself a lot of potential upside, and I didn't require a big enough margin of safety. Now I have a fairly hard rule that I don't invest in a stock unless it has fallen a minimum of 30% off its previous high price. (The only exception to this is the 'slow-buy' strategy I recently wrote about, or for ultra-high-quality, non-cyclical stocks, which I have yet to find and write about other than Berkshire Hathaway (BRK.B) If I had purchased Gilead with a better margin of safety, I would have probably broken even with my mistake instead of losing big.
But my second mistake with Gilead was even worse. I started fairly early on writing for SA sharing the portfolio weights I thought were appropriate for my ideas. It seemed obvious to me that I had more confidence in some ideas than others and so they should be weighted accordingly. I lazily weighted the Gilead position as a 6% portfolio position. There were two mistakes being made here. The first was that for the amount of due diligence I actually put into that Gilead idea, a 6% weighting was far too high on an absolute basis. The second mistake was that compared to most of the rest of my weightings, which were 1-2%, the Gilead weighting was far too big. Partially because of this mis-weighting, I've spent a lot of time tweaking my weighting system over the past three years. Now I have a 1-4% weighting system, that is initiated at two potential price points, so a full position, depending on the quality of the company, is now 2-4%. This seems to be working well, but I had to learn from that Gilead weighting mistake first.
Papa John's
I wrote about Papa John's (PZZA) in January of 2018. Having learned some lessons over the years, including from my Gilead experience, I didn't purchase Papa John's until it was over -30% off its highs. I viewed the stock as fairly valued relative to itself, but undervalued relative to peers and also fairly defensive in the event we had a bear market. While there were questions about management, it looked at the time like the new CEO would have a chance to put a new face on the company and turn the brand around.
As many people know by now, the founder 'Papa John', wasn't done making headlines, and the stock tanked last summer. Realizing that I had completely misjudged the founder's intention to stay behind the scenes and out of the spotlight back in January, I exited the stock and lost -15.8%.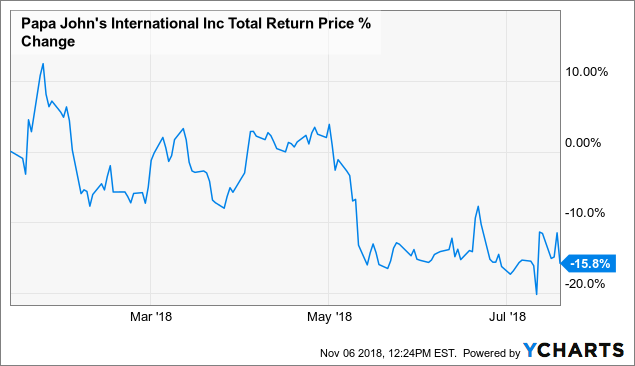 Fortunately, I correctly weighted the stock a 1% portfolio weighting, so the losses were only about 1/10th of the Gilead losses. However, I think it highlighted my mistake of not really digging in and making sure management was competent.
Even now, I probably don't spend enough time investigating management. Part of that has to do with fact that I don't have especially high standards most of the time for cyclical investments. Since these are medium-term investments that mostly rely on factors external to the company to affect the stock price, I only require that management be competent and not fraudulent. I just need them to not screw things up, basically. Combine this with the issue that really investigating management is a time-consuming endeavor, and it's easy to have a few slip through the cracks, and that's what happened here.
I do spend a bit more time on management than I used to, though, and if I were making a longer term investment, I would spend a disproportionately long time investigating management. It's probably the most important act of due diligence long-term investors aren't doing enough of judging by other articles from long-term investors I read on SA.
McDermott
Unlike Gilead and Papa John's which are fully realized losers, McDermott (MDR) is still an active long idea. McDermott is the first cyclical value stock that I have written about to fall low enough after the initial idea was published to hit its second 'buy price'.
The McDermott idea came about in an unusual way. The genesis for the investment came in 2017, over a year ago, after a company called Chicago Bridge & Iron had fallen ~80% from its highs, and I wrote an article titled "How Investors Could Have Easily Avoided Chicago Bridge & Iron's Sell-Off". To give some context for this article, starting in January of 2016 I created a rule for myself that going forward I would only write articles about stocks that I was personally long myself. And in 2017, I went about eight months without writing an article because I didn't see a whole lot of values in the marketplace worth buying.
But I kept reading these articles about CBI, and in the comments section of those articles many investors simply couldn't figure out how they could have gone so wrong with the stock. I felt like I knew at least part of the reason they had gone wrong, and I wanted to share what I knew with those investors so that maybe they wouldn't make the same mistake again in the future. For that reason, I set aside my rule about only writing about stocks in which I was personally long, and tried to explain my reasoning to CBI shareholders.
The article was extremely popular, and in it, I explained that I wasn't currently buying CBI, despite the low price, because management was bad and debt was too high, but if they found a way to remedy those problems, and the price remained low, then I would be a buyer.
A few months later, CBI announced a merger with McDermott in which MDR would take over management of the combined company. It looked like the debt of the combined company would be high, but just within the historical bounds that made it a reasonable cyclical buy, and so I wrote a follow-up article January 1st of 2018 in which shared my long MDR idea. The strategy included a second potential purchase price of equal 1% portfolio weight if the stock should fall an additional 50%.
Fast forward to October of this year, MDR announced disappointing earnings during an already down day for the market and during a deep correction in the crude oil market, and the stock dropped off a cliff. And this brings us to a couple lessons I've learned from this investment even though it is still ongoing.
The first lesson is that I will be reluctant to invest in turnaround stories in the future even if they coincide with a cyclical value opportunity. The reason for this is that turnarounds involving mergers take time and they usually don't have a high probability of success. Even with a 5-year time horizon, if two or three of those years is eaten up waiting for a turnaround, it doesn't leave a lot of time before the 5 years are up, especially if the timing of the turnaround happens to fall during a wider bear market. It's not that a cyclical turnaround can't work, it's just that it doesn't have as high of a probability of success as I would like.
The second lesson has to do with optimizing entry points during huge gap-down days like McDermott experienced on Halloween. I had this happen with two stocks during the October correction, McDermott and Mohawk (MHK). McDermott I had already established a position in, Mohawk, I had not.
Let's start with McDermott, which was trading at $20.82 back on January 1st when my article was published. The strategy at the time for McDermott was to buy a 1% portfolio position then, and if the price fell ~50%, to buy another 1% portfolio position at $10.40. Below is a chart of where the stock stood on 10/30/2018 at the end of the day:
At that point in time, the stock had fallen about 35% from the time I wrote about it in January. Here is what happened the next day on 10/31/2018:
In one day, the stock lost ~40% of its value, and my second 'buy price' was far surpassed at the opening bell. I chose to go ahead and buy my second round of MDR stock a little after the opening and got a price of $9.15. The chart above only shows the opening and closing price. Unfortunately, I don't have an intraday chart, but the stock actually bottomed at $6.97, before recovering some of the losses in the last hour of trading. (There was a good discussion in the comments section of the SA news article here, where readers can view my comments that day about buying more of the stock.)
I followed through with my strategy as planned, but it was fairly difficult at the time to explain why I was doing so. My main reason was that nothing had materially changed with my thesis, and much of the future of MDR was in the hands of the CEO. I simply had to trust that the CEO would make good long-term decisions for the company and that the macro-environment would eventually cooperate over the course of the next 4 years or so. But, "have faith" isn't generally a very good investing thesis. In my mind, I had made this call already back in January and I was going to stick it through, even if I didn't have a narrative handy that would make it palatable for readers. In the end, I was able to lower my cost basis to ~$12.60. As I write this, the stock price has recovered to $10.10, but I think I could have handled this dramatic sell-off better.
Here's another example of Mohawk, which I wrote about a couple weeks ago. I had been following the stock, and it was approaching my first 'buy price', then it reported earnings and gapped way down, just like McDermott did, on 10/26/2018.
That's a one day change, again using only the opening and closing price.
This is the day, with the price displayed instead of the percentage return. The stock opened above $150 and closed around $115. It actually bottomed at $113.45. Again, I ended up purchasing the stock around mid-morning as the stock was in free-fall, for about $120 per share, and when I wrote my article about the stock a few days later it had recovered to about $118 per share. What is interesting here is that just like McDermott, the stock bottomed right before the last hour of trading, then had a modest rally to end the day.
The stock is currently trading about $126, so I'm doing just fine and so is anyone who bought the morning my article was published, but I would have done a lot better if I had just been more patient before buying the free-falling stock in the morning of a massive down day.
In general, I don't have a lot of short-term oriented trading rules. I usually don't try to be exactly right. I just try to get close. But I'm making it a new policy that on huge capitulation days like these stocks experienced last month, that no matter where my previously established 'buy price' was, I'm going to wait until close to the last hour of trading before I make my purchase, and if I end up with a little higher price, then so be it. Because it seems to me - and I observed this with a couple of other stocks I studied during the January 2009 sell-off - that waiting until near the end of the day before buying the stocks on days like these is highly likely to produce a much lower purchase price. I think from now on I'll mention this caveat when I'm writing about what prices I plan to start buying.
Conclusion
Making mistakes is no fun, but they offer opportunities for us to learn from them. All the research I've done on cyclical investing stemmed from a mistake I made in the energy sector in 2015. I purchased a high-quality stock after a 30% sell-off and the stock continued to inexplicably fall another 50% on top of that. Determined to figure out what I had done wrong, I set out researching and it led me to cyclical investing. Now I'm profiting from my earlier mistake. Hopefully, I can continue to profit from the adjustments I've made for my most recent mistakes as well.
Disclosure: I am/we are long MDR, MHK, BRK.B.
I wrote this article myself, and it expresses my own opinions. I am not receiving compensation for it (other than from Seeking Alpha). I have no business relationship with any company whose stock is mentioned in this article.