This article continues our coverage of the U.S. cannabis sector. We suggest you read "Best Ways To Play The U.S. Cannabis Industry (Part 1)" before continuing with this article. Investors need to understand the burgeoning U.S. cannabis market and the key players that are emerging as some of the largest and most innovative companies in the world. The Canadian market is maturing after legalization this year, but the U.S. market is only getting started. We are already seeing increasing numbers of M&A deals in the highly fragmented U.S. market, and this trend will only continue. Last week, we discussed several U.S. cannabis stocks with a focus on the larger ones. This week, we will continue to help you by introducing another 5 interesting cannabis stocks.
(All amounts in C$ unless otherwise noted)
Origin House (aka CannaRoyalty) (OTCQX:ORHOF)
Market Cap: $874 million
Last Quarter Revenue: $3.5 million

Origin House, not long ago known as CannaRoyalty, started off as a royalty and investment holdings company based in Canada. After its acquisition of Alta Supply and RVR Distributions, the company established a strong foothold in the California cannabis market as a distributor. Under the California cannabis regulations, cannabis retailers are required to buy all their products from licensed distributors who will also handle the collection and remitting of cultivation and excise taxes, coordinating mandatory third-party production testing, and quality assurances. In 2018 Q2, the company generated sales of $3.5 million, but we are expecting to see much higher revenue after the RVR acquisition closed in October. The share price of Origin House has gone nuts recently after rising almost 100% in two weeks. The stock currently has a market cap of $874 million trading at 62x annualized revenue.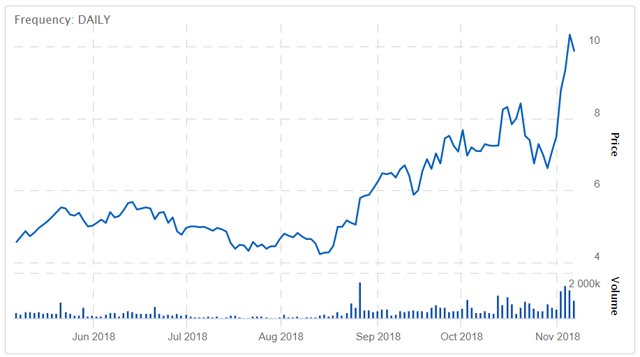 (Source: CSE)
We think Origin House's distributor angle in California is interesting, but we are wondering how defensible its position is, given the uncertain regulatory outlook. What's stopping others from entering the distribution business as there doesn't appear to have a cap on the number of licenses that can be issued. Also, we would caution investors against the steep rise in its share price. With valuation approaching a C$1 billion, the stock is becoming expensive and speculative. We will be closely watching the stock and wouldn't be surprised to see a near-term pullback.
Market Cap: $252 million
Last Quarter Revenue: $4.5 million

Sunniva is a company that consists of three segments. Its existing business includes a chain of 7 health clinics in Canada and a private-label vapor manufacturing business. It is pursuing a cultivation site in Canada and another one in California. Recently, the company announced a transaction to split its U.S. and Canadian assets into two separately-traded entities which raised serious concerns for us. We think the Canadian campus is subject to high risk of failure as the company has not been able to secure financing for this site. Meanwhile, the Canadian cannabis market is expected to face a wall of cannabis supply entering the market in 2019 and 2020. Sunniva's contract with Canopy is potentially subject to changes or even cancellation as the 2019 Q1 deadline has become all but impossible. A spin-off of the Canadian business which consists of the NHS clinics and the yet-to-be-built facility will not be able to survive on its own, let alone to be listed on the Nasdaq, according to the management. The California business consists of a cultivation site currently under construction and an extraction center operating since Q3. The company appears to be directing its capital to focus on the California business, given its very limited cash resources. After raising $23 million in October, the company only has $40 million cash while none of the two production facilities are anywhere near completion.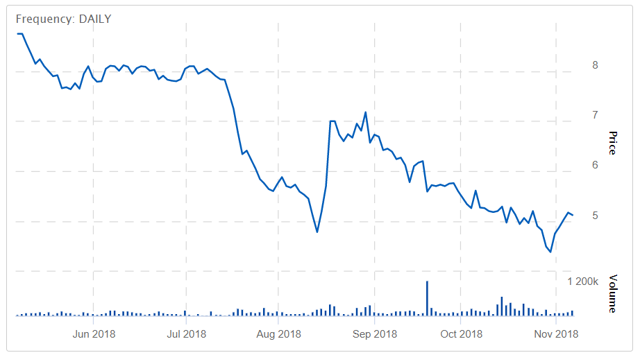 (Source: CSE)
After a short-lived rally post-IPO in January, Sunniva has continued to drift lower with the stock currently trading around $5.0 per share. We downgraded the stock when the spinoff was announced. The stock has declined 35% since our last article was published. We continue to think that investors failed to discount the execution risk inherent in Sunniva's business plans, especially given that management has no track record in large-scale cannabis cultivation in either Canada or California. The stock remains a show-me story.
Market Cap: $378 million
Last Quarter Revenue: $5.7 million

Planet 13 is a small Nevada-only cannabis business that has seen some crazy share price movements lately. The business is simple. It operates one 15,000 square feet cultivation facility in Las Vegas that supplies its two dispensaries. One of the two stores is the Superstore that the company claims to be the largest cannabis store in the world. Planet 13 opened its 65,000 square feet Superstore on November 1, so we don't know any financials and how the store is doing. During 2018 Q2, the company generated sales of $4.4 million, and the stock currently has a market value of $378 million and trades at a multiple of 16.5x over annualized revenue.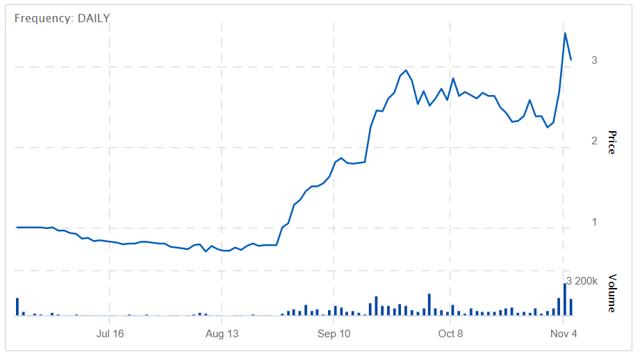 (Source: CSE)
The stock began trading on the CSE in June this year and has gained more than 300%. With ~70% insider ownership, the float is small thus the volatile price movements. We would caution investors that investing in Planet 13 carries significant risk and should not be viewed as a long-term investment at current price levels. The stock will likely continue its volatile trading pattern, creating opportunities for short-term traders. However, for fundamental-driven investors, the stock's single-state focus and small footprint of only two dispensaries both located in Las Vegas mean limited growth opportunity. The stock trades at double-digit revenue multiples which is not warranted, given it lacks growth potential compared to its larger peers that have licenses and operations in multiple states and are growing at much faster rates.
1933 Industries (Friday Night) (OTCQB:TGIFF)
Market Cap: $137 million
Last Quarter Revenue: $3.3 million

1933 Industries, previously known as Friday Night, is another small cannabis company operating in the U.S. and Canada. The company was the first licensed cultivator in Las Vegas and one of the few ones in Nevada. Through its subsidiary Alternative Medicine Association, it operates a vertically-integrated cannabis operation in Nevada. With current cultivation and production space of 12,000 square feet, the company is expanding into a new 67,750 square feet cultivation facility and 12,160 square feet production site with 2019 Q2 completion. The company also operates Infused Mfg, which is a subsidiary focused on developing CBD products that are sold in California, Nevada, and Colorado. Back in February, the company acquired Canada-based Spire which focuses on providing security and compliance services to cannabis producers.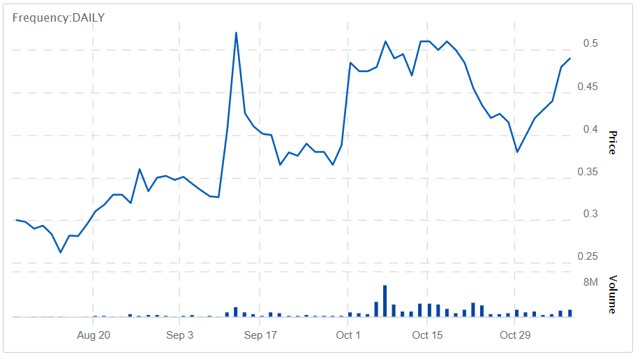 (Source: CSE)
The stock trades on the CSE and has a current market capitalization of $137 million which makes it one of the smallest players. With $3.3 million in revenue during the last quarter, the stock is trading at ~10x annualized revenue which is in line with small peers. However, the company remains a risky investment due to its penny stock status and small scale in Nevada. The CBD business is still relatively small and is only beginning to penetrate several markets through distribution partnerships. However, the company is quickly expanding its Nevada operation with a new facility coming online in mid-2019. We expect the stock to continue trading similar to other single-state peers such as Trulieve (OTCPK:TCNNF) and Planet 13.
Market Cap: $90 million
Last Quarter Revenue: N/A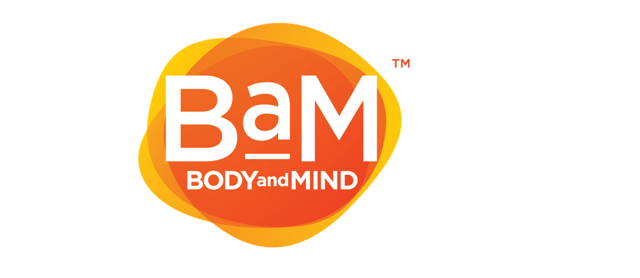 Body and Mind is also a small cannabis company currently operating in Nevada with facilities under construction in Ohio. In Nevada, the company is in production with annual capacity recently increased from 680 kg per year to 1,000 kg per year. The company has applied for 4 dispensary licenses in Nevada and has none operating. In Ohio, the company holds a 30% interest in a partnership that recently won a cultivation and a processing license, and construction is in progress for both production and retail facilities. Lastly, the company is trying to break into Arkansas market, which is still uncertain as to whether it will be able to or how attractive that market is.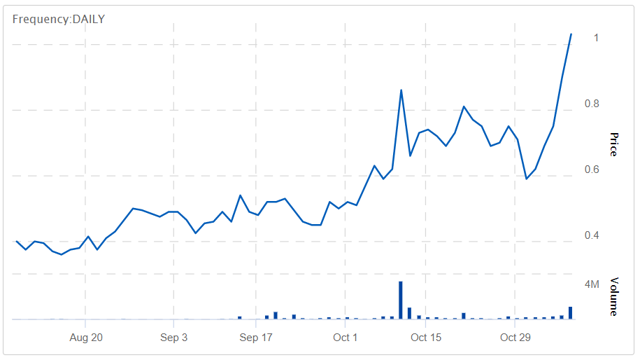 (Source: CSE)
When Aurora Cannabis (ACB) spun off its U.S. investment firm, Australis (OTCPK:AUSCF), we expected the latter to start making moves in the U.S. market. On October 30, Australis announced $6.4 million investment in the company at $0.40 per share for 16 million shares and 16 million warrants exercisable at $0.50. In addition, the company issued a $1.6 million convertible debentures to Australis bearing an 8% interest rate and with a conversion price of $0.55. The investment from Australis would help BaM to continue its Nevada dispensary application and buildout (if awarded), in addition to pursuing growth opportunities in Ohio and Arkansas.
Conclusion and Looking Ahead
As we mentioned before, the U.S. cannabis market is quickly consolidating as players combine in pursuit of scale and market share. From MedMen's (OTCQB:MMNFF) acquisition of PharmaCann, iAnthus (OTCQX:ITHUF) acquisition of MPX's (OTCQX:MPXEF) U.S. assets, to the recent merger of Terra Tech (OTCQX:TRTC) and Golden Leaf (OTCQB:GLDFF), deals are happening faster than ever. We think the names mentioned in this series will likely become the subject of future M&A activities, and investors should use a basket approach in order to capture all the upside. It is very difficult to tell which companies will create the most shareholder value as bigger scales do not always equal higher share price. Before the dust settles and the landscape becomes clearer, we would suggest investors keep an open mind in evaluating all investment options. In Part 3 of the series, we will discuss our framework to help you evaluate these cannabis stocks.
Author's Note: Follow us to receive our latest publications on the sector. We also publish a widely read Weekly Cannabis Report, which is your best way to stay informed on the cannabis sector. We are the only place to find detailed research on over 50 cannabis companies in the U.S. and Canada.
Disclosure: I/we have no positions in any stocks mentioned, and no plans to initiate any positions within the next 72 hours. I wrote this article myself, and it expresses my own opinions. I am not receiving compensation for it (other than from Seeking Alpha). I have no business relationship with any company whose stock is mentioned in this article.
Editor's Note: This article covers one or more microcap stocks. Please be aware of the risks associated with these stocks.