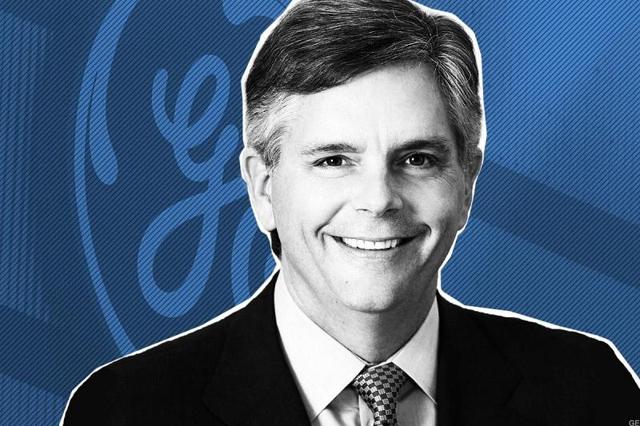 General Electric's (NYSE:GE) operations have been in disarray over the past year, and its stock has suffered for it. GE is down over 50% Y/Y after disappointing Q3 results. Things could take a turn for the worse. Gordon Haskett analyst John Inch says the company could face billions in tax exposures:
"While GE took an equity capital raise off the table, we believe ongoing cash and liability pressures, including the prospects of rising taxes, may result in a future change to this decision," Inch wrote in a note Friday. GE might have owed up to $9 billion in taxes as per the Tax Cuts and Jobs Act, surmising from GE's previous large unrepatriated foreign earnings balance, but the company took only $3.3 billion in charges, citing various "offsets," he said.

"If even some of these 'offsets' are disallowed, the company could wind up owing a large tax bill near term – coming at a difficult time for GE given its deteriorating cash flow, declining Power fundamentals and rising GE Capital funding costs as the company is forced out of the commercial paper market," Inch added.
The Tax Cut and Jobs act lowers the statutory tax rate on U.S. earnings and taxes historic foreign earnings at a reduced rate. Any major hit to GE's capital and/or liquidity could be devastating to the company.
At Q3 2018, GE's cash and equivalents and restricted cash (excluding BHGE) was $9.1 billion. Cash at GE Capital was $13.1 billion. Through the first nine months of 2018, combined cash at GE and GE capital was down by over $12 billion, mainly due to debt repayments. A sizeable tax bill could crimp liquidity, and it could take a while to make it up via free cash flow ("FCF"). Industrial FCF for the quarter was $1.1 billion and -$300 million year to date. Management cut the dividend, which should save $3.9 billion in cash flow per year.
The company downplayed concerns that its U.S. tax liabilities could increase by billions of dollars. GE share price hit a 52-week low on Friday, likely on "unknowns" related to the company. GE is down over 50% Y/Y, and it could fall further amid growing negative sentiment.
No Plans For An Equity Raise
GE has been hit by billions in reserve increases at GE Capital's insurance operations. Rumors have swirled about a pension shortfall that could cost billions, and the company has had its debt downgraded by S&P and Moody's. Amid its cash flow issues, GE has been hiving off assets. It merged Transportation with Wabtec (WAB), is divesting its stake in Baker Hughes, A GE Company (BHGE) and is making Healthcare a standalone entity. The company recently signed a proposed agreement to sell its commercial lighting division, known as Current, to American Industrial Partners.
Management intimated asset sales and divestitures were part of a grand scheme to streamline the company's operations. I find it hard to believe that asset sales were not designed to help shore up GE's liquidity. Earlier this year I questioned if an equity raise could cure its $31 billion pension shortfall. However, on the Q3 2018 earnings call, management was adamant it had no plans for an equity raise:
Charles Stephen Tusa - JPMorgan: I guess as a fresh voice in the room there, you guys kind of addressed the insurance thing, that seems like it's going to be a little bit bigger than expected but there's been a lot of information coming out from these disclosures from the shareholder lawsuits that talks about the accounting for LTSAs and contract assets. Several whistleblowers out there talking about the behavior in the past. I'm wondering, in your seat, if you've really delved into that and you're comfortable enough there to unequivocally rule out the need for more capital and specifically the potential for an equity raise?

H. Lawrence Culp, Jr. GE - Steve, there are a number of questions there. Let me try to take them in order. Let me state in a straightforward fashion, we have no plans for an equity raise.
The oddity is that if GE does not need capital, then why does its behavior suggest otherwise? The company's strategy seems to change based on how low its share price falls or other external factors.
Can We Trust Management?
As long as GE keeps selling assets, investors could wonder what management knows that the public does not. There are a bevy of issues that have revealed themselves as GE's Power division has begun to show cracks. Some of these issues, like the SEC investigation into GE's internal controls and bookkeeping pursuant to certain insurance reserves, have caught investors off guard. It raised the following questions, "What did GE know and when did it know it? Can you trust management to divulge information to investors in a timely manner?
Hidden risks (real or perceived) within GE's operations could cause investors to react to the latest negative news rather than trust management. Last week, JPMorgan analyst Stephen Tusa cut his stock price target to $6 from $10 due to poor Q3 earnings and a potential deterioration in the company's FCF. Management countered that GE was fundamentally strong and had sound liquidity. Given the hits to cash flow, debt downgrades and diminution of Power, I would assume the worst about GE.
Conclusion
Last week, two bearish notes from analysts helped drive GE share price to a 52-week low. The company is on its third CEO in about 18 months. Negative sentiment could drive GE lower until financial results improve. The stock remains a Sell.