In the four years that CEO Lisa Su led Advanced Micro Devices (AMD), shareholders who held through its darkest days were rewarded. More recently, markets got ahead of the stock's fundamentals, and cratered just as analysts assigned price targets in the range of $30 - $40. The near-term headwinds to any upside are clear: AMD is valued above its medium-term prospects. Eventually, the stock will trade to at least $30 but the bearish case against it is building. If AMD falls back to the $15 - $20 range, do those without a position buy shares? Should shareholders sell the stock now to lock in gains before the end of 2018?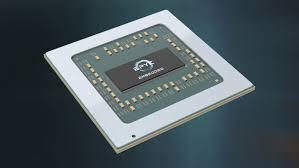 Steady Growth in the mid-20s
AMD's revenue grew in the mid-20s in 2017 and will do so again in 2018. But growing at 25% when the forward P/E is around 38% suggests the stock could face a P/E multiples correction. When other chip stocks are valued at bargain levels, the appeal for holding AMD for the short term lessens. For example, Micron Technology (MU) trades at a forward P/E of 4.45 times and a P/E of 3.5 times. Intel (INTC), AMD's competitor in the PC space, is valued at 11.6 times earnings and the stock pays a dividend yielding ~2.4%. Even after Nvidia (NVDA) fell 45% from 52-week highs, its forward P/E is still below that of AMD's, at 23.6 times.
Bulls may justify AMD's higher multiples by citing the expected growth rate will outpace Intel, Micron and Nvidia next year. Nvidia's most pressing issue is working down 12 weeks' worth of last-generation GPUs. Intel faces no demand issues: Its Core i5 and i7 products are priced competitively and should appeal to the PC gaming market this holiday season.
Market Share Growth Potential
Investors presume AMD's market share will exceed the single-digit share area by the end of 2018 and above 5% in 2019. The chip architecture optimization, through the 7nm manufacturing, will accelerate that growth. In fact, Taiwan Semiconductor (TSM) will supply the chip, which suggests that TSM stock is worth considering, too. Ultimately, EPYC's hyper scaler will drive market share growth in the data center space. Already, after consumers like Tencent (OTCPK:TCEHY), Microsoft (MSFT) and Baidu (BIDU) tested AWS powered by AMD, it signed on more cloud customers.
The pace of IT shops picking AMD over Intel could go up next year. This trend would undermine my cautious view on AMD's valuation and would help support a share price in the $25 level or higher.
AMD has a long way to go. It's somewhere around the $6.5 billion out of the, say, $75 billion in TAM (total addressable market).
Near-Term Headwinds
Crypto's implosion already hurt GPU sales and should not add to more downside to AMD's graphics business. Looking ahead, AMD fully expects inventory will clear back to equilibrium by the first calendar quarter of 2019. This view is more optimistic than Nvidia's own 12-week inventory estimate. The RX 590 refresh, combined with Black Friday deals that included game bundling with GPUs, may give revenue levels a lift.
Fundamentally, AMD is not at a technical disadvantage with Nvidia and its RTX ray tracing technology. Few games adapted the new feature, so AMD still has time to develop a competing card. Where AMD falls behind is the power consumption to performance ratio. Consumers must underclock RX cards slightly to cut the power consumption from the 250W range down to 180W. With that extra step, gamers may buy a Nvidia and Intel combo to avoid the workaround.
Valuation and Your Takeaway
Investors should input the most conservative of assumptions when building a fair value model on AMD stock. It's better to demand a discount on the stock to price in unexpected disappointments ahead than to pay the full price. Besides, when AMD's LTM P/E is nowhere near value territory compared to Micron or Nvidia, holding AMD at these levels may prove riskier than in the past.
Please [+]Follow me to get a stream of stock ideas trading at a distressed discount. I kindly ask that you click on the "follow" button beside my avatar.
Disclosure: I/we have no positions in any stocks mentioned, and no plans to initiate any positions within the next 72 hours. I wrote this article myself, and it expresses my own opinions. I am not receiving compensation for it (other than from Seeking Alpha). I have no business relationship with any company whose stock is mentioned in this article.