Like we said a few articles back, we often see companies get their stocks slaughtered after a drug approval, so we suggested it may be a good idea to get out of a stock right before approval. Catalyst Pharmaceuticals (NASDAQ:CPRX) is down more than 25% since November 29, when its lead drug candidate Firdapse received the FDA's nod for treating a rare disease called Lambert-Eaton Myasthenic Syndrome (LEMS) in adults. So, at least for CPRX, what we said pans out.
We also said that each drug's story is different, so there may be opportunities ahead for some stocks after the post-approval trip to the bottom. So, a stock may bounce back up in certain cases - it all depends on the reason why the stock fell in the first place. That's because although these stocks fall after approval, almost each case is different, and therefore, the reasons differ for why a stock falls.
The question now becomes: does CPRX have any chance of a bounceback from these lows, making this a buying opportunity?
To figure that out, let's see why the stock fell.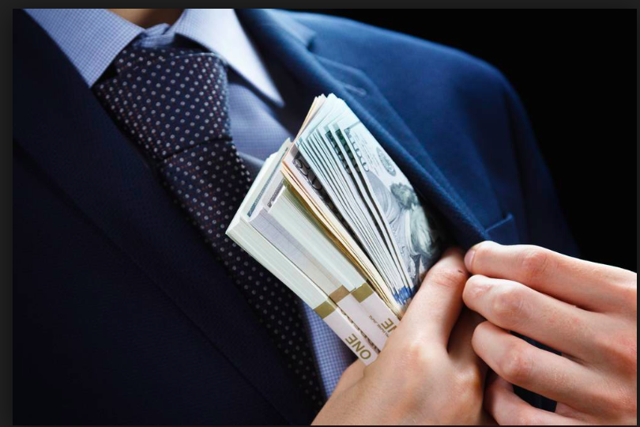 (Source)
LEMS is an autoimmune disorder which causes muscle weakness. For decades, it has been treated using 3,4-DAP, a chemical that costs a mere $300-500 per month and can be procured from a compounding pharmacy; in some cases, it can even be procured for free from a small family-run pharmaceutical company in New Jersey named Jacobus Pharmaceuticals.
A phosphate salt version of 3,4 DAP, called 3,4 DAPP, has been approved in Europe since 2009. Rights belonged to BioMarin Pharmaceutical (BMRN), which sold the US rights to Catalyst Pharma. The drug has orphan designation in the EU, and now in the US, and post approval, was priced at $60,000 in the EU, drawing the ire of large numbers of neurologists and their LEMS patients. These doctors and patients consider this entire thing a story of profiteering - a base formulation discovered by Scottish scientists in the 1970s, used worldwide for decades for a nominal price or for free, and now being marketed with exclusive pricing simply by adding a phosphate base to the chemical indeed seems somehow wrong. The phosphate salt does nothing except to make the drug preservable without refrigeration.
The companies that now hold the rights to the phosphate salt, and the regulatory bodies that approved them, now claim that 3,4 DAP does not have a proper scientific trial behind it, and that Jacobus has manufacturing issues. They claim that the base version may be unsafe - despite over 3 decades of actual use by doctors and patients, who have generally found it safe and efficacious.
This claim started with the French government, which was instrumental in backing the phosphate salt version in the EU. Here's a translated version (Google translation, so lacks some clarity) of a letter from someone in the French government that discusses some of the talking points against the base version:
Letter to health professionals

Pharmaceutical data

The quality of the active ingredient in the specialty is considered acceptable.

Non-clinical data

A number of non-clinical information (toxicology and pharmacology data) are lacking:

lack of pharmacokinetic data on the metabolism of 3.4 DAP; absence of long study term; lack of study on the reproductive functions leading to particular protection of women likely to procreate; incomplete safety pharmacology, particularly at the level of central nervous system; high inter-species variability on the safety profile, without the differences are explained. In addition, the margin of safety appears narrow. These elements are to the detriment of a Prolonged and poorly controlled use of 3,4 DAP in humans.

Clinical data

The available clinical data are relatively limited, but allow to assume the effectiveness of the 3.4 DAP in the symptomatic treatment of myasthenic Lambert Eaton Syndrome.

In contrast, in the treatment of fatigability associated with multiple sclerosis, there is neither evidence nor presumption of effectiveness of 3.4 DAP.

In terms of safety, the common side effects of 3.4 DAP include:

paresthesia and gastrointestinal disorders. Moreover, cases of Raynaud's syndrome, cough, Bronchial hypersecretion, asthma attack, convulsions, sleep disorders, drowsiness, anxiety, sensation drunkenness, cardiac arrhythmias, increased transaminases have been reported. These effects most of them are dose-dependent and for some potentially serious. Finally, he also has been described in persons handling 3,4 DAP as a base to make preparations or hospital, adverse effects such as hypersensitivity reactions and epistaxis.
Against this, a large group of British doctors wrote an open letter to the British Prime Minister urging the government to approve the free use of the base version. As we will see below, the NHS has more or less agreed to these demands by refusing to cover Firdapse.
What is important here is to understand that pricing has never been a particular concern for regulatory bodies like the FDA. Their only concern is safety and efficacy demonstrated in clinical trials, so the only way to persuade them is not to say that the approved drug will be 20x costlier than the original, but to show that the original is as good as the approved drug in terms of safety and efficacy.
A few such studies seem to have been performed. For example, here's a study from the US veterans population which says, "A total of 18 of 48 (38%) patients received 3,4-diaminopyridine (3,4-DAP); 14 of 18 (78%) improved." A similar study was done in the Netherlands (full text needs subscription). However, we haven't come across a head-to-head study. Jacobus Pharma was doing clinical trials in the US, but given the 7-year exclusivity now received by Firdapse, the trial seems pointless.
On Catalyst Pharma's side, it must be argued that getting the drug approved after a proper clinical trial will enable it to be made available to a larger number of patients. The free drug from Jacobus was only reaching some 350 patients, and some more patients were getting it for a small price from local compounding pharmacies. However, Catalyst can now make the drug available to the estimated 3000 US patients through a Medicare program that will benefit more people. Also, since there is a clinical trial behind the drug, the entire effort will be safer and, possibly, more effective. Further, the process of actually getting a doctor to prescribe the drug either through Jacobus' compassionate use program or through compounding pharmacies is cumbersome. The approved drug will be easy to prescribe. Also, Jacobus did charge for postage - to post the shipping coolers needed to preserve the drug. Firdapse needs no refrigeration. The premium that will be charged will be against these benefits.
The only real difference we see between the two drug versions is this: "In 2000, Parisian researchers developed a shelf-stable version of 3,4-DAP by adding a phosphate group onto the amifampridine compound. The older version required refrigeration, which could be inconvenient for patients."
However, armed with FDA approval, a 7-year exclusivity, and a potential label expansion to multiple indications, Catalyst Pharma has a real asset on its hands. The drop in the stock price may very well be due to the negativity surrounding the story we just discussed. However, like Laura Jacobus of Jacobus Pharmaceuticals said, "This is not a groovy socialist enterprise." Although she said it in another context, it applies here, as well. We will know in December how Catalyst Pharma plans to price its drug. We believe that these rock-bottom prices may be an opportunity for investors to get in on the Firdapse story.
On the risk side, though, is insurance coverage. In European countries, for example in the UK, the NHS did not cover Firdapse. "There is no reason in principle why the NHS should be required to prescribe a more expensive licensed drug when a pharmacologically identical drug is unlicensed for the treatment in question," the NHS said back in 2010. Almost the same thing happened in Germany and Italy. So, unless we know more about the coverage situation here in the US, we cannot say for sure that Firdapse will have the kind of revenue generation that the company is dreaming of. However, at these low prices, that risk may be worth it.