Shares of Revance Therapeutics (RVNC) have risen by just 5% since I identified this biotech firm as a possible runner in 2017. The stock has lost a quarter of its value since my update piece from last December was published.
After today's strength on the heels of positive top-line results from the phase 3 SAKURA 3 open-label, long-term safety study, I think it's an ideal time to revisit and determine what investors can expect in 2019.
Chart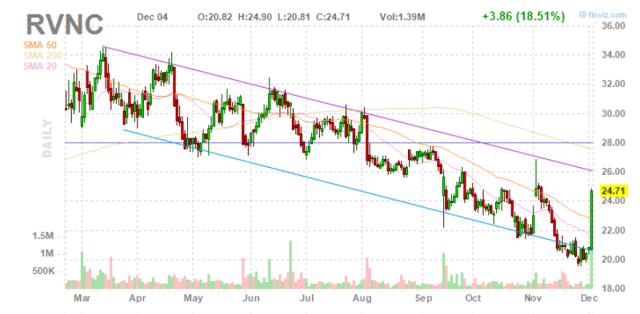 Figure 1: RVNC daily advanced chart (Source: Finviz)

Figure 2: RVNC 15-minute chart (Source: Finviz)
When looking at charts, clarity often comes from taking a look at distinct time frames in order to determine important technical levels to get a feel for what's going on. In the first chart (daily advanced), we can see a steady downtrend from the mid $30s to just below the $20 level. In the second chart (15-minute), we can observe a substantial rebound on Tuesday's news with the stock remaining at highs (bodes well for a potential continuation move in the near term).
Overview
In my last update piece, keys to the bullish thesis presented included the following:
I noted that lead program RT002 was looking to disrupt a $3 billion market opportunity (expected to double by 2022), with a better safety profile and longer duration of treatment versus competitors. Management had a sound strategy of targeting a lead indication in the aesthetics market, followed by promising therapeutic opportunities in the form of cervical dystonia and plantar fasciitis (global market for treating muscle movement disorders with botulinum toxins totaling around $1 billion in 2015).
IP coverage is substantial (in possession of over 180 issued patents and with 134 patent applications pending) and they also appointed Mark Foley to the Board of Directors (formerly of ZELTIQ Aesthetics and sold it to Allergan (AGN) for $2.5 billion).
Results from the pivotal SAKURA studies in glabellar lines appeared encouraging, with all primary and secondary endpoints met including improvement against placebo in reducing the severity of glabellar lines (or frown lines), with 73.6% and 74%, respectively achieving at least a two-point improvement from baseline as compared to placebo (p<0.0001). Especially of note was the median duration of return to baseline wrinkle severity for those treated with RT002 of almost 27 weeks. If approved, this would mean that RT002 could be the first neuromodulator on the market with a six-month duration as compared to three to four months for approved competition.
As for larger competitor Allergan, Botox sales for the third quarter of 2017 totaled $774.5 million, a 12.3% increase year over year. Contrasting the $3 billion-plus market opportunity to Revance's market capitalization of just $800 million even after the jump in share price, the smaller firm appeared significantly undervalued.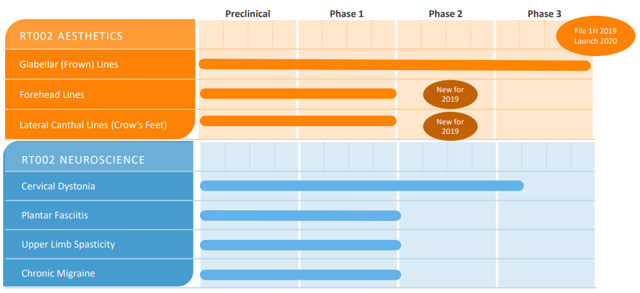 Figure 3: Pipeline (Source: corporate presentation)
Interestingly enough, the pipeline snapshot contains two new indications for 2019 and reflects the regulatory filing for lead indication to take place in the first half of the year.
Recent Developments
In October, the company strengthened its management team with the appointment of Tobin Schilke as Chief Financial Officer (served prior at Achaogen and Roche/Genentech).
On December 4, as has been the trend this year with many U.S.-based biotech firms, the company took steps to enter the Chinese market via license agreement inked with Shanghai Fosun Pharmaceutical Industrial Development Co. FoSun was granted rights in mainland China, Hong Kong, and Macau to RT002 for all intended indications for a significant upfront payment ($30 million) and milestones of up to $230.5 million plus tiered low-double-digit to high-teen royalty payments on future net sales. Interestingly enough, management took the savvy step of ensuring there'd be no transfer of intellectual property (IP theft is a well-known issue for tech companies operating in China as well).
On the same day, the company announced positive top-line data from the SAKURA phase 3 open-label, long-term safety study which evaluated RT002 in close to 2,700 patients who received over 3,800 treatments (up to three treatments per patient and follow up of 1.5 years). The safety profile appeared quite benign, with treatment-related adverse events decreasing with successive treatments. In terms of durability, median time to baseline glabellar line severity was 28 weeks with median time to loss of none/mild wrinkle severity of 24 weeks.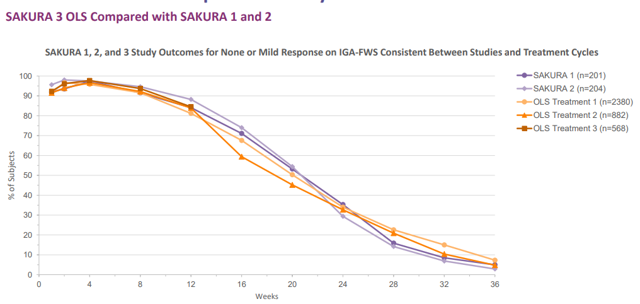 Figure 4: None or mild response rate by IGA-FWS over time (Source: corporate presentation)
Other Information
For the third quarter of 2018, the company reported cash and equivalents of $208.4 million as compared to net loss of $32.8 million. Research and development expenses remained about flat at $21.8 million, while G&A rose significantly to $14.2 million (due to pre-commercial activities). Management reiterated financial guidance for 2018 cash burn of $117 million to $137 million.
As for future catalysts of note, the company will be submitting a Biologics License Application (BLA) to the FDA for its lead program in the first half of next year. The first patient should be dosed in the phase 2 plantar fasciitis and adult upper limb spasticity studies prior to year end. Trials exploring use of RT002 in forehead and lateral canthal lines should get underway next year.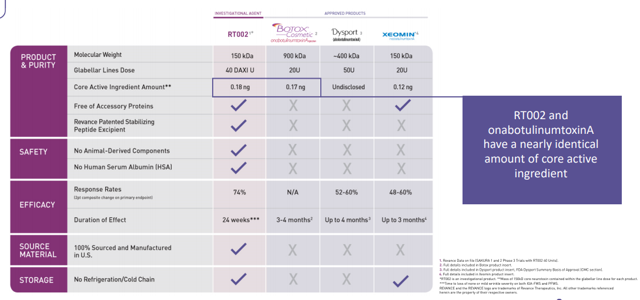 Figure 5: Neuromodulator landscape and points of differentiation (Source: corporate presentation)
From management's presentation at Piper Jaffray, I thought the following nuggets were worth sharing:
The portrayal of the competitive landscape was quite helpful, including how underpenetrated it is and the company's strategy of being the first major advancement made in the 30-year history of neuromodulators. Higher response rates and longer duration as compared to other approved formulations speak for themselves.
When pricing was discussed, management insinuated that they wouldn't be looking to offer much of a discount considering the unique profile of RT002 (instead focusing on therapeutic benefit). In regards to labeling, management stated that the label will show the product is fundamentally different from all competition (which all work about the same).
In regards to the opportunity in Europe, management responded that the focus is on operations in the United States and capital is better suited to innovation in new indications. A licensing partnership in Europe with meaningful economics is expected but timeframe was not given.
As for the cervical dystonia phase 3 program, management called it the gateway to the billion-dollar muscle disorder market. The prior mid-stage trial demonstrated promising efficacy and impressive safety at very high doses (confidence that there won't be an adverse signal like other neuromodulators).
Final Thoughts
To conclude, considering that global sales of neuromodulators hit $4 billion in 2017 and could double by 2025 (company estimates) while penetration remains below 10%, there appears to be a significant opportunity for RT-002 to exploit as it nears approval for lead indication and progresses in additional trials. At the same time, I have to state that competition in the space does have me wary.
For readers who are interested in the story and have done their due diligence, this looks to be more of a multi-year idea although we could see a rebound in 2019 as regulatory submission occurs and progress is made in additional indications.
Risks include dilution in 2019 considering the current burn rate and cash position as well as the possibility of negative regulatory feedback or extended timelines. Setbacks in the clinic for additional indications and intense competition from better-funded peers are also factors to consider.
Author's Note: I greatly appreciate you taking the time out of your day to read my material and hope you found it to be helpful in some form or fashion. If you're willing, I look forward to interacting with you in the Comments Section. Whether bull, bear, or simply a skeptic, we all typically have something worth saying and feedback (plus community-driven due diligence) is one of the reasons I enjoy writing. Have a good one!
Disclaimer: Commentary presented is NOT individualized investment advice. Opinions offered here are NOT personalized recommendations. Readers are expected to do their own due diligence or consult an investment professional if needed prior to making trades. Strategies discussed should not be mistaken for recommendations, and past performance may not be indicative of future results. Although I do my best to present factual research, I do not in any way guarantee the accuracy of the information I post. I reserve the right to make investment decisions on behalf of myself and affiliates regarding any security without notification except where it is required by law. Keep in mind that any opinion or position disclosed on this platform is subject to change at any moment as the thesis evolves. Investing in common stock can result in partial or total loss of capital. In other words, readers are expected to form their own trading plan, do their own research, and take responsibility for their own actions. If they are not able or willing to do so, better to buy index funds or find a thoroughly vetted fee-only financial advisor to handle your account.
About 'ROTY or Runners of the Year'
ROTY is a 500+ member community which provides a welcoming atmosphere where due diligence and knowledge are generously shared. Subscription includes access to our 10 stock model account, exclusive write-ups on my favorite setups, Idea Lab, Catalyst Tracker, a very active & focused Live Chat and much more at an affordable price point ($25/month or $200 annually).
Disclosure: I/we have no positions in any stocks mentioned, and no plans to initiate any positions within the next 72 hours. I wrote this article myself, and it expresses my own opinions. I am not receiving compensation for it (other than from Seeking Alpha). I have no business relationship with any company whose stock is mentioned in this article.