Altimmune: Suppressed, Immature, Or Dormant?
Summary
With peak flu season approaching, biotech investors often search for the next best vaccine. I believe NasoVAX is a contender.
A rAd primer- I provide vital information on recombinant adenovirus vector vaccines, and how they relate to NasoVAX.
A new CEO: The former Neos CEO is now steering the ship at Altimmune. Was this the right move? Investors need to understand his views for the company.
The flu vaccine market is strong, with room for new products. I look at several valuation scenarios.
When developing a position in a low-float playground, look at the charts to confirm the right price.
2018 has been a volatile year for Altimmune (NASDAQ:ALT) from start to finish. The company experienced mixed results in clinical trials as well as changes management positions. Unfortunately, the share price has taken the brunt of the losses and has gained little from the wins. After a reverse split in September, the stock went parabolic due to a low float run; then it crashed due to subsequent share offerings. Currently, the share price appears to have stabilized around the $3.00 mark and the chart appears to be ready for a move. However, it is the seasonal flu that could inject some momentum back into this stock. I aim to prove that this sub $30M market cap biotech is severely undervalued and should be on your speculative watch list.

Company Overview
Altimmune is a clinical stage immunotherapeutic biotech company developing two ground-breaking vaccine delivery platforms, RespirVec and Densigen. Altimmune is capable of designing and developing immunotherapeutic products intended to address a wide range of disease indications including acute respiratory infections, chronic viral infections, and cancer. Ultimately, the company intends to create products that have distinct advantages over current products.
Pipeline
The company's leading contender, NasoVAX, is an intranasally administered influenza vaccine. NasoVAX uses an adenovector to improve the influenza antigen inside the target cell, thus theoretically encouraging a more systemic and rapid immune response compared to traditional influenza vaccines.
HepTcell is being developed as an immunotherapy for patients chronically infected with the hepatitis B virus, or HBV. HepTcell's goal is to deliver a "functional cure" for HPV.
SparVax-L is a potential two dose Anthrax vaccine being developed in collaboration with the National Institute of Allergy and Infectious Diseases.
Moreover, the company is developing another Anthrax vaccine named NasoShield, a first-in-class product intended to provide rapid, stable protection after a single intranasal administration.
Finally, the company has Oncosyn, a pre-clinical program designing immunotherapeutic products candidates to be combined with immune checkpoint inhibitors for enhanced antitumor action.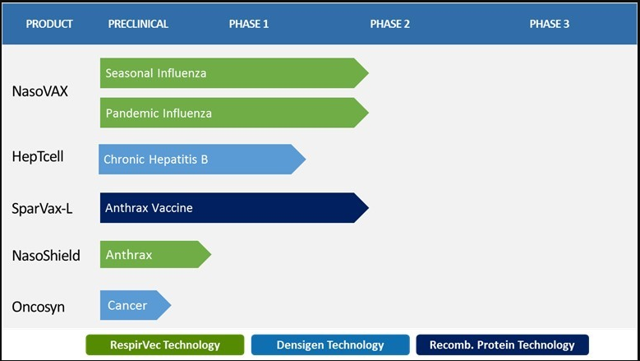 Figure 1: Altimmune Pipeline (Source ALT)
Pipeline Tech
Altimmune's pipeline is being developed primarily off RespirVec and Densigen platforms. These two platforms appear to be flexible, and the company believes they have "potential applicability in a wide range of immunotherapeutic approaches to treat disease." The purpose of these platforms is to generate products that are able to excite the immune system to treat a given disease indication.
The company's RespirVec technology offers an attractive way to guard against pathogens. Using a specially designed adenovirus, RespirVec mobilizes the immune system in a different way than traditional injectable vaccines. Most notably, RespirVec technology is proficient at stimulating an immune response similar to a genuine infection. Thus, providing concomitant humoral and cell-mediated immunity.
RespirVec is intranasal technology, which provides it with a few advantages such as:
Lack of Injection - quick and painless administration
Activation of Mucosal Immune System - Offers a first line of immune defense. Thus, the body's natural mechanisms are being utilized to fend off infections.
RespirVec products are expected to be manufactured effortlessly and quickly utilizing the PER.C6 cell line for production. Another benefit of using cell line production is that the same facility can be quickly repurposed, and employed for the production of other vaccines.
The company's Densigen platform delivers an adaptable approach for the development of immunomodulatory supporting comprehensive T cell immunity against numerous indications comprised of chronic infections and even cancer. According to Altimmune's website Densigen is a:
Synthetic peptide immunotherapeutic platform that is designed to elicit T cell responses across multiple targets for a given disease. Densigen technology includes a fluorocarbon tail, a novel stabilizing feature that creates a depot upon administration and has the potential to lead to a strong and sustained activation of the immune system, even in subjects with established immune-tolerance. Densigen also has the ability to elicit broad human leukocyte antigen (HLA) type-independent immune responses with the possibility that nearly all patients may benefit from Densigen immunotherapy regardless of the individual to individual differences in immune systems."
Peak Flu Season Brings Eyes to ALT
As we approach the peak of the flu season (Figure 2), we can expect news coverage to report how effective or ineffective the current vaccine is against this year's strain. It estimated that between 250,000 - 500,000 people worldwide die each year from the flu and influenza-related complications; with 40,000 of those deaths occurring in the United States. Unfortunately, vaccine effectiveness differs each year, and according to the CDC, the average effectiveness of the vaccine has been 40% from 2005-2015.
Altimmune believes their NasoVAX is able to provide a new approach to the flu vaccine. NasoVAX utilizes the company's RespirVec platform, which activates the body's immune system in a different method than traditional vaccines. This is achieved by stimulating a multi-layered reaction that employs both cellular and mucosal immune systems. In the course of pre-clinical studies, a single dose of NasoVAX provided complete protection from a lethal flu strain within days of administration.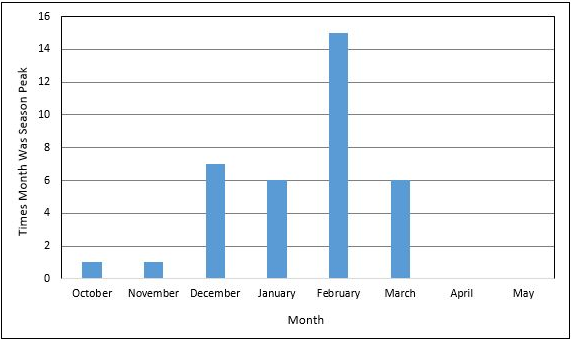 Figure 2: Peak Flu Season (Source CDC)
What Does the Science Tell Us?
Influenza is a transmissible acute respiratory disease that is a severe public-health dilemma, and the consequences are a considerable economic problem annually. Albeit most flu cases are self-limited (resolves without specific treatment).
Currently, researchers have identified three sub-type influenza viruses (A, B, C); all of which can communicate a disease to humans. However, it is influenza A viruses that are the most transmittable, and are often responsible for pandemics. Influenza A viruses can be further divided based on antigenic alterations in their surface glycoprotein hemagglutinin (HA) and neuraminidase (NA). The genome of influenza A viruses are endlessly evolving through antigenic drift and antigenic shift that causes the rise of novel strains or mega viruses. It is this swift change in the genome that produces a new pandemic influenza virus. It is these large changes in the HA and NA that have generated some the branded flu pandemic strains such as the "Avian Flu" or "Mexican Flu".
To alleviate the spread of pandemic viruses, pharmaceutical companies have advanced influenza vaccines to help defend the world's population. The traditional inactivated and live attenuated vaccines are to a certain degree operative in shielding people against seasonal influenza; this is achieved by aiming at the virus's surface HA. Still, these new vaccines have to yield sufficient amounts of effective H5N1 pandemic vaccines at fast enough pace utilizing conventional egg-based system. Growing vaccine vectors in eggs typically take over four months to produce the first vaccine after a new strain has been identified. This delay can be problematic in a pandemic state.
Overall, inactivated and live attenuated vaccines: are somewhat immunogenic, but can necessitate high doses of antigen, the need for an addition of adjuvants, and could require a series of vaccinations. Historically, the general development of vaccine platforms has been intended for the standing seasonal influenza virus, and not on the potential pandemic strains. In recent years, researchers have surveyed for unconventional approaches; one of which is the use of recombinant adenoviral (RAD) vectors in vaccines. These vectors are the targets of the immune system, and these rAd vectors have displayed promising results in both pre-clinical and clinical trials. Not only will rAd based vaccines facilitate robust immune response, but also promote a rapid and long-term cross-protective immunity against endlessly changing viruses.
What are the other benefits of the rAd vector in vaccines?
Safety - rAd based vaccines have shown promising results in non-clinical and clinical studies against a number of infectious diseases
Large-Scale Production - The techniques for PER.C6 rAd vaccine production enables vaccines to be produced in large quantities and at a relatively low cost.
Storage/Shelf Life - Novel Formulations have allowed rAd vectored vaccines to be stored at room temperature at up to 45o C for 6 months with negligible reduction in effectiveness.
No Need for Adjuvants - rAd vectored vaccines can provide 'self-adjuvanting' activity by activating innate immunity, which may lower regulatory and commercialization hurdles; and rAd vectored vaccines can be administered by various routes including aerosol.
One problem with rAd vectors derived from Ad5 is that the bulk of the human populations have pre-existing immunity to Ad5 consequently that can drastically reduce the potency of injected Ad5 vectored vaccines. Immunization with rAd vectored vaccines by different routes and doses can have a substantial influence on the type and power of the prompted immune response. Similar to traditional vaccines, rAd vectored vaccines are regularly delivered by injection to stimulate humoral and cellular immune responses. However, the efficacy of the injected rAd vaccines may be disrupted by the presence of pre-existing Ad5 immunity. Administration of rAd vectored vaccines via alternative routes might overcome pre-existing immunity against the Ad5 vector.
This is where NasoVAX steps in…There is evidence that intranasal immunizations with rAd vectored vaccines can overcome the effect of pre-existing immunity to Ad5 vectors. These actions could be produced because of high-efficiency gene delivery into cells in the mucosal barrier, allied with the potent antigen performance the humoral system. Studies have confirmed that intranasal administration of a rAd vectored vaccine has no undesirable systemic effects in humans. Thus, intranasal immunization of rAd vectored vaccines could be advantageous since immunization becomes simple, practical, economical, and well-matched for mass vaccination campaigns.
This research has led to the development of rAd based nasal influenza vaccines. These vaccines are Altimmune's NasoVAX and have demonstrated that a single-dose intranasal administration of a rAd vectored influenza vaccine could potentially protect against dangerous influenza virus challenges in humans. The science suggests that rAd vectored nasal influenza vaccines prompt a superior antigen-specific IgA and IgG responses in the respiratory tract. The science also displays that NasoVAX could also provide more virus-specific activated T-cells in the lung and better protection than intramuscularly injected rAd vaccines. This is significant because mucosal immunity can theoretically provide cross-protection against different strains of influenza.
Where NasoVAX has a strong advantage is the ability for a single dosed intranasal vaccination to be superior to an intramuscular injection in protecting against the A/California/04/09 (pandemic H1N1) virus after two days administration. This is critical due to this virus having a history of being a pandemic strain. Altimmune suggests that intranasal immunization of a rAd vector expressing HA proteins may promote continuous protection against influenza virus infection.
Similar, the science displays that the rAd vectored H5N1 (avian flu) vaccines are able to induce rapid and long-lasting humoral and cellular protective immunity in mice. This is a highly desirable attribute for an H5N1 vaccine to overcome the emergence of an H5N1 pandemic. The establishment of a complete protection could limit future infection and reduce transmission rates by providing a long-lasting immunity to "the herd."
The cross-protection achieved by vaccination with rAd vaccines encrypting HA and/or preserved antigens is very promising. In a pandemic situation, Altimmune vaccines have the tools and characteristics to be used for emergency vaccination when an antigenically matched vaccine is not available. Meaning, if the market's vaccines cannot match the strain, Altimmune's NasoVAX might be the best option.
Overall, the science demonstrates a synergistic effect between NasoVAX's rAd vector, and the intranasal vaccination route. Where other vaccines fall short… NasoVAX exceeds.
Safe
Superior Efficacy
Rapid Immunity
Large and Rapid Production
Long Shelf Life Without Special Storage Conditions
Works on both Seasonal and Pandemic Viruses
Single Dose
Recent Data
The company released positive Phase 2 data back in October. The data showed that patients receiving the two higher doses (1010viral particles and 1011viral (Figure 3) particles) achieved 100% seroprotection at day 29 (Figure 4). This is a six-fold higher cellular immune response than Sanofi's (SNY) Fluzone injectable vaccine.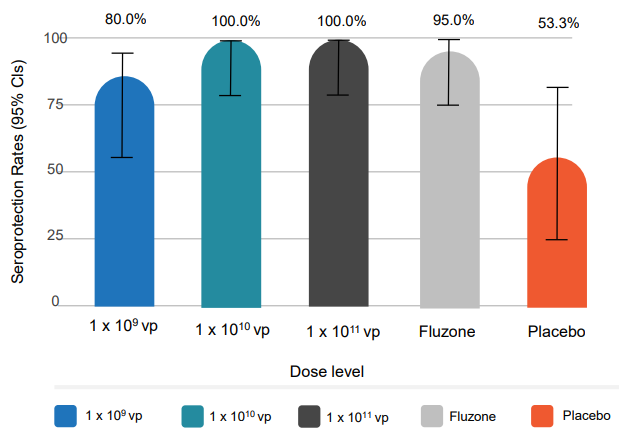 Figure 3: NasoVAX Seroprotection vs. Fluzone (Source ALT)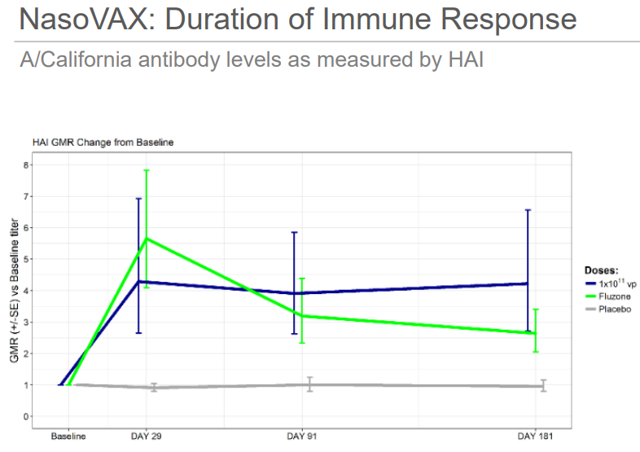 Figure 4: NasoVAX Duration of Immune Response (Source ALT)
NasoVAX has displayed the ability to elicit substantial T cell response (Figure 5), and mucosal immunity at the site of infection (Figure 6).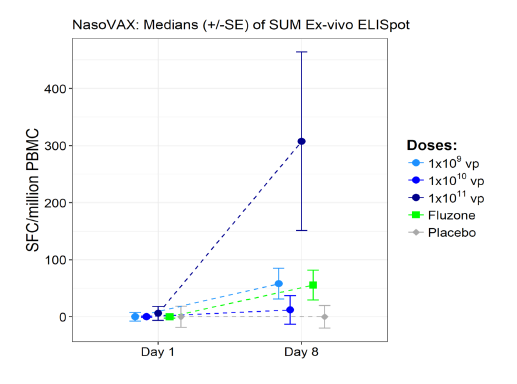 Figure 5: NasoVAX T Cell Response (Source ALT)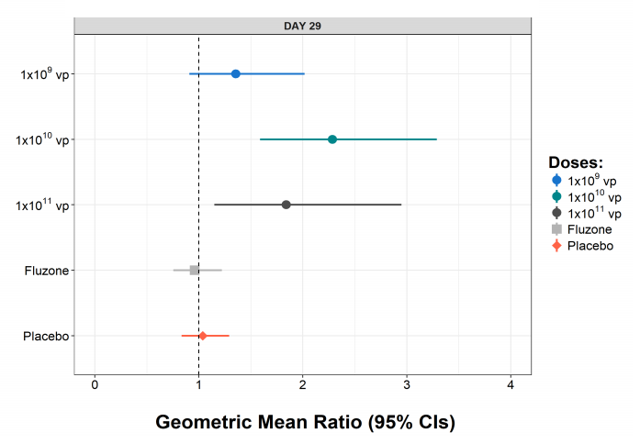 Figure 6: Mucosal Antibody Levels (Source ALT)
The figures above not only display how effective NasoVAX is at combating the influenza virus, but they also reveal how NasoVAX outperforms Fluzone. This is a significant comparison due to Sanofi Pasteur being the market leader in influenza vaccines. If NasoVAX continues to outperform Fluzone in upcoming studies, investors would have a strong reason to celebrate.
Finding Edges on the Competition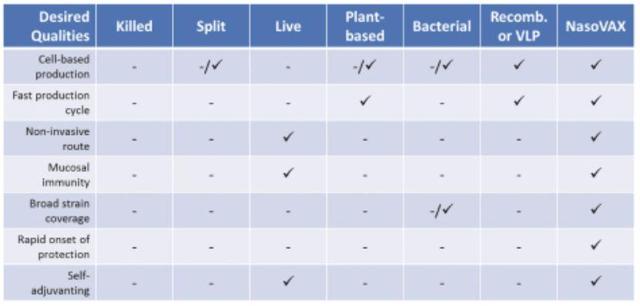 What is it about NasoVAX that is causing it to outperform Fluzone? It would appear that the benefits of NasoVAX utilizing the RespirVec technology provide a strong advantage. RespirVec has enabled NasoVAX to activate the immune systems humoral and cell mediated immune responses. Conventional vaccines focus on producing strong antibody reactions. Regrettably, due to the high degree of antigenic drift and shift among circulating influenza strains throughout the year, vaccines often have to be reformulated to address the specific influenza strain most prevalent that season. The amount of time to isolate the strain, and move to a large-scale vaccine production would be harmful in a pandemic state. Cell-mediated responses characteristically focus on peptides from internal influenza proteins, which are less vulnerable to antigenic variation. Looking at Figure 4, we can see that NasoVAX has strong T cell response. This T cell-mediated immunity is one of the mechanisms NasoVAX is relying on to protect against potentially pandemic influenza strains.
One way for antigen focused vaccines to be effective against antigenic drift and shift, vaccine companies need to include multiple strains or multiple antigens (multivalent) of the influenza virus in their vaccines. This is done by inserting multiple viral antigens into a recombinant viral vector which is then recognized by the immune system as an infection (Figure 7).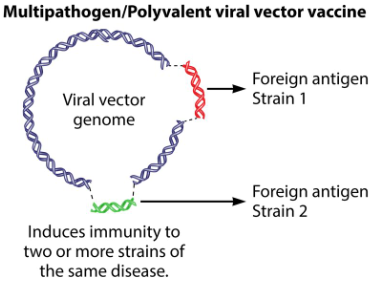 Figure 7: Multivalent Diagram (Source ASM)
NasoVAX is slated to display the product's ability to safely and effectively inoculate with a multivalent vaccine. Thus, being level with the leading vaccines.
Finally, the expected production time is expected to be less than half the time and cost of conventional flu vaccines. This is possible thanks to Altimmune using a cell line production versus embryonated chicken eggs (ECE). Using cell line production has several other potential advantages over ECE. These include:
Cell lines production sidesteps the dependency on the supply and quality control of a raw material needed in ECE.
Viruses proliferated in cell lines have revealed to be more antigenically similar to the target virus compared ECE grown viruses.
A standardized and controlled process of vaccine production.
Cell line scalability is greater than most ECE production platforms.
Allergic reaction to egg proteins can be avoided.
Immune responses from cell-derived vaccines have revealed to be more cross-reactive than responses produced by ECE-derived vaccines. This may perhaps allow the immune system to fight off comparable strains of the influenza virus.
Currently, Sanofi's Flublok is the only approved recombinant influenza vaccine for patients 18 years of age and older. Sanofi is currently in pursuit of getting Flublok approved for pediatric use. In addition, Sanofi has developed a "sister" vaccine named Panblock; which is designed to be utilized in pandemic events. Considering this, if Altimmune can get NasoVAX approved, investors can anticipate Flublok to be strong competition. Where does NasoVAX differ? It is an intranasal spray, whereas Flublok is an IM injection.
Is there an intranasal competitor? Yes… AstraZeneca's (AZN) Flumist quadrivalent. However, Flumist is egg derived and is a live attenuated virus vaccine. Flumist is approved for pediatric and adults, but it is not approved for adults over the age of 49 years. This is attributable to studies indicating live attenuated influenza vaccines do not offer an advantage over inactivated virus. If NasoVAX can demonstrate it is safe and effective in elderly subjects, the company would have another edge on a potential competitor.
Lastly, Flumist requires a solid cold chain all the way up to administration due to the live strains. NasoVAX's rAd vector characteristics enable it to be stored at room temperature for an extended period of time. This is a great clinical and marketing advantage for Altimmune. This aspect is a great selling point for doctor's offices and pharmacies who have limited cold-storage capacity. Seeing that most of the nation's flu vaccinations occur in these two locations (Figure 8), I would be intrigued to see what a potential NasoVAX FDA label would recommend for storage and shelf-life. If the vaccine is able to be stored at a room temperature this would allow doctor's offices and pharmacies to order larger lots prior to peak flu season. As of now, pre-booking is strongly encouraged due to vaccine shortages and delays. If a doctor's office is limited in cold storage space, they won't be able to place a large order, and could potentially be stuck waiting for their second orders. Although it has small benefit during a run of the mill seasonal flu year, it would be extremely beneficial during a pandemic year where the need for reformulated vaccines to be implemented.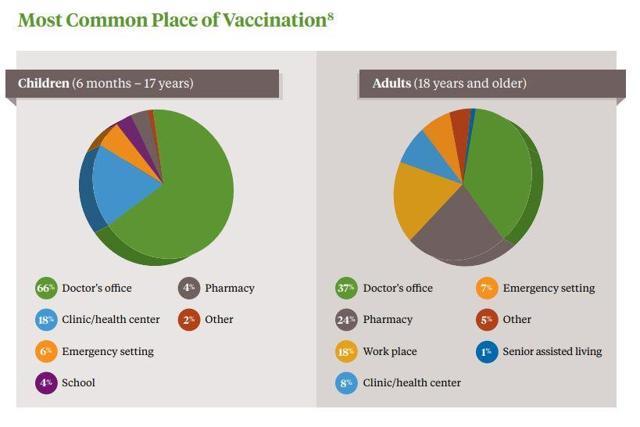 Figure 8: Common Vaccination Locations (Source McKesson)
Universal Vaccine a Threat?
An emerging threat to the current vaccine market is the development of a universal influenza vaccine. Research on the influenza virus has shown that a portion of the virus does not change and therefore, could be the target for the immune system. The concept of 1 shot and you are protected from all strains does sound fascinating, but is it possible? Pre-clinical studies have shown some promise, but the largest obstacles are not in the science in my opinion.
My biggest concern goes to the difficulty of proving that the universal vaccine works in the human population. What would be the inclusion or exclusion criteria for these studies? Most of the world has had the flu or has received a vaccination in their lifetime… so their immune system should have some reaction to an influenza infection. It would be difficult to prove if it was entirely the universal vaccine generated immunity or the patients' preexisting immunity that was at work. Perhaps researchers would have to create a novel influenza virus to be used, but I suspect that would be squashed due to potential public health hazards.
So is the universal vaccine a threat to Altimmune's NasoVAX? Hopefully, at some point, it will be. But for now, most of the programs attempting this feat are either in proof of concept or are in pre-clinical trials. NasoVAX is further down the line, and even an expedited regulatory process would put a true universal vaccine years after a potential NasoVAX approval.
Upcoming Phase 2 Multivalent Dose Ranging Study
The company is looking to progress through the FDA approval process with the potential for accelerated development path. This plan hinges on NasoVAX's performance in the ongoing phase 2 studies. NasoVAX has displayed some impressive results thus far. However, NasoVAX still has to prove:
Immunogenicity against multiple strains - Specifically quadrivalent (two A strains and two B strains)
Confirm an appropriate dose
Provide evidence it is safe in all age groups
Finding three points of interest will critical to determining if NasoVAX is a good vaccine or a revolutionary one. As of now, GlaxoSmithKline's (GSK) Flulaval Sanofi's Fluzone is the only quadrivalent vaccine approved for ages 6 months and older. If NasoVAX is safe and effective in all age groups, plus, is able to effectively deliver quadrivalent dosing, investors should be practicing their home-run trot.
Anthrax Vaccines Gunning for Large Government Contracts
Altimmune has two anthrax vaccine product candidates that are currently being developed as next-generation vaccines. Altimmune's anthrax vaccines are intended to offer significant defense with less doses and improved tolerability than the current vaccine.
The NasoShield anthrax vaccine is based on RespirVec technology to provide protection with only a single intranasal administration; whereas the current standard requires multiple injections. Based on the company's pre-clinical trials, NasoShield "provided more rapid and consistent protection when compared to the currently approved anthrax vaccine, both potential key advantages for presumed use in a bioterrorism emergency."
The company's other anthrax vaccine SparVax-L aims to be a second generation, highly purified recombinant anthrax vaccine that entails two vaccinations. SparVax-L has extraordinary stability profile (shelf life) and could be stockpiled in the Strategic National Stockpile.
Due to the potential of both anthrax vaccine candidates, the United States Government Department of Health and Human Services has supported the development. The National Institute of Allergy and Infectious Diseases has backed SparVax-L, and NasoShield is being supported the Biomedical Advanced Research and Development Authority (BARDA).
The National Institute of Allergy and Infectious Diseases awarded Altimmune a contract for $15M to be utilized for the pre-clinical development of SparVax-L. The funds are to cover the manufacturer development and pre-clinical safety and efficacy of the recombinant anthrax vaccine. BARDA bestowed a contract valued at up to $127.5M for the research and development of NasoShield. This five-year contract covers the funding all the way up to Phase 3 studies.
The current data on NasoShield vs. BioThrax. NasoShield has demonstrated the ability to outperform BioThrax in animal trials (Figure 9). NasoShield's data displays are able to immunize quicker than BioThrax. Clearly, that is an advantage if there was the need for a mass anthrax immunization.
In Altimmune's Phase 1 study, the company tested a single dose application of NasoShield and found it was safe and well tolerated. But, the company also reported that the single dose cohort demonstrated limited immunogenicity. Obviously, investors were wanting the single dose to be sufficient enough. This would be a massive advantage over BioThrax that requires 3 doses. This caused a drastic sell-off and the stock has yet to recover.
But, NasoShield could pull out a win… the company expects to release the 2 dose cohort in Q4 of 2018. Hopefully, a 2 dose NasoShield displays better immunogenicity than BioThrax.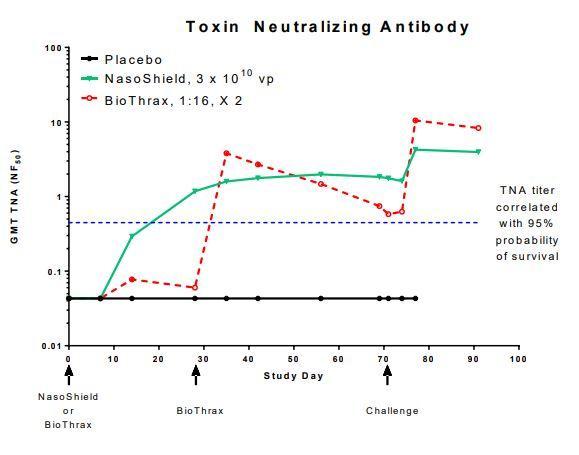 Figure 9: NasoShield vs. BioThrax Time to TNA (Source ALT)
Oncosyn
The company's pre-clinical immunotherapeutic product is targeting cancer via tumor-specific antigens. Using the Densigen T-cell technology, Oncosyn will take aim at numerous indications including lung, colorectal, melanoma, breast, and ovarian cancers.
According to the company, Oncosyn has shown promising pre-clinical results as a monotherapy and in combination with immune checkpoint inhibitors. Altimmune would be in a very powerful position if Densigen products can enable all HLA phenotype patients to respond to immunotherapies. This is notable since PD-L1 checkpoint drugs such as Merck's (MRK) Keytruda, and Bristol-Myers Squibb's (BMY) Opdivo, have been the market leaders in immunotherapy. If Altimmune can demonstrate that a Densigen product has an ability to improve leading immunotherapies, investors can expect an increase in attention from the market.
HepTcell
The company's immunotherapy product HepTcell takes aim at multiple hepatitis B virus (HBV) genotypes. Back in March 2018, the company announced the results of Phase 1b study of HepTcell in chronically infected HBV patients with controlled disease under standard of care. The company noticed in the unblinded analysis, the treated subjects were not appreciably different than placebo controls.
The results of the phase 1b triggered a sharp sell-off even though positive NasoVAX results were released along with it. The company has performed a follow-up on the study that should be released by the end of 2018. If the results don't display an improvement over previous data, investors should look for management to either drop the program or shelf it.
Unfortunately, if the company decides to scrap the HepTcell program, I expect the street to infer that their Densigen platform is not effective. Consequently, the hopes for Oncosyn would take a hit due to the fact it developed from the same platform.
ALT's Q3 Earnings Report
On November 13th, Altimmune released their third quarter earnings report (Figure 10). The company reported a revenue of $2.63M and a net loss of -$1.73 per share. In addition, the companies cash and cash equivalents was $8.0M, which was down -12.6% compared Q3 2017. Since NasoShield and Sparvax-L are government-funded programs, the company's revenue fell due to the reduction in R&D in these programs. So the typical fundamental analysis is not applicable to this report.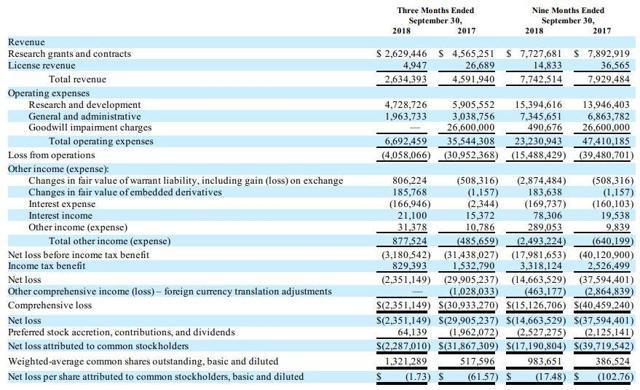 Figure 10: ALT Q3 ER (Source ALT)
Earlier in the 4th quarter, the company executed two supplementary offerings. This provided approximately $32.7M between the October 2nd underwritten public offering and October 10th registered direct offering. Although this was not received well by current investors, it does open the door to new investors who have been sitting on the sidelines due to the company's thin bank account.

Overall, the company experienced a net loss of $2.3M compared to $31.9M for the Q3 of 2017. The drastic difference is attributed to the goodwill impairment charges that is primarily due to the 2017 merger with PharmAthene.
New CEO Cannot Do a Repeat of Neos
On November 28th, Altimmune announced the company's new president and CEO Vipin K. Garg, Ph.D. Previously, Garg was the CEO of Neos Therapeutics (NEOS), a commercial stage biotech company specializing in ADHD therapeutics. As the company approaches the end of the development stage biotech and looks to become a commercial stage biotech, it would be beneficial to have a CEO who has experience with that process. Garg has the ability and experience to see Altimmune through that transition.
Regrettably, I don't expect the majority of the Altimmune investors to be overjoyed with this decision. Neos has been one of the worst performing biotech stocks 0f 2018, and for good reason. Back in October 2017, the company rejected a $10.25 per share buyout offer from PDL BioPharma (PDLI) and was looking/expecting a better offer. Well, nothing came to fruition, and the company needed cash… but Garg waited, and waited, and waited to the last moment to execute an offering for 20 million shares priced at $2.30. This has left Neos investors wishing he took the deal and wondering what is next for the company.
Even though I see the Neos product line being worth more than $10.25 per share, I don't like when CEO's don't take the chance to secure what is best for the company's products/pipeline and shareholders. In addition, I wished he should have considered the history of the market reaction to rejecting a buyout offer. A great example is Tesaro (TSRO), they scoffed at a rumored $10B buyout and is now a $2.5B market cap. The company believed they could "go it alone" and expand their pipeline to other oncology therapies. Since then, company has experienced lackluster sales and is burning cash at rapid rate. Recently, TSRO reported some weak data for their Amber and Garnet programs. This appeared to spark some conversation of another takeover, and the company is trading up since. However, Tesaro had to negotiate in a position of weakness and is to be acquired by GSK for $5B. What is my point? When a big pharma sees a value in your pipeline and is willing to pay a serious premium for it… take the deal.
The biotech sector does not like small-cap companies going it alone or rejecting buyouts. It is a rare occurrence for a publicly traded biotech company to become profitable (Figure 11).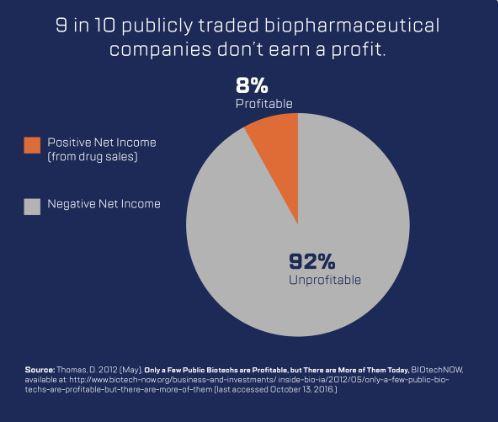 Figure 11: Percent of Biotechs Profitable (Source Thomas)
Getting a Deal is Key for Small Caps
Considering the figure above, I prefer small cap management to understand their position in the world of biotech, especially when they are stepping into the ring with big pharma companies. The current biotech environment supports the small caps that look to collaborate on development, partner for commercialization, or is willing to accept a buyout offer. I hope Garg is aware of Altimmune's position, and the company's competition in the influenza vaccine space. I don't have too much confidence in Altimmune's ability to commercialize NasoVAX on their own against juggernauts such as SNY and GSK. Perhaps Garg has learned from his previous position and is willing to act in advance on some of the future commercial aspects of the company.
Luckily, one of those big pharma companies has already taken an interest in Altimmune, and it is a leading biotech… Novartis (NVS) via their Novartis BioVentures Ltd. As of October 10th, Novartis BioVentures Ltd. has a 6% ownership in Altimmune. Now many investors have speculated that Novartis is a possible suitor for a buyout or partnership. Personally, I see the potential connections and story to back it up. Novartis is consistently making deals in the biotech space and was a strong player in the vaccine space.
Currently, the Novartis portfolio and pipeline is heavy on oncology and cardiac/metabolic diseases. In fact, Novartis sold their Influenza vaccine business to CSL, to create Seqirus. This created the second largest vaccine producer in the world. In addition, Novartis sold the rest of their vaccine line to GSK. When I look at Seqirus's Influenza product line (Figure 12), I can see where NasoVAX has some potential advantages. Flucelvax is the only non-egg based vaccine. The rest of the portfolio relies on egg based vaccines and are all administered via intermuscular injection.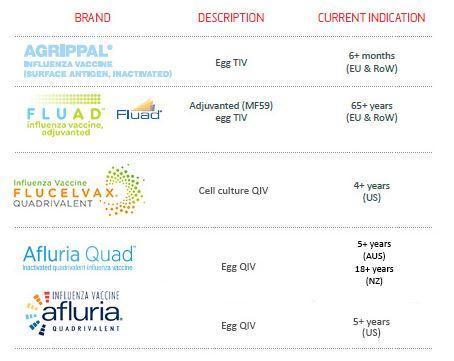 Figure 12: Seqirus Flu Products (Source CSL)
I find it interesting that Novartis sold their own vaccine business, but yet they are willing to invest in a small vaccine company like Altimmune. I find it encouraging that one of the former world leaders in vaccines is the leading shareholder in the company.
Even if Novartis is not interested in helping out. Garg needs to be willing to find a partner to get their potential portfolio commercialized. Market data shows that late entrants need to have a strong clinical development and commercial strategy in order to have any market advantage. Furthermore, Altimmune would need to quickly contest NasoVAX to be a standard of care, and be able to rapidly expand NasoVAX's label against competition. In addition, data shows that smaller biotech companies lack commercial experience and ability to scale should "seriously consider partnering with large pharma companies."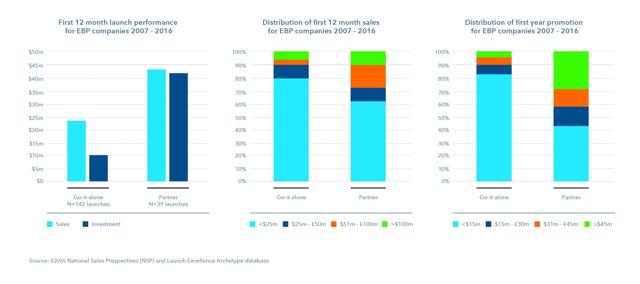 Figure 13: Going it Alone vs. Partnering (Source IQVIA)
Some interesting numbers to compare big pharma sales vs. small cap sales (Figure 13) shows the difference between the average first-year sales growth in large, medium, and emerging pharma.
Large Pharma = $114 million average first-year sales growth
Medium Pharma = $42 million average first-year sales growth
Emerging Pharma = $28 million average first-year sales growth
First-year promotional spending was:
Large Pharma =$53 million
Medium Pharma = $36 million
Emerging Pharma = $17 million
Looking at Figure 13, it obvious that having a big pharma partner has drastic influence on the sales in the first year. The average 12-month sales for biopharma companies that "go it alone" was less than $25 million, whereas the average 12-month sales for companies that chose to partner was about $44 million. Furthermore, the difference in promotional spending for partnered biopharma vs. "going it alone" was a $32 million. Overall, big pharma has the skill, know-how, and means to launch products successfully, whereas, smaller biopharma companies are not as effective when going it alone.
Considering these points, Garg has to be working on guiding the portfolio through the regulatory process, while already having someone else in place to get them to market. It would be very beneficial for Altimmune to find a partner as soon as possible in order to help fund upcoming clinical trials, assistance in regulatory approval, and develop plans for marketing the drug.
Garg potentially has a chance to redeem himself, will he do what is best for all parties? Or will he reuse his Neos playbook?
My ALT Valuation
I always struggle with deciding what the best method is to finding the valuation of development-stage biotech. However, the Sanofi acquisition of Protein Sciences Corporation PSC provided me with comparable valuation for Altimmune. PSC provided SNY with their recombinant quadrivalent influenza product Flublok. Sanofi paid an upfront payment of $650M, and up to $100M in milestones. Considering NasoVAX is a recombinant non-egg based vaccine, I think it fair to use this number as possible valuation for NasoVAX acquisition…which would be about $85 per share.
What if NasoVAX isn't acquired? I would have to use potential future sales to extract NasoVAX's value.
The WHO estimates the 2018 U.S. influenza market to be about $2.2B. That is up from $1.61B in 2014, with an expected $3B market in 2024. Let's assume NasoVAX is on the market and only able to capture a very low 5% of the 2024 market. That would be $150M in NasoVAX sales, based on the estimated 2024 influenza market size. That would equal to $17.12 of revenue per share in 2024. Using an industry average of 14% net profit margin, I would get a $2.39 EPS. Multiplying the EPS and industry average P/E of 20…I get a share price of $47.94, or with an addition of $420M to the market cap.
How do I value ALT right now? I like to an estimated peak sales multiple with a time discount. Unfortunately, I don't have an estimate from the company for NasoVAX; so I will only use the conservative $150M for NasoVAX from above. Using a 2x multiplier and 40% discount for time, I get a value of about $20.50 per share or a market cap of about $179.5M.
I am attempting to be a conservative as possible in valuations…But I am dumbfounded at the current market cap of $29M.

Source
Looking at the table above a value investor should be astonished at the current price/book. I don't think that is irrational to consider the stock to be undervalued. Obviously, the dilution has had a negative effect on the share price, but the company has gained about $32M in funds from it. Perhaps it is the low float and potential for further dilution that has kept many away from the stock. Nevertheless, I expect the market to eventually discover this gem, and I will set my price target for $20.50 by end of 2019.
Why didn't I include NasoShield?
I believe the potential government contracts could be a huge influx of revenue. In fact, Emergent BioSolutions (EBS) was awarded an almost $1B contract by the CDC, to supply approximately 29.4 million doses of BioThrax (Anthrax Vaccine Adsorbed) to the Strategic National Stockpile (SNS) through September 2021. As of now, BioThrax is the only FDA approved anthrax vaccine indicated for both pre-exposure prophylaxis, and post-exposure prophylaxis of anthrax disease.
In addition, BARDA awarded Emergent a contract valued at up to $1.6B for the development and procurement of Nuthrax. The contract also includes possibilities for the delivery of a supplementary 7.5 million to 50 million doses of Nuthrax to the SNS with a worth of up to $1.5B.
Obviously, obtaining $1B contracts from the government would a great achievement for Altimmune. However, these orders would only occur every few years due to the long shelf life of NasoShield and BioThrax. Still, a $1B contract every 4 years would be $250M per year. I would have to expect NasoShield would have a fighting chance of nabbing one of those government contracts, seeing that current trial data shows NasoShield having some key advantages over BioThrax.
Regrettably, I can't put NasoShield into my valuation. The anthrax market is almost entirely government contracts. Without these contracts, NasoShield is worth very little. It appears to be an all or nothing situation, so I will omit.
Upcoming Catalysts and Growth
Altimmune's funding is in place to sustain the company through 2019 and potentially into 2020. In addition, the company enjoys solid analyst support. That said, I would only slowly accumulate shares here. The stock has had some distress since the last offering, and the latest CEO announcement didn't resuscitate. Still, investors should take note of some the potential upcoming catalysts that may well get this low float to rise again. Some of these catalysts include:
NasoShield Phase 1 Two Dose Update
HepTcell Update
Any and all of these catalysts should be celebrated by investors, but it is the potency of these two catalysts that can facilitate a share price surge up, or plunge down. Moreover, both of these catalysts may well transpire before year end.
Is ALT a Buy?
In spite of the potential downside risk, I believe the current market cap, and potential upside brands this as a buy.
I would recommend long investors to slowly accumulate shares based on technical analysis until we receive some data. ALT is a low float stock, so timing your buys cannot be performed haphazardly. Consequently, developing the position over a lengthier period will help mitigate risk of buying at the wrong time.
Developing a Position
As with the majority of pre-revenue biotech companies, developing a long position needs to be systematic. After the recent reverse stock split and subsequent offerings, ALT traded down into the $4.00-4.50 range. Currently, the stock is still down in that range and has been showing support around the $3.00 mark since the beginning of November. Looking at the daily chart below (Figure 14), we can see ALT is at support levels on low volume, but below most moving averages. In addition, has broken away from some strong downtrends.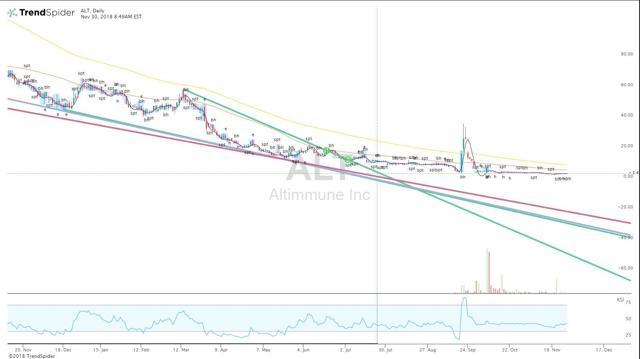 Figure 14: ALT Daily Chart (Source Trendspider)
Looking at the hourly chart, (Figure 15), we can see resistance lines between the $3.50 and $3.70. The share price broke the $3.70 support back in early November and has become a strong resistance line since. I foresee that area to be pivotal for a chance for a breakout.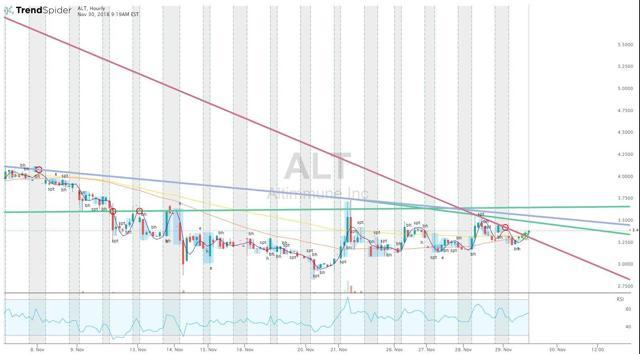 Figure 15: ALT Hourly (Source Trendspider)
Looking at Figure 16, investors should deliberate on this current range bound trend and expect the share price to follow till company news.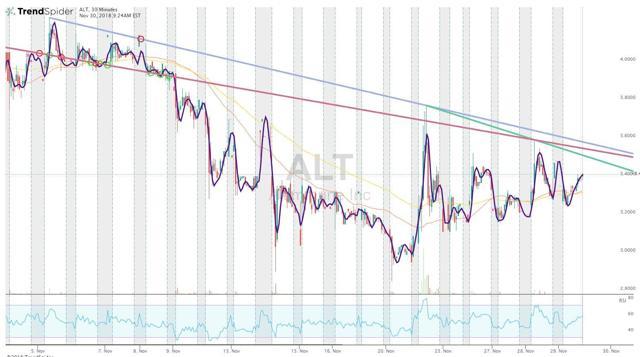 Figure 16: ALT 30 Min (Source Trendspider)
I suggest accumulating shares under these levels before a breakout. If a technical breakout occurs, traders will mostly pile on, and drive up the price. Initiating an entry for a long-term position during these times might turn you into a bag-holder for an extended period of time. Therefore, correctly timing your entry and your "adds" is critical.
Please note: ALT is a low-float stock. This makes it prone to parabolic moves and pump-and-dumps. I would suggest any long-term investors to be sensible during these events and contemplate selling portions of their position during those times. On the other hand, I would also recommend resisting the urge to buy unless the event is news driven.
Downside Risk
ALT does face some challenges ahead. Most of these challenges originate from study data and new management. Investors need to attentive while waiting for Q4 study results. I anticipate a neutral or weak result from the HepTcell program and a subsequent short attack on the share price. However, I believe investors should welcome a possible cancellation or shelving of the program until NasoVAX is further along into development. Still, expect the market to act on the news in a negative fashion.
Another potential downside is NasoShield results not demonstrating a significant advantage over BioThrax. If the results are equal with BioThrax I would anticipate significant investor fallout. Since BioThrax is the current government contract, I would expect the government to stay with EBS, unless Altimmune decides to drastically underbid. Since the U.S. government is the only notable buyer for anthrax vaccines, the need for NasoShield to be head and shoulders above the competition is vital.
NasoVAX studies need to demonstrate the ability to:
Work with a quadrivalent dosing - The market is 60% QIV
Safe and Effective in young and elderly populations. - Being able to a "one vax treats all" is pivotal to stick out in a crowded field of strong competitors.
If NasoVAX is not able to demonstrate ability to be a QIV and work in broad age ranges, I would expect a catastrophic share price meltdown, and investors should comprehend this is a possible event.
The current cash runaway is also of concern. Although ALT claims they have enough cash to last through 2019, investors should not feel at ease with the long road ahead. Vaccines require extensive studies and can be a money pit if they are delayed. I hope Garg is able to secure a partnership deal that involves an upfront payment to assist in the pivotal trials. If he cannot, it is likely the company will most likely need to do another offering. Clinical trials are quite expensive, and Altimmune will likely require approximately $20M-$25M to finish NasoVAX's Seasonal Flu Phase 3. Typically, vaccine phase 3 studies last about 3-4 years; if we throw in $8M a year for SG&A, Altimmune will require $44M-50M just to get NasoVAX out of clinical studies. Factoring fees and expenses, I estimate that would require additional offering(s) that add up to approximately 10M-11.5M shares @ $5.00 per share for the company to obtain that level of funding. That would more than double the current share count and significantly dilute current shareholders. Again, this is only for seasonal NasoVAX…progress in HepTcell, Oncosyn, or an addition of other products will only increase expenses over this period of time.
Other downside risk arises from the direction from the new CEO, and his unknown vision for the company. Altimmune cannot afford to experience the same events as Neos did. Garg needs to be upfront with his plans for the company, and his views on a potential partnership for NasoVAX. Without a U.S. commercial partner for NasoVAX, ALT will most likely continue to be an underperforming stock. Even with positive data, I anticipate most institutions and funds to stay clear. Again, recent history shows that emerging biopharmas should partner with a larger pharma to ensure a strong launch and continued sales.
I will point to Synergy Pharmaceuticals (SGYP) as strong example of a great product that was squandered by management who decided to "go it alone." Right now NasoVAX is outperforming Sanofi's Fluzone. This had sales of $1.7B worldwide in 2017 with an estimated $2.4B in 2024. Sanofi regularly accounts for 50% of the U.S. flu vaccine market. If NasoVAX continues to outperform Fluzone, Garg should have no problem finding a suitor, but will he act on it?
Investment Time Horizon
I am looking to develop a core position over the next few months in hopes that management discloses an intention to find a partner for NasoVAX. If not, I will liquidate my position upon a catalyst news release.
I do see ALT to be a long-term hold if management is able to close some deals and collaborations. I am very intrigued to see what other vaccines can be generated with the RespirVec platform. Studies have shown that other diseases can be vaccinated with a rAd nasal vaccine. Some of these include:
I would definitely consider a sock drawer approach to ALT if the RespirVec platform can support multiple vaccines.
Conclusion
Recent management changes have signaled that the company is in transition, and is preparing to bring the pipeline products closer to the market. Although I am not elated with recent pick for CEO, I hope he makes the right decisions to get the company's pipeline to market without extensive dilution.
After performing extensive research on the science of Altimmune's platforms and programs, I remain very bullish on the potential of the pipeline. The company is developing products that have shown to have multiple advantages over the current standard of care thus far. If these programs continue to impress, I anticipate an increased attention from the market and biotech analysts. Until then, I assume the stock will be used as a concourse for low float events.
Precisely forecasting the stock price in the near term is enigmatic. Considering this, I would like to stress caution that Altimmune is an extremely speculative stock. There is risk that investors lose all or a considerable amount their investment. Although the upside of Altimmune is great, it is a long way from being risk free investment.
This article was written by
Diagnosing the market to compound capital in the healthcare sector.
After years of working in the medical field, I have developed a passion for biotech and lifesaving therapies. Now, I am a full-time healthcare investor who is in search of the next breakthrough therapy, device, or pharmaceutical. My trade focus is around catalysts and potential acquisitions. In addition, I provide a marketplace service, Compounding Healthcare through Seeking Alpha.
Analyst's Disclosure: I/we have no positions in any stocks mentioned, but may initiate a long position in ALT over the next 72 hours. I wrote this article myself, and it expresses my own opinions. I am not receiving compensation for it (other than from Seeking Alpha). I have no business relationship with any company whose stock is mentioned in this article.
Seeking Alpha's Disclosure: Past performance is no guarantee of future results. No recommendation or advice is being given as to whether any investment is suitable for a particular investor. Any views or opinions expressed above may not reflect those of Seeking Alpha as a whole. Seeking Alpha is not a licensed securities dealer, broker or US investment adviser or investment bank. Our analysts are third party authors that include both professional investors and individual investors who may not be licensed or certified by any institute or regulatory body.