The U.S.-China Trade Truce: A Time-Out Or A Possible Armistice?
Dec. 06, 2018 9:57 AM ET
FXI, YINN, YANG, MCHI, GXC, FXP, PGJ, CN, TDF, CHN, CXSE, XPP, FCA, YAO, YXI, KGRN, FLCH, WCHN, SPY, QQQ, DIA, SH, IWM, TZA, SSO, TNA, VOO, SDS, IVV, SPXU, TQQQ, UPRO, PSQ, SPXL, UWM, RSP, SPXS, SQQQ, QID, DOG, QLD, DXD, UDOW, SDOW, VFINX, URTY, EPS, TWM, SCHX, VV, RWM, DDM, SRTY, VTWO, QQEW, QQQE, FEX, ILCB, SPLX, EEH, EQL, SFLA-OLD, QQXT, SPUU, IWL, FWDD, SYE, SMLL, SPXE, UDPIX, JHML, OTPIX, RYARX, SPXN, HUSV, RYRSX, SPDN, SPXT, SPXV
Summary
The trade truce between the United States and China must assessed in accordance to three different motivations that can be attributed to President Trump.
The trade war may cool down and the truce become a step to armistice rather than a short time-out.
Provided that the Chinese are prepared to offer something meaningful about piggybacking at low costs on external technological sources.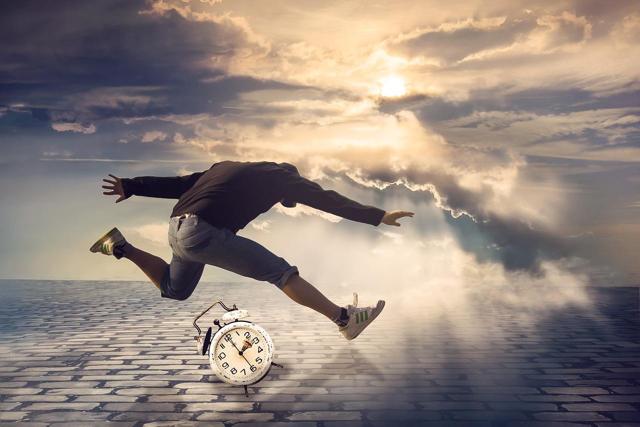 The trade truce between the United States and China, announced after the dinner of the presidents of the two countries in Buenos Aires on Saturday after the G20 meeting, must be assessed in accordance to three different motivations that can be attributed to President Trump as reasons for starting the war. Although special attention has been given to immediate implications of the truce for the global macroeconomic environment and its impact on financial markets, it is important to keep in sight what it will take to become either a short time-out or a step to armistice.
The US-China bilateral trade clash has been a crucial moment in the transition from multilateralism to bilateralism in US foreign relations since the arrival of President Trump to power. Full multilateralism faced great difficulties during the Doha round of trade negotiations, in which complex negotiation processes required unanimity for approval and were vulnerable to blockades set by a few countries. The Obama administration initiated its replacement by plurilateral negotiations, with support from the countries involved, as proposed in the Trans-Pacific Partnership and a possible later agreement with European countries. President Trump buried such an initiative and has argued there are advantages for his country to negotiate on a bilateral basis.
In this context, one may refer to the revision of NAFTA signed by the US and Mexican presidents and the Canadian Prime Minister on Friday, also in Buenos Aires, whose negotiation process was marked precisely by bilateral initiatives by President Trump. By the same token, the official communiqué of the G20 meeting referred to reform the WTO, which has not for some time now occupied a prominent role in negotiations: "We therefore support the necessary reform of the WTO to improve its functioning". One may assume that the reform may end up focusing on its trade dispute resolution mechanisms.
The second declared motivation for Mr. Trump's trade policy moves has been to shift production inwards from outside the US in some sectors, at the same time shrinking the country's trade deficit with the rest of the world. That has been clearly been the case with raising tariffs on steel and aluminum imports - including on NAFTA partners -, solar cells and others.
The likely result of the revision of NAFTA - USMCA or T-MEC - will be a partial transfer of Mexican participation in the automobile production chain to the US - and slightly to Canada - as well as the opening of the latter's dairy market. Along the same lines, according to a statement issued by the United States government after the Buenos Aires meeting, the suspension of the US tariff increases on US$ 200 billion of Chinese imports from 10% to 25%, scheduled for January 1st, had as a counterpart a supposed Chinese promise of increment of purchases of US agricultural, energy and manufacturing products.
To what extent can President Trump announce such results as evidence of success of his choice for bilateralism, including his style of combining tariff rises and subsequent agreements in exchange for concessions on the other side? After all, his campaign promised the return of manufacturing jobs to the US as a result from such a repositioning of the country's trade policy.
The immediate results in terms of exports and imports from the United States can give the impression of success. However, the country's privileged negotiating position in the bilateral sphere and the corresponding attainment of trade concessions do not guarantee the fulfillment of those promises.
Immediate domestic increases of production and employment in manufacturing activities and other beneficiaries of protection will occur with higher costs and local prices of corresponding goods. Even assuming that the loss of competitiveness in these sectors is offset by other measures, including the promises of purchases embedded in trade agreements, there are two reasons to question that success. First, the relative destruction of manufacturing jobs in recent American history is more a result of technological change than of imports from China or other countries. Furthermore, the country's current account deficits reflect a mismatch between domestic savings and investments. In this case, a success of protectionism in the reduction of external deficits would only occur in the hypothesis of increased savings in the country as a whole, due to a fall in purchasing power of those who depend on wages as a counterpart of the profitability of capital in protected sectors. That would not be quite the promise of Mr. Trump's campaign…
Apart from mercantilist bilateralism, there is a third motivation in the US-China trade war. The on-going re-balancing of the Chinese economy has implied an increasing presence in higher value-added stages in global value chains, for which its authorities have resorted to piggybacking at low costs on external technological sources. To this end, they have resorted to forced technology transfers on foreign investors interested in attending domestic markets, non-recognition of intellectual property, subsidies to state-owned companies, non-tariff barriers and the like.
To a large extent, forcing China to change such practices was a key motivation for the plurilateral agreements with its exclusion led by President Obama, as a way of imposing a regulatory adaptation as a requirement for the country's integration with signatory countries. In Trump's bilateral option, it is not surprising that the 90-day truce for the tariff increase granted in Buenos Aires is conditional on, according to the US government statement, achieving an agreement on "structural changes" in China in those areas.
Excluding as unrealistic the hypothesis of simplistic motivations such as "stopping the advance of China", the trade war may cool down – and the truce become a step to armistice rather than a short time-out - if the Chinese are prepared to offer something meaningful about it. A favorable Chinese cost-benefit calculation toward finding alternative forms of local technology support, allowing it to focus on its domestic challenges of re-balancing without the additional burden of trade confrontation, may well be a rational choice of the rulers of that country. Mr. Trump would take the chance to claim victory.
The unfolding on this third dimension of the trade war will determine the reach of the truce announced after dinner in Buenos Aires, i.e. whether it will evolve toward an armistice or rather become a short time-out. As for me, I confess to be unable to shun out from my thoughts the combination of Argentine sirloin, Malbec wine and goat ricotta cheese served at that dinner.
Otaviano Canuto, Principal at the Center for Macroeconomics and Development, is a former vice-president and executive director of the World Bank, executive director of the IMF and vice-president of the Inter-American Development Bank.
This article was written by
Otaviano Canuto, based in Washington, D.C area, is a senior fellow at the Policy Center for the New South, professor at George Washington University, principal of the Center for Macroeconomics and Development and a non-resident senior fellow at Brookings Institution. He is a former vice-president and a former executive director at the World Bank, a former executive director at the International Monetary Fund and a former vice-president at the Inter-American Development Bank. He is also a former deputy minister for international affairs at Brazil's Ministry of Finance and a former professor of economics at University of São Paulo and University of Campinas, Brazil.He has authored and co-edited 8 books and over 160 book chapters and academic articles, and is a frequent contributor to numerous blogs and periodicals.
Analyst's Disclosure: I/we have no positions in any stocks mentioned, and no plans to initiate any positions within the next 72 hours. I wrote this article myself, and it expresses my own opinions. I am not receiving compensation for it. I have no business relationship with any company whose stock is mentioned in this article.
Seeking Alpha's Disclosure: Past performance is no guarantee of future results. No recommendation or advice is being given as to whether any investment is suitable for a particular investor. Any views or opinions expressed above may not reflect those of Seeking Alpha as a whole. Seeking Alpha is not a licensed securities dealer, broker or US investment adviser or investment bank. Our analysts are third party authors that include both professional investors and individual investors who may not be licensed or certified by any institute or regulatory body.