Raia Drogasil (OTCPK:RADLY, OTC:RAIAF, OTC:RAIDF) is the largest operator of pharmaceuticals in Brazil. The company has been growing by opening new stores. The aging Brazilian population and the fact that Raia has so much room to grow could portend good things for the stock.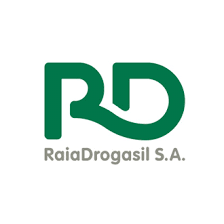 The stock trades for 64.31 real, there are 330.39 million shares, and the market cap is 21.247 billion real ($5.5 billion). It takes 3.86 real to buy one dollar. Earnings per share, according to the Financial Times, are 1.57 real. The stock trades at a price to earnings ratio of 41. The forward dividend is 0.63 real, and the dividend yield is 1%.
Sales grew from 7.351 billion real ($1.9 billion) in 2014 to 11.25 billion real ($2.9 billion) in 2016 to 13.2 billion ($3.42 billion) in 2017. Earnings grew from 221.4 million real ($57.4 million) in 2014 to 512.7 million real ($132.8 million) last year. The company has been spending down most of its cash flow from operations into capital expenditures, so free cash flow has been close to nothing. Raia produced 628.8 million real ($171 million) last year and spent more than that on capex. Operating margins were 5.44%, and return on equity was 16.04%. EBITDA margins were 8.2% last year. It appears that Brazilian pharmacies are not as profitable as their U.S. counterparts.
The balance sheet is solid. It shows 274 million real ($71 million) in cash and 1.27 billion ($329 million) in receivables. The liability side shows 1.863 billion real ($482 million) in accounts payable and 903 million real ($234 million) in debt.
Raia Drogasil operates under these two names (separately) and also RD and Farmasil only in Brazil. It has 1,768 locations. Revenues and locations have been growing lockstep for years. I don't see a negative year for revenues or store openings going back to 2002. The Pires family owns 12.3% of shares and the Pipponzi family 10.6%.
Looking at a map of where Drogasil has locations, there is plenty of room to grow. As an example, there are only 127 stores in the state of Rio de Janeiro. This state not only includes a city of 6.32 million, but also a very large area that includes many other cities. Brazil has a total population of 208.8 million, about 2/3 of the U.S. The elderly population will grow from 16 million to 30 million over the next 15 years in Brazil. This should portend good things for Raia.
I've been at these stores in Brazil. They are tiny by U.S. standards - only about 500 square feet. Nothing like CVS (CVS) or Walgreens (WBA). My guess as to why profit margins are low by U.S. standards is that drug prices are so much lower in Brazil than the U.S. Management plans on opening another 240 stores in FY 2019.
The stock came across my radar when I looked at a shareholder presentation from Mirae Asset Global, a firm that specializes in emerging markets. Mirae likes Raia because of Brazil's aging demographics and because the drug store market is very fragmented, meaning that Raia can grow through M&A. The "R" in Portuguese is pronounced the same as "H" in English. Raia means "streak" in Portuguese. As far as I can see, this is the first article on the company on Seeking Alpha.
An October article from Bloomberg speculates that Amazon (AMZN) (the online retailer not the Brazilian state with the jungle) will enter Brazil's pharmaceutical business. The article noted that if this occurs, Raia will get much more competition. I suppose you should always be leery of Amazon but these locations are so small and so local. In a big city like Sao Paulo, you walk by these stores all day long. Why order online when you can run in and get what you need? There doesn't seem to be much mark-up in drugs in Brazil, so what advantage does Amazon have?
Shares were over 90 real earlier this year, fell to the 60s in May, rose to the 80s, and are back in the 60s. 4 ½ years ago, the stock was in the teens. It has performed well - a true growth stock.
So is the stock a buy? If Raia stopped building new stores and pocketed the cash flow from operations, the free cash flow yield would be 11.4%. That's impressive. Based on a price to last year's sales basis, the stock trades at 42% of sales. I like that. The price to earnings ratio and dividend yield are not cheap, but then again, it's a high-growth stock. I like Raia. I've been to its stores, the Brazilian population is aging, and it's growing gangbusters. I'm going to watch it.