The future of oil prices continues to look uncertain but what's clear is Chevron (CVX)'s ability to withstand weak oil prices. The company owns low-cost oil and gas producing properties and has a vast portfolio of downstream assets - refineries and petrochemical plants - that can give it crucial support if oil prices stay weak for an extended period. It also has a fortress balance sheet which further bolsters its ability to face a tough oil price environment. I believe Chevron is the kind of high-quality oil stock which investors should look to buy on weakness.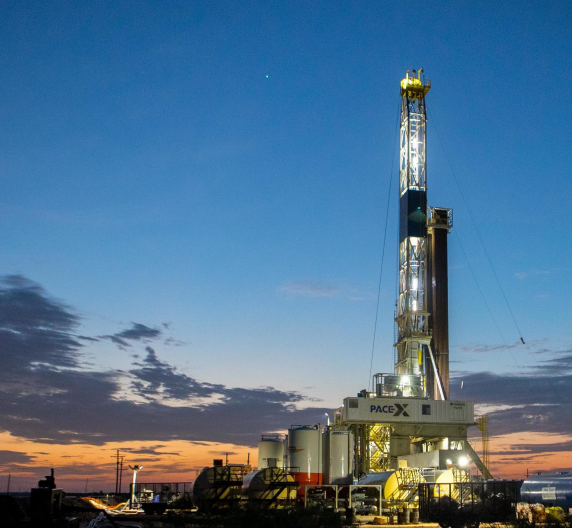 Image: Chevron Corporation Investor Presentation, November 2018.
The price of the US benchmark WTI crude has tumbled by 30% since early October to $53 a barrel at the time of this writing amid mounting fears of oversupply. OPEC's kingpin Saudi Arabia and its key ally Russia have agreed to extend their oil pact into 2019. This could pave the way for an announcement of production cuts when OPEC meets this week. If the cartel announces production cuts and gives a clear future guidance, then that might push prices higher.
However, OPEC is also facing pressure from the US President Donald Trump who wants oil prices to go lower. OPEC's technocrats, on the other hand, have recommended cutting production by 1 million to 1.4 million barrels per day in order to re-balance the oil market. But I think OPEC may make an ambiguous announcement regarding production cuts, given its de facto leader needs continued support from President Trump as the kingdom deals with the fallout of the journalist Jamal Khashoggi's murder. An underwhelming statement from OPEC following its latest meeting may not be enough to push oil prices higher. This, combined with the growing levels of crude oil stocks piles in the US and the country's softening of stance on Iranian oil exports, could keep oil prices low.
Oil's drop has pushed a number of energy stocks lower. The industry's benchmark fund SPDR Energy Select Sector ETF (XLE) has fallen 14.5% since the start of October. The weakness may prompt energy investors to buy oil and gas producers. But this isn't an outright opportunity for aggressive buying. Rather, investors should pick and choose high-quality names such as Chevron.
Chevron is an industry titan. It is the second-largest US-based oil producer which pumps almost 3 million boe per day from its oil and gas properties located all over the world. It not only has a diverse and low- cost asset base that can withstand weak oil prices but also a large refining business that acts as a natural hedge during the downturn.
Chevron owns more than 69 billion barrels of oil equivalent resources, which are mainly shale oil, conventional oil, deepwater, and LNG assets. The shale and tight oil and gas resources alone represent a quarter of the company's un-risked reserves. The company's shale oil producing properties in the Permian Basin, located in West Texas and New Mexico, are one of its key assets. The Permian Basin is the lowest cost and most prolific shale oil-producing region in the world and Chevron is one of the biggest operators here. The company pumped 338,000 boe per day from the Permian Basin in the previous quarter of primarily low-cost barrels that can generate decent returns in a weak oil price environment.
Chevron's projects in offshore Australia – Gorgon and Wheatstone – are its flagship LNG development which allows it to tap into the strong Asian LNG demand. Together, Gorgon and Wheatstone produced 379,000 boe per day in the third quarter (net to Chevron). It also has interest in a number of low-cost conventional oil assets, such as the Tengiz field in Kazakhstan, which is the world's deepest producing super giant oil field. The company has been producing more than 290,000 bpd of liquids (mostly crude oil) from Tengiz. Additionally, Chevron is a major player in the deepwater US Gulf of Mexico with projects such as Jack/ St Malo and the recently started Big Foot.
More importantly, Chevron has a massive downstream business which includes refineries and petrochemical plants. The company's largest wholly owned downstream asset is its 340,000 barrels per day refinery located in Pascagoula, Mississippi. Overall, Chevron has more than 1.6 million barrels per day of refining capacity in the US and international markets.
In addition to this, Chevron has built a portfolio of petrochemical businesses. It owns 50% of Chevron Phillips Chemical Company (CPChem) which is one of the world's largest petrochemical firms that produces ethylene, propylene, polyethylene, and polypropylene as well as aromatics, specialty chemicals, and mining chemicals. CPChem owns or has interest in 30 manufacturing facilities around the world and sells its products in almost every country. It has also recently developed the U.S. Gulf Coast Petrochemicals Project by spending $6 billion. The petrochemicals project includes a 1.5 million metric tons ethane cracker and two polyethylene units with a combined annual capacity of one million metric tons. Chevron also owns 50% of GS Caltex which produces aromatics and polypropylene.
Chevron has been further improving its downstream businesses. For instance, the company has been modernizing its 257,000 bpd refinery in Richmond, California by upgrading the refinery's processing equipment. It is also installing a new hydrogen plant at Richmond. Chevron expects to complete work in 2018 and begin full operations from next year. At its Salt Lake City, Utah, refinery, the company is working on the alkylation retrofit project which will complete in 2020. CPChem has recently expanded its footprint with the above-mentioned USGC petrochemical project and, in the recent conference call, Chevron said that the JV is evaluating additional opportunities at the Gulf Coast.
These downstream businesses typically perform well in a weak oil price environment since the dip in prices reduces their raw material costs. We've seen this during the latest downturn when the company posted more than 75% increase in downstream profits as oil prices crashed by almost 50% in 2015. If oil prices remain weak, then Chevron's upstream earnings will come under pressure but the negative impact will get partly offset by the downstream businesses.
Chevron's diverse portfolio of the above-mentioned upstream and downstream assets have made it a low-cost operator that can generate strong levels of cash flows even in a weak oil price environment. Chevron estimates that its breakeven oil price is $50 a barrel (Brent). At this oil price level, the company estimated that it can generate enough cash flows to fully fund its operations, without getting any support from asset sales. At the current oil price environment of $60 a barrel, the company can generate excess cash flows.
Chevron, however, may face a cash flow shortfall if oil prices drop to less than $50 a barrel. However, the company also has one of the strongest balance sheets in the industry with a net debt ratio of just 14.7% - one of the lowest among all US energy companies. The fact that Chevron is the only energy company besides Exxon Mobil (XOM) with an AA credit rating is also a testament to its rock solid financial health. If Chevron faces a cash flow deficit due to persistent weakness in oil prices, then it can raise new debt to bridge the funding gap. The company's balance sheet can easily absorb additional debt.
However, if oil prices climb back to $70 a barrel or higher, then Chevron will post strong earnings growth. The company's production profile is more liquids-linked than its peers. Moreover, it is also targeting 4-7% increase in production on an adjusted basis (after excluding the impact of asset sales), driven by higher volumes from the two Australian LNG projects, the Permian Basin, and offshore projects. The improvement in prices, combined with production growth, can fuel strong earnings and cash flow growth.
Takeaway
Shares of Chevron have fallen by 5.8% since early October on the back of weakness in oil prices. However, Chevron has easily outperformed the broader energy industry which has fallen by 14.5% in the same period, as measured by SPDR Energy Select Sector ETF. But the company is well positioned to withstand weak oil prices and make a windfall if prices improve. The company also offers a dividend yield of 3.8%, which is backed by a low breakeven price and a solid balance sheet. I believe investors should consider using the recent dip as a buying opportunity.
Note from author: Thank you for reading. Please share your comments below. If you like this article, then please follow me by clicking " Follow" at the top of this page.
Disclosure: I/we have no positions in any stocks mentioned, and no plans to initiate any positions within the next 72 hours.
I wrote this article myself, and it expresses my own opinions. I am not receiving compensation for it (other than from Seeking Alpha). I have no business relationship with any company whose stock is mentioned in this article.
Additional disclosure: I own shares of funds that may hold a long position in Chevron and Exxon Mobil.