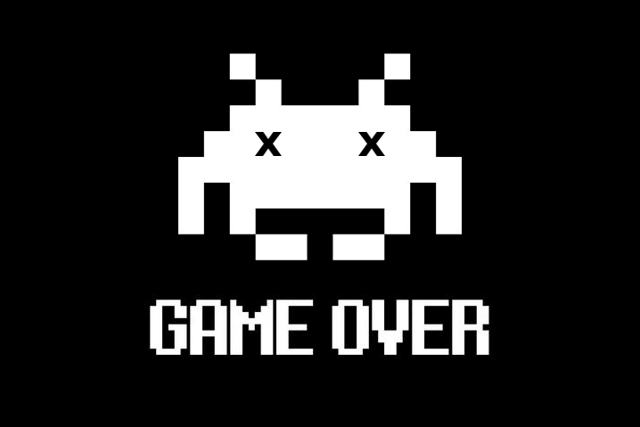 Source: Steam Community
Almost a year ago, I was optimistic about Zynga (ZNGA). At the time, competitors like Activision (ATVI) or Take-Two (NASDAQ:TTWO) were severely overpriced, and Zynga appeared to be an excellent alternative to include some gaming exposure on the portfolio.
I thought Zynga could take advantage of its recent turn to profitability and focus on reducing costs and grow organically. Zynga has not been able to do so.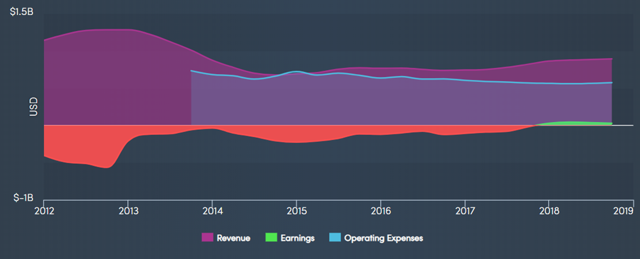 Source: Simply Wall.st
While there is some growth in revenue, it is not enough to sustain the valuation, and now there are better gaming options for the portfolio.
Other Options
Two other gaming options have much better value propositions. Activision Blizzard and Take-Two.
Take-Two finally released Red Dead Redemption 2 and numbers seem to be favorable. In a previous article, I describe the impressive roll-out of games that Take-Two has planned.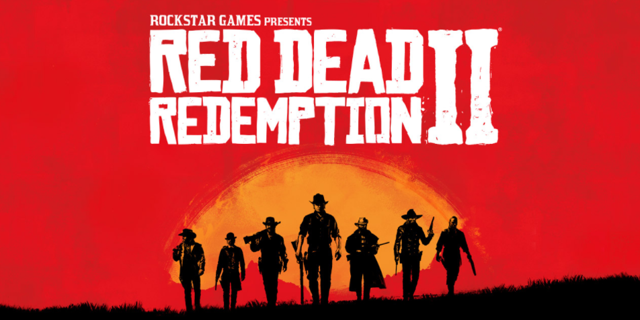 Source: Rockstar Games
BofA recently reiterated 51% of upside for Take-Two and the price is quite similar than a few months ago when the launch of Red Dead Redemption 2 was still uncertain, and the quality of the game was unknown. Now the game has launched, and reviews have been spectacular.
On the other side, Activision Blizzard has taken a big blow from Fortnite, but the financials are still solid, and its main franchises have a solid following.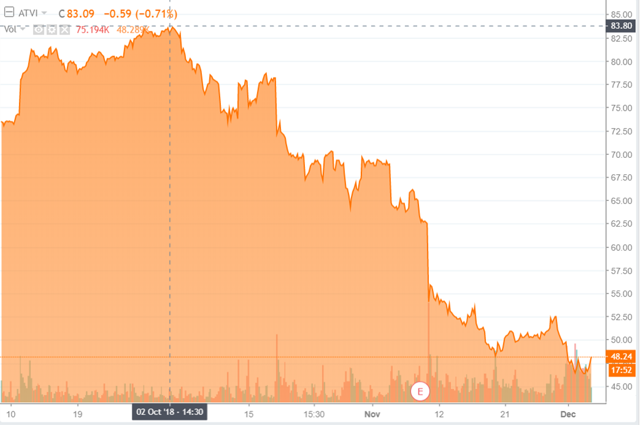 Source: Seeking Alpha
Price was slashed almost in half, but the long-term growth story is still relatively the same. Esports are growing fast, and ATVI has many of the most popular and essential franchises that hold Esports growth. Fortnite might have given investors an excellent opportunity to acquire a trusted game company at bargain prices. Activision also has exposure to casual gaming with the King Digital segment, which will compete directly against Zynga.
Valuation
The previous valuation considered Zynga's assets to be worth $1 of the stock price ($0.85 of cash per share plus $0.15 for the value of their headquarter). The rest of the valuation was sustained with the earnings growth.
Cash per share shrank to $0.50 per share and the growth has not been aligned with expectations.

Source: TD Ameritrade
I like to use Peter Lynch's ratio when valuing a stock. This method uses the ratio between the expected earnings growth and the P/E of the stock to determine its fair value. A stock that has a 1:1 ratio is reasonably priced. The higher the number, the more underpriced the stock is.
Taking the current EPS of $0.16 and estimated growth for next year of 4%, it gives us a valuation of $0.64, plus the $0.65 of Zynga's assets puts the fair value of Zynga at $1.29.
The market has been surprisingly forgiving with Zynga's price, which is why it is an excellent opportunity to leave the position without losses or small ones.

Source: Simply Wall.st
Simply Wall.st's valuation is a little less forgiving, and it does not adequately take into account the negative Q4 guidance.
Future game launches might prove to be successful and revitalize earnings for 2019 or 2020, but until then, it is hard to justify Zynga's price.
Guidance and Future
Last quarter guidance was disappointing. Hopefully, it does not reflect that 2019 will be again a year with negative earnings but eliminates most of the growth Zynga had managed.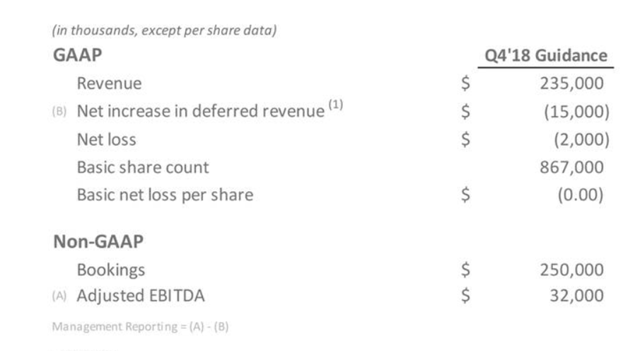 Source: Zynga Q3 slides
The Star Wars deal, and other important brands' game development investments, will likely impact the bottom line. In the long run, it will likely be a good investment, but success is not guaranteed.
When you think about the kind of the licenses we're dealing with here, you're talking about Star Wars, Harry Potter, Game of Thrones and even Willy Wonka and some of the other IP we have in the portfolio, those are mass market brands. So from that perspective, you get a step up in terms of brand awareness and accessibility to very large audiences.
Gerard Griffin - Zynga, Inc. Q3 earnings call
Game of Thrones already has a mobile game, and while it is promising that Disney (DIS) and AT&T (T) have entrusted Zynga with their IP, it is still uncertain that the IP will translate in meaningful user involvement in the casual games in which Zynga specializes.
Conclusions
Buying Zynga last year was the right decision that had an unfavorable outcome. Zynga had a high likelihood of success with very little downside. Unfortunately, Murphy's Law prevailed, and the less likely scenario materialized.
Maintaining a position in Zynga is a bad call. There is room for huge downside and upside is still similar, although less likely.
It is impossible to pick only good stocks, and eventually, things will not go as planned. It is better to have little to no losses than holding onto a sinking ship in the hope that it can make an unlikely comeback.
If there is anything in this article you agree or disagree with or would like me to expand further; I would sincerely appreciate you leaving a comment. I will address it as soon as possible. If you like this article, subscribe!