Nothing can dim the light that shines from within - Maya Angelou
Introduction
Genfit (OTCPK:GNFTF) and GenKyoTex (GKTX.PA) are both French clinical-stage biopharmaceutical companies with unique and different therapeutic approaches to primary biliary cholangitis (PBC). I previously affirmed the potential clinical promise of these drug candidates as second-line therapies in PBC. Both recently provided clinical data to demonstrate the therapeutic merit of their respective drug candidates, which is the focus of this article.
My Insights On Genfit
Genfit, a small market cap ($705M) biopharma, focuses on the early diagnosis and preventive treatment of cardiometabolic disorders of high unmet medical needs. Elafibranor, the lead investigative drug candidate, is in Phase 3 clinical trial for NASH and in Phase 2 clinical trials for pediatric NASH as well as PBC.
Elafibranor is a new generation dual PPAR-α/d agonist that lack PPAR-γ responses and is devoid of serious adverse events typically associated with some first generation PPAR agonists. Elafibranor positively regulates bile acid, glucose, and lipid homeostasis where an imbalance can lead to cholestasis, metabolic syndrome, and possibly NASH.
In a recent article on Genfit and PBC, I hypothesized Genfit's clinical rationale was that elafibranor should suppress cholestatic-mediated liver injury by positively regulating bile homeostasis to inhibit alkaline phosphatase (AP) levels in patients diagnosed with PBC. My premise was that the PPAR-d agonist, seladelpar, and pan PPAR (PPAR-α,d,γ) agonist, bezafibrates, have both shown clinical promise in alleviating cholestasis.
The recent Phase 2 PBC data readout confirmed my hypothesis. Specifically, elafibranor successfully achieved its primary clinical endpoint of significant reductions in AP levels at both doses of 80 mg (52%) and 120 mg (44%) when compared to placebo at 12 weeks treatment. Furthermore, the composite responder rates for the regulatory endpoint (i.e. AP<1.67 ULN), or a ≥ 15% decrease in AP from baseline and total bilirubin at 12 weeks were 67% (80 mg) and 79% (120 mg) responders versus 6.7% for placebo (P≤0.001).
AP is an established key biomarker for PBC since elevated AP is associated with cholestasis, ongoing bile duct destruction, and disease progression. Conversely, a lower AP level is recognized as a surrogate for reduced bile duct damage and longer transplant-free survival.
Cholestasis is caused by slowing of bile flow leading to bile duct blockage. The improvement or significant reduction in AP levels at both doses confirmed the anti-cholestatic benefits of elafibranor. Therapeutically, it means that elafibranor induces increased bile flow (i.e. a choleretic effect) to increase bile acid elimination. Mechanistically, reduction of bile acid can be achieved via inhibiting/downregulating CYP7A1, the rate-limiting enzyme in bile acids synthesis. The high response rates to both doses of elafibranor attest to the safety, tolerability, and efficacy of the drug and its mechanism.
Talking about safety, some folks may wonder why some companies use placebo in their Phase 2 exploratory trials and others don't. For the sake of clarity, I restate that all PBC drug candidates currently in development are as second-line therapy for patients who cannot tolerate or respond to ursodeoxycholic acid (UDCA), the current standard of care. Placebo was used as a safety measure to help the biopharma and its clinical investigators understand the effectiveness of its drug candidate and also help them check for potential side effects. Elafibranor was associated with transient increases in creatinine in the NASH Phase 2b. This study reported no adverse events.
Genfit also noted that patients showed improvement in other PBC markers such as gamma-glutamyl transferase and metabolic markers such as total cholesterol, low-density lipoprotein-C, and triglycerides in both treatment groups. This is not entirely surprising but a confirmation of its anti-inflammatory effects as well as its metabolic modulatory function in positively regulating glucose and lipid homeostasis.
What does it really mean when Genfit says improvement in pruritus after elafibranor therapy was observed? To me, it signifies that no worsening of pruritus was observed (unlike ocaliva) but an insignificant trend toward increase was seen and a longer time-frame (post-12 weeks) is needed to confirm the possible anti-pruritogenic responses just like I anticipated. Seladelpar by CymaBay (NASDAQ:CBAY) document anti-pruritogenic responses (50%) at week 26.
Of course, elafibranor will be an improvement over the current second-line PBC therapy, ocaliva. We are all aware that seladelpar currently in Phase 3 for PBC will be next FDA-approved improved second-line PBC therapeutics as long as the clinical outcome achieves the desired results. Genfit will not be advancing elafibranor anytime soon for the following reasons: (i) It is focusing on its NASH franchise which is key to its financial survival and (ii) recruitment of PBC patients for clinical trials is tedious, associated with long delays due to few accessible patients with acceptable exclusion and inclusion criteria.
All clinical trials are associated with risks including trials delay, negative clinical outcome. However, Genfit's long-term valuation will be determined mainly by the clinical outcome of elafibranor, its lead drug candidate, in Phase 3 NASH trial rather than PBC. It will be adversely impacted by a negative clinical outcome in NASH. This is because elafibranor is considered a viable anti-NASH drug candidate and one of the front-runners.
Market Assessment and Risks
Genfit has multiple shots on goal with elafibranor currently in Phase 3 development for NASH and Phase 2 clinical trials for PBC and pediatric NASH. Elafibranor was granted fast track designations by FDA for NASH, a huge addressable market of over $35B. It is my opinion that Genfit will continue to be a value yielding stock for short- and long-term investors in upcoming months/years with Phase 3 NASH topline data 72 weeks interim readout due late Q4/2019.
Current price represents a good buying opportunity. Cash, cash equivalents, and marketable securities at the end of Q3/2018 totaled $250M (presented in US$ after conversion from euro€). Genfit had a cash burn of ~$27M in Q3/2018 relative to Q2/2018. Reported revenues of $77,000 (presented in US$ after conversion from euro€).
My Insights on GenKyoTex
GenKyoTex is a small cap ($141M; presented in US$ after conversion from euro€) clinical stage biopharma that is establishing a name for itself in fibrotic diseases with the development of innovative therapeutics, NOX inhibitors. A NOX inhibitor is designed to block NOX enzymatic activity that produces oxygen radicals/ROS which are well-known activators of inflammatory signaling pathways in many disease states.
NOX enzymes are the main source of ROS that controls protein oxidation. They have wide-ranging physiological functions associated with the development and progression of inflammation and fibrosis, respectively (Fig. 1). NOX4 is expressed in both hepatocytes and activated stellate cells.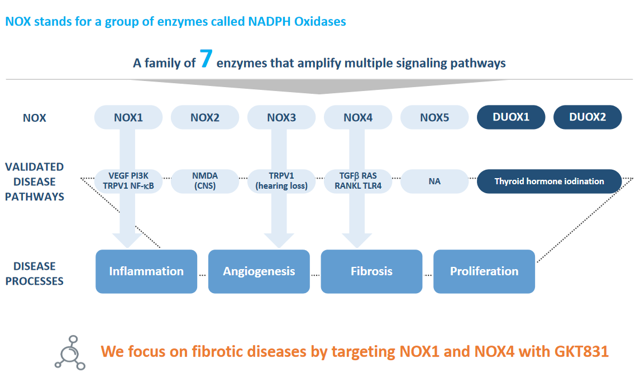 Fig. 1: Diverse effects of NOX enzymes (GenKyoTex)
Why develop GKT831? Before I answer the question, I will outline the progression cascade of PBC. Typically, early PBC (biliary inflammation, cholestasis) progresses to moderate PBC (mild ductopenia, biliary fibrosis), and severe/advanced PBC (severe ductopenia, cirrhosis liver failure) and hepatocellular carcinoma leading to hepatic failure and death. Pre-clinical studies, as well as the FDA black box warning on ocaliva, tell us that current PBC therapeutics, UDCA, and ocaliva are not effective at treating patients with mild and advanced PBC. Notably, the Phase 3 seladelpar PBC trial will involve patients with mild and moderate PBC unlike the Phase 2b trial that involved on mild/early PBC (Q2 corporate presentation).
Given the therapeutic gap in moderate and advanced PBC, GenKyoTex hypothesized that GKT831 exerts direct anti-fibrotic effects on myofibroblasts in a broad PBC patient population comprising mild, moderate, and advanced PBC to regress inflammation and fibrosis that prevents development of cirrhosis. This hypothesis was initially tested in pre-clinical cholestatic liver fibrosis, a murine mimic of advanced PBC. GKT831 via ROS inhibition, markedly improved disease activity as shown by reduced hepatic inflammation, improved liver fibrosis, as well as decreased hepatocyte apoptosis.
The recent interim Phase 2 PBC data readout is a validation of the therapeutic potential of GKT831 in advanced PBC as I affirmed in a previous article. GenKyoTex reported that GKT831 induced anti-inflammatory and anti-cholestatic benefits as early as 2 weeks post GKT831 therapy. GenKyoTex in their press release:
GKT831 achieved even greater GGT reductions (29%, P<0.01 vs placebo) in patients with higher baseline GGT (≥ 2.5 ULN, n=68), suggesting that it may also benefit patients with more advanced disease, the patient population with the highest medical need and limited therapeutic options.

In addition, the progressive reductions from baseline to week 2 and to week 6 suggest that further improvements can be achieved with continued treatment. Specifically, the 400mg twice daily dose (NYSE:BID) achieved a 15% reduction in GGT at week 2 and a 23% reduction at week 6. AP reductions were 12% at week 2 and 17% at week 6.

The interim analysis was conducted in 92 patients after 6 weeks of treatment. Final study results after 24 weeks of treatment in 111 PBC patients are expected in Q2/2019. The final results will also include additional endpoints assessing quality of life (fatigue and pruritus), fibrosis and cholestasis.
In summary, GKT831 significantly suppresses inflammation (23%; P<0.01) and cholestatic injury (17%; P<0.001) as early as 6 weeks post GKT831. The early therapeutic benefits documented with GKT831 is very encouraging and reveals a significant clinical differentiation from other PBC therapeutics in development.
Market Assessment and Risks
Cash and cash equivalents amounted to $12.8M (presented in US$ after conversion from euro€) on Q3/2018. GenKyoTex expects this cash position to support currently planned operations until the end of Q3/2019. In Q2/2018, GenKyoTex had a cash burn of $2M (presented in US$ after conversion from euro€). GenKyoTex is entitled to $174M (presented in US$ after conversion from euro€) in upfront payment, development, and commercial milestones before royalties from its license agreement with the Serum Institute for Vaxiclase. Vaxiclase is an immunotherapies technology platform against multiple infectious diseases or cancers.
Epilogue
After climbing a great hill, one only finds that there are many more hills to climb - Nelson Mandela
Clinical development of new therapeutics for PBC remained dormant for almost 20 years until the approval of ocaliva in 2016. These are fascinating times for PBC research and clinical development with several drug candidates currently in clinical trial.
What makes GKT831 a winner in my book is the novel mechanism of action and its early therapeutic relief. The detrimental effects of ROS in chronic disease states are well established. The interim data from GKT831 readout in PBC confirms the debilitating effects of ROS in PBC pathology.
The data from elafibranor's effect in PBC substantiates the emerging clinical benefits of new generation PPAR agonists in chronic liver diseases.
As always, my articles are meant to facilitate your understanding. Readers are expected to form their own trading plan, do their own research and take responsibility for their own actions. Investing in common stock can result in partial or total loss of capital. Please implement due diligence and invest wisely. If you have enjoyed reading this and other articles, please 'like' and 'follow'.
Disclosure: I am/we are long GNFTF. I wrote this article myself, and it expresses my own opinions. I am not receiving compensation for it (other than from Seeking Alpha). I have no business relationship with any company whose stock is mentioned in this article.