The 180-day lockup period for Avalara Inc. (NYSE:AVLR) ends on December 12, 2018. When this period ends, company's pre-IPO shareholders may opt to sell large blocks of currently-restricted shares for the first time. More than 57 million shares are subject to trading restrictions, while 64 million shares are currently trading pursuant to the IPO. Any significant sales of restricted stock could flood the secondary market when the lockup period expires and cause a sharp, short-term downturn in AVLR share price.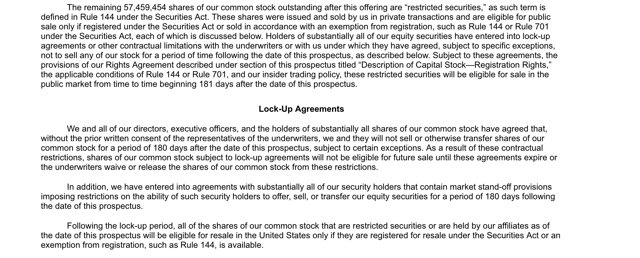 Trading in Avalara has been mixed during this six-month period, and AVLR currently has a 25% return from IPO. The stock was priced at $24 and closed on its first day of trading at $44.94, for an increase of 87.5%. The shares climbed to a high of $53.37 on June 29 but then began a long decline reaching $29.64 on November 20. Currently, the stock trades between $30 and $31.
Business Overview: Provider of Tax Compliance Solutions
Avalara offers cloud-based solutions for transaction tax compliance. Its product portfolio includes a suite of compliance software that allows organizations to manage the complex transaction tax compliance. Their software keeps detailed records of transactions and taxes, process transactions in real time, decrease audit exposure, reduce errors, and track total costs related to tax compliance.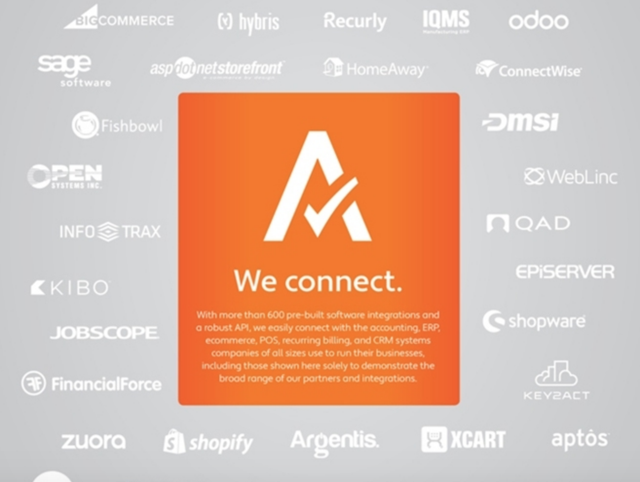 The company markets AvaTax, which is a software solution for calculating sales tax in the U.S. It also offers Avalara Returns for completing tax returns as well as filing those returns; Avalara Compliance Document Management solutions, which creates, verifies, and manages reseller and sales tax exemption certificates; and Matrix Master, which is a database for retail operations to determine product taxability.
In addition, Avalara offers the Avalara CloudConnect, which is a hardware device, professional services such as voluntary compliance initiatives, nexus studies and analysis, specialized tax research, and tax registrations. Its VAT Expert solution is a web-based product that verifies the validity of supplier and client VAT numbers. Avalara also offers tax compliance solutions in Brazil.
In 2017, Avalara processed 16 million tax determinations on average per day, and its solutions cover thousands of national, state, regional, and local taxing authorities.
Avalara's clients include Reebok, The New York Times, Groupon, Porsche, Prada, Stripe, Oracle, SAP, WooCommerce, Salesforce, Magento, and QuickBooks.
The company was previously called Advantage Solutions. It changed its name to Avalara in 2005. The company, incorporated in 1999, has approximately 1,500 employees and keeps its headquarters in Seattle, Washington.
Business overview was sourced from the company's S-1/A and website.
Financial Highlights
Avalara reported the following highlights for the end of the third quarter for fiscal 2018 ended September 30, 2018:
Total revenue was $69.5 million, an increase of 26% over $55.3 million in the third quarter of 2017. Subscription and returns revenue reached $64.2 million, an increase of 24% over $51.7 million last year. Professional services and other revenue reached $5.3 million, an increase of 47% over $3.6 million last year.
GAAP gross profit was $49.3 million for a 71% gross margin, down slightly from a 73% gross margin in the third quarter of 2017.
GAAP operating loss was $24.7 million, versus a GAAP operating loss of $11.8 million last year.
GAAP net loss was $24.1 million, versus a GAAP net loss of $10.3 million last year.
Financial highlights were sourced from the company's website.
Management Team
Co-founder and CEO Scott McFarlane has extensive experience in the software technology industry. Prior to Avalara, Mr. McFarlane served at CheckPoint Software Technologies, MetaInfo, Community Sector Systems, and AIRCOA. Mr. McFarlane graduated from Claremont McKenna College in southern California with a degree in Economics.
CFO and Treasurer William Ingram has been with Avalara since December 2015. His previous experience comes from senior financial positions at Khan Academy, Leap Wireless, AudioCodes, and Nuera Communications. Mr. Ingram holds a B.A. in economics from Stanford University and an M.B.A. from Harvard Business School.
Management biographical information was sourced from the company's website.
Competition: ONESOURCE Indirect Tax, Vertex, and Sovos
Avalara faces competition from three key areas: DIY methods such as tax tables and transaction-specific research; outsourced compliance services offered by consulting and accounting firms; and tax compliance software offered by other vendors including ONESOURCE Indirect Tax, CCH Incorporated, Vertex, and Sovos.
Early Market Performance
The underwriters for Avalara priced its IPO at $24 above its expected price range of $21 to $23 per share. The stock has had a mixed performance. It reached a high of $53.37 on June 29, but it currently trades between $30 to $31.
Conclusion
When the 180-day IPO lockup period for AVLR expires on December 12th, pre-IPO shareholders and company insiders will be able to sell more than 57 million currently restricted shares in the secondary market for the first time. This group of pre-IPO shareholders and company insiders includes six individuals and three corporate entities with significant stakes.

(Source: S-1/A)
Significant sales of these restricted securities would likely push AVLR sharply lower in the short-term when the lockup expires. Aggressive, risk-tolerant investors should take advantage of this trading opportunity by shorting shares of AVLR ahead of the lockup expiration on December 12th. Interested investors should cover short positions late in the trading session on December 12th or during the trading session on December 13th.