Amongst a general consensus of negativity surrounding recent market sentiment, where almost every 'quality' stock has been hammered - some significantly - there is at these times, a rare opportunity where value investors look to pick up good businesses which offer significant value.
One such company which I follow closely is Target (TGT). Many investors who have not delved into the intricacies of how this company has operated, including its determination to 'adapt' to changing market conditions, will have probably overlooked the opportunity, especially with the overarching cautious sentiment over big-box retailers.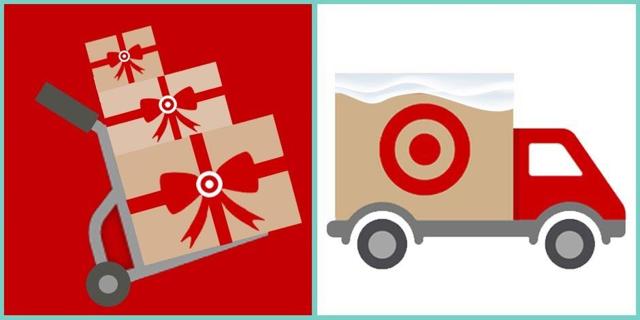 (Source: Target, Inc.)
However, in my view, Target does offer some upside in its value/share price over the coming months, as there are very specific and valid intricacies in play backed by numbers, which offer a good opportunity for long-term investors to buy at the current broader 'market triggered' discount.
Management's Ability to Adapt to Consumer Trends
Survival of the fittest depends largely upon an organism's ability to adapt. The same can be said of a business, which has many dynamic components at work at any point of time.
To this end, the management at Target has rightfully tuned into what needs to be done towards re-shaping the company in key areas. This includes incremental store modernizations, implementation of Shipt same-day shipping logistics system, and customer incentives for same-day shipping, store-pickup (usually around one hour from ordering), and stores' drive-up (customers simply wait and order is delivered to the vehicle).
There is a good article here which discusses some of these initiatives.
Not only is Target simply offering industry competing shipping/delivery processes like Kohl's (NYSE:KSS), Walmart (NYSE:WMT), and the like, but is actively ensuring this investment results in customer acquisition through fast turnarounds. The below chart shows the average time (minutes) it takes from order confirmation to email, text or phone call alert that an order was ready to pick up.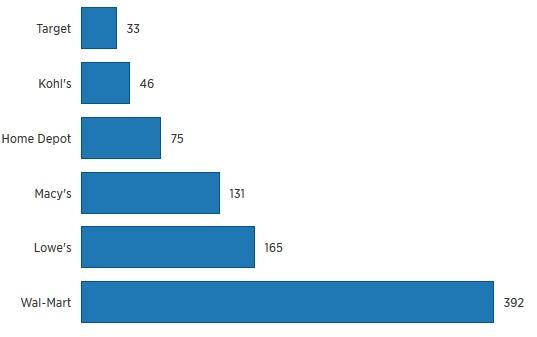 (Source: CNBC)
These factors in my view are likely to result in a much more solid, nimble business, which is fully able to compete effectively, and sustainably, with major online retailers.
Key Fundamentals
Target currently trades at a relatively low P/E of just 11.38, after dropping around 20% over the last month. Current Price/Cash Flow stands at 6.59, compared to an industry average of 7.07. Target offers a dividend of 3.8%.

(Source: YCharts)
Valid indicators for management competence include Return on Assets [ROA], Return on Equity [ROE], and especially Return on Invested Capital [ROIC]. The company beats the industry on all three counts. ROA is currently 7.67% (vs. Industry: 4.47%), ROE is 29.11% (18.11%), and ROIC is 14.58% (9.45%).
Operating margins currently stand at 5.51% (almost 10% above the industry mean of 5.04%). I will go more into operating margins, in the context of recent capital expenditures and forward stability, further down in this article.
Interestingly, one metric I take a close interest in, in the context of retailers, is the sales-per-employee ratio (relative to the industry). The number provides some added indication of management competence, specifically in terms of efficiency.
In the case of Target, the sales/employee number currently stands at $217,810, which is 33.5% higher than the $163,060 industry average (Source: Portfolio123).
Current Growth Rates
The company's sales revenue is presently growing faster than it has in more than ten years. The chain posted 6.5% comparable sales growth in Q2, its fastest rate since 2005, sustainably followed by a jump of 5.1% in Q3.
Moreover, the growth was shared amongst both in-store traffic and digital sales. The latter is worthy of additional note, as digital sales rose 49% in Q3. That is significant.
In line with the full-year target, the company sees the revenue momentum graduating into the key holiday quarter, with expected growth of around 5%.
The top-line growth (especially in digital sales) shows that the company certainly has an intuitive ability of adapting effectively to the online growth dictated by competition and consumer trends. In fact, in both areas, whether applying digital initiatives, or the 300+ store re-modellings (plus 600 more over the next two years), the management is proving to demonstrate an enviable level of success by not sitting on the fence like the Toys 'R' Us or Bed, Bath and Beyonds of this world, but by intelligently fighting back.
Recent Initiatives for Long-Term Growth
Around 12 months ago, Target acquired the Instacart competitor Shipt. This was to enable same-day shipping of all orders from Target's network of around 2,000 stores. In less than a year, over 70% of stores are up and running on the same-day shipping integration. More information on Target's objectives in acquiring Shipt are discussed in this article.
Similar in some respects to many successful big-box retailers (e.g., Ikea), one opportunity Target is exploring is to apply all the large-scale buying-power discounts available to customers into smaller-footprint, more nimble 'convenience' stores, ideally in the major cities and college towns where there is an established demand for products.
One recent initiative which will likely payoff (or maybe not) in the key Q4 season is a free two-day shipping offer on a large range of products without demanding a membership fee, or a minimum order. This could play out in one of two ways - either it will take sales from Amazon (NASDAQ:AMZN) (which requires prime membership for fast delivery), or it could bite-back with lower margins as low-value sales would still need to be fulfilled (at a cost). This could be something the management will be keeping a very close watch on, as part of its more intricate initiatives to compete at volume.
One Retailer's Loss Is Another One's Gain
As many struggling rivals, especially the ones who are sitting on the fence with blinkered management, close up shop, another retailer benefits. Let's be honest, most of the sales, as in the past, will likely be swept up without too much effort by Amazon. But there are some retailers, like Target, which, in my view, have proven their ability to adapt, to become efficient, to compete, to offer an alternative, and likely here to stay.
I look upon these survivors as the type of businesses which realize there is - with a will - enough of a market to be an alternative for customers to shop, instead of the usual tendency for Prime subscribers to maximize their membership. Survival of the fittest need not necessarily mean there is only one man left standing.
Between the remaining retailers, the market share given up by the failings of Sears (OTCPK:SHLDQ), Toys 'R' Us, J.C. Penney (NYSE:JCP), etc., will be driven towards retailers like Target which offer the experience of in-store purchasing, while being able to offer all the advantages of buying online.
Online Retailing and the Impact on Gross Margins
One thing I am cautious of is the slowdown in operating income. While sales have grown, the profits have reduced in the last three quarters. In addition, there was a 0.9% drop in gross margins, which triggered an understandable sell-off in the stock. However, it is important to put these concerns into perspective.
As I indicated earlier, there is a bite-back to competing online, and this is something the management does need to be (and likely is already) keeping a very close eye on. Jeff Bezos came out with the Amazon Prime membership some years ago, putting to bed many old-school online retailers. For an annual membership fee, customers get free delivery, most popularly next day. To remain effective (and relevant), retailers like Target do need to offer something that out-competes that huge appeal. In doing so, however, they have to be careful not to impact their gross margins.
For instance, over the coming Q4 season, the ability for customers to order from Target without paying any membership fee, or placing a minimum order, is something that will make customers who order from Amazon think twice. However, the incentive can end up becoming a double-edged sword for Target, as the fulfillment of small-ticket orders at a fixed overhead will impact on margins.
What Target is relying on, however, is to capture the high-ticket orders in enough quantities to offset the troublesome small purchases. If that pays off, then we know Target is moving in the right direction.
CEO Brian Cornell addressed the operating margin concerns, stating...
"We believe that this year will establish a sustainable benchmark for our operating margin rate over the longer term, as we achieve a balancing point between the rate pressures and opportunities of operating an omnichannel retail business."
Also note, Target has been spending on building the backbone infrastructure to develop its online logistics. This will have resulted in a capital expenditure increase in the past year. In fact, capex was up 40% as the company invested in Shipt, in online pickup-points, and re-modelling of over 300 stores. Over the next two years, capex will continue to be significant (slightly less so) as another 600 stores receive a face lift. Ultimately however, as that cost balances out, operating margin will more than likely stabilize.
The Takeaway
Target is all about adaptability. And faced with competition from online retailers, I cannot think of many old-school retailers which have a solid brand (which has value) that have been able to make tough decisions, take initiative and deliver growth which appears, on all accounts, to be sustainable.
With Target currently trading at a deep 20% discount to where it was less than 2 months ago, I do believe the company is a strong buy, and likely to deliver continuing growth going forward. It will be interesting to see how the incentives to capture sales over the coming quarters (especially Q4) will play out on margins. As a long-term buy and hold, where investors place trust in management's focus, especially whether they have demonstrated proven ability to adapt effectively, Target does tick all the right boxes.
Disclosure: I am/we are long TGT.
I wrote this article myself, and it expresses my own opinions. I am not receiving compensation for it (other than from Seeking Alpha). I have no business relationship with any company whose stock is mentioned in this article.