Slowed Economic Growth On The Horizon
General Mills (NYSE:GIS) out of the consumer staples sector is known to be a sturdy stock during economic downturns. The company produces all kinds of foods from breakfast favorites such as Cheerios and Cinnamon Toast Crunch to Totino's Frozen Pizza and Yoplait Yogurt. They have even recently expanded to the dog and cat food industry with their most recent acquisition. During the 2008 recession General Mills stayed around +30% ahead of the rest of the market averages (Figure 1). With an economic slowdown projected in 2019 General Mills offers a place to not only hide from losses, but still post considerable gains at their current value. With earnings on the horizon (Dec. 19) it may pay to be patient before entering in on this high dividend stronghold.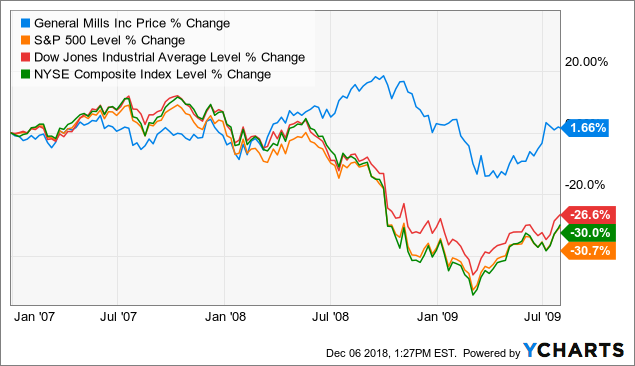 (Figure 1) General Mills Remains Virtually Unaffected In Even The Worst Economic Conditions
Slowed growth can actually be a good thing at times for many consumer staple stocks. During economic slowdowns people turn from the luxuries back to the necessities to save a quick buck. For example, when times get harder many people will choose hamburger helper over steak or cereal over bacon benefitting companies such as General Mill's sales numbers (Figure 2). As seen below GIS revenue increased substantially during the last recession and have begun to fall off in the last couple years as the economy has taken off. Another downturn could signal a cyclical return back to even nicer profits through General Mills' stock.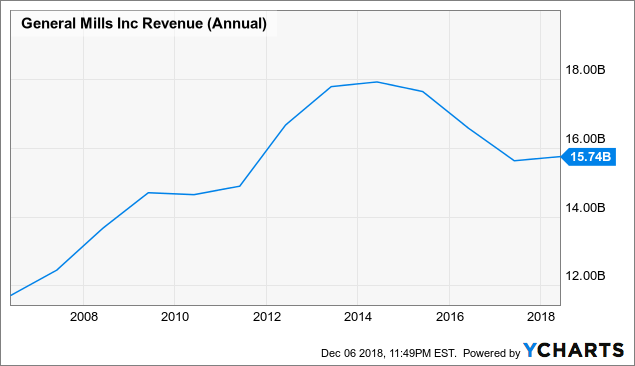 (Figure 2) General Mills Not Only Survives, But Thrives In Bear Market Conditions
With a 5.1% dividend yield even if this stock goes down you can still, in theory, turn a profit. Going into earnings ahead, the stock will have to deliver fantastic numbers to increase in tough market conditions. Both peers Kraft-Heinz (KHC) and J.M. Smucker (SJM) in the same packaged food business delivered sub-par numbers and had large declines in their most recent earnings, so the stakes are high for General Mills in this transitional phase. The stock appears undervalued where it currently sits, but a tough earnings call could see even lower numbers, so it may be best to wait till closer to 2019 to buy in.
Value and Growth
General Mills has put up a very diverse portfolio of packaged goods that allows for them to record nice sales numbers year round. At the current price GIS looks to be fairly undervalued along with many other consumer staples stocks such as the Kraft Heinz Company (KHC). The company has seen 28.4% earnings growth since last year as well as 3.8% revenue growth, yet the stock has fallen nearly 30% over the last 52 weeks. With a P/E of 11x, General Mills is much cheaper than peers such as Campbell Soup (CPB), 65x, and ConAgra Brands (CAG), 15x. Based on value alone, General Mills is one of the best picks in the shift over to consumer staple stocks as market volatility continues to rise.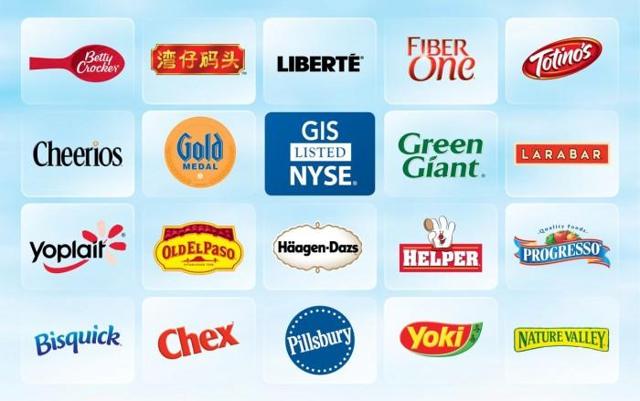 (Figure 3) General Mills' Diverse Portfolio Of Brands Delivers Year Round
General Mills' acquisition of Blue Buffalo pet food was highly questioned when it came through nearly a year ago now. The purchase added a branch of growth the company did not have prior, but also added new amounts of debt. Spending around $8 billion to acquire the company, it will take time before profits begin to show. The healthy pet food business is beginning to take of as many owners now treat pets better than ever before.
GIS hit 52 week lows recently as top peer Kelloggs (K) projected lower than expected earnings this quarter. The same could be true for the larger part of the packaged food industry. A dip after earnings may open up a fantastic buying opportunity in General Mills ahead.
How To Play Upcoming Earnings
With a critical earnings report ahead, General Mills will allow a nice opportunity for profits in the coming years if played correctly. Averaging down and holding will be key in time, with a nearly 5% dividend yield.
Risk
With the addition of Blue Buffalo brands, General Mills now has over $15.6 billion in debt. The good news is around $12.7 billion of that debt is long-term debt which they will have plenty of time to pay off, and should be able to take care of. The bad news is the company has a debt over 50% the size of their total market cap which is around $24 billion and around 35% the size of their total Enterprise Value which is around $44 billion. That is a lot of debt and with a lot of debt comes risks. General Electric (GE) has been under a lot of pressure lately for having slightly worse, but similar debt numbers. There have been other issues that have added to GEs decline, and I do not personally seeing General Mills having the same issues with debt as the company has been around since 1866 and management has a plan going forward. The company has done well implementing healthy foods into their portfolio as this is what consumers are trending towards. This will hopefully continue to grow sales going forward.
General Mills appears to be a safe investment as long as they do not cut their aforementioned 5% dividend. The company has done a nice job growing this dividend over the years (Figure 4). If a dividend cut were to happen then it would be time to worry. A dividend cut would signal the company is having trouble managing debt and sales are not meeting expectations.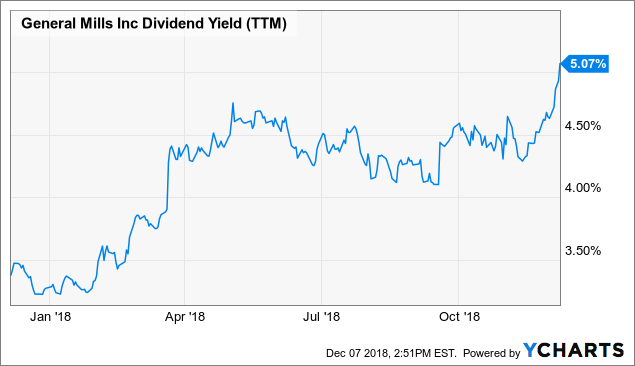 (Figure 4) General Mills Provides One Of The Best Dividends In The Business
Earnings on the 19th of December will provide a nice look into how the stock will perform going forward. High expectations may cause the stock to take a dip post-earnings as seen in J.M. Smucker (SJM) not long ago. It looks like it may be best to wait till after earnings to begin adding General Mills shares to your portfolio, and then averaging down along with the fantastic dividend will allow for nice gains even in the worst of market conditions. The stock has not yet found a bottom, so General Mills is definitely a long term play going forward, but if you have the patience you can make a nice profit off of the financial turn around of this age old company over the next few years.