On Friday, December 7, Athersys (NASDAQ:ATHX) filed an 8-K with the SEC that extended by just one week the time frame by which their largest shareholder, Healios K.K., maintains exclusive rights to negotiate an agreement to develop MultiStem in China:
As previously disclosed, on June 6, 2018, Athersys, Inc. ("we" or the "Company"), its wholly-owned subsidiary, ABT Holding Company (together with the Company, "Athersys"), and HEALIOS K.K. ("Healios") entered into a Collaboration Expansion Agreement (the "Collaboration Expansion Agreement"). Under the Collaboration Expansion Agreement, among other things, Athersys granted to Healios an exclusive right of first negotiation through September 1, 2018 (the "ROFN Period") with respect to an option for an exclusive license in China to develop and commercialize MultiStem products for the treatment of one or more of ischemic stroke, acute respiratory distress syndrome, and either trauma or an alternative indication mutually agreed upon. On August 31, 2018, Athersys and Healios amended the Collaboration Expansion Agreement to extend the ROFN Period through December 6, 2018, and on December 6, 2018, the ROFN Period was further extended to December 14, 2018. Additionally, on November 29, 2018, Athersys received the third $2.5 million payment under the terms of the Collaboration Expansion Agreement.
This 8-K was not accompanied by a press release from the company; so other than a small but loyal group of shareholders who follow Athersys very closely, most readers of Seeking Alpha are likely oblivious to implications of this filing and Athersys itself. Most likely, this 8-K is a prelude to an announcement of a further broadening of the Athersys - Healios Regenerative Medicine Alliance into China and a significant upfront payment that will be paid to Athersys by Healios.
As indicated in the filing, this ROFN agreement was first executed on June 6 as part of an expansion agreement by the two companies that made Healios the largest shareholder of Athersys. Logic dictates that this should be the third and final extension and that a deal will be announced no later than December 12.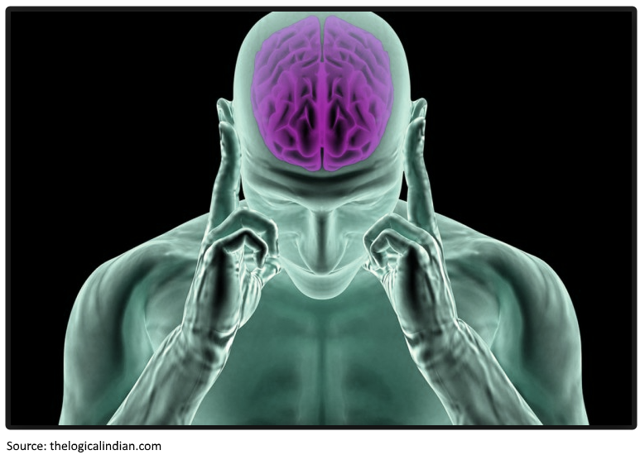 There is rationale to lead one to logically conclude that the two companies will strike a lucrative deal this coming week and not extend the ROFN any further. Such a deal could be a catalyst for price appreciation. The logic behind this rationale follows:
This is the third extension of the ROFN. However, this time it was only extended for a single week. Realistically, the two partners have had more than enough time to come to terms. Would they extend the ROFN for only 7 days if they weren't supremely confident they could get this done this time? Very unlikely.
About a month ago, out of the blue, a December 12, 2018. webinar was announced by the International Society of Cell and Gene Therapy (ISCT) titled, Partnering in Japan: The Athersys : Healios Story. This webinar is being sponsored by Nikon Cell Innovation Co., a wholly-owned subsidiary of Nikon Corporation (OTCPK:NINOF). Nikon is a deep-pocketed institutional investor in Healios. Nikon Cell is also partnering with Athersys to commercially manufacture its MultiStem product in Japan. One must ask, was the timing of this webinar coincidental or was it set up in anticipation that this expansion agreement into China would be closed? My view is that it was pre-planned.
Healios is already all-in with Athersys and MultiStem, having become the largest Athersys shareholder earlier this year and a big believer in the MultiStem platform. Not only is Healios currently enrolling a clinical trial in Japan for MultiStem in stroke, it has submitted a clinical trial notification to PMDA and is already moving forward with preparations to administer MultiStem to patients with ARDS in Japan. Furthermore, it views MultiStem as a key component somatic cell in its long-term goal of growing 3-D organs such as the liver, the pancreas and kidneys using induced pluripotent stem cells. Has Healios already demonstrated that it is all in with MultiStem? It certainly has and it has deep pocketed investors to go further into China.
Earlier this year, Mesoblast Ltd. (MESO), a leading stem cell company, licenced its allogeneic mesenchymal precursor cell (MPC) product technology in a cardiovascular alliance with Tasly Pharmaceutical Group for China. In addition to agreeing to pay Mesoblast future milestones and royalties, Tasly paid Mesoblast $40,000,000 upfront. Does Healios want to risk the possibility that a large Chinese pharma company steps in to partner with Athersys if the ROFN were to expire? They won't take this risk and they won't need to. Athersys and Healios have a strong relationship.
For these reasons, logic indicates that there is a high probability that there will be an announcement before the December 12 webinar that expands Healios' rights into China for one or more indications and provides Athersys with a healthy cash infusion to strengthen its balance sheet prior to year-end. It is also likely that a new warrant agreement, similar to the one that was tentatively issued by Athersys earlier this year, for up to 20,000,000 shares at regularly increasing prices over time, will be part of this transaction. I discussed that warrant agreement in detail here.
When the webinar commences on December 12 at 5:30 P.M. EST, the three companies will very likely have an exciting development to discuss, a development that was not on the official agenda. However, logic dictates that the timing of the webinar was never a coincidence and, was set up to benefit from a larger audience likely to result from the publicity surrounding a new deal for China.
How the shares of a microcap like Athersys will react to this deal is anyone's guess but with a market cap of only $263,000,000, it should be an interesting week for Athersys' shareholders.