Orchids Paper: Toilet Paper Never Looked So Dirty - Bankruptcy By The End Of The Year?
Summary
Each 2018 quarter, Orchids Paper (TIS) has had a consecutively worse financial performance.
For the past two quarters, Orchids' gross margin has been almost 0%, while its SG&A and interest expense have ballooned to unsustainable levels.
We believe the banks won't extend Orchids deadline for a sale of its assets, and it will file for Ch 11 bankruptcy by the end of the year.
TIS recently rose over 100% on insignificant news, which we believe creates a good short opportunity.
Next quarter, marketing for new customers will be even harder for Orchids as competing ultra-premium tissue manufacturing facilities will begin production.
We Predict Orchids Paper Will Go Bankrupt Before The Year Is Over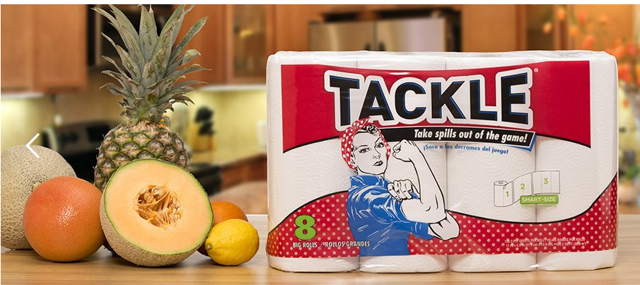 Source: orchidspaper.com
We believe Orchids Paper (NYSEMKT:TIS) is going bankrupt, and it will happen soon, likely before the new year. The recent bounce two weeks ago on relatively insignificant news provides some room to short. We believe the equity is worthless as we show in this report.
The hygienic paper industry has been the worst it has ever been for producers for a couple of years now, and it keeps getting worse for Orchids Paper. Prices have come down, while costs have risen. For example, the price of hardwood pulp, an ingredient in tissues and toilet paper, has surged about 60% since late 2016. We don't believe Orchids shareholders will come out of this tough period with any value in their shares.
In an article from tissueworldmagazine.com published on 7/2/15 it states:
The brand producers - P&G, K-C, and GP - compete strongly with TAD products. But other smaller players - Clearwater, First Quality, and Kruger - started up four new TADs in the last four years to compete more strongly in the ultra and premium categories.
Orchids Paper isn't even included among the producers above. And the company repeatedly mentions in earnings calls how because it's an ultra-premium tissue producer, like TAD products, it has an edge in the industry.
For the first time in any of its earnings report filings, Orchids Paper warned about the possibility of filing for Chapter 11 bankruptcy protection in its latest Q3 2018 report. It states:
We may elect to implement such a transaction through Chapter 11 of the United States Bankruptcy Code in order to obtain court supervision and approval of the transaction and to facilitate the stakeholder approvals necessary to implement such a transaction, or it may otherwise become necessary for us to seek protections under Chapter 11. Such a proceeding may commence in the near term. Seeking Chapter 11 protection may have a material adverse impact on our business and the trading price of our securities. As long as a Chapter 11 proceeding continues, our senior management would be required to spend a significant amount of time and effort dealing with the reorganization, including managing potential negative impact to our reputation. Bankruptcy court protection also may make it more difficult to retain management and other key personnel necessary to the success and growth of our business.
According to a report from debtwire.com on 11/13/18, Orchids hired Houlihan Lokey as it shifts gears to consider a bankruptcy filing. Houlihan Lokey is a well-known bankruptcy filing financial advisor. It was the 2017 Restructuring Adviser of the Year. It advised creditors in 2002 for three notorious bankruptcies: WorldCom, Enron, and Conseco.
The financial results of Q318 were the worst ever for Orchids in terms of gross margin percentage, gross profit, SG&A expense, and interest expense. We can understand why management didn't want to face investors and skipped the earnings call.
After the release of the Q318 earnings report on 11/14/18, TIS slid to an all-time low of $0.60 on 11/20/18. The stock rebounded over 200% after the company announced on 11/21/18 that it amended its credit agreement and won a new customer to supply ultra-premium quality tissue. We explain in the next section how we don't think these are good enough reasons for the stock to rebound and a Chapter 11 filing is likely still going to happen before the year is up. We believe if the company files for Chapter 11, the stock will reach new all-time lows of below $0.50.
The following chart shows the volatility of TIS over the past couple months:

Source: Yahoo Finance
An Analysis Of Orchids Paper's New Customer And Latest Amended Credit Agreement
Orchids Paper's New Customer
There wasn't much detail given regarding Orchids new customer, and we don't think it merited a 200% rise in the stock price. The only information we have is from the PR on 11/21/18. In the PR, Orchids CEO Jeff Schoen states:
Additionally, we recently won a significant bid from a national supercenter retailer as the sole supplier of 100% recycled ultra-premium kitchen towel and bath tissue supporting the sustainable product channel, which will be serviced out of our Barnwell facility using QRT paper. We expect this business to begin shipping in March 2019 and to make a significant contribution to the overall profitability of the Company.
Analyzing the above statement, we find:
The business will be from Orchids new Barnwell facility for ultra-premium paper.
There isn't anything stating the contract is binding. If it's non-binding, then the customer can back out of the contract.
They expect the business to begin shipping in March 2019. Why wait so long? The facility is producing paper now. Perhaps the national supercenter wants to see how Orchids gets through its current debt crisis before becoming a customer? And notice that Orchids says they only "expect" to begin shipping in March 2019, so it might not happen on that date, or at all.
This new customer will take the place of Walmart (WMT), a customer that Orchids is currently shipping to but has lost and is scheduled to stop shipping in February 2019, as stated by debtwire. Therefore, this new customer isn't going to increase the company's revenues over today, because Orchids is still currently earning revenues from Walmart.
In Orchids Q218 earnings results PR, it stated that it's losing a major customer (Walmart) on 2/1/19. It stated "We appreciate the fact that this customer has given us the time to pursue other business". Orchids' SG&A expense was over $5M for each quarter Q218 and Q318. Part of that expense was going towards the pursuit of new customers. It should be expected that the company was going to find a new customer, and it shouldn't be a big deal that it found one. We don't believe this will halt Orchids' trajectory towards bankruptcy.
Latest Amended Credit Agreement
Additionally, on 11/21/18, Orchids filed that the extended deadline for the company to make a "transaction" was 12/14/18. A "transaction" means that the company must refinance its debt or sell assets to pay off its debt. 12/14/18 is only 23 days from the date of the filing. Lenders are not giving Orchids much time to "support and maintain access to the liquidity needed to operate the business" as Schoen claims in the PR. The previous two quarters had such bad financial performance, that we believe it's likely that the lenders won't give Orchids another extension past this year. Lenders have been giving the company payment extensions since Q2 2017, when it had demanded Orchids pay off or refinance its debt.
Orchids Paper's Financial Performance Gets Worse Each Quarter in 2018
The last two quarters have been so devastating for Orchids and its lenders, that we can't imagine that the lenders will let this train wreck go on past the end of the year. Orchids' shrinking gross margin is a testament to how the tissue paper industry has not been improving for producers - but has gotten worse over the past few quarters.
Orchids now sells its paper almost at cost. On top of that, it has ever higher SG&A and interest expenses. The company is on a downward spiral, and every quarter is a worse performance than the one before it. The following are its financials for the past 11 quarters to see the company's eroding performance:

Source: SEC Filings
As anyone can see in the financials above, the company's losses and debt are spiraling out of control. Note that we only included the important financial data, like SG&A and interest expense. We didn't include certain things like other income or tax benefit, as that would muddy up the financial picture a bit. There are a few interesting things to notice about the above financials:
Orchids sells its paper almost at cost. The gross margin has always been very low, and it has gotten worse and worse for Orchids each quarter up until last quarter's gross margin was almost zero. Gross margin was 1.3% for quarter ended 6/30/18 and only 0.45% for quarter ended 9/30/18. Gross margin started getting bad as it dropped considerably at quarter ended 6/30/16, and the revenues also dropped considerably.
Operating income took a huge dive the last two quarters. The company went from only having an operating loss of $760K in quarter ending 3/31/18, to a huge $5.1M operating loss in quarter ending 6/30/18, and then a $5.2M operating loss in quarter ending 9/30/18. Then, to compound problems, interest expense was $4.5M in quarter ended 6/30/18 and a whopping $5.8M in quarter ended 9/30/18.
Notice the point where the lenders start getting nervous and want out. That started in the quarter ended 6/30/17 when the lenders forced the company to change its long-term debt into current debt. The reason for this, as stated in the interactive data 10-Q filing, is "Note 7" as shown below

In the more detailed 10-Q filing regarding note 7, it states:
If the Company is unable to obtain another waiver of these financial covenants and a refinancing is not completed, the bank syndicate could declare a default. As of June 30, 2017, the borrowings under the credit agreement and the term loan otherwise due in 2022 were classified as current on the balance sheet due to these uncertainties regarding the Company's ability to meet the existing debt covenants over the next twelve-month period.
Orchids has been trying to refinance that debt since 6/30/17 and hasn't been able to. Now, the situation is much worse, given the past two devastating quarters and the big jump in its debt load. Orchids' debt rose by $11.5M on quarter ended 6/30/18, and then another $3M on quarter ended 9/30/18.
New Facilities Will Begin Tissue Production In Q119 Increasing Competition For Orchids Paper
When the hygienic paper industry was still hot a couple years ago, some large competitors of Orchids started the building of manufacturing facilities. Some of those facilities are ready for production soon.
In the Q4 2017 earnings call, Schoen said:
I do have to believe that the pricing pressures within the ultra-premium space will be significantly less than those in the premium space since ultra-premium capacity is tight with no new capacity expected until 2019.
Orchids has not been able to take advantage of the pause in new ultra-premium capacity as the last two quarters have shown awful results. That time has now passed, and it will be 2019 next quarter. The new capacity coming out will be an additional headwind for Orchids in its attempt to win new customers.
In Orchids' Q218 earnings call, Schoen stated:
One of our competitors is currently in the process of building an ultra-premium machine, structure tissue machine where they have stated they expect to achieve 70,000 tons of capacity for $300 million or about $4300 a ton.
That competitor is Clearwater Paper (CLW). Orchids' Barnwell facility only has 35K tons of annual capacity of ultra-premium paper. Clearwater's new Shelby facility is double that. And as stated in Clearwater's Q318 earnings call:
I'll start with our Shelby expansion plan, which is nearing completion and on schedule to start producing paper in the first quarter of 2019.
Since Orchids reported almost zero gross margin last quarter, it needs to get closer to capacity at its Barnwell facility, its ultra-premium paper producer, in order to have better economies of scale and increase its gross margin. But Clearwater is on track to take much of Orchids' ultra-premium prospective customers starting in Q119.
Sofidel, an Italian company that's one of the world leaders in tissue paper production, is currently building two tissue manufacturing plants in the US. One plant will have 120K tons of annual capacity, and the other will have 140K tons. The article states that one is expected to be completed by the end of 2018, the other by 2020. This will also make competition even more fierce than it already is for Orchids.
Any potential white knight that might be interested in acquiring Orchids' facilities would no doubt be aware of these additional significant competing facilities coming online within the next quarter or two. This is a factor that decreases the value of Orchids' facilities.
Orchids Paper's CEO Has Rose Colored Glasses And Made Misleading Valuation Comparisons
Orchids Paper's CEO, John Schoen, made optimistic predictions about the company throughout the 2017 and 2018 earnings calls. Most of his optimistic predictions didn't happen. The following are some statements he and the CFO made, from Orchids' past earnings call transcripts. We comment on the meaningful statements from each quarter below.
From the Q1 2017 earnings call:
Net sales decreased $12.4 million or 26% primarily due to heavy promotional activity by branded competitors and other competitive pressures as noted in previous quarters.

As Rod had discussed, we expected the first half of 2017 to be a challenging period until the new business awarded started to be produced and shipped.

Part of the new volume we have started to ship includes ultra-premium product as this new product segment is starting to develop as an accessible alternative to high cost TAD.

Now that the Barnwell expansion is essentially complete, the Board believes that it is prudent to focus on harvesting the capital we haven't invested into degrees are leveraged to prepare for future growth.

I view Q1 as the bottom of the parabola.

And ultra-premium is a product that we are very focused on because it sells at higher selling prices per ton, which will actually raise the - our average selling price after it's impacted negatively because of getting volume. But it can also - it also tends to give us better margins.
One of the statements above by Schoen predicted that Q117 is at the "bottom of the parabola". That means he thought the company's financial performance was at its lowest point and would get better and better from there. What really happened is the opposite, and Orchids' performance got worse and worse, as we showed in the financials earlier in this report.
From the Q2 2017 earnings call:
Given the early success we're having on the quality of the products and our expected cost structure, we're highly optimistic we will be able to sell out our new capacity in 2018.

We expect Barnwell to complete its ramp-up curve by the end of the year. The paper machine is currently operating at a rate of about 20,000 to 25,000 tons on an annualized basis.

Given our story is a positive one, we expect to resolve the debt concerns through a refinancing program with our existing banks or with an alternative debt structure in Q3.
None of the above statements came true.
From the Q3 2017 earnings call:
Gross margin in the third quarter of 2017 was 6.1% down from 15.7% in the third quarter of 2016. The 960 basis point decline was driven by several factors. First, lower price and inclusive of changes in freight negatively impacted gross margins by roughly 330 basis points. This was a result of an elevated competitive environment as well as competitive pricing for new business.

Second, higher material cost hurt margins by approximately 380 basis points.

We successfully replaced the business lost to branded and other competitors in 2016, but at an approximate 3% margin hit including reductions in net selling prices plus higher freight costs related to a higher mix of delivered pricing.

Being at this position with these headwinds effectively behind us, give you a pretty high confidence that we will be able to get where we want to be within this quarter.
The next quarter got even worse, as has been Orchids' pattern. Schoen was wrong, the headwinds weren't behind the company.
From the Q4 2017 earnings call:
The year started with the Company experiencing sales pressures due to competitive activity in the form of unprecedented branded competition in the dollar channel, as well as overall private label price competition, while at the same time investing in a new manufacturing facility in Barnwell, South Carolina, with new technology in the form of QRT.

It is now come in my knowledge that input prices including fiber, freight and other commodities are increasing at rates that are pressuring margins across the whole industry.

I believe we'll be at full capacity by the end of the year.

I think QRT is relatively new technology, so people may be hedging their bets. I think part of the success of QRT has been the support from Valmet to make sure that it delivered on the expectations, it may have been a risk profile the other competitors weren't willing to take.
Schoen's prediction of being at full capacity by the end of 2018 didn't come true.
We agree with Schoen's statement about other competitors not willing to take the risk on using QRT technology. But they likely made the right choice in not adopting it as it hasn't served Orchids very well from a profitability perspective.
From the Q1 2018 earnings call:
Looking forward, we now have three ultra-premium customers and expect to deliver more retail ultra-premium business in the second half in the form of higher volume with existing customers as well as new customers.

At this point in time, both the premium and the ultra-premium parent roll markets are tight from a capacity standpoint.

We expect significant improvements in productivity by the end of Q2 approaching 2,400 to 2,700 tons per month. With current demonstrated capabilities in the 1,700 to 2,000 tons per month

When you talk about strategic alternatives, is one to potentially sell the whole business? Because modernizing your plant would make a lot of sense for a strategic buyer to buy you guys. Is the other to potentially sell off certain manufacturing pieces just to get capital in the door?

Absolutely, I believe we can return to profitability by the end of the year.
Orchids has gotten further and further away from returning to profitability each quarter.
From the Q2 2018 earnings call:
The year-over-year compression in gross profit margin is due to the unfavorable impact of the higher cost structure which includes increased overhead costs from our Barnwell, South Carolina facility that are not fully absorbed by production and sales.

Additionally, gross profit margins remain under pressure from challenging industry wide conditions as input costs including fiber and freight continue to rise.

Our weighted average interest rate was 9.9% at the end of this quarter compared to $5.1% at the same time last year.

On August 3rd Amendment number nine was signed which extended the date for a signed definitive agreement from July 31, to August 31, as well as extended the required closing of the transaction to October 31, in response to interested financial and strategic parties requesting more time to make their diligence processes.

in October of 2015 SCA acquired Wausau Paper's 214,000 tons of capacity for about $500 million, for $513 million I think. That equals to $2400 a ton for the capacity that they purchased for that company.

In November of 2015 Resolute acquired Atlas Paper's 65,000 tons of capacity for $156 million which equates to $2400 per ton.

Oh I skipped one, the Atlas was purchased for $156 million dollars by Resolute with 65,000 tons, that equates to $2400 a ton. Orchids has about 130,000 to 135,000 tons of capacity of which is 35,000 is ultra-premium.
Q3 2018 had no earnings call.
Schoen likely didn't want to face investors in another earnings call after such a bad quarter and warning for the first time in the quarterly report the risk of Chapter 11 bankruptcy.
In the Q218 earnings call above, Schoen compares the value of Orchids' facilities with the sale of similar manufacturing facilities that were sold when the industry was booming and very profitable. However, it has been a very bad market for tissue manufacturers for the past couple of years, and Schoen doesn't mention that at all in his valuations.
Paper is a commodity, like gold. Supply and demand affect its value today. It's similar to if a gold mining company is trying to sell a gold mine today, they can't compare it to the price of a mine sold in 2011 when gold prices peaked. Because of lower gold prices now, a gold mine would naturally be sold for more in 2011 than it would be today.
Right now, hygienic paper has much more supply than demand. Like gold and other commodities, since paper can't be sold for as much today, and expenses have increased, then that means that a manufacturing facility isn't worth as much today as it was when paper could be sold for a higher price and manufacturing expenses were lower. Not only is Orchids a comparatively very small tissue producer, but it's very unprofitable and has a ballooning amount of debt. Those competitors' facilities that Schoen mentions were very profitable at the time of their sale in 2015.
We Don't Believe Orchids Would Be Taking Huge Losses If It Had A Buyer In Place
In recent conference calls, Orchids management has expressed the desire to maintain equity value. The company lost $11M last quarter. Losses are directly taken out of equity holders pockets if the company will be forced to liquidate its assets. Orchids' assets have a set value that they will be sold for. After the debt is paid off, the equity holders will receive whatever cash is left over. Whatever the company loses each quarter, that will be added to the debt as the company needs to borrow more money, thus making equity holders' piece of the pie smaller. If Orchids had a buyer in place, we believe the company would be cutting costs a lot more and get the sale done as soon as possible so equity holders can get as much of a return as possible. Whichever big paper manufacturer is going to acquire Orchids, we believe it would likely have much better marketing leverage than Orchids has. Orchids current financially distressed state is likely turning off potential customers. Orchids had almost 0% gross margins last quarter. SG&A was about $5.5M, and interest expense was $5.8M. We believe the prudent thing for Orchids to do at this point would be to cut SG&A costs as much as possible if it were about to get acquired and let the acquiring company take care of the SG&A and marketing costs now that it has increased capacity from Orchids' facilities.
Both Of Orchids' Facilities Likely Have Manufacturing Problems
Orchids management isn't upfront about specific problems with its facilities. They don't even break down which facility generated how much revenues and expenses in the filings. But why are they unprofitable while Orchids' competitors, such as Clearwater, have facilities that are profitable? We can only speculate about the reasons why Orchids' facilities are underperforming. From due diligence, we've found some possible reasons why this is the case.
Pryor, Oklahoma Facility
This is an old facility, Orchids acquired Pryor in April 1998. It manufactures conventional tissue paper, not ultra-premium. Although two of its old paper machines were replaced with a new paper machine in 2015, most of the aspects of the facility are old. As one analyst asked in Orchids' Q118 earnings call:
Modernizing your plant would make a lot of sense for a strategic buyer to buy you guys.
Modernizing the Pryor facility would be a very expensive endeavor that a strategic buyer would have to invest in on top of all the other investments and expenses involved in the acquisition. It doesn't seem appealing, but modernizing Pryor might be necessary for the plant to compete in today's tissue manufacturing sector.
The Pryor facility, being so old, has a lot of accumulated depreciation. Orchids' Q318 earnings report showed total accumulated depreciation at $97.5M. The vast majority of this is at the Pryor facility. Many of its parts will need to be replaced, which would cost an acquirer an additional 10s of millions of dollars.
Barnwell, South Carolina Facility
Orchids began building its Barnwell, South Carolina facility in 2015. It makes ultra-premium tissue paper as opposed to just premium paper at its Pryor facility. Barnwell became fully operational in Q317. As stated by Schoen in the Q217 earnings call:
Now that the Barnwell expansion is essentially complete…We expect Barnwell to complete its ramp-up curve by the end of the year.
But Barnwell hasn't ramped up sales. Its growth is still sluggish. One reason for this could be Barnwell's novel method of production called QRT technology. Perhaps the tissue products that the QRT method produces aren't appealing to Orchids' customers compared to the more standard TAD technology. In Orchids' Q417 earnings call, an analyst asked:
So right now the mentality on the street is, really TAD is the ultra-premium technology to have. You feel that QRT should be at least equally comparable to TAD?
Schoen answered:
I do believe that it's comparable to TAD within a range of variability. Our towel performs very well versus TAD from an observant rate perspective, as well as a handfill perspective which are two of the most important attributes. And the softness that we get with QRT and bulk in caliper is also in that range of equivalency.
Note that Schoen only mentions what he believes are the positives of QRT technology and doesn't mention any drawbacks.
Another analyst on the call asked:
Given the cost and performance advantage of the QRT, I'm just confused as to why your competitors are still adding capacity using the old technologies such as NTT and TAD? Thanks.
As this analyst mentions, since Orchids' competitors aren't using the QRT technology, maybe it's not the wisest choice for a tissue manufacturing facility.
Mr. Schoen said in the Q218 earnings call:
The QRT technology in the Barnwell facility continues to improve from a product and process development perspective.
One can look at this statement as good news in that the QRT technology is getting better. But one can also look at it as it is an inferior technology and needs improvement in order to compete with TAD technology.
The Pryor Facility Labor Relations Problems
Orchids' Barnwell facility has 119 employees, all non-union. I'm sure the company made an effort to have non-union employees at this plant, because of the challenges it has experienced with the union at its Pryor mill.
The latest 10-K explained:
In 2015, we negotiated a new three-year contract with our hourly employees at the Pryor mill, which expired in February 2018. We are currently in negotiations and expect to have a new agreement in place by the end of the second quarter of 2018.

In 2012, we negotiated a new four-year contract with our hourly employees in the Pryor converting plant, which expired on June 25, 2016. Since that time, we have been operating under the terms of an interim agreement while working to finalize a new contract, however to date negotiations have not produced a new agreement.
To this day, Orchids has not been able to produce a new agreement for the Pryor mill nor the Pryor converting plant. The company has been trying to fight the union, but to no avail. The Union appears to be in the right. As shown on the National Labor Relations Board (NLRB) website here, under the link: "Administrative Law Judges Decision", Judge Andrew S. Gollin has issued a Cease and Desist order against Orchids' management on many different practices. It looks like a complete victory by the Union against Orchids.
However, as stated in the 10-K, Orchids has appealed the ruling.
Additional Recent Orchids Paper News
On 11/19/18, Orchids filed that a director, Mario Armando Garcia, resigned. Mr. Garcia has been on the board since June 2014.
Orchid had two recent fires, November 4th and November 5th, damaging the facilities beyond the company's already high depreciation expense.
Conclusion
As Orchids Paper continues to sell its paper at cost because of tough competition in the industry and increased commodity prices, its losses increase and debt piles up. And with the added competition expected to come online next quarter, one can argue that Orchids' best days are behind it, as bad as they have been.
The CEO only answered one question in the Q218 earnings call, and the company didn't even have an earnings call in Q318. With that kind of reluctance to communicate with investors, we believe things could even be worse than they appear for Orchids Paper. We believe the company will be able to sell its facilities to a large competitor who is able to expand use the facilities to their full capacity, maximizing economy of scale. But it will likely be for significantly less than the company's debt load, thus rendering the equity worthless.
For more info on Orchids Paper's troubles, we advise reading the brief reports by ASB Capital. We tried not to repeat most of the information provided in those articles.
This article was written by
We provide deep research and valuable information on small cap stocks to hedge funds and high net worth individuals. We specialize in the technology and healthcare sectors. We have an over 80% success rate, see our reports at whitediamondresearch.com. See the 3rd party verified return on each of our bearish reports over the last 24 months at: https://breakoutpoint.com/as-summary/white-diamond-gvmtg/To inquire about becoming a premium subscriber, send a PM here or email us at research@whitediamondresearch.com.Follow us on twitter @whiteresearch.
Analyst's Disclosure: I am/we are short TIS. I wrote this article myself, and it expresses my own opinions. I am not receiving compensation for it (other than from Seeking Alpha). I have no business relationship with any company whose stock is mentioned in this article.

Additional Disclosure: http://whitediamondresearch.com/disclaimer/
Seeking Alpha's Disclosure: Past performance is no guarantee of future results. No recommendation or advice is being given as to whether any investment is suitable for a particular investor. Any views or opinions expressed above may not reflect those of Seeking Alpha as a whole. Seeking Alpha is not a licensed securities dealer, broker or US investment adviser or investment bank. Our analysts are third party authors that include both professional investors and individual investors who may not be licensed or certified by any institute or regulatory body.