YTD U.S. Stock Index Performance: January-November 2018
Summary
The total US stock market is up 5% through November.
Large cap growth indexes have performed best, earning around 9%.
Small and mid-cap value indexes have performed worst, losing around 1.5%.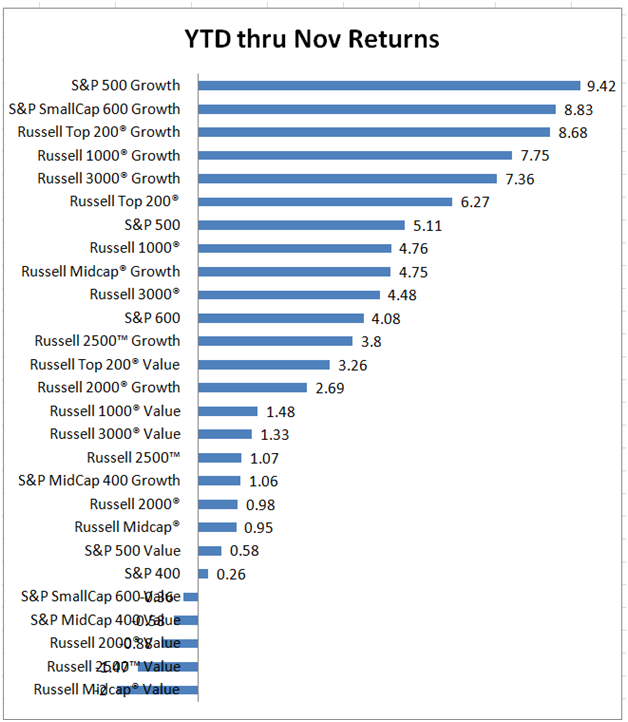 Source: S&P and Russell
Disclosure: I/we have no positions in any stocks mentioned, and no plans to initiate any positions within the next 72 hours. I wrote this article myself, and it expresses my own opinions. I am not receiving compensation for it. I have no business relationship with any company whose stock is mentioned in this article.