Since I last wrote about AVEO's (AVEO) High Risk, High Reward Situation on October 16, there has been a myriad of updates and press releases. These include data releases on its combination trial (TiNivo) of lead compound tivozanib with Bristol-Myers Squibb's (BMY) nivolumab (Opdivo®) at ESMO Congress and then on November the 5th topline data on its TIVO-3 trial. Mixed among these pipeline updates have been the company's earnings release and an update on its debt facility's interest only period. Here the results of these developments will be discussed along with evaluating the outlook for this volatile small-cap biotechnology company.
TiNivo Update: ESMO 2018 Congress
In October, AVEO presented updated data on their TiNivo trial of tivozanib in combination with nivolumab. The updated results revealed an overall response rate (ORR) of 56% for patients receiving full treatment doses with two or more scans after treatment. This is from a cohort of 25 patients, of which, one patient had a complete response, meaning an absence of signs of cancer. One of the major advantages that AVEO touts regarding tivozanib is its tolerability. In the TiNivo trial, grade 3 or 4 adverse events were observed in 60% of patients. The TiNivo trial enrolled about 50% patients who have not been previously treated and 50% having been treated, with patients having received prior treatment historically being more difficult to treat.
Where this line of therapy comes into play is the competition. The RCC market is very crowded and very competitive. Even more so is the number of combination trials with immuno-oncology (IO) drugs with tyrosine kinase inhibitors (TKIs). Figure 1 is from AVEO's December Corporate presentation and shows some of the competition. We can see that the combination of Pfizer's (PFE) axitinib (Inlyta®) and Merck's (MRK) pembrolizumab (Keytuda®) has a comparable rate of grade 3 or 4 adverse events with a much improved ORR of 73% compared to the 56% seen in TiNivo. What is concerning for AVEO is that Merck announced the Phase 3 trial evaluating the combination of pembrolizumab and axitinib resulted in significantly improved overall survival and progression-free survival in the first-line setting. Merck notes that they plan to present the data at an upcoming medical meeting and file for label expansion with regulatory entities.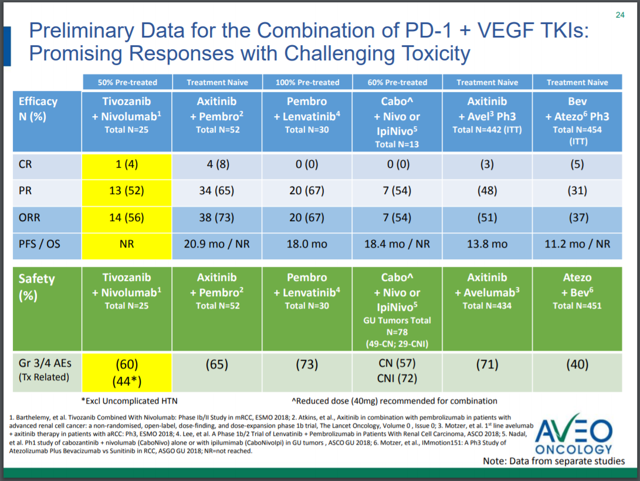 Figure 1. Early IO + TKI Therapy Trials
This means that at least in the first line setting, AVEO will be late to the game and up against stiff competition of the big pharma powerhouses of Merck and Pfizer. This potentially still leaves the second-line setting up for grabs, however, as we can see, there are many combinations being tested. Another thing to consider is that is I/O + TKI becomes the standard of care in the first-line setting with pembrolizumab and axitinib, a second I/O + TKI regimen would likely not be used in second setting after a patient has already progressed on the same drug classes. This development could potentially squeeze AVEO's I/O + TKI combination hopes out of practice.
TIVO-3 - Primary Endpoint
TIVO-3 is the Phase 3 trial that is comparing tivozanib to Bayer's (OTCPK:BAYZF) sorafenib after failing at least two lines of prior therapy. The results of this trial were delayed several times, causing investors much angst and frustration, but the long-awaited topline results were announced on 11/5 and showed a statistically significant longer mPFS (the primary endpoint) in patients treated with tivozanib compared to patients treated with sorafenib (Figure 2). The difference seen with tivozanib only extended mPFS by 1.68 months (about 6-7 weeks). Is this amount of time a clinically significant amount of time? That is a debated question I will not answer, as each person has a different answer, I will just float the question. However, if AVEO opts to file for approval, the FDA will ultimately decide if this small benefit in PFS warrants approval.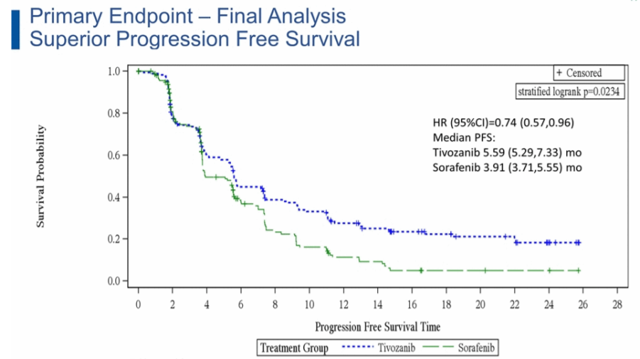 Figure 2. TIVO-3 Progression Free Survival (from December Corporate Overview)
In addition to PFS, other endpoints were assessed. The secondary endpoint that I feel is getting overlooked is the ORR (Figure 3). Tivozanib had a 10% higher response rate than patients treated with sorafenib (18% vs 8%). This was statistically significant difference. While 18% of patients responding is not a blockbuster, any bit of positive data is something to highlight. However, another secondary endpoint was overall survival, and here is where extensive debate begins. With the data being immature, meaning not all the events needed to run the full analysis have happened, there was no difference between tivozanib and sorafenib regarding overall survival (Figure 3). The "gold standard" in oncology is overall survival, as we strive to achieve patient's living longer. Now, there a myriad of variables that can confound this overall survival analysis. After the third or fourth lines, many patients may seek further treatment, while others may opt for palliative care and eventually succumb to their disease. As this is the choice of the patient, this cannot be controlled but can definitely alter survival results if different proportions of patient opt for one option over the other. AVEO has run into this issue before, and we will discuss that next.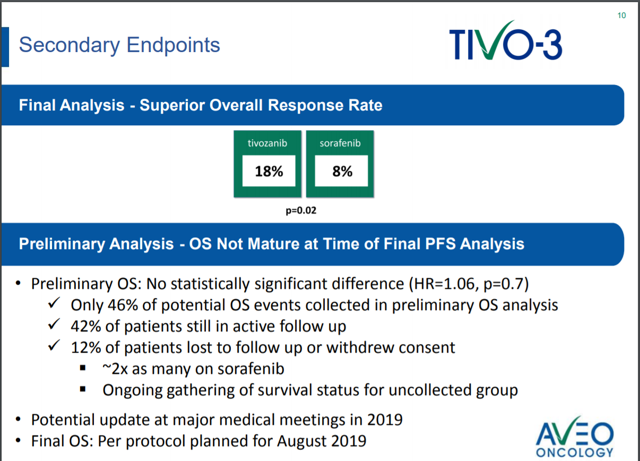 Figure 3. TIVO-3 Secondary Endpoints (from December Corporate Overview)
TIVO-1: A Dark Past
In 2013, the FDA infamously denied AVEO's NDA filed for tivozanib in the first line setting. This was on the heels of an overwhelming 13-1 vote from the FDA's Oncologic Drugs Advisory Committee. So why was the drug denied? In the TIVO-1 trial, tivozanib was compared to sorafenib in the first line setting. The primary endpoint being median PFS, just like TIVO-3, favored tivozanib with a p-value of 0.042, barely statistically significant. The benefit in mPFS was not seen when overall survival was analyzed. There was nearly a 25% higher risk of death in the tivozanib group than the sorafenib group. With this risk, the FDA denied the drug. The FDA claims that because AVEO allowed patients to switch treatments upon progression, this made the overall survival analysis too difficult to interpret. Many AVEO bulls claim that patients that switched from sorafenib to tivozanib had greater benefit, thus by allowing cross-over, AVEO "shot itself in the foot" with regard to overall survival. It is important to note though, "seven other approved drugs to treat renal cancer on the market (at the time), and patients were allowed to cross over in five of those trials…yet none of these trials demonstrated a negative trend for overall survival," Jonathan Jarow, Medical Officer at the FDA. The FDA was also concerned with the limited number of patients in the TIVO-1 trial from the United States.
Does TIVO-3 Address These Issues?
AVEO has announced that they plan to file for approval with the FDA in the first half of 2019. We can assume this will include the TIVO-1 data and the median PFS TIVO-3 data. What will not be included in the filing will be overall survival data from the TIVO-3 trial. AVEO has announced the final analysis of survival is planned for August of 2019, well after the filing with the FDA. So does AVEO have enough data to convince the FDA? AVEO has not disclosed an exact breakdown on the number of patients from North America as compared to Europe. However, it would be reasonable to assume they ensured balanced recruitment of patients. What we do know, though, is they plan to file before the overall survival analysis. Given the large emphasis from the FDA on the confounding overall survival analysis in TIVO-1, I would find it useless to file a second time without clear overall survival data. While having modest mPFS benefit is great, they are still unable to answer the FDA's question of whether or not tivozanib provides a survival benefit.
Third Quarter Earnings Report & Fundamentals
The third quarter earnings release is available here and the 10-Q is available here. Some financial highlights from this quarter are as follows. AVEO ended the Q3 of 2018 with $20.4 million in cash, cash equivalents, and marketable securities. The net loss for the quarter was $22.2 million, however, $16.2 million of the net loss was a non-cash loss due to the increase in the fair value of warrants. Research and Development and General and administrative costs were both up year over year and accounted for the remaining $6 million loss.
There are two additional positives for AVEO bulls though. In the press release, AVEO notes that since the end of the third quarter, the company has sold an additional 3,781,389 shares from its at-the-market agreement for a total of $8.4 million. Thus, we can estimate the current cash on the balance sheet after this would be around $28.8 million. However, while they are strengthening the cash position, this is also the result of dilution, so shareholders must consider this. The second positive is the announcement of a $2 million milestone payment from EUSA related to the German commercialization of tivozanib. One must not forget, however, that per the agreement with Kyowa Hakko Kirin (KHK), AVEO must pay 30% of this milestone to KHK as part of the sublicense fee. Thus, AVEO will only keep $1.4 million, bring the assumed cash position to $30.2 million
Debt - Hercules Capital Extension
On December 4th, AVEO announced that Hercules had granted a six-month extension on the interest-only period on AVEO's debt facility. This was due to AVEO having received positive data in TIVO-3. Interestingly, AVEO's 10-Q notes this was supposed to have happened on or prior to September 30th, 2018. It would appear the Hercules looked past the delay and permitted the 6-month extension. The third quarter 10-Q also notes a second 6-month extension for the interest only-period: "on or prior to June 28, 2019, the Company has received approval from the FDA for its tivozanib product for the treatment of RCC for patients in the third-line setting, subject to confirmation by Hercules at its reasonable discretion." Given the current timeline, it would appear unlikely AVEO would be able to even come near this goal without significant flexibility from Hercules. A projected timeline for FDA submission is discussed below.
AVEO shall now begin making payments on the $20 million facility starting August 1st, of 2019. In the third quarter, AVEO paid $579,000 in interest expenses, and they note that in the remaining three months of 2019, they estimate a minimum payment of $491,000 for this debt facility.
Revenue
AVEO's only reliable source of revenue is the royalties from tivozanib sales in Europe. Taking a look at the reported royalty revenue through the third quarter of 2018 (Table 1.), we can see this is a very small stream of revenue, even more so once one removes the 30% sublicense fee due to KHK. AVEO notes that EUSA must pay royalties on net sales ranging from "low double digit up to mid-twenty percent depending on the level of annual net sales." Estimated EUSA revenue is based on the assumption that AVEO is receiving a 10% royalty at this time, which would equate the maximum estimated EUSA revenue. EUSA revenue may be lower is a higher royalty is being paid. While it appears revenues have grown quarter over quarter throughout 2018, the aggregate amount AVEO retains in miniscule. Having kept only $192,500 in the first three quarters of 2018, AVEO has not earned enough in the first three quarters to pay the interest only payment on their debt facility for the fourth quarter alone.
| | | | | |
| --- | --- | --- | --- | --- |
| | 3Q18 | 2Q18 | 1Q18 | Total |
| Royalty Revenue | $ 132,000 | $ 97,000 | $ 46,000 | $ 275,000 |
| Less KHK Sublicense Fee | $ 92,400 | $ 67,900 | $ 32,200 | $ 192,500 |
| Estimated EUSA Revenue | $ 1,320,000 | $ 970,000 | $ 460,000 | $ 2,750,000 |
Table 1. Royalty Revenue (value from AVEO's quarterly filings)
The above analysis does not include milestone revenue or revenue from equity sales. However, milestones and equity sales are unpredictable. After the reimbursement approval in Germany, there is the potential for an additional $6 million in milestones for reimbursement approval in France, Italy, and Spain. This $6 million will be subject to the 30% KHK sublicense fee. EUSA also has the option to opt-in to the TIVO-3 data. This would result in a $20 million payment to AVEO. Unfortunately, it appears EUSA can wait to opt-in at any time. They could opt-in at any time, meaning if they feel there is insufficient data to support an application in Europe for tivozanib in the third and fourth line setting, they may just wait for the final overall survival analysis. Should the analysis be favorable, then it would be expected they will pay up. However, if the analysis does not show benefit for tivozanib, then it would be unlikely EUSA would pay the $20 million. This $20 million would not be subject to the 30% KHK sublicense fee. As estimated above, it does not appear EUSA is bringing in strong revenue from tivozanib at this time. As such, I would find it reasonable to expect them to wait for the overall survival analysis before investing another $20 million in the drug.
Insider Buying
Potentially one of the biggest things AVEO bulls point to is the insider buying from Growth Equity Opportunities. In a form SC 13D/A filed on 11/28/2018, Growth Equity Opportunities reported picking up an additional 2,284,316 shares. This brings the total number of shares they hold to 30,430,732, which equates to about 22.4% of the shares outstanding. There have been multiple times that Growth Equity Opportunities have purchased shares, so this bodes well for bulls. While it is uncertain what they see in the company, they are betting heavily on its success.
FDA Timeline
Here is a brief overview of the FDA timeline for approval should AVEO elect to move forward and file the NDA. When the results were announced in early November, the company cited the goal of submitting the NDA in ~6 months. This would roughly be the end of April 2019. For this timeline, let assume AVEO does not delay filing and files without overall survival data at the end of April 2019. Once filed, the FDA has 60 days to accept the application or deny the application. Assuming it accepted, this would occur around the end of June 2019. This is where the FDA can either assign the application either standard review or priority review. Priority review means the FDA aims to take action on the application in 6 months instead of the standard 10-month review timeline. Thus, if assigned priority review, AVEO would be looking at approval at the end of December 2019 at the earliest. Given the current data, especially without compelling overall survival data, I find the chances of the FDA giving AVEO priority unlikely, and likely the standard review timeline would mean an FDA decision would come at the end of April 2020. This timeline demonstrates there is still a significant amount of time before investors can expect tivozanib to enter the American market. Either way, it appears approval is likely going to occur after AVEO must start making payments on the principal of their debt. Please see this document for data regarding the historical median review times for the FDA's priority and standard review.
AVEO's Next Steps
AVEO has noted their desire to design and develop a Phase 3 trial for TiNivo. Such a trial would incur significant costs, as TIVO-3 was estimated to cost the company around $48 million. This is money they currently don't have; however, they could hope EUSA opts to co-fund the trial like they did for TiNivo. One would hope a better deal is negotiated than the TIVO-3 deal, where EUSA could wait for all the data prior to opting-in. EUSA co-funding a trial would help eliminate some of the risks for AVEO.
Without a doubt the best case scenario for AVEO is to receive FDA approval for tivozanib in the United States market. I see several barriers to this, however. First, the timeline is still distant, and AVEO will need to start paying the principal on the loan before FDA approval most likely. Second, we must ask, if AVEO files with the current data, does it answer the biggest questions from the FDA on TIVO-1? I believe the FDA's question cannot be answered without overall survival data and waiting for this data would further delay filing and compound the issue addressed as the first barrier. Third, while their balance sheet is not in terrible shape, a prolonged wait for approval could substantially drain their cash position. This could be ameliorated by equity offerings or use of their at-the-market facility, but this could destroy shareholder value through dilution.
AVEO bulls may be inclined to argue that the TIVO-3 data is enough to support approval, as AVEO pointed out in their TIVO-3 slide deck axitinib overall survival was preliminary in its pivotal trial (Figure 4). What this lacks is context though. Was axitinib previously questioned by the FDA for an apparent 25% increased risk of death? The answer: no. What seems to be frequently missing from AVEO slide decks though? The TIVO-1 mPFS is always on show, but the negative overall survival data is not. This blemished data is kept out of the light, but should not be overlooked, as it was not overlooked in 2013 leading to tivozanib's denial from the FDA.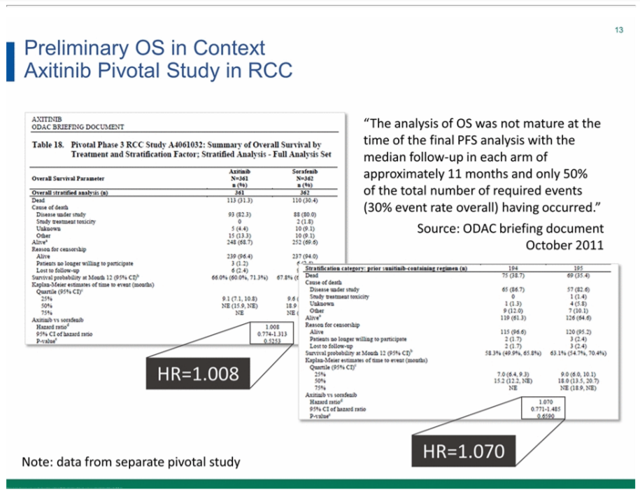 Figure 4. From AVEO's TIVO-3 Results Slide Deck
Let's say AVEO does get tivozanib approved in the United States. They would need to substantially expand their team of employees for commercialization, this would incur significant costs. If approved, AVEO would also owe KHK an $18 million milestone payment in addition to a royalty in the low to mid-teens. This is again, more expenses for AVEO without any foreseeable meaningful revenue in their near future. Then there is the topic of would tivozanib be used in the first line setting? If Merck's and Pfizer's combination data is anything like their early stage results, the combination will likely become the standard of care for the first line setting, the largest market. If TIVO-3 overall survival pans out, then AVEO may find a niche in later lines of therapy; however, it is uncertain what kind of market penetration they may have given all the TKIs on the market.
Conclusions
AVEO is working towards its goal of commercialization in the United States. This would be the largest potential revenue driver on the horizon. There is no telling how much of the at-the-market facility they have tapped since last released; however, we can assume their balance sheet is in decent shape. The insider buys from Growth Equity Opportunities is a good sign; however, we cannot be certain what has attracted them. Moving forward, there appears to be more barriers and expenses than milestones and revenue. There will be a crossroad with how the company and the FDA approach the TIVO-3 data. Many argue the tolerability of tivozanib is one of its best qualities. While the drug does seem to have a better tolerability profile, one can only tout tolerability for so long before something or someone comes along with an approach that has the same tolerability with better efficacy. This company appears to still have all the risks, maybe even more than when I previously wrote given the TIVO-3 update. Some bulls may argue the company is being set up for buyout. However, I find these types of assumptions purely speculative conjecture, an attempt to justify the company's current position. One could justify an investment on the hopes and dreams of a buyout for nearly any publicly-traded company if they desired. However, given the known facts of the current situation, the risks far outweigh the reward in my eyes. At current time, some may even argue for a short position in AVEO. This field is extremely volatile and things can take drastic changes at any time, as such, I plan to continue to watch and wait on AVEO, seeing how the coming months play out.
Disclosure: I/we have no positions in any stocks mentioned, and no plans to initiate any positions within the next 72 hours. I wrote this article myself, and it expresses my own opinions. I am not receiving compensation for it (other than from Seeking Alpha). I have no business relationship with any company whose stock is mentioned in this article.