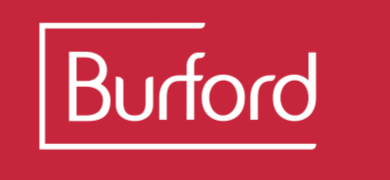 U.K. equities have been avoided by investors for quite some time now, firstly due to the uncertainties caused during the run up to the Scottish Referendum vote and now Brexit. This has meant that the FTSE100 stands pretty much in the same place it was back in November 2013, despite rising earnings and dividend payouts over that time period. This has resulted in an index trading around a price to earnings (p/e) multiple of approximately 11 meanwhile its American counterpart trades around a p/e ratio of 21. This stagnating market has allowed for some seriously undervalued companies to appear. This series of articles shall highlight quality companies listed in the U.K. that are trading at low valuations.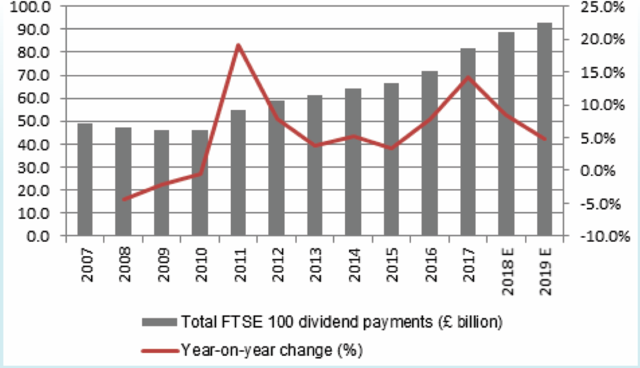 The first company in the series is Burford Capital (OTC:BRFRF) and (OTC:BRFRY). This company is listed on the AIM market under ticker (NYSE:BUR).
Burford was founded in 2009 and has grown to become the largest provider of commercial litigation finance. The company provides capital to large global law firms to enable them to pursue litigation in return for a stake in any settlements or proceeds from winning a case. The risk lies with Burford if any claim is not settled or successful in court.
One factor that allows Burford to be successful is that the company has extensive legal experience and knowledge in litigation. The founder himself is the former general counsel to Time Warners.
Since 2009, the company has grown its assets to over $1.6b in the first half of 2018, up 37% from the previous year meanwhile income has ballooned to over $200m.

This leaves Burford trading at a trailing 14.6 times earnings, a steal for a company growing earnings at the current rate, after falling approximately 28% from its highs of around £20.5 per share in August 2018.
A Burford breakdown
The company invests in five distinct areas to produce income: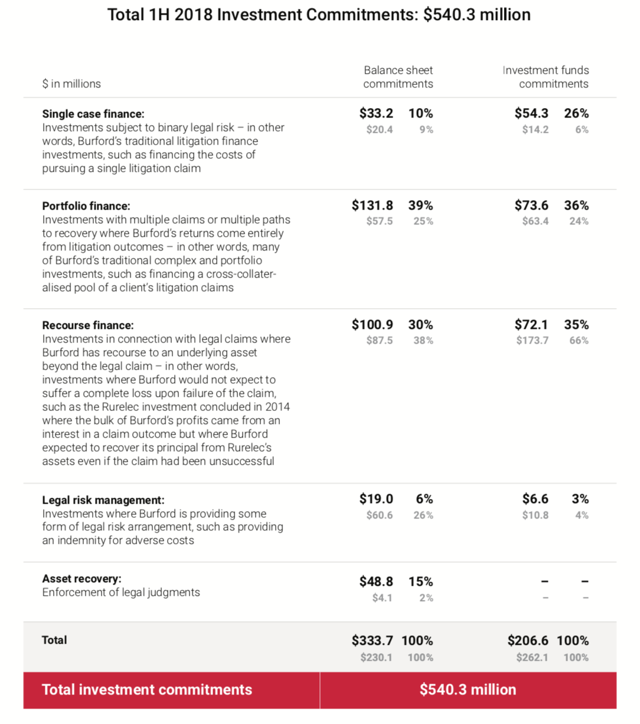 Investors should note that as income is mainly derived from litigation settlements and awards, income is less predictable than that of a consumer staple stock. However, Burford note that most disputes lead to settlements rather than going to court. The income generated is subject to the vicissitudes of litigation and the unpredictability it provides. However, as the portfolio of cases increases, the risks of a single case will start to diminish and should lead to a more steady stream of income.
In addition to these five areas, Burford generates income from both investment management and insurance, although these remain very small sources of income. These two areas generated $2.3m and $1.68m respectively, after taxes, in the first half of 2018. It should be noted that the insurance business was implemented in 2017 and remains to be a non-core part of the business.
Dividends
As Burford reinvests most of its earnings back into future growth, the dividend yield remains small at 0.6% for any investors initiating a position today. However, the company has grown the dividend every year since 2010 from an initial payment of 3.6 cents per share to a full year dividend of 11 cents in 2017. The interim payment in 2018 was 3.67 cents per share, a 20% increase from the prior year, meaning the total dividend payments for the year are expected to be around 12.5 cents per share.
To give a flavour of how conservative the company's dividend policy is, the chart below outlines the dividend cover of the top 100 U.K. listed companies. This is how many times a company's earnings cover a dividend payment.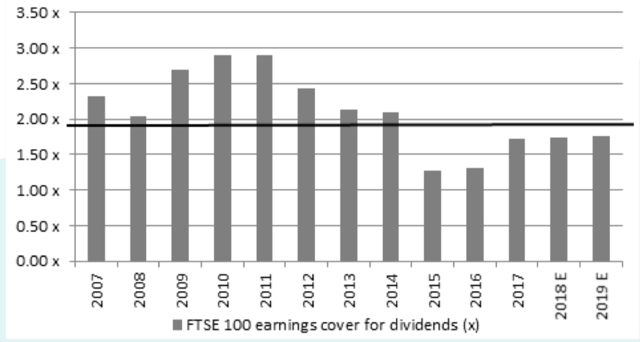 (source: Digital Look)
Average earnings cover is sitting around 1.7 the dividend payments. By contrast, last year Burford's dividend cover stood at 10.88. This highlights how safe the dividend really is and that the company is currently focusing on organic growth than payments to shareholders.
A Brexit proof stock?
One reason why Burford seems to be undervalued is that is it basically a U.S. company trading on U.K. valuations.
The company generates the lion's share of income from the United States, although it generates income from the United Kingdom, Canada, Australia, Singapore and the Cayman Islands.
The chart taken from their 2017 Annual Report below outlines a breakdown of revenues: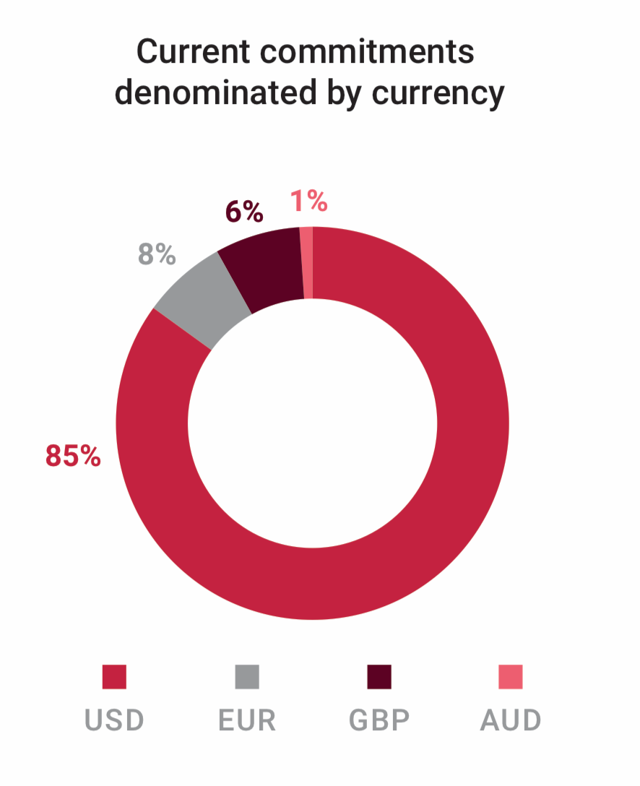 As can be seen from the above chart, the company has very small exposure to the British market. Instead, the company heavily relies on the U.S. for income and that shows no signs of slowing down.
Brexit, regardless of the outcome, should not have a material negative effect on the company's ability to produce income. If anything, Brexit should increase the chances of commercial litigation arising as many company contracts might not have provisions for such an outcome.
This point cannot be expanded upon with any real utility as the Brexit story is continually subject to uncertainty and change. At the time of writing, the proposed vote on the 'deal' struck between the U.K. Government and the European Union has been postponed due to a lack of support in the Commons. This means that either of the following situations must follow: further negotiation must take place to alter the current deal to one which will be backed by Parliament; the U.K. leaves on a 'no-deal' scenario and reverts to WTO rules; or the U.K. abandons leaving the European Union.
Whatever the situation, I cannot see a plausible situation in which Brexit should materially negatively affect Burford Capital.
To conclude
Burford Capital is creating solid growth on both the top and bottom line while maintaining strong dividend growth for investors.
The market-wide pullback in equities has created a good entry point for investors to take advantage of a strong company that is trading at valuations in line with its U.K. peers, although sharing little of the political risks that plague them. If the same company was listed in the United States it would no doubt be given a much greater valuation.