In line with our process of being on the ground in the countries we invest in, Senior Investment Analyst Ruchir Desai recently traveled to Bangladesh to meet with management of portfolio and shortlisted companies. Photos are by Asia Frontier Capital, except where otherwise noted.
Bangladesh: A country which in the past has been more commonly in the news for public strikes (hartals), cyclones and floods and at times for military coups. These perceptions though are just one part of the story – the country has done exceptionally well both economically and socially over the past decade with GDP growth of greater than 6% since 2010 which has helped increase income levels that have now overtaken some South Asian peers such as Pakistan. The last 12-18 months have been a bit weak for the country's macro-economic backdrop with a rising current account deficit but over the longer term, Bangladesh's macro-economic metrics have been more stable than some of its peers in South Asia as well as in the frontier market universe. Its fiscal deficit as a % of GDP has not been more than 5% over the past decade (a big achievement amongst the frontier and emerging markets universe) while its current account, which was in the surplus over the past few years, has only gone into negative territory over the last 12-18 months due to rising machinery imports and now higher oil prices. Government gross debt to GDP at 33% is also significantly better than most regional or frontier market comparisons.
The Bangladesh story is much more than just this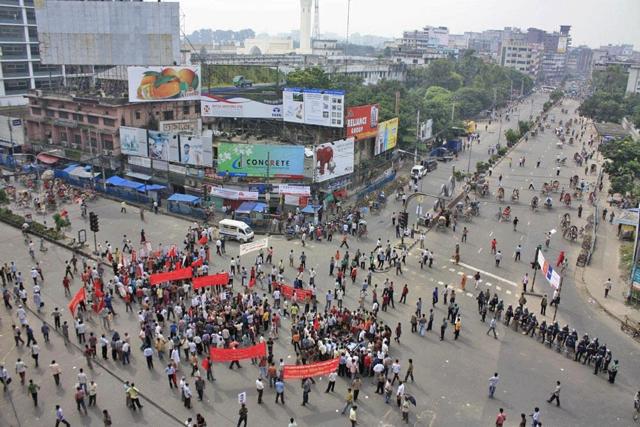 Another positive for macro stability are foreign exchange reserves, standing at USD 31 billion, providing around six months of import cover – a relatively better position to be in compared to other frontier markets in the region which have recently had issues with foreign exchange reserves or balance of payments. This build-up of foreign exchange reserves has been aided by a growing garment industry whose exports touched USD 31 billion in the most recent financial year ended June 2018 and this industry has been one of the mainstays of foreign exchange earnings as garment exports account for 80% of the country's exports.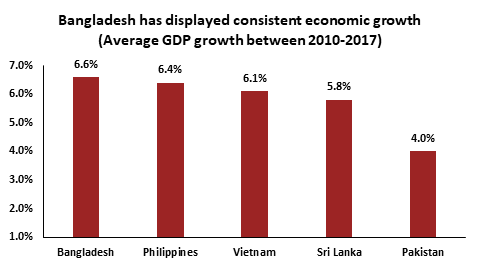 (Source: IMF)
Besides preferential access to the European market, the Bangladeshi garment industry benefits from a large labour pool while wages at USD 95/month are significantly lower than those in competing nations like Cambodia, China and Vietnam. A combination of these factors has now made Bangladesh the second biggest garment exporter after China. Worker remittances have also played a big role in building up foreign exchange reserves and these have rebounded in the latest financial year ended June 2018 by 17% to USD 15 billion (6% of GDP) due to a weaker currency and in the first five months of this financial year, they are up by 9% year over year.
Politics, which has in the past led to violent protests especially in the run up to national elections, appear to be a thing of the past with the current government having a firm grip on overall affairs which has led to a relatively stable environment in the run up to national elections on 30th December 2018. Given the economic and political expectations over the next few years it was a good time to visit Dhaka to get a feel of things by being on the ground.
Despite some of the perceptions, Bangladesh's relatively stable economy offers a huge potential given its GDP of around USD 260 billion and population of 165 million which makes it amongst the larger economies in the region after China and India. Perceptions aside, this market should not be ignored as income levels rise for a large young population with a median age of 26 who will be a large consuming market over the next decade. In fact, Bangladesh is expected to have one of the fastest growing middle and affluent class populations just after Vietnam.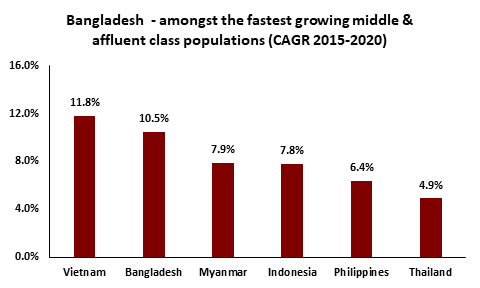 (Source: Boston Consulting Group)
It is for this reason that many global and regional automotive firms have decided to put up assembly plants in the country. Honda has recently opened its motorcycle factory with a capacity of 100,000 units while Indian peers Hero MotoCorp and Bajaj Auto have also set up motorcycle assembly plants in the recent past. It is not a surprise that such investments are being made as the motorcycle market in Bangladesh has massive growth potential as annual sales in 2017 were only about 390,000 units, a miniscule number give the size of the population and with Pakistan and Vietnam doing annual motorcycle sales of around 1.9 million and 3.2 million respectively. From a listed equity perspective there could be ways to play this theme, as Runner Auto, a local motorcycle company lists next year.
Honda is the latest player to begin assembling motorcycles in Bangladesh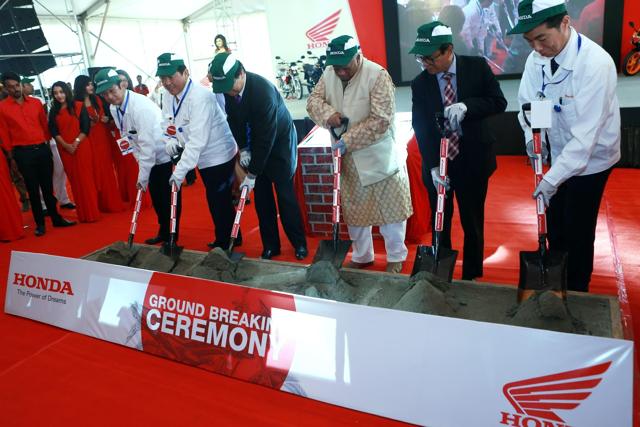 (Source: HRM Asia)
Consumer appliances is also a growth area due to very low penetration levels for various products. Washing machine, air conditioner and refrigerator penetration levels in Bangladesh are at 2%, 3% and 20% respectively – much lower than levels seen in regional peers or globally. The AFC Asia Frontier Fund owns Singer Bangladesh which is one of the leading manufacturers and retailers of white goods and has displayed good growth rates over the past few years with the current year's net profits having grown by more than 20% on the back of rising refrigerator and television sales. Singer has built up a good value for money brand in the country which allows it to compete with some of the larger global brands like Samsung and LG. Furthermore, the announcement by Samsung a few months ago that it will begin assembling smartphones in the country for the domestic market brings home the point about the consumer opportunity that Bangladesh offers. Smartphone penetration is still only at around 30% while data revenues for Grameenphone, the country's largest mobile services provider, are growing by 15-20%.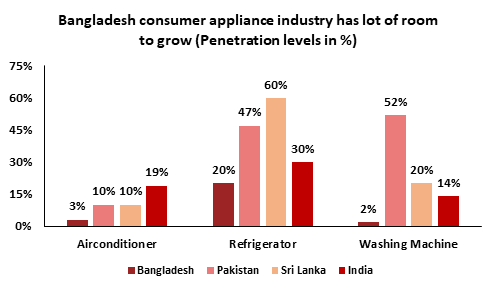 (Source: Asia Frontier Capital)
Another sector which is expected to do well with rising consumer disposable incomes is the pharmaceutical sector which has grown cumulatively by 16% over the past five years and there is enough room to grow this size further as per capita healthcare expenditure in Bangladesh at USD 32 is still extremely low relative to regional peers. The domestic pharmaceutical market is dominated by the large players of which Square Pharmaceuticals and Beximco Pharmaceuticals are the No. 1 and No. 3 by market share and the AFC Asia Frontier Fund owns both these names. The recent correction in their share prices has made their valuations more attractive at a trailing twelve month P/E of 16.7x and 12.5x respectively while both have shown greater than 10% cumulative earnings growth over the last five years – a very robust performance.
Exports of Bangladeshi pharmaceutical products are also picking up though they are still in the early stages of growth with total exports of just over USD 100 million. Both Square Pharmaceuticals and Beximco Pharmaceuticals are taking the lead in this area as each of them have won approval from the U.S. FDA to launch some products in the U.S. market.
The banking sector is going through issues related to high non-performing loans which is a risk to the system, however most of these non-performing loans are concentrated in state run banks (as is the case in most developing markets) while most of the private sector banks are well run and have a large opportunity in front of them as the economy develops and income levels rise. Mobile Financial Services (MFS) in Bangladesh has immense potential given that a large part of the population does not have a bank account while the penetration of smart phones can lead to significant growth in mobile based digital payments (think Paytm from India and m-pesa from Kenya). One of the private sector banks which has taken the lead in MFS is Brac Bank, which has its own product named Bkash.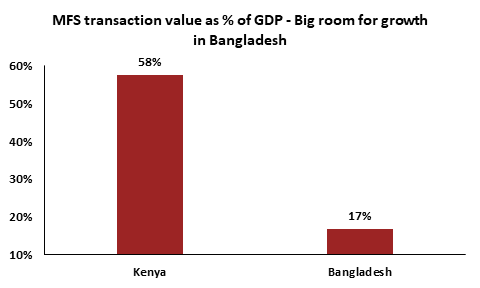 MFS: Mobile Financial Services
(Source: Bangladesh Bank, Communications Authority of Kenya)
Bkash has the first mover advantage as it was one of the first MFS products to be launched in Bangladesh and this has helped it capture a 70% market share of all MFS transactions and the brand has become synonymous with transferring funds digitally or making digital payments. In April 2018, Alipay acquired a 20% stake in Bkash and this investment will go a long way in further developing the digital payments platform. At the moment, the majority of transactions on the Bkash platform are simple deposit/withdrawal transactions but the future growth would come from retail/digital payments as Bkash plans to build out its point of sales network over the next few years. Already, in most retail outlets in Dhaka, one can pay digitally using the Bkash mobile app and this trend is only beginning.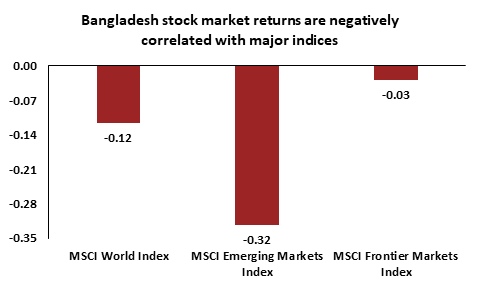 Bkash – taking the lead in mobile digital payments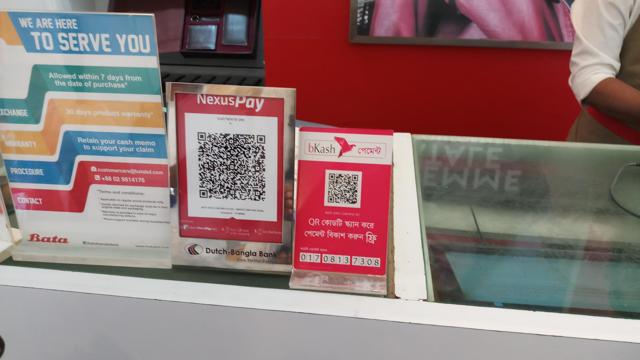 Moving around Dhaka, either within the city or to and from the airport, it is quite evident that the country's infrastructure lags the region and this actually is an opportunity as there are a number of projects being undertaken to improve the efficiency of logistics. The Padma Bridge which is being developed will link the Southwest region of Bangladesh with Dhaka and help develop this region further while the Dhaka-Chittagong highway is being expanded into four lanes from two which will also help reduce travel time between Dhaka and Chittagong in the Southeast which is the biggest port of the county.
These infrastructure developments should help commercial vehicle sales, which have grown at around 20% over the last five years, and should have healthy growth going ahead as the number of commercial vehicles sold annually in Bangladesh is still significantly lower compared to countries of a similar range of GDP or population. Given the potential, Indian companies such as Ashok Leyland have set up assembly plants with their local partners (IFAD Autos which the AFC Asia Frontier Fund holds) while Tata Motors and Eicher Motors are also looking to put up or expand existing local assembling capacity and reduce dependency on imported units.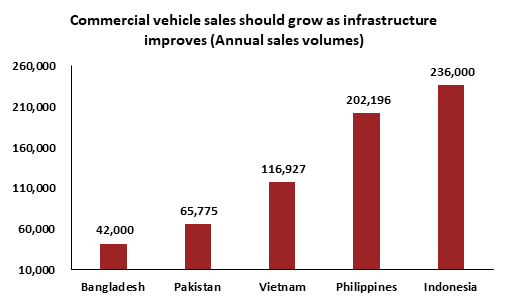 (Source: Asia Frontier Capital, International Organisation of Motor Vehicle Manufacturers)
One can also see a few more changes to the city with more international brand hotels setting up in Dhaka. A Hilton is under construction just opposite the Westin while the Courtyard Marriott, JW Marriott and InterContinental are also under development. This new supply will hopefully bring room rates to more realistic levels as rates are currently quite high relative to the region.
Besides the opportunities that the various sectors provide, geopolitically Bangladesh has developed a balanced foreign policy which is not too one sided or antagonistic towards a specific country and this has resulted in good relations with China, India, Japan and the U.S. These balanced relations have generated commitments from most of these countries to help develop the country's infrastructure which should be positive for the overall economy.
From an investment perspective, this year has not been the best for the stock market due to nervousness in anticipation of the upcoming election and all the uncertainties that usually come with it. However, the correlation of the DSE Broad Index (the benchmark) with the MSCI World Index over the past five years has been negative while correlations with other major indices are also negative, making the Bangladesh investment case very strong from a diversification point of view as well.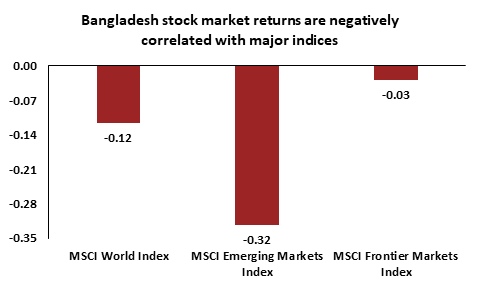 Indices correlated to the Dhaka Stock Exchange Broad Index
(Source: Bloomberg. Based on 5 years monthly data)
The weak market sentiment has also made valuations in Bangladesh much more attractive with the MSCI Bangladesh IMI (Investable Market Index) Index trading at a trailing twelve-month P/E of 12.3x. This is a discount to some regional peers like Philippines and Vietnam while having a similar trajectory of greater than 6% GDP growth over the next five years and also displaying a longer-term history of macro stability. Given the increasing urbanisation, improving infrastructure, higher disposable incomes and a large young population, we are very positive on the outlook for consumption-focused themes such as consumer discretionary, financial services and healthcare.
The next few months could lead to some uncertainties due to the elections as well as some amount of currency weakness but given the opportunities that the country presents and taking a five-year view, amongst our larger markets, we are most bullish on Bangladesh after Vietnam.
Some of the ways to get exposure to Bangladesh can be via certain ETFs such as the DWS Xtrackers MSCI Bangladesh Swap UCITS ETF or the iShares MSCI Frontier 100 ETF which has a 6% weight to Bangladesh (NYSEARCA:FM). On an individual stock basis, one can get exposure to the country via the Beximco Pharmaceuticals GDR listed in London and which trades at a significant discount to the local listing in Dhaka. Some Indian auto companies also have exposure to Bangladesh like Bajaj Auto, Tata Motors (NYSE:TTM) and Hero Motocorp.