Investment thesis
The CEO of Discovery, Inc. (DISCA) (DISCB) (DISCK), David Zaslav, spoke at the UBS 46th annual UBS Global Media and Communications Conference in New York on December 3rd 2018. Among the many positives he shared such as the higher than expected cost synergies with Scripps, faster deleverage and possible deals with the FAANGS, he also revealed that advertising revenue is likely to grow at 2-3% instead of 3-5% in the fourth quarter due to a hiccup in TV ratings in nineteen channels.
The market chose to focus on the negative and sold off its shares at $25 from $31, twice steeper than the broad market. Since our first report on Discovery, the investment case has not changed; the stock is just 20% cheaper. We took the opportunity to add to our position, making it a medium-sized portion in our portfolio.
For new readers, please go through the first article here for more details, and refer to the conference webcast here.
Initial thesis – Nothing has changed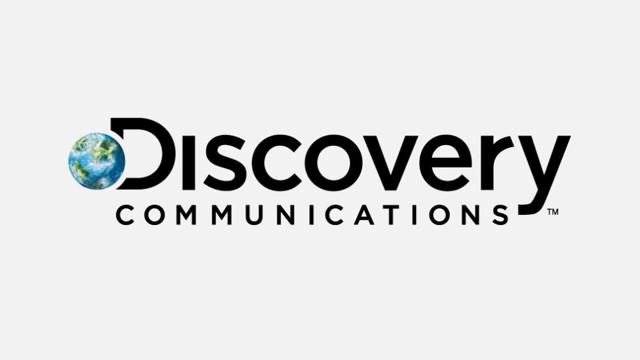 The initial investment rationale was that at the price of $30/share, investors were buying a quality business for less than 8x forward FCF. To achieve this price Discovery would need to generate $3B FCF by 2020, of which $600 million will come from the cost synergy with the Scripps integration. After which, the company will de-leverage, and finally, restart their buyback programme. The key here is reaching that elusive $3B FCF by 2020.
As the average industry valuation is 2x of Discovery, investment in the stock today will reward investors with at least a 50% return.
Setback overblown
We reviewed the facts and determined that there were more positives than negatives from the latest investor presentation.
The negatives were firstly the 11% fall in nineteen TV channel ratings. Notably, a highly anticipated show 'Fast N' Loud' will be delayed by two months. The CEO, then shared that the setback will lower advertising revenue growth estimate to 2-3%, closer to 3%, from 3-5%. Let's figure out if the 1% drop in sales growth will have a significant financial impact on Discovery.

Source: Revenue by region, Discovery 10-Q Sept 30, 2018
Q3 advertising revenue was roughly 52% of total sales, or $1.36B.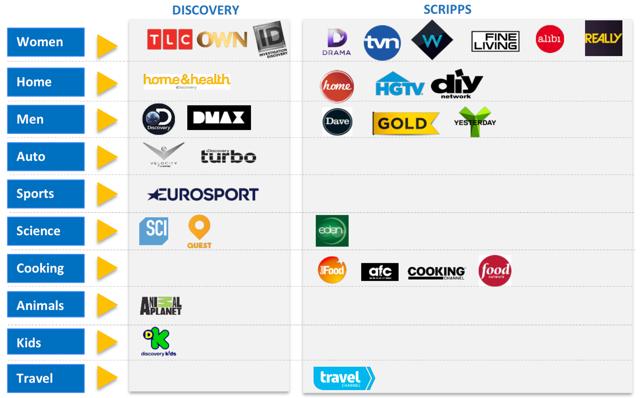 Source: Discovery channels, Investor presentation Jul 2018
Since Q4 2017 revenue did not include Scripps, it is not straightforward to estimate precisely in dollar terms of the impact of the 1% reduction in growth. However, revenues at Discovery is not seasonal. Thus, if we use the Q3 figure as a guide, the 1% reduction translates to a $13M of sales worse off in Q4. This equates roughly to $4M of FCF (current FCF margin of 34%), and if we apply the current FCF multiple of 7x, the negative news should have had a $28M impact on Discovery's market valuation.
Irrationally, Discovery market valuation lost roughly $2B in the past few weeks, with $1B related to the news. Granted, the decline in TV ratings and slower growth in Q4 advertising revenue could have a longer-term impact. However, the rest of the channel's ratings were okay, and Discovery has a great track record of reverting negative TV ratings before.
This information alone shows how inefficient the market can be. Let's move to the positives.
Higher and faster synergies
Discovery continues to progress in its integration with Scripps. The rationale of the acquisition was to form a global IP company. Scripps' deal works well with Discovery as both own their IP in different geographies. Scripps will add exposure in Europe where Discovery lacks. Additionally, synergies will come from lower operational costs.
Regarding numbers, the benefits of synergy are already higher than expected. Initially guided at $350M, then raised to $600M. Now, it will be higher.
If the reader recalls, our workings for a $600M synergy will yield $3.3B FCF by 2020; now it could be higher, or at least leaves more margin for errors in our estimation.

Source: Scripps Networks, 10-K financials, author's calculations
The higher cost synergy reflected in faster deleveraging. Thus, Discovery's leverage ratio will be 3.8x by the end of the fiscal year, reduced from the previous estimate of 3.8-3.9x. The reduction of leverage is also three months earlier than expected.
One thing that CEO Zaslav mentioned which adds weight to our thesis was the pricing of Discovery bundles versus other networks.
First, at the big cable networks (NBC, Disney, Fox, TimeWarner, CBS), viewers pay a much higher price to view their channels. The majority charges $55 a year per subscription. Meanwhile, viewers pay $20 for Discovery bundles. Additionally, 40% of the channels that these major networks offer are Discovery channels, yet, Discovery only gets a small cut from that. A specific example Zaslav gave was the long-term deal with AT&T; Discovery channels represent 25% of the cable, but only 8% of revenue.
The point is that Discovery has a tremendous opportunity to raise prices to close the pay gap. With its vast amount of channel in multiple continents, it provides a large funnel of audiences which is particularly beneficial to attract viewers in specific programs/ sports events/shows. By this, the CEO laid out the lucrative deals with the FAANGS.
While the above opportunity with the FAANGS is speculative, Zaslav argued that Amazon TV, Facebook or Youtube TV do not have the 'funnel' to market to people, i.e. a variety of choices in each category. Discovery can provide that funnel and has a 'menu' for each of the FAANGS. In Zazlav, we sense a persuasive deal maker, hustler, and would not be surprised if a deal will be announced with one of the FAANGS before 2020. This provides a considerable upside to our original thesis.
Risks
What can go wrong? Investors should always be guarded about management guidance, M&As do not often yield synergy. However, the progress at Discovery is positive as the synergy guidance has been raised repeatedly.
There is also plenty of direct competition in cables such as The Walt Disney Company (DIS), Twenty-First Century Fox (FOX), Comcast (CMCSA), and Viacom (VIA, VIAB).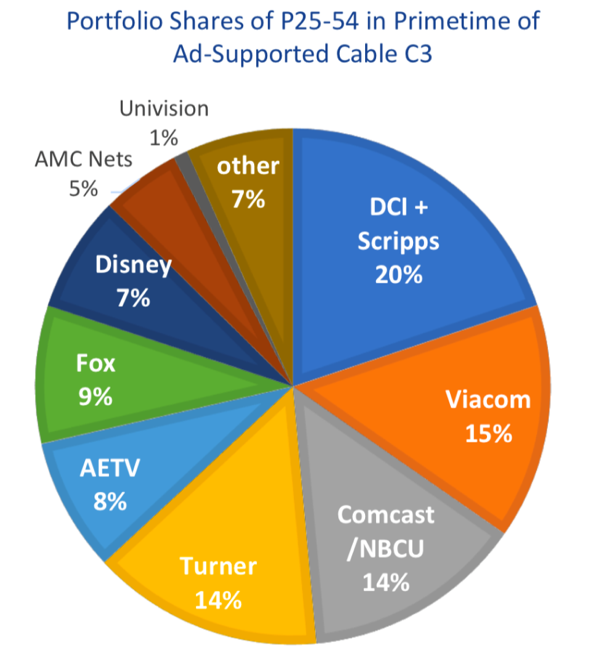 Source: Investor presentation Jul 2018 (Discovery + Scripps – blue)
The indirect competition for screen time also intensified from Netflix (NFLX), Amazon (AMZN), YouTube and Google (NASDAQ: GOOG) (NASDAQ: GOOGL), AMC Networks (AMC), as the trend of cord-cutting and cord-shaving hurt Discovery in recent quarters.
We also need to remind investors that Discovery has an incredible amount of debt. We are nervous about the 1 to 3-year total. At the current rate, all its FCF (in the bullish case) will about cover the interest and principal payments.

Source: Discovery Inc, Debt obligations as YE2017, 10-K Dec 31, 2017
However, we feel comfortable with Discovery as the current interest rates remain low (3-4%). Importantly, its quality (long-term and stable) of earnings remains strong, its relatively low cost operating model and ownership of its production should help when refinancing comes.
Conclusion
We argue the recent news that caused the sell-off has made Discovery an even more attractive investment today.
We reasoned that Discovery's fall in advertising revenue of 1% should only make a modest dent to its current market valuation. Secondly, we are upbeat that the higher cost synergies brought about faster deleveraging. Finally, Zaslav laid out a bullish scenario whereby it has much room to close the price gap with other cable providers and possible deals with the FAANGS. These are icing on the cake that may add considerable upside to the investment.
In light of the sell-off, we have made Discovery a medium size position in our portfolio. We welcome feedback and comments.
Disclosure: I am/we are long DSICK. I wrote this article myself, and it expresses my own opinions. I am not receiving compensation for it (other than from Seeking Alpha). I have no business relationship with any company whose stock is mentioned in this article.