A Fantastic Run For LULU
Lululemon Athletica (LULU) delivered yet another fantastic earnings report last week. The company reported a $0.06 beat on EPS estimates and a $10.14 million beat on revenue estimates. That makes it 8 straight earnings reports that Lululemon has beat on both EPS and revenue, dating all the way back to 2016! This incredible run has produced around 55% gains this year alone. The company, based out of Vancouver, Canada, has forged its way to the forefront of retail, and is now a leader in the premium athletic wear industry. Even after a nice earnings report, the stock fell due to weakness in the broader market, especially retail.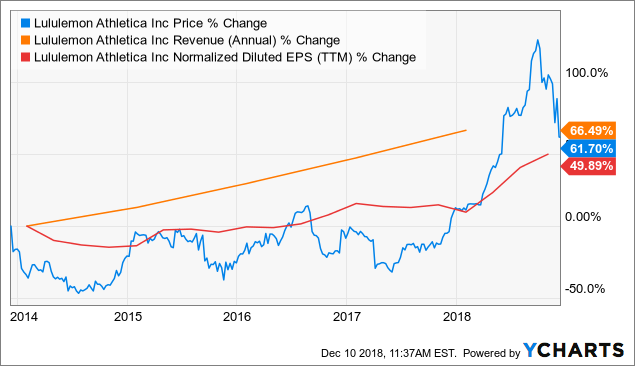 (Figure 1) Lululemon's Steady Growth Over The Last 5 Years
Lululemon has been opening on average around 40 stores, more or less, per year since 2015, and has begun to expand well internationally (Figure 2). All of this growth and the company still trades at a much lower P/E ratio than many of their competitors. LULU's P/E trades around 44x, considerably lower compared to top peer Nike (NKE) at 59x. With an EV/EBITDA of 22.9x, LULU trades cheaper than both Nike at 24.6x and Under Armour (UAA) at 33.6x in that aspect as well. Lululemon Athletica is clearly the best value buy of the these three leading athletic apparel chains following a recent pullback in retail.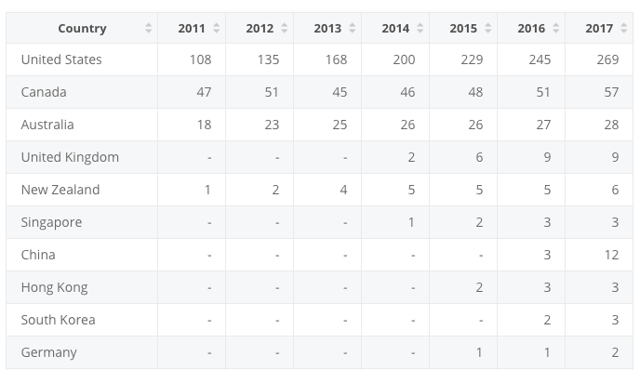 (Figure 2) Lululemon Continues To Grow And Expand Across The World
CEO Calvin McDonald commented on the company's run in the most recent earnings call saying:
"Lululemon has achieved a high level of success over the past year and has established a solid foundation to continue to build our future. It's been exciting to see guests around the world respond so strongly to our product offerings and improved digital experience. I look forward to what's ahead for our brand as we strive to exceed the expectations of our guests."
Premier Brand In Athletic Wear
Lululemon Athletica has established themselves as the premier brand for athletic wear. Customers are willing to pay just about any price to get their hands on their leggings, shirts, and more with prices exceeding $100 for much of their apparel. The company has done a nice job dipping into men's apparel as well, posting double-digit increases on new male customers throughout 2018 earnings reports. Whether it is running, yoga, or just working out, Lululemon has become the go to brand. They have even begun to branch out nicely into everyday fashion wear with sherpa jackets and office wear.
With a gross margin of nearly 55%, LULU is making a hefty profit for each sale. Even Nike, which is considered the top brand in athletic wear, only posts a gross margin of around 44%. This means that each increase in sales that Lululemon posts is just that much more effective than their competitors. LULU has a better customer retention rate than Nike, adidas (OTCQX:ADDYY) and Under Armour as well. Lululemon has become like the Apple (AAPL) of women's athletic retail. Everyone wants their products, people will pay just about anything to have them, and customers are beginning to shop nowhere else. If Lululemon can continue to grow the men's side of their brand, they will be hard to slow down (Figure 3).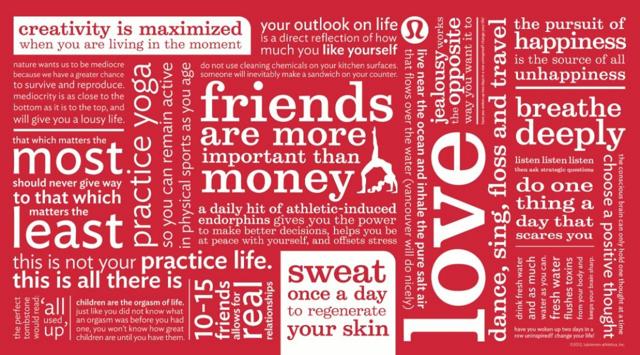 (Figure 3) Lululemon Has Built Up A Premium Brand That Is Hard To Beat
Analysts' price targets on the stock range everywhere from as low as $110 to as high as $200, with the consensus price target being around $161 (Figure 4). After the stock's most recent decline, Oppenheimer came forward defending their $190 price target, stating they remain confident in the premium valuation. Overall, Wall Street analysts for the most part agree, Lululemon is at the forefront in retail.
When Will It Run
Risk
One of the only factors that has been dragging Lululemon's stock down is the state of the broader market. Both retail and growth stocks have struggled of late, and LULU falls into both of those categories. With economic slowdown projected, premium brands like Lululemon will take a hit. Although, this has already been factored into the valuation, and is the reason why LULU currently sits at what looks to be such a good price. As long as the company continues to post growing numbers, and the market does not enter bearish territory, there appears to be fairly little risk in Lululemon. If the company reports 2 straight downtrend earnings, that is when I would begin to believe the risk outweighs the reward, but until then, I believe LULU is a good investment.
Expansion into China may bring fears of tariffs, but with less than 5% of stores in China, I do not see the trade war posing very high risks. By the time Lululemon Athletica does begin to make bigger headway into China in the coming years, I believe the trade war should be for the most part resolved.
The company has no debt, and posts a fantastic balance sheet, increasing sales and revenue year after year with no exceptions. Management has done a nice job with finances and will have to keep that up to continue to keep risk in investment down. Retail has been a tough sector of late, with departments such as Sears (OTCPK:SHLDQ) going under and names like J.C. Penney (JCP) struggling, but with no debt, there is little chance Lululemon will be following these companies down anytime soon.
Summary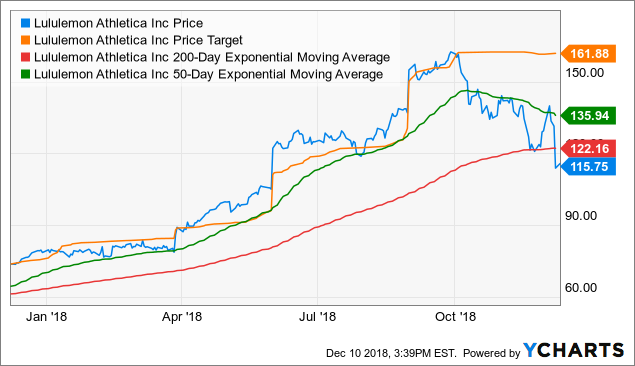 (Figure 4) Lululemon Price Targets Along With Moving Averages
With terrific numbers and relatively low risk, the question is not so much of will this stock go up, but when will this stock go up. Timing is one of the hardest parts of investing, so finding the cheapest possible entry point is crucial. I believe this entry point is near. The stock has pulled back dramatically, and may slide some more before it finds its footing. Christmas sales numbers should provide the stock with a nice boost, so it may be a good play to buy in small amounts if the stock falls below $110 before then. Lululemon has historically had their best earnings reports in the 4th quarter, coming up this March, thanks to holiday sales. These appear to be the two greatest catalysts going forward. January rate hikes could take a hit on the stock if they were to come, but a decision of no rate hikes to begin 2019 could provide a beginning to a run. Every time I have been in the store lately it has been absolutely packed. Even if the economy slows as projected, I do not see Lululemon's growth slowing dramatically, because of this I believe a $145 price target by the end of next summer is completely possible due to an estimated 40% growth by then. Watching moving averages will be helpful when judging the current sentiment of the stock. If the 50-day moving average crosses below the 200-day moving average, that may be a sign that the market has turned bearish on LULU on more than likely retail as a whole (Figure 4).
Disclosure: I/we have no positions in any stocks mentioned, and no plans to initiate any positions within the next 72 hours. I wrote this article myself, and it expresses my own opinions. I am not receiving compensation for it (other than from Seeking Alpha). I have no business relationship with any company whose stock is mentioned in this article.