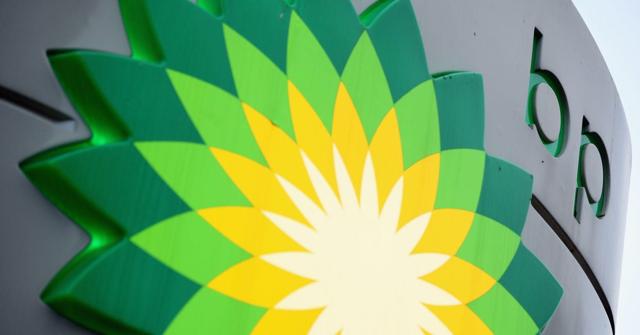 source: cnbc
BP (BP) has been one of the more impressive performance in the energy sector, as it has faced enormous headwinds for years, and yet has managed to navigate those tumultuous waters and emerge as one of my favorite plays in the sector - especially in generating consistent and significant income for shareholders.
Even though BP has lost approximately 4 percent over the last month, it has held up better than the broader energy sector, which fell almost 9 percent during the same period.
In its next earnings reports expectations are it should report earnings of about $0.75, which would be an improvement of over 17 percent year-over-year.
As for full year, it should end up with earnings of about $3.60 per share on revenue of close to $295 billion. If it reaches those numbers, it means it would improve earnings per share by over 90 percent and revenue by over 20 percent.
Even with what I consider to be a temporary weak oil price market, BP is enjoying solid revenue and earnings, while being positioned to deliver increased production and lower costs over the next two years at least.
With that in mind, I think its dividend is safe and will reward shareholders looking for income nicely in the years ahead.
Production growth looks good
In 2017 output for BP climbed by a robust 10 percent, and that momentum continued into 2018, where it was up by about 7 percent in the third quarter against the results from last year in the same reporting period.
With its decision to get back into shale in a big way by acquiring U.S. shale assets from BHP for $10.5 billion, it's very clear it has a lot of room to maintain its production growth going forward.
That does bring up a concern in regard to leverage, which as of the end of the last reporting period long-term debt accounted for approximately 35 percent of its capital structure. If all of the $10.5 billion paid to BHP were done so using debt, it would bring its leverage to a little under 40 percent of its capital structure.
This would only be a major issue for the company if the price of oil plummeted further. I don't think that is going to happen in a meaningful way. But with OPEC cuts versus shale production, it depends on whether or not there will be any surprises from shale that offset production cuts more than the market is looking for.
But even if it does, I don't think the price of oil will collapse in a way it would have a detrimental impact on BP. It may drop some, but BP's cost-cutting measures have prepared it for generating profits in a low oil price environment.
With an estimated PEG ratio around 0.35 over the next several years, BP's earnings growth looks solid going forward.
RBC also recently noted that it believes "BP could generate a free cash flow yield by 2021 of at least 11% in an environment where global benchmark Brent crude is trading at about $55 a barrel."
Cost cutting
Since oil plunged to under $30 per barrel, all the major producers focused on cutting costs, and BP has been able to do that very well, and says it is able to cover operating expenses and its high dividend payout with oil at about $50 per barrel.
The long-term goal on the cost side of the business is to slash it to a range between $35 to $40 range by 2021. In my view, if it's able to do so, it should be able to generate a profit and defend its dividend in almost every price environment. Even if there were to be a repeat of what happened when shale production soared and oversupply drove down the price of oil, it will have the capacity to endure for a long time without concerns over cutting its dividend as it had to when the price of oil dropped to under $30 a few years ago.
Longer term outlook
BP recently stated it isn't concerned if WTI oil prices were to be at about $50 per barrel. Its long-term operational assumptions are to make investing decisions based upon oil prices being in a range of $50 to $75 per barrel. That is also true of a $50 Brent Crude floor, which BP and its peers have been making strategic plans based upon that very conservative scenario and price environment.
BP's CFO Brian Gilvary, said this on its third quarter earnings report:
We run those cases at $50 and $75 a barrel. And at $75 a barrel real over a very long period of time, and $50 is the base case that we run everything at. That's how we look at our projects.
Concerning the drop in its breakeven point, Gilvary suggested the company will be able to reach that by the latter part of 2021. He added a caveat of it being determined by how much the company will distribute to shareholders.
That suggests to me it'll be determined by the view of the company concerning support for the price of oil at that time. Obviously, if oil prices are sustainably higher in a couple of years, the company can be more modest in its pace of cutting costs, against a lower oil price baseline.
Conclusion
BP remains one of my favorite plays in the energy sector. With its ability to lower costs while boosting production, it's evident the company, outside of the price of oil falling off a cliff, will be able to not only defend its dividend, but increase it on a steady basis if the price of oil cooperates.
If not, it will continue to focus on cutting costs more quickly while continuing to pay out a dividend that should be at about 6 percent in the future.
BP remains a solid holding for income investors, and under most scenarios is should have a problem maintaining and growing its dividend. It's more a matter of how much it'll boost it, rather than if it will; that will be determined by the oil price environment in the second half of 2021.
If it's stronger shareholders will enjoy a higher payout, if not, the increase in the dividend will be more subdued as the company will allocate resources to cutting costs under that scenario.
Either way, BP should be seriously considered as a holding for those looking for income.
Disclosure: I/we have no positions in any stocks mentioned, and no plans to initiate any positions within the next 72 hours. I wrote this article myself, and it expresses my own opinions. I am not receiving compensation for it (other than from Seeking Alpha). I have no business relationship with any company whose stock is mentioned in this article.