LONDON -- And you thought the only news out of Parliament on Wednesday was about Brexit.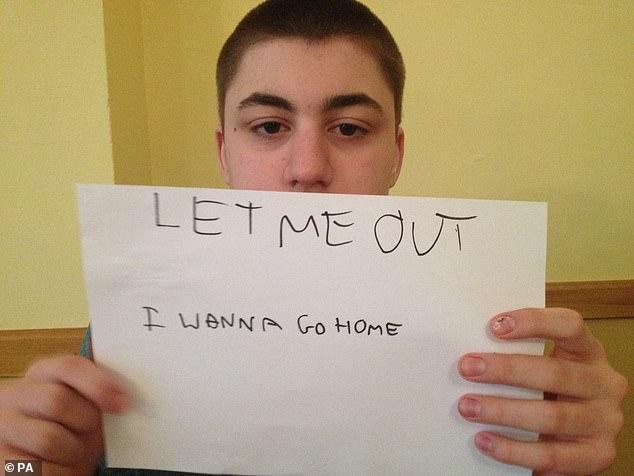 Matthew Garrett, 18 (above)'s mother attended the hearing. Source: The Daily Mail.
In a stunning hearing here that left onlookers in tears and lawmakers aghast, families of children with autism and other mental health disorders testified about their kids' deplorable treatment at inpatient facilities funded by the UK government. One girl was being fed through a six-inch square hole in a wall. Others were physically and psychologically abused, while one father described his daughter and other patients like her as "cash cows."
But this was not just an across-the-pond story: Some of those facilities are run by Acadia Healthcare Company (Nasdaq: ACHC), which generated $756 million of revenue from its UK operations in the first three quarters of this year. As lawmakers demanded that the nation's government-funded health care system better oversee its massive spending in the mental-health sector, it was clear that Acadia's vital overseas income stream could soon be threatened. It is unclear whether any of the few individuals providing testimony were discussing Acadia owned centers, however, Ian Birrell specifically named Joey Jacobs and Acadia as owners of facilities allegedly performing this gruesome practice.
We are shining a spotlight on the human rights of individuals who are being shut away and made invisible,"
said the Hon. Harriet Harmon, the chair of the House of Commons' Joint Committee on Human Rights. A full report of the hearing can be found here. The hearing focused on the general practice by providers, but chose to avoid singling out providers individually.
Afterward, I asked the father of one young woman detained and abused by this system -- identified during testimony only as "Bethany" to protect the family's privacy -- about the United States's financial ties to the situation.
People like Bethany are simply a number to them," he said. "They're the easiest cash cows available, to hit numbers, for execs to get their bonuses."
I have personally left several messages at the Acadia Healthcare Company Inc. requesting comment for this article. None has been returned.
Katie Mikles and I summarize the hearings from the House of Commons on 12/12/18
An Ongoing Saga
Wednesday formed yet another chapter in the ongoing saga regarding Acadia's financial practices and overall health. Last week, I reported on witnesses of abuses of children across the US, ranging from a former staff member, a former patient, and a former Acadia executive. These practices included the manipulation of insurance benefits, resulting in the exhaustion of lifetime health insurance benefits of American families. Over 600 pages of litigation and inspections are very damning evidence here.
I also noted how the UK's Daily Mail, led by reporter Ian Birrell, was reporting on the perilous conditions faced by UK children with autism and other mental health conditions. Again, Birrell listed Acadia Healthcare and Universal Health Services as two U.S. companies taking the bulk of the £730,000 per patient annually -- yes, $1 million apiece -- in government money, to any company offering these services that is contracted with the NHS, according to Bethany's father. Acadia has 13 facilities designed to involuntarily house and detain patients with autism and learning disorders, according to the Daily Mail.
Shortly after Acadia went public in 2011, all of its revenue came from 33 US facilities with 2,150 licensed beds. Propelled by industry tailwinds and rapid debt-fueled acquisitions -- including expansion into the UK and Puerto Rico, ballooning the company to its current 586 clinics and approximately 18,000 licensed beds -- Acadia generated impressive returns and revenue growth through 2015. (Revenue grew from $215 million in 2011 to $1.8 billion -- almost doubling annually.) Their stock skyrocketed from $8 to $80.
But while revenue was high, free cash flow was lacking. From 2011-2015, according to the Securities and Exchange Commission, and the 10K Filings made by Acadia Healthcare in those years, Acadia had a negative $60 million in free cash flow. Then, Subsidies began dropping, headcounts shrunk and fraud began being exposed in the news media and elsewhere. Shares of Acadia are down 52% as concerns over their business model and debt load have been exposed.
As a lifeline, Acadia has turned to the UK. The company made a $2.2 billion acquisition of UK-based mental health provider Priory Group in January 2016. As of today, Acadia operates roughly 586 facilities with more than 300 of those facilities located in the UK, serving 30,000 lives per year -- which generates 36% of their total revenue, all from a government-run health-care system that this week began to wake up.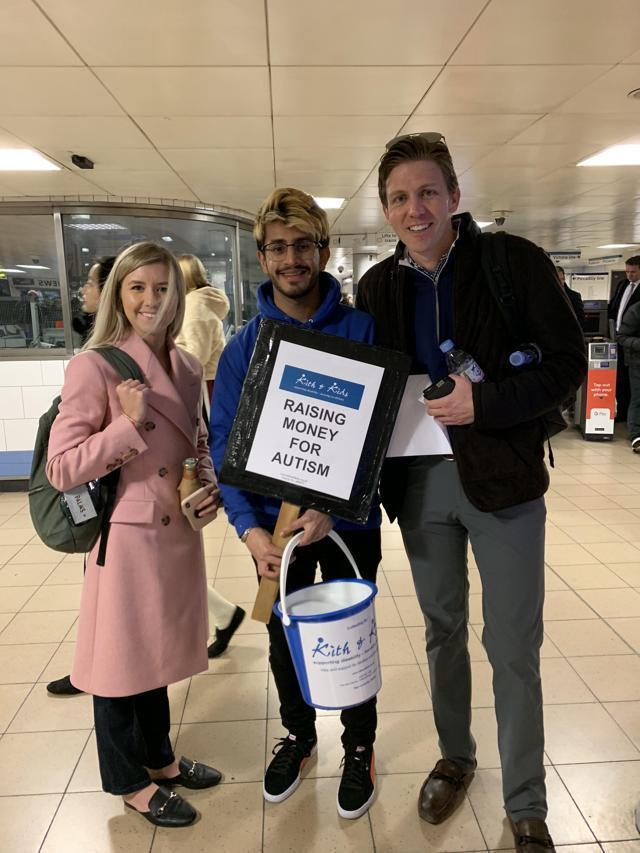 (Photo Above): Katie Mikles (left), myself (right), and Kulraj Sehmar (middle) who was raising money to fund proper autism care in the UK, while taking the Tube to the hearings in Westminster
Last month, I published my findings from a 14-month investigation of Acadia, including the fact that the company is named as a plaintiff in dozens of lawsuits alleging a wide range of patient abuses. Its officers have jumped ship over the last three years, taking billions in value with them. The overall insider ownership reduced from over 30% in early 2015 to just above 2% today.
On Wednesday here in Parliament, it only got worse. The attention given to treatment at UK facilities in general, many run by Acadia and UHS -- and the outrage it will surely catalyze -- endangers not just patients, but the companies themselves.