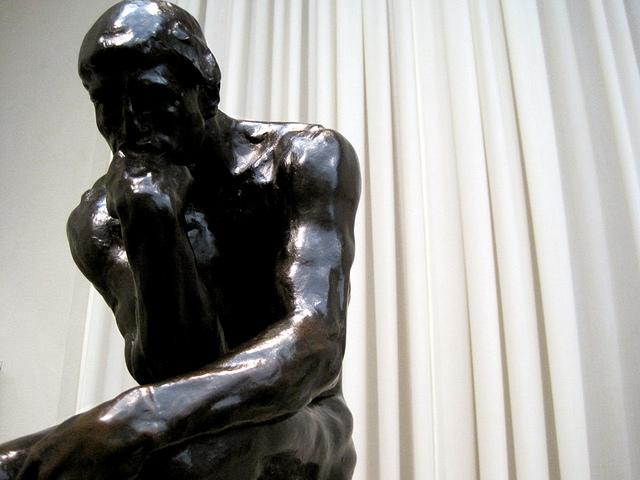 Image Source: Gaby Av
It's weird.
As an analyst, I know I can't get everything right, and when I'm wrong, I'm the first to admit it. But for some reason, the massive decline in Facebook's (FB) equity isn't making me feel like I made a big mistake in my assessment.
I know at times the market can know more than the investor, so paying attention to big price moves is extremely important. The market is certainly telling me I'm wrong. I also give a lot of kudos to those that called the decline in Facebook's stock – you know who you are.
I spend a lot of time thinking about the information contained in prices. At Valuentum, it is a core part of how we think about the likelihood of price-to-estimated fair value convergence. After all, if the market never agrees with you, then you can't possibly be right…ever.
Value, in finance, is not a sentimental thing. Value is cash-based, and boy does Facebook have a lot of dough. Not just in net cash but also with respect to traditional free cash flow generation. I know a lot of investors are focusing on slowing top-line growth and cost pressures, but the company is still growing like a weed, both the top- and bottom-line
I can put up a lot of numbers and explain to you how healthy Facebook is, but at the end of the day, shares just look ridiculously cheap, under some very conservative forecasts. I think it may come down to one of those unusual situations where it has may simply become unpopular to be a shareholder of the company.
Interesting, one of the best stocks in the history of the markets, per Jeremy Siegel's Future for Investors has been Altria (MO). The company almost always has been painted in a negative light by socially-conscious investors given the hazards of smoking, but it has been a huge winner for decades.
Though I could very well be wrong about the long-term trajectory of Facebook's future free cash flow stream, the company has staying power. The platform has among the more affluent user bases, and I think many find it much more intuitive to use that news platforms such as Twitter (TWTR) – yeah, I said news. No longer is Twitter thought of as a social media website. As long as there is a need for businesses to advertise in the future, Facebook will be rolling in the dough.
But why? Well, the company has built one of the strongest competitive advantages out there, and once behavior is established, it's hard for consumers to change. Facebook's network effect is tremendous, and frankly, I'm not worried about all the news that millennials are deleting the app from their phones. I may not have ever downloaded that app, but I still use Facebook.
Part of our thesis on Facebook may have been truncated a bit since it appears that Amazon (AMZN) is starting to make some progress in its own advertising initiatives, but the ad market is a large one, and if Facebook truly wanted to flex its muscle, we think its relationships with companies could effectively make Facebook a one-stop shop for people.
You can buy a whole bunch of stuff on Amazon, but if you can buy a whole bunch of stuff on Facebook, and chat with friends and family there, then why not? It's one destination instead of two, and Facebook continues to focus on new ways to add various revenue streams. Remember when Amazon used to just be an online book seller? Now it has AWS, which is a huge free cash flow driver.
I continue to believe that Facebook offers a tremendous open-ended opportunity, and it may very well become the "new" Internet in the coming decades. The company is still just generating the majority of its revenue from advertising. As it pursues other initiatives, I think its revenue growth will only become more durable. The future is really Facebook's to lose, in my opinion. My colleague Head of Data at Valuentum, Kris Rosemann wrote up the following take on Facebook, and an except is worth providing here (in italics):
We continue to like shares of Facebook due to the robust free cash flow the company generates, its fortress-like balance sheet, and its current position in an online advertising duopoly along with fellow simulated Best Ideas Newsletter portfolio idea Alphabet (NASDAQ:GOOGL). Estimates for the 2018 calendar year suggest that Facebook controls ~19.5% of the nearly $280 billion digital ad market, second to only Alphabet's Google, which holds an estimated 31.5% share.

Facebook is now looking to expand the avenues through which it sells advertising, though its most recent endeavor is not exactly new as it explored a similar service around the time of its IPO in 2012. The company is reportedly testing the implementation of ads in its search results and Marketplace, a similar feature to Google's AdWords, and it plans to test the feature by letting a select group of advertisers display ads on search results pages in mobile in the US and Canada, with the potential for the feature to be expanded to other regions. Critics of Facebook may point to the new advertising feature as another potential exploitation of user data by corporations looking to sell more targeted ads, and this has been a key sticking point for the social pressure heaped on the company recently.

The move comes as Facebook and other social media entities, such as Snap (SNAP), continue to work with advertisers on monetizing the increasingly popular "stories" feature that has been a smash hit with users around the globe. Slowing revenue growth has also been a key feature of negative news surrounding Facebook of late, but we're less concerned with ongoing double-digit top-line increases at the social media giant than we are with significantly increased spending that appears to be at least in part influenced by outside pressures.

E-commerce giant Amazon is also making a significant push into the online advertising market as well and currently holds the number three position in the US behind Google and Facebook. The dominant player in online shopping has a treasure trove of user data and a massively popular platform, both of which bode well in its quest for a growing share of digital advertising. Perhaps the most interesting angle of Amazon's move is its proximity to points of consumer decision making. If users find an ad that strikes the buying bone properly, it may be possible that conversion rates of interested consumers on a platform such as Amazon's could eclipse that of the current players that require additional effort.

Amazon is still a long way from gaining material share, but its presence should not be written off entirely. The trade-off for advertisers to consider, at least for the time being, may be for a lesser reach compared to the potential exposure of Facebook or Google but with a more acute target that could bring potentially higher conversion rates. In any case, the days of Facebook and Google operating in a digital advertising may come to an end if Amazon is successful in its disruptive endeavors. It certainly would not be the first time the company has altered the landscape of an industry, albeit not one quite like this.

Regardless of the success of the young search ads test and despite recent scrutiny, we continue to like shares of Facebook, which are currently trading at a notable discount to our fair value estimate of $229 per share, an estimate that incorporates assumptions such as notable revenue growth deceleration and significant operating margin contraction. What's more is that shares may be poised to break out technically after months of selling pressure. We're going to keep highlighting this idea in the simulated Best Ideas Newsletter portfolio due in part to these two current attributes, the first of which is supported by a debt-free and cash-rich balance sheet and robust free cash flow generation.
We'll be watching Facebook's next move closely, but I still don't feel like I'm wrong on this one. It seems like everybody that wanted to get out of Facebook as rapidly as possible on the whirlwind of negative news has already done so, but I keep coming back to the view that value is not sentimental. Even if investors dislike Facebook, the company still offers considerable value based on actual cash flow. Something is not adding up. I usually don't like having an opinion that goes against the market direction (the analytical crowd sure, but not the market), and I'll let you know as soon as I believe I've been wrong. Until then, I'm watching Facebook and feel a return to new highs is still in the cards. Strange, I know.
This article or report and any links within are for information purposes only and should not be considered a solicitation to buy or sell any security. Valuentum is not responsible for any errors or omissions or for results obtained from the use of this article and accepts no liability for how readers may choose to utilize the content. Assumptions, opinions, and estimates are based on our judgment as of the date of the article and are subject to change without notice.
Disclosure: I/we have no positions in any stocks mentioned, and no plans to initiate any positions within the next 72 hours. I wrote this article myself, and it expresses my own opinions. I am not receiving compensation for it (other than from Seeking Alpha). I have no business relationship with any company whose stock is mentioned in this article.
Additional disclosure: FB is included in Valuentum's simulated Best Ideas Newsletter portfolio. Other companies mentioned in this article may be included in Valuentum's simulated newsletter portfolios. Valuentum provides a fair value estimate range, not a target price. Investing comes with substantial risk of capital loss.