Labor market data remains strong despite a fear of economic slowdown. Average monthly job gains, the number of open job positions, the unemployment rate, jobs claims data, average hourly earnings, and quits rate all agree- labor markets are strong and getting stronger.
The last NFP report was a whiff, missing expectations by about 50,000, but even that figure isn't bad. The average number of monthly job gains is still trending near 200K which shows strong jobs gains over the past 24 months.
The average number of job gains over the past three months is a more tepid 170,000 which suggest some slowdown in hiring but, along with the Challenger report on planned layoffs, the NFP data shows 2018 is on track to equal 2017's record amount of hiring.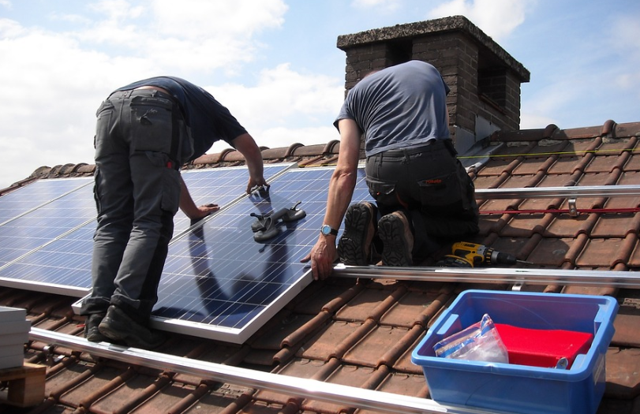 Turning to unemployment, unemployment is trending at 3.7% and historic low levels. Considering that the US population is larger than ever, and the work-force is the largest in US history, this means a record number of Americans are working. No reason to fear an economic recession, if anything, Wall Street investors should be on the lookout for a wave of activity driven by Main Street employees.
The JOLTs report, admittedly rear looking, shows job openings trending above 7.0 million. With 7.0 million jobs open and only 6.0 million available workers suggest there may be a slow-down of economic acceleration, but does little to support the idea of economic recession. For economic recession we'd need to see job growth trend lower, hiring trend lower, unemployment trend higher, and wages to fall.
Now, looking at wages. The average hourly wage has been increasing by nearly 3.0% for over a year, and for an average of 2.0% for the two years prior. The increase is driven by many factors including demand for employees (companies are working harder than ever to attract and retain employees) and demographic factors.
Baby Boomers are getting older every day, the youngest are now 53/54 years old and closer than ever to retirement. As the Boomers retire it's opening up higher-level, higher-paying positions and creating an environment in which upward mobility within the labor force is once again possible.
Inflation, Interest Rates, and Trade Wars... Oh My!
Now, despite the health of the labor market, there is a real fear of economic slowdown within the market. The fear is not misplaced, it is the result of rising inflation, rising interest rates, and the threat of trade war. These threats have led the market into a deep correction that may not yet be over.
Market action has been bearish over the past two months, the last week even more so, but still no sign of what I would call capitulation. The broad market S&P 500 is still trading above the February lows and looking supported in light of recent events.
The causes of the three biggest fears in the market are showing signs of dissipating. Inflation data has tamed, the FOMC has toned down its rhetoric, and trade tensions with China are thawing. While there is still plenty of risk in the marketplace it certainly looks as if we've hit the bottom regarding sentiment.
Inflation-The last three months have seen PCE, CPI, and PPI peak and retreat from their highs. The rise to the most recent peak in inflation was concerning, it did support rate hikes, but now it doesn't. What inflation signals now is that economic activity is contained to sustainable rates alleviating the need for FOMC rate hikes.
The FOMC - The FOMC is on track to raise rates at their meeting next week but, in light of the inflation data, expected to delay future hikes until the inflation data begins to accelerate once more. The FOMC had been expected to hike rates 3-4 times in 2019, they are now only expected to hike rates 1 time if that.
Trade War - Trump and Xi announced a trade truce at the G-20 meeting earlier this month. The market didn't believe them at first but since then there have been several key developments from China that point to improving relations. The most important two are the lowering of tariffs on US auto imports to 15% and a move toward allowing freer foreign investment in China.
The Outlook Is Good
Throughout all this fear outlook has remained good. Yes, the outlook for GDP growth and earnings growth has moderated over the past two months but both are still expected to grow in 2019.
The Atlanta Federal Reserve just updated their 2018 3rd quarter GDP estimate by a half percent. The Atlanta Fed now estimates 2018 3rd quarter GDP at 3.0%, the highest level in two months, which suggests economic activity in the US and around the world is not slowing as much as feared.
The Conference Board estimates US GDP growth will hold steady in 2019 at an annualized rate of 2.9%. This estimate does not take into consideration economic boosts from thawing trade relations and an accommodative Fed, or the fact estimates for the current quarter are on the rise.
Regarding earnings growth. Corporate earnings among S&P 500 companies is slowing. This next cycle should see growth moderate from 25.9% to about 18% and then fall again in the first half of 2019 to an average of 5%. What the bears' outlook does not take into consideration is that yes, earnings growth slows in the first half of 2019, but it also returns to acceleration by the end of the year.
Based on the most recent estimates S&P 500 earnings growth should begin to accelerate by the third quarter of 2019 and then surge in the fourth. With earnings growth and earnings growth acceleration in the forecast I can't reconcile with the idea of economic recession, or with a deepening bear market.
My Conclusion Is Simple
My conclusion is simple. The market has sold off on fear, the fear was based on fact but those facts have changed, which means the market is set up to rally in 2019.
The outlook for labor markets is robust, the outlook for GDP growth is good, and earnings growth is going to reaccelerate so I really don't see a recession in the cards unless the FOMC pushes ahead with rate hikes despite the data. A pause in the FOMC rate hike schedule and improving relations with China are only going to improve my outlook.
The only risks I see are if trade relations sour again, and if the market keeps selling off it may create a bear market despite reason to the contrary.
Disclosure: I am/we are long SPY. I wrote this article myself, and it expresses my own opinions. I am not receiving compensation for it (other than from Seeking Alpha). I have no business relationship with any company whose stock is mentioned in this article.