An Alien Environment
Includes:
BIL, DDM, DFVL, DFVS, DIA, DLBS, DOG, DTUL, DTUS, DTYL, DTYS, DXD, EDV, EEH, EGF, EPS, EQL, FEX, FIBR, FWDD, GBIL, GOVT, GSY, HUSV, HYDD, IEF, IEI, IVV, IWL, IWM, JHML, JKD, OTPIX, PLW, PSQ, PST, QID, QLD, QQEW, QQQ, QQQE, QQXT, RISE, RSP, RWM, RYARX, RYRSX, SCHO, SCHR, SCHX, SDOW, SDS, SFLA, SH, SHV, SHY, SMLL, SPDN, SPLX, SPTI, SPUU, SPXE, SPXL, SPXN, SPXS, SPXT, SPXU, SPXV, SPY, SQQQ, SRTY, SSO, SYE, TAPR, TBF, TBT, TBX, TLH, TLT, TMF, TMV, TNA, TQQQ, TTT, TUZ, TWM, TYBS, TYD, TYNS, TYO, TZA, UBT, UDOW, UDPIX, UPRO, URTY, UST, UWM, VFINX, VGIT, VGLT, VGSH, VOO, VTWO, VUSTX, VV, ZROZ
by: Neuberger Berman
By Erik Knutzen, Chief Investment Officer – Multi-Asset Class
To a visiting Martian, 2018 would suggest that risk is unrewarded and diversification is a waste of effort.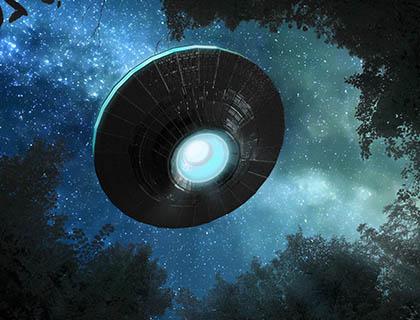 This is our last CIO Weekly Perspectives for 2018. It is fitting, with 10 trading sessions to go, to reflect on what a strange year it has been in financial markets.
Were we to greet a visiting Martian with a list of year-to-date asset-class returns, I believe it would likely jump to two conclusions: first, that something very bad had happened to the earth's economy; and, second, that trying to diversify is a waste of effort.
U.S. small caps are down. U.S. large caps look likely to end 2018 negative or near zero. Non-U.S. markets are down, with some European equity indices close to bear-market territory and widespread carnage across emerging market stocks and bonds. Oil has endured a bear market in just the past three months. Investment grade and high yield bond indices are in the red. Most currencies are weaker against the U.S. dollar. Very few hedge fund strategy indices have stayed above water.
Given these results, our Martian might expect Treasury assets to have fared better. While yields have fallen in Germany, however, U.S. nominal and inflation-linked yields are higher than at the start of the year. Gold, another traditional safe haven, is down more than 7%.
Equities, commodities, bonds, inflation-linked assets, currencies, alternative strategies: almost no long-term investments have been compensated in 2018, leaving very few places to diversify. The number of asset classes finishing the calendar year in the red looks set to be unprecedented, according to Deutsche Bank (DB) data going back to 1901.
Fundamentals
Economic fundamentals do not explain these results.
Jobless claims are ticking up in the U.S., but it is still creating 150,000 or more openings per month. Institute of Supply Management surveys show both manufacturing and services in good health, and we expect GDP growth to be maintained at 2.0-2.5% next year. Purchasing Managers' Indices in Europe have disappointed through 2018, but that was after a blockbuster 2017 - for the most part, they still show expansion and are expected to recover over the coming months.
Furthermore, authorities around the world remain accommodative: China is addressing its slowdown with fresh stimulus, the Federal Reserve has become more dovish in its pronouncements and the European Central Bank is likely to hold rates steady until after next summer.
How do we make sense of this for our Martian visitor?
Structural
A phenomenon that spreads across virtually every financial market requires structural explanations, and we see only two plausible ones: First, market-wide liquidity is worsening as we move from quantitative easing to quantitative tightening in the U.S. and, as announced by the European Central Bank last week, in Europe; second, there has been uncertainty surrounding the "multi-cycle" global economy, in which the U.S. increasingly exhibits mature-cycle characteristics while the rest of the world is still mid-cycle - and in which prices in key markets such as U.S. equities and long-dated Treasuries are set by global dynamics.
As our Asset Allocation Committee will discuss in its outlook for 2019 (to be published early in January), we are growing more confident that the transition from QE to QT will persist, but that the multi-cycle economy is likely to move back toward balance. The Federal Reserve looks set to ease a slowing U.S. economy into a soft landing as China's renewed stimulus supports a recovery in the rest of the world, while both the Fed and the ECB press ahead with their plans for balance sheet reduction.
Hindsight
In our view, the market's ongoing struggle to adjust to these transitions, from QE to QT and from mid-cycle to late-cycle, will likely result in another year of heightened volatility and higher stock-bond correlations in 2019. However, a combination of the global economy moving back into balance and the simple power of mean reversion makes it highly unlikely that we see another year in which so many asset classes end up moving in the same direction.
With hindsight, an asset allocator would have benefitted from sitting on the dollar and German Bunds through 2018. Indeed, for the first time in 10 years, cash was truly king. Our Martian visitor could be forgiven for adopting the same strategy for 2019.
But investors can neither act on hindsight nor assume that 2018 was a typical year in the markets. Are we now in a world in which risk-taking of any sort goes uncompensated? That is unlikely. Forward-looking return outlooks for risky assets may be lower than they have been in the post-financial crisis environment of abnormally easy money, but for almost no risk to command a premium at all is extremely unusual - even alien to the natural economic order.
Building a diversified portfolio to achieve reasonable long-term objectives will likely be challenging in the coming year, potentially requiring non-traditional assets and strategies - but we strongly believe that the effort is worthwhile.
In Case You Missed It
U.S. Producer Price Index: +0.1% in November month-over-month and +2.5% year-over-year
U.S. Consumer Price Index: Unchanged in November month-over-month and +2.2% year-over-year (core CPI increased 0.2% month-over-month and 2.2% year-over-year)
European Central Bank Policy Meeting: The Governing Council made no changes to its policy stance
Japan Purchasing Managers' Index: +0.2 to 52.4 in December
U.S. Retail Sales: +0.2% in November
What to Watch For
Monday, 12/17:

NAHB Housing Market Index
Eurozone Consumer Price Index

Tuesday, 12/18:

U.S. Housing Starts and Building Permits

Wednesday, 12/19:

U.S. Existing Home Sales
FOMC Meeting, Summary of Economic Projections and Press Conference
Bank of Japan Policy Meeting

Thursday, 12/20:

Japan Consumer Price Index

Friday, 12/21:

U.S. Durable Goods Orders
U.S. Q3 2018 GDP
U.S. Personal Income & Outlays
- Andrew White, Investment Strategy Group
Statistics on the Current State of the Market - as of December 14, 2018
| | | | |
| --- | --- | --- | --- |
| Market Index | WTD | MTD | YTD |
| Equity | | | |
| S&P 500 Index | -1.2% | -5.7% | -0.9% |
| Russell 1000 Index | -1.3% | -5.8% | -1.3% |
| Russell 1000 Growth Index | -0.7% | -5.5% | 1.9% |
| Russell 1000 Value Index | -1.8% | -6.1% | -4.7% |
| Russell 2000 Index | -2.5% | -7.9% | -7.0% |
| MSCI World Index | -1.1% | -4.8% | -5.4% |
| MSCI EAFE Index | -0.9% | -3.1% | -11.8% |
| MSCI Emerging Markets Index | -0.9% | -2.3% | -14.0% |
| STOXX Europe 600 | -0.3% | -3.1% | -13.7% |
| FTSE 100 Index | 1.0% | -1.9% | -7.2% |
| TOPIX | -1.7% | -4.5% | -10.6% |
| CSI 300 Index | -0.5% | -0.2% | -19.7% |
| Fixed Income & Currency | | | |
| Citigroup 2-Year Treasury Index | 0.0% | 0.3% | 0.9% |
| Citigroup 10-Year Treasury Index | -0.3% | 1.2% | -1.8% |
| Bloomberg Barclays Municipal Bond Index | -0.2% | 0.5% | 0.6% |
| Bloomberg Barclays US Aggregate Bond Index | 0.1% | 0.9% | -0.9% |
| Bloomberg Barclays Global Aggregate Index | -0.3% | 0.6% | -2.6% |
| S&P/LSTA U.S. Leveraged Loan 100 Index | -0.8% | -1.3% | 1.3% |
| ICE BofA Merrill Lynch U.S. High Yield Index | 0.1% | 0.0% | -0.1% |
| ICE BofA Merrill Lynch Global High Yield Index | 0.0% | 0.0% | -2.2% |
| JP Morgan EMBI Global Diversified Index | 0.6% | 1.4% | -4.2% |
| JP Morgan GBI-EM Global Diversified Index | -1.0% | -0.6% | -8.0% |
| U.S. Dollar per British Pounds | -1.6% | -1.6% | -7.2% |
| U.S. Dollar per Euro | -0.8% | -0.2% | -5.9% |
| U.S. Dollar per Japanese Yen | -0.6% | 0.1% | -0.7% |
| Real & Alternative Assets | | | |
| Alerian MLP Index | 0.1% | -1.1% | -4.4% |
| FTSE EPRA/NAREIT North America Index | -2.1% | -1.7% | 2.8% |
| FTSE EPRA/NAREIT Global Index | -1.3% | -0.7% | -1.3% |
| Bloomberg Commodity Index | -2.6% | -1.5% | -6.1% |
| Gold (NYM $/ozt) Continuous Future | -0.9% | 1.3% | -5.2% |
| Crude Oil (NYM $/bbl) Continuous Future | -2.7% | 0.5% | -15.3% |
Source: FactSet, Neuberger Berman.
This material is provided for informational purposes only and nothing herein constitutes investment, legal, accounting or tax advice. This material is general in nature and is not directed to any category of investors and should not be regarded as individualized, a recommendation, investment advice or a suggestion to engage in or refrain from any investment-related course of action. Investment decisions and the appropriateness of this material should be made based on an investor's individual objectives and circumstances and in consultation with his or her advisors. Information is obtained from sources deemed reliable, but there is no representation or warranty as to its accuracy, completeness or reliability. All information is current as of the date of this material and is subject to change without notice. The firm, its employees and advisory accounts may hold positions of any companies discussed. Any views or opinions expressed may not reflect those of the firm as a whole. Neuberger Berman products and services may not be available in all jurisdictions or to all client types.
Investing entails risks, including possible loss of principal. Investments in hedge funds and private equity are speculative and involve a higher degree of risk than more traditional investments. Investments in hedge funds and private equity are intended for sophisticated investors only. Indexes are unmanaged and are not available for direct investment. Past performance is no guarantee of future results.
The views expressed herein include those of the Neuberger Berman Multi-Asset Class (MAC) team and Neuberger Berman's Asset Allocation Committee. The Asset Allocation Committee is comprised of professionals across multiple disciplines, including equity and fixed income strategists and portfolio managers. The Asset Allocation Committee reviews and sets long-term asset allocation models, establishes preferred near-term tactical asset class allocations and, upon request, reviews asset allocations for large diversified mandates. Tactical asset allocation views are based on a hypothetical reference portfolio. The views of the MAC team or the Asset Allocation Committee may not reflect the views of the firm as a whole and Neuberger Berman advisers and portfolio managers may take contrary positions to the views of the MAC team or the Asset Allocation Committee. The MAC team and the Asset Allocation Committee views do not constitute a prediction or projection of future events or future market behavior. This material may include estimates, outlooks, projections and other "forward-looking statements." Due to a variety of factors, actual events or market behavior may differ significantly from any views expressed.
This material is being issued on a limited basis through various global subsidiaries and affiliates of Neuberger Berman Group LLC. Please visit www.nb.com/disclosure-global-communications for the specific entities and jurisdictional limitations and restrictions.
The "Neuberger Berman" name and logo are registered service marks of Neuberger Berman Group LLC.
© 2009-2018 Neuberger Berman Group LLC. | All rights reserved