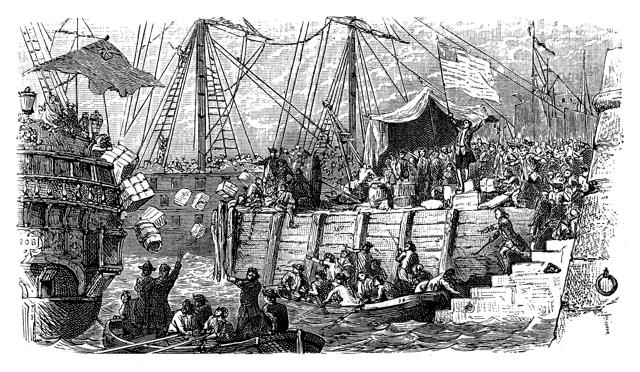 Source: iStock.
On December 16, 1773, British American Colonists rebelled against onerous taxes and staged the Boston Tea Party, dumping 46 tons of tea into Boston Harbor -- forever symbolizing revolt against;
taxation without representation.
Now, 245 years later to the very week, we see some similar economic and political precursors in U.S. and U.K. healthcare systems. This started a decade ago when President George W. Bush signed the Mental Health Parity and Addiction Equity Act and Barack Obama expanded that parity to millions of previously uninsured Americans.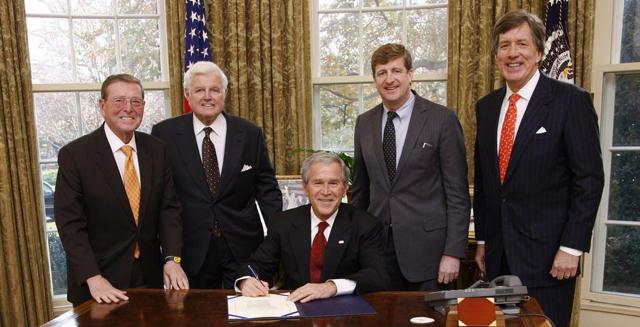 President George W. Bush inks The Domenici Wellstone Mental Health Parity and Addiction Equity Act into law on October 3, 2008, as part of the TARP Package. Source: StarTribune.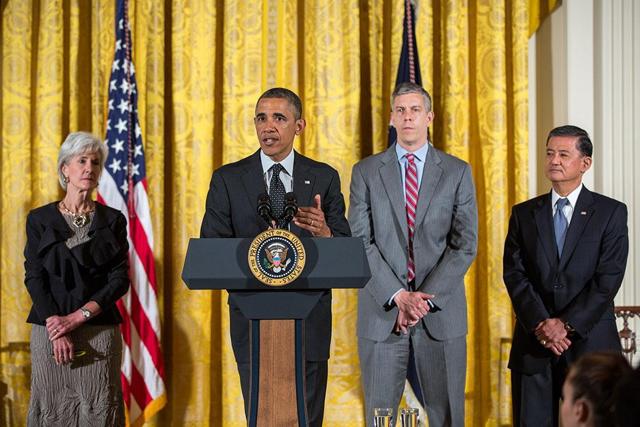 President Obama makes remarks in 2013 on Mental Healthcare. Source: The White House.
The two laws combined created a potent legislative cocktail. It was not regulated at the federal level and created an environment ripe with fraud and abuse.
Private Equity firms and strategic public firms rushed in like it was Oklahoma in 1889. Everybody wanted to stake their claim and set up shop.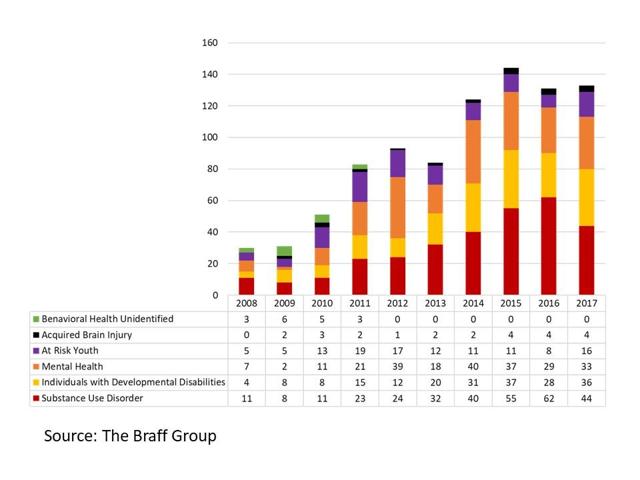 M&A Activity in the Sector since 2008. Source: The Braff Group
And now, a clear asset bubble exists. A seen below, companies like Acadia Healthcare Company Inc. (Nasdaq: ACHC), for instance, which has paid 34X EBITDA for a deal: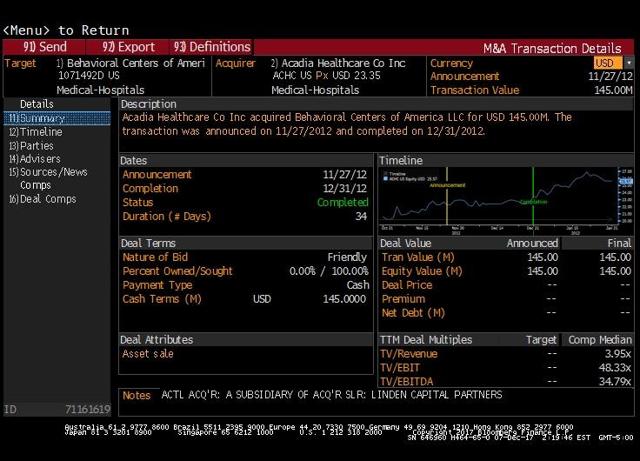 Acadia Paid a whopping 34x EBITDA for Behavioral Centers of America in 2012. Source: Bloomberg Terminal.
Also, over the weekend, the Affordable Care Act was put in jeopardy.
On Monday, the lead story was that Acadia Healthcare Company (Nasdaq: ACHC) made a major shift -- a CEO swap after we attended and reported on U.K. Parliamentary hearings then published a brief report last Thursday evening.
Also, a decade later, the then-"easy money" isn't so easy. The treatment provider has to work extra hard to get the money, cut costs, lean-out the business, and much less to take care of lives in care then...
Then patients, many of them children, begin to die -- especially in drug treatment centers, where treatment is broadly defined and barriers to entry dangerously low.
2018 has seen too many deaths in the centers, public and private, that are supposed to be quelling an addiction crisis that, opioid overdoses alone, is killing the same amount of people every day as The Sandy Hook Massacre, The Las Vegas Shooting, and the Virginia Tech Tragedy, combined +10 more people, every single day.
The Ultimate Price of Questionable Financial Practices
Mark Vallas, 24
According to the Chicago Tribune our former Chicago public school system CEO, Paul Vallas lost his son, Marc, in a private Orange County addiction treatment center. Paul Vallas is presently running for mayor of Chicago.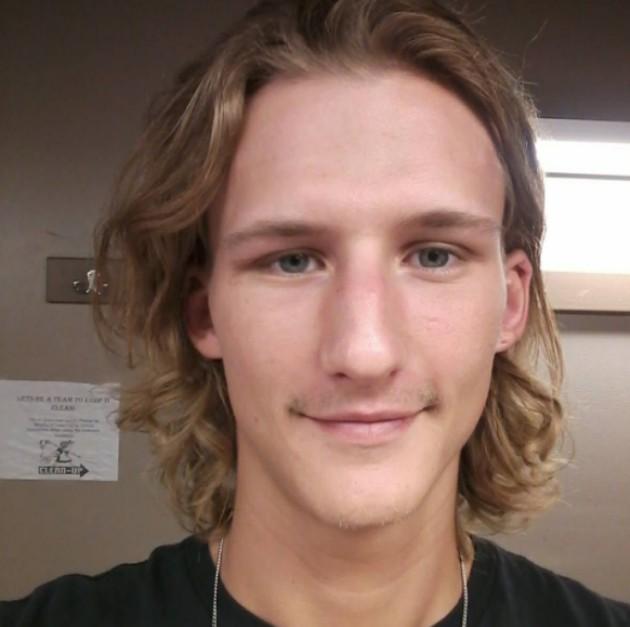 Photo Left: Mark Vallas, Died in February 2018 at Privately Owned New Existence Recovery in Huntington Beach, CA.
Brandon Nelson, 26
This past spring, The Orange County media highlighted the cash flow struggles of now-defunct Sovereign Health. Back in June, there were reports Sovereign Health was unable to adequately fund operations, or pay their own staff.
The OC Register and San Jose Mercury News shared the story of Brandon Nelson, dead at age 26, after allegedly hanging himself at an unlicensed facility owned by Sovereign.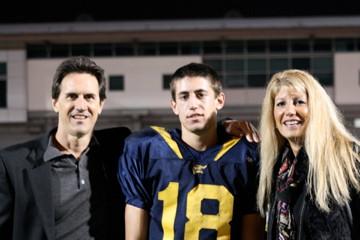 Photo Right: Brandon Nelson (Center), a former varsity football player at Santa Monica High School with his parents Allen and Rose. Source: OC Register.
Of course, I first published the reality of cash flow woes, and potential industry risks in a piece in Forbes, on May 21, 2018.
According to the San Jose Mercury News:
(Brandon) Nelson's parents are now certain their son did not have to die. They are on a crusade to reform what they see as a deadly, dysfunctional system — they're meeting with legislators, hospital administrators, state regulators and others, all in an effort to spare other parents the pain they'll carry for the rest of their lives.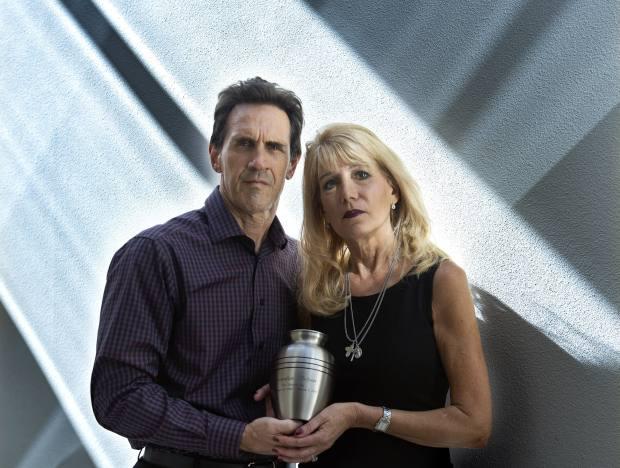 (Above) The Nelsons (Allen and Rose) hold what remains of their son in an urn. Brandon Nelson fell victim to suicide in an understaffed and unlicensed licensed behavioral health facility in California. Source: San Jose Mercury News.
I spoke with Allen Nelson last night, and it was clear to him that,
we're starting to find out that the financial struggles were supressed and it appears that's what killed Brandon.
Well, similar to the Nelsons (above), that's exactly why we went to the U.K. We went to be advocates, and connect the dots -- to continue to persevere and tell this story.
I previously discussed the story of 20-year-old Joely Clements, which led to a lawsuit on UHS's hands, in which a nurse allegedly lured the recently discharged patient to his home, where she was found dead a few days later.
Madison Cross, 22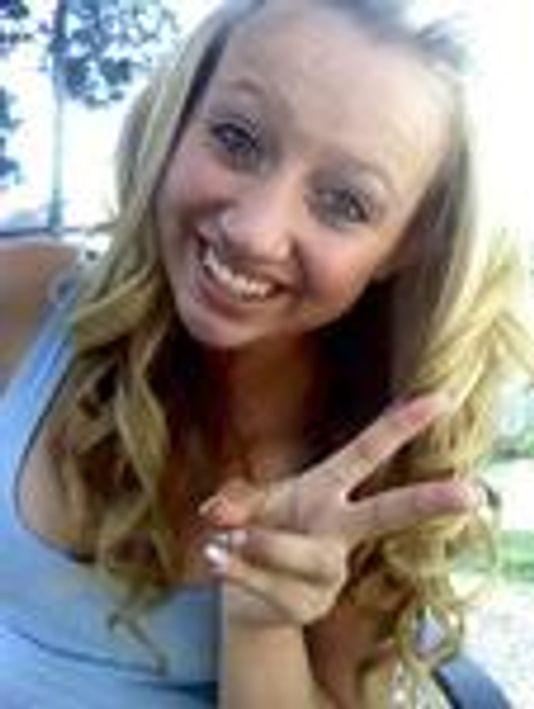 I previously mentioned the USA today story of Madison Cross, dead, in a center, at age 22.
She was found dead in an Arizona facility while detoxing from opioid addiction.
Madison Cross, a 22-year old woman from Ohio died 3 days into her stay at a privately held Arizona facility.
Also, the USA Today article mentioned Madison Cross left behind a 3-year old daughter.
That center, Serenity Care Center, is part of a larger network of drug and alcohol rehabilitation centers in Arizona, California, and Florida founded by Bryan Deering Sr., who is also a call-center entrepreneur in Georgia and Florida.
Nathan Eaton, 32
The same article in USA Today discussed a 2013 incident at a Marin County, CA facility stated
Fellow residents at Center Point recognized that he was high and urged him to notify the residential facility's managers.

Rather than sending him to a drug-detoxification center or a hospital, staff chose to keep him at Center Point. His body was discovered in his room the next morning, according to the Center Point staff reports .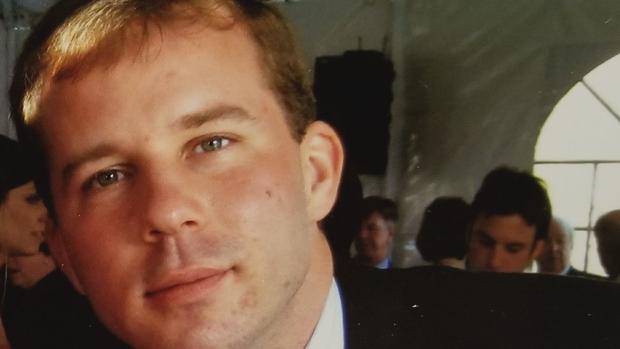 Nathan Eaton, 32, died in a treatment center in California in 2013. Source NBC Bay Area.
NBC Bay Area showed a local map of deaths in the Bay Area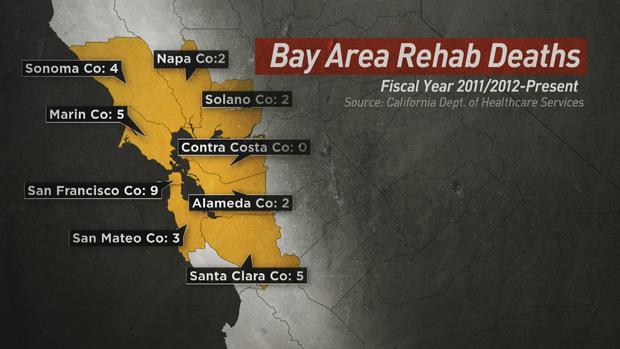 In the Bay Area alone; deaths are rampant.
Finally, in that very same article, speaking about Mr. Marvin Ventrell and NAATP (National Association of Addiction Treatment Providers) the organization he leads, USA Today's Alejandro Gonzalez said,
His organization, which represents about 850 facilities in the USA, tightened its policies this year to require members to adhere to an updated code of ethics that prohibits such practices as "patient brokering" – paying recruiters to bring in patients who can generate lucrative insurance payments for services that must be covered under the Affordable Care Act.
Of course, before publishing was an avenue, I used my membership status to lodge a complaint against Acadia Healthcare Company, Inc.
To date, it is unclear if they have or have not enforced their ethics code, especially on a firm that makes up a large portion of their membership dues. Their website reflects Acadia's facilities as active members to date.
We know that patient abuse is occurring in and about the U.K. and U.S., and if, or when one of the following occur, it's could translate into when "the bottom falls out."
1. The NHS kills the funding and/or the 2008 Mental Health Parity and Addiction Equity Act is repealed (it's not really obeyed anymore, but is in some pockets -- which can lead to abuse).
2. The Leverage Returns to Eat these companies alive. Revenues are drastically down, as interest rates, on loans in which no principal is being paid, rise -- quickly.
3. A #metoo-type movement of parents whose children have died in a treatment center in America shows up on the Morning News Programs like Today, Good Morning America, or Fox and Friends.
Advocates Exist: They Need To Know
Advocates like the Nelsons are essential when tackling big issues, those that, through experience, are best suited to understand the complex needs every life with a mental illness has. Also, advocates with big names are needed as well.
Wheaties didn't become tasty until Michael Jordan was on the box, no matter how much healthier they are than Count Chocula. We need Michael Jordans on this Mental Health "Wheaties Box" of ourselves, Ian Birrell, The Nelsons and other smaller factions. Take Former Congressman Patrick Kennedy for instance.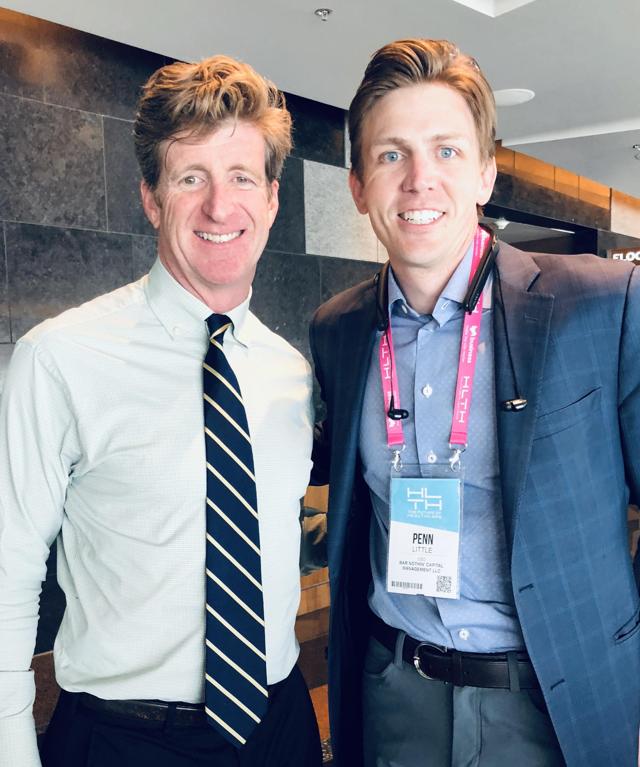 Photo Right: Penn Little (right), with Fmr. Rep. Patrick Kennedy (D-RI). HLTH Conference, Las Vegas, Nevada, May 7, 2018. Source, Penn Little.
The former congressman said, this week in an interview with U.S. news, regarding improving the treatment of the mentally ill:
Until we get the political will to implement what we know works, we're not going to make any headway on changing the trajectory of this tragedy of cataclysmic proportions.
We believe a bit of humility and a joint-led "tea-party" effort with our former adversary and now a greatest foreign ally, the UK, could work in unison and compassionately get us both back on track.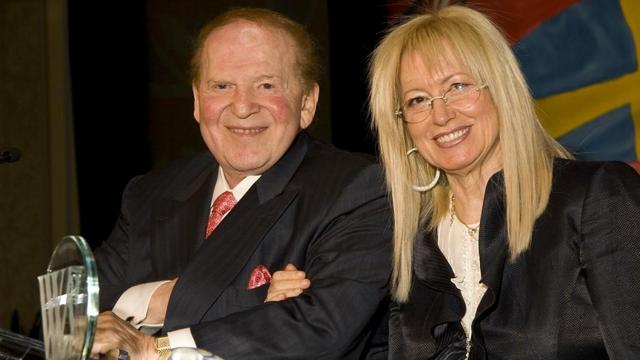 Sheldon Adelson, CEO of Las Vegas Sands and Dr. Miriam Adelson MD. Source: Times of Israel.
In The US, a large-scale GOP benefactor too cares deeply about this subject. Mr. Sheldon Adelson, Chairman of Las Vegas Sands (LVS) and his wife Dr. Miriam Adelson MD, a licensed practitioner of addiction medicine, run the Sheldon and Miriam Adelson Clinic, a 501c3 in Nevada and Israel.
The Adelson's lost a son to the opioid epidemic. He was 34.
In the UK, The Duke (Prince Harry) and Duchess of Sussex (Meghan Markle) share the collective mutual vision.
The Duke; Prince Harry, has opened up publicly to lead by example, as a person with influence who has struggled with mental illness: and is choosing to talk about it, in hopes that will provoke others to do so as well.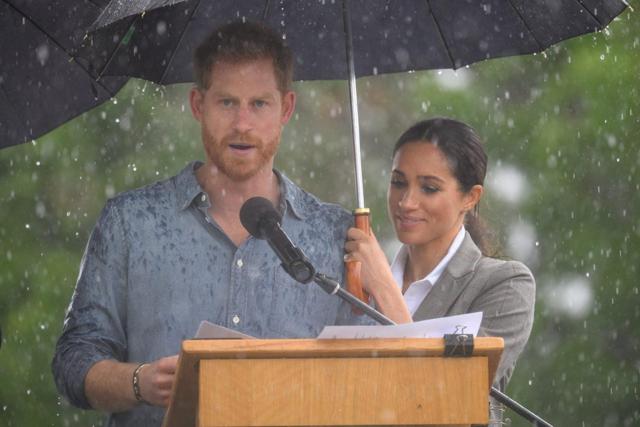 The Duke of Sussex (Prince Harry) accompanied by his wife, the Dutchess of Sussex (Meghan Markle) speaking out about Mental Health in Australia in October 2018. Source: The Short List.
It was a notable British journalist, and former speechwriter for Prime Minister David Cameron, Ian Birrell, who organized this very similar public statement. Birrell appeared to provide guidance, rallying the families of these living souls. This medium, no matter how you slice it -- a "tea party," and a real call for reform.
He became a Michael Jordan on the "Wheaties Box" for these families.
When the advocates huddle and they will: enough will be enough. However, we need more Michael Jordans with louder voices and the willingness to step out and help repair the system and the lives of those relying on it for recovery.
Presently, most voices are suppressed by greed, stigma, and special interests.
The Political Fortress: Losing Credibility and Steam
We wrote a letter this past spring to the Senate H.E.L.P. Committee chair, Senator Lamar Alexander. We also notified the Foreign Relations Committee Chair, Bob Corker. As said previously in the November 16 article, these are a few of just many calls to regulators for action.
They're both Tennessee Senators, the state where Acadia and AAC Holdings are headquartered. Interestingly, in 2015, Acadia hired Bryan Kaegi, as head of Federal Government Relations for Acadia. According to his bio on Acadia's website:
Prior to joining Acadia, Bryan served as Finance Director to U.S. Senator Lamar Alexander from 2005 to 2014.
The aforementioned UHS DOJ investigation was called for by my Chicago district's congressman Danny Davis (D-IL), and Rep. Kennedy's cousin and current Representative, Joe Kennedy III (D-MA).
Rep. Joe Kennedy III (D-MA) speaks out against limiting reimbursements for mental illness. Source: YouTube.
Congressman Kennedy has not responded to multiple meeting requests earlier this year.
After briefing Congressman Davis' chief of staff Yul Davis via telephone in May, and his staff, in the office in Washington in June, I've failed to receive a response since. We discussed these abuses specifically. Davis stated he would check his schedule but hasn't responded since June 12, 2018.
The "Big Three"
There are three major public U.S. Companies: Universal Health Services (Nasdaq: UHS) and Acadia Healthcare Company, Inc. (Nasdaq: ACHC), among a few others.
In July of 2015, all three public behavioral healthcare companies: Universal Health Services (Nasdaq: UHS), Acadia Healthcare Company (ACHC), and American Addiction Centers, aka, AAC Holdings (NYSE: AAC) all enjoyed a combined market capitalization of $20.51 billion. UHS is not "pure play" behavioral health like ACHC, and AAC. UHS also has more hard assets and proven care to provide.
Since July of 2015, publicly traded behavioral healthcare providers seem to be in quicksand doused with hot water. The "Big Three," as far as their U.S. operations alone are concerned, have been subjected to excessive litigation (500+ pages worth), federal investigations, and in one case: a murder indictment.
Since the murder indictment in August 2015, propensity for third-party payor propensity to trust this industry has clearly diminished, and the insiders have headed for the exit as well.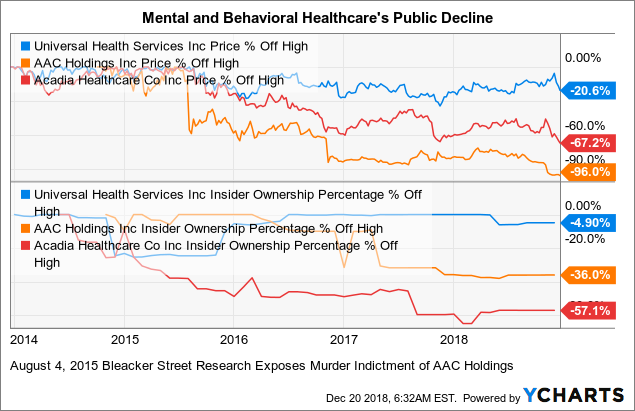 The Math
The U.K. has presented easy money. These same type of legislative "tailwinds" to some, or "disasters" to others, invited these investments in the US starting around 2011. The industry was small, but entitlements grew it to a level the New York Times called "Giant."
Thus, insurers saw overleverage, private credit, and fraud germinate a course weed as opposed to a flower. Prior to 2015, most US payors complied with a 2008 law that spurned the free money. It wasn't worth fighting it, until the day the music died: August 4, 2015: the day AAC was exposed.
AAC
American Addiction Centers, the first public company ever indicted for murder, was acquitted. However, now they're low on cash, have little access to debt, and have seen a 2200% increase in their debt/equity ratio over the trailing 12 months. In short, that's not good.
It seems the AdCare acquisition maxed out their credit card, creating massive goodwill and very little free cash flow. They have seen interest expenses rise 2.6x and that only will worsen, especially with yesterday's rate hike.
It's now challenging to accept lives into their care, and consider it humane. To verify this, with a clinical point of view of someone on this side of the pond, Carey Davidson, MAC, BRI-II, CAI, a trained behavioral health crisis-management expert who works with families and lives needing care, said,
In regards to AAC, while their abysmal financials create clinical risk (posed to staff and lives in care), based on quality, I would always suggest to a family if they have any other options, take it.
As of December 15, 2018, that total market capitalization for the big three companies now sits at $13.913 billion, goodwill and intangible asset levels are a combined $6.81 billion, and Annualized Net Debt is $7.24 billion. Also in the trailing twelve months dating back to December 15, 2017, they have not produced a combined positive metric for repayment of debt, however, have increased combined total debt by $17 million since.
Interest expenses have risen since January 1 and will continue to do so hindering the above companies ability to pay their debts even further.
UHS
According to UHS financial statements, as the old saying goes, "you can't get there from here." Even without adjusting book net worth, the UHS stock trades at 2.2x book value. If you subtract goodwill, the multiple is almost 7x adjusted-book value.
Again, even if you want to make the case that the stock is worth the "hard" assets, they are only $4.7 billion (plus $1 billion in unpledged Accounts receivable) and are probably used as collateral for the senior secured notes (totaling $1.4 billion). In other words, there is not a lot of value for equity holders on the current balance sheet. Almost all the value rides on future profitability growth or a buyout and the UHS DOJ overhang seems to be discounted by the market.
Cash on Hand is Sparse and Unknown in a "Zombie Culture"
Industry-wide, in US Healthcare, Accounts receivable in this field is another contributor to the growing "Zombie" Culture.
Glenna Fulks, a CPA and former auditor for Price Waterhouse, presently manages the finance and accounting at Columbia Plastic Surgery, the Maury County, Tennessee practice of her husband, K. Dwayne Fulks, MD. In terms of accounts receivable in US healthcare operations, Fulks noted,
If you're not getting paid in the first 90 days, in healthcare, you should assume you're never getting paid.
The largest majority of current assets is accounts receivable. The largest majority of these receivables have lapsed beyond 90 days. However, it is likely they are collateralized.
ACHC
As for Acadia Healthcare Company, Inc. (Nasdaq: ACHC), my November 16th article speaks for itself, in all its comprehensive nature. I divulged Tuesday that it's nearly completely institutionally owned.
What's the Upside in the UK?
The simple answer is time and liquidity.
The costs are too high (due to easy money), and new entrants emerging in the form of providers or vendors.
The NHS is paying $1 million USD per-annum to lock away autistic children, it's the easiest money in which a starved industry must pray.
While in England, we co-interviewed Mark Gilman a former Substance Abuse expert, formerly with UK Public Health and the National Treatment Agency for Substance Misuse, and now Managing Director of Discovering Health U.K. Gilman stated.
the reason Acadia is adding beds here is for the autism provisions. You can't make money here in substance abuse centers. We've already discovered, those don't work."
Carey Davidson chimed in as well, to give the American view;
It's hard to believe that the abuse that is happening in the name of 'behavioral health' in modern civilized nations today. To know that the abuse of venerable people and their families is simply profit driven is horrifying.
The Reality
Like precursors to the Boston Tea Party, this is driving up the tax on all of us, driving down the quality of care, and driving our populace away from trusting a system of care, or investment for that matter.
Putting a mandate to pay on a $3 trillion health insurance industry for a lifetime disease with no cost-effective affordable solution, and then covering everyone, provides access--and inflation. As Ron Paul predicted in the following clip: we dumped it on the government, it became a bureaucracy, and then inflation is added-in via asset purchases.
2011 Republican Presidential Debate, featuring Ron Paul, and moderator Wolf Blitzer. Source CNN/YouTube.
Enough is most definitely, enough. It appears time to dump this economic conundrum overboard.
After all, a proven cost-effective solution to mental and behavioral health care is a critical need of two sister nations, once adversaries, transformed, into what Sir Winston Churchill deemed a:
special relationship
If we have an international problem, then let's work with a friendly nation and as many friendly people to find an international solution for the lives, including children separated from their families, needing care and investors needing their pension.