Basenji (or African Hunting Dog)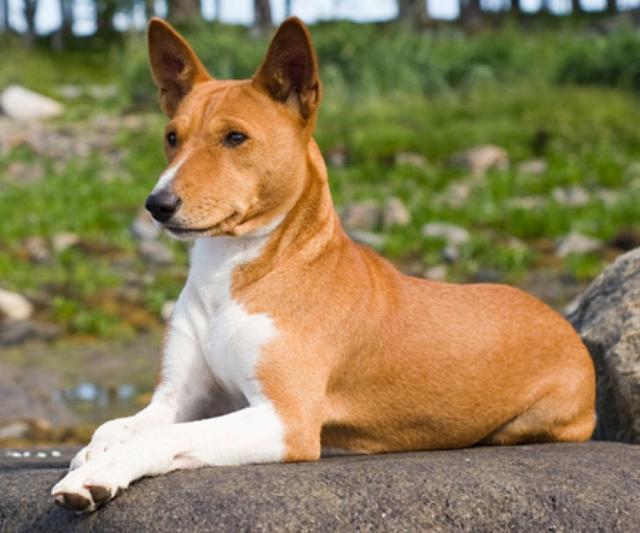 In the famous Sherlock Holmes mystery called "The Adventure of Silver Blaze," the vital clue regarding a stolen racing horse was a dog that didn't bark when intruders stole the horse. This seems to me to be a good metaphor for the current situation in the bond markets. Something stock market bulls and other market observers (bond bears) have long talked about (e.g., Rida Morwa, 2018) has been the rising inflation risk caused by the low unemployment and moderate growth in the economy. The Fed's been fighting this with steadily increasing short term rates (Chart 1), but the onset of higher wage pressures (Chart 2), and the (formerly) sharply rising price of crude oil (Chart 3) have supposedly drowned out the Fed's efforts. Hence, rates must continue to rise, according to the Fed.
Chart 1: Fed's Rising Rate Program Is Meant to Fight Inflation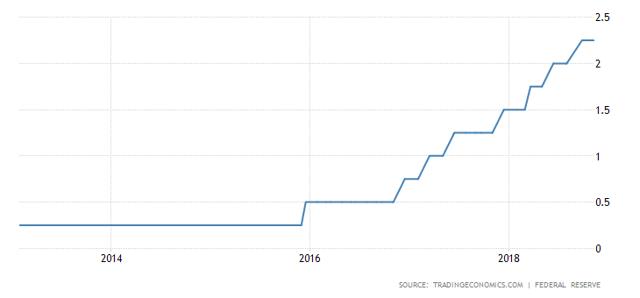 Chart 2: Rising Average Hourly Earnings Could Be Inflationary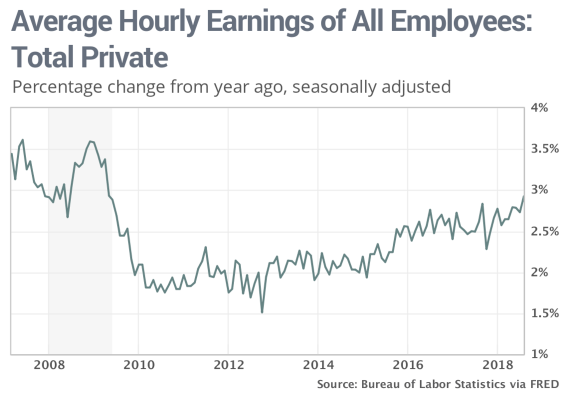 Chart 3: Rising WTI Crude Price Trend Ended in October; the Subsequent Plunge Is Significant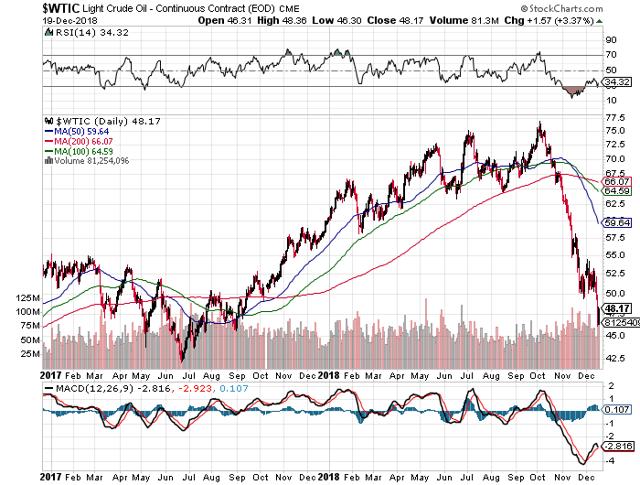 Yet, instead of observing scary, high levels of renewed inflation, we've seen a gradual rise (Chart 4) in "CPI" and "Core CPI" that has now apparently been terminated by plunging oil and other commodity prices. Indeed, the plunge in crude oil prices is way too violent to be due to supply and demand issues alone; it seems clear that something big is going on with respect to declining global growth (Jeffrey Snider, 2018). The Fed's own 5-year, 5-year Forward Expected Inflation Rate (Chart 5) has risen to only 2.2%, hardly a sign of the return of stagflation.
Chart 4: Inflation Was Never That Much of a Threat, and Now It's Apparently Starting to Decline Again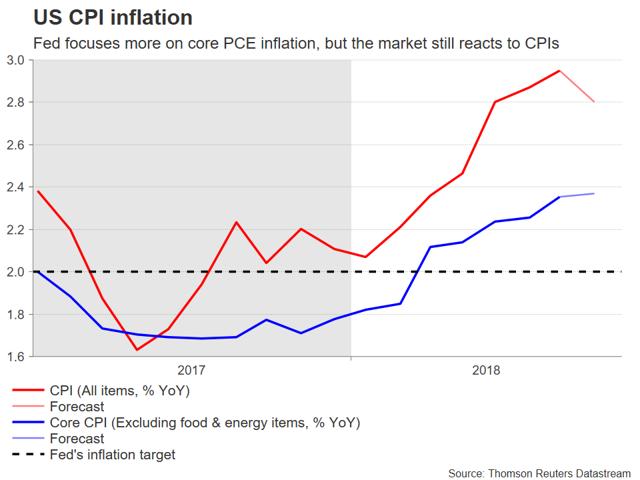 Chart 5: The Fed's 5-Yr., 5-Yr. Fwd. Expected Inflation Rate Is Tame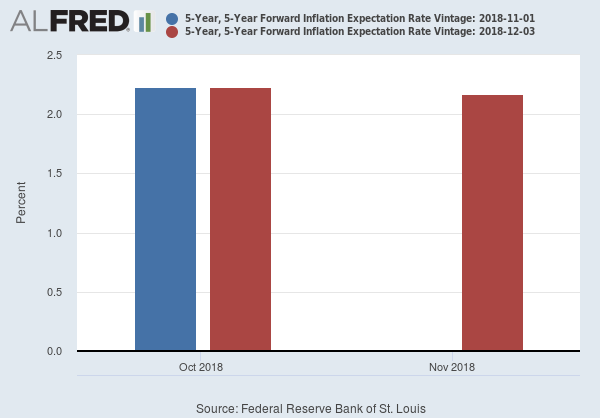 For many months bonds have been expected by most traders to sell off in a major way in response to rising rates and inflation risk, and at least through October of 2018 the yields on the 10-year Treasury rose steadily (Chart 6). Net short interest on the 10-year T-Note in the futures market reached an all-time high a few months ago (David Rosenberg, November 13, 2018). However, this is a sentiment indicator that usually acts like a reverse barometer, which means that it was more likely that a big rally was due for bonds. Sure enough, in November and December, the yield on the 10-year Treasury plummeted from about 3.25% down to 2.78%, or 47 bp (Chart 7), giving bond bulls a nice paper profit. So now the rates on the 10-year Treasury have returned to the level they were at about a year ago. The rise in bond yields was apparently a head fake, which is fairly typical behavior for the long bond when rates rise, and especially at the end of a major cycle (Ray Dalio, 2018; Principles for Navigating Big Debt Crises, Part 2, Greenleaf Book Group, Austin, Texas, 187p).
Chart 6: Bonds Slowly Sold Off Until Early November 2018…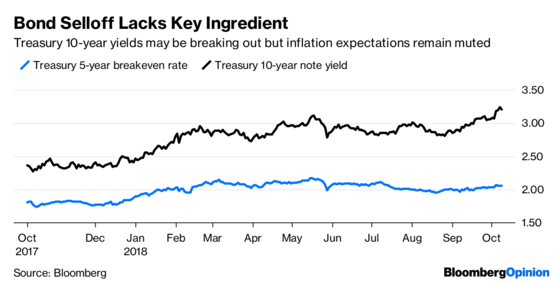 Chart 7: …But Then Bond Yields Collapsed in Late November-December 2018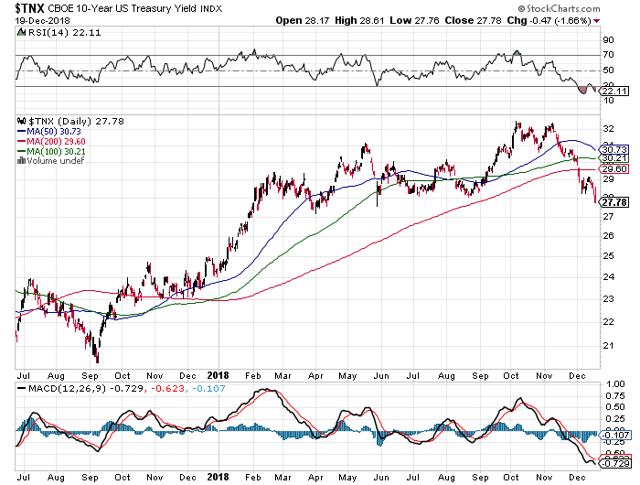 For an example we need look no further than the massive head fake by bonds and inflation observed in the rising rate environment of 2004-2007, when short rates rose dramatically while long rates were somewhat volatile but still stayed essentially flat in the lead-up to the crisis (Chart 8). But then, during the financial crisis itself, bonds yields plunged violently, giving bond bulls an absolutely tremendous short term gain on the long end of the curve (Chart 9). Inflation also rose sharply heading into the crisis in 2007-2008, but then plummeted all the way down to negative readings during the massive deflation associated with the recession and financial crisis (Chart 10). So bond bulls were sorely tested but made huge money if they stuck to their guns. Those who listened to the mantra about inflation that was prevalent at the time were generally tricked out of the best gains in the bond market.
Chart 8: Short Rates Rose While Long Rates Stayed Nearly Flat,
2004-2007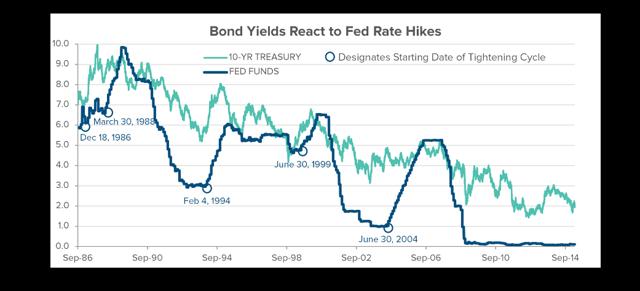 Chart 9: The 10-Yr. Bond Yield Plunged from 5.25% to 2.15% during the Crisis (2007-2009)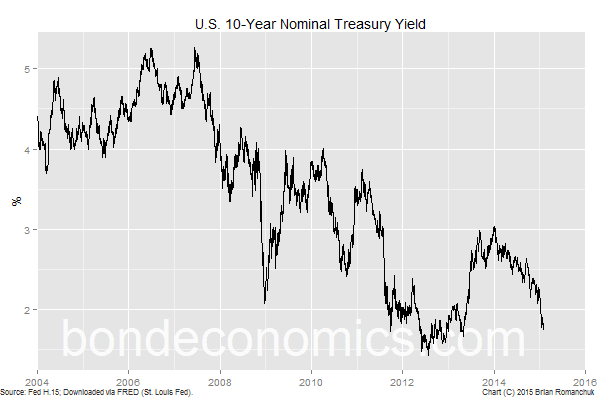 Chart 10: "PC" Deflator Soared, Then Plummeted in 2007-2009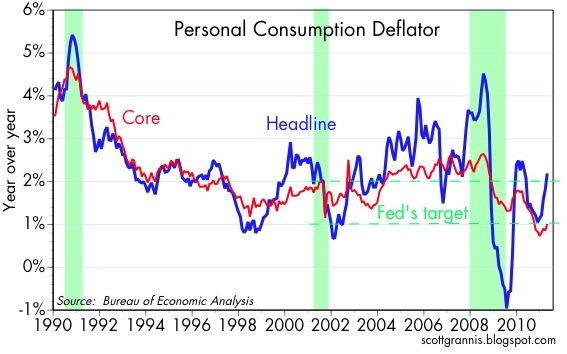 So in 2004-2009, bond investors were bombarded with fears of intermediate term inflation risk and a substantial sell-off prior to the crisis, but then were rewarded with outstanding gains when the crisis eventually arrived. In that circumstance, the yield curve inverted many months in advance (Chart 11), so the proper signal was there indicating that trouble was on the way, but the intervening sell-off tested even the hardiest of souls. The present bond market situation is similar to 2007-2009, but of course in a much more muted way. The moves are so far significantly smaller in scale. Investors are again aware of increasing recession risk and have observed months of very high volatility in the stock markets. But many investors have also been afraid of the supposed inflation risk (and the often proposed end to the 35-year bull market in bonds) and the threat of a violent bond sell-off. This has ended up freezing many in their positions, and pushing others into cash rather than long bonds. Highly successful bond investors however, have long expected a strong bond rally as the economy weakens at the end of the cycle (Van Hoisington and Lacy Hunt, 2018).
Chart 11: Recessions Can Lag Yield Curve Inversions Considerably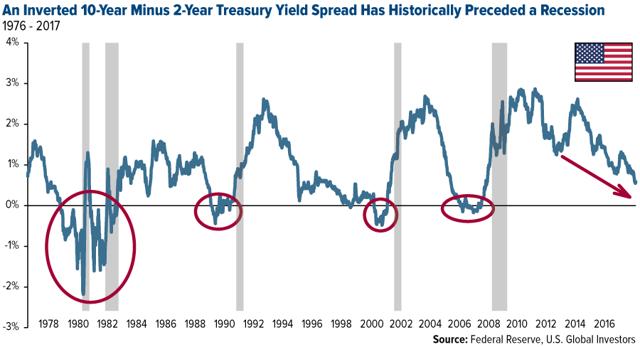 David Rosenberg has shown that the typical bond rally associated with a recession consists of a 160 bp down move in the 10-year T-note yield; so given the 47 bp move that has already occurred, we could have another 113 bp left to go, assuming that a recession is actually imminent. That will give bond investors quite a gain if it happens. Lacy Hunt expects that the deflationary trend produced by our excessive total debt and our deflationary financial crisis in 2008 will drive the 30-Year Treasury bond to reach a yield of only 1.50% before we're done (cf. Chart 12), although that may take another decade if we continue to follow the path of Japan's debt-deflation (1989-2015) or that of the US after 1929. Either way, the trend for yields is down in the long term, probably down in the intermediate term, and volatile but also perhaps down in the short term as well. The dog that didn't bark is the bond sell-off that was supposed to rip our faces off but was actually relatively mild and survivable, in spite of rising rates and supposed inflation pressure. But now recession risk is palpable, and fear of lower growth is driving bond yields down to the point of near-inversion (Chart 13). And as David Rosenberg (2018; Op. cit.) has pointed out, all yield curve inversions are followed by recessions in recent decades, but all recessions are not necessarily preceded by inversions.
Chart 12: Long Term Path for Long Term Bonds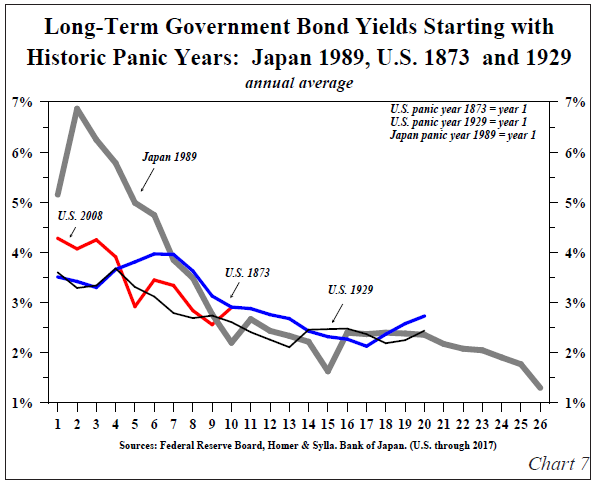 Source
Chart 13: The UST 10Y-1Y Spread Has Plummeted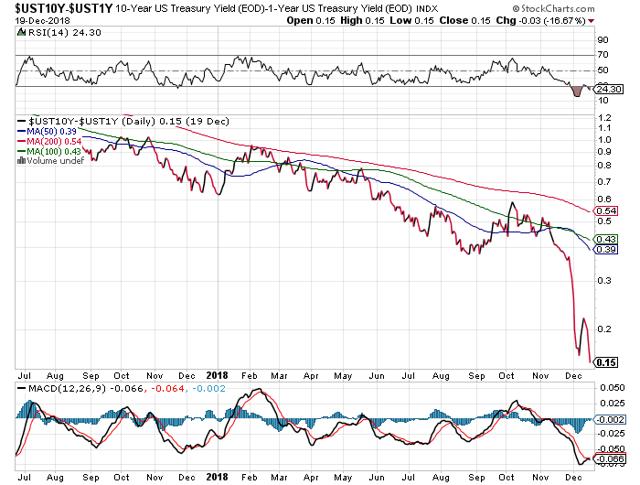 It would seem prudent to adopt a defensive portfolio posture, or even (for those who are very conservative investors) to go into the proverbial fetal position. In the end, I believe that those who own long-term Treasuries and gold will make a lot of money in the next 12-36 months, and those holding stocks will writhe in pain at their enormous paper losses. Allowing for human nature, most people will sell closer to the bottom than the top. A bull market for the US Treasury bond is historically the norm under these circumstances (Eric Hickman, 2018), and a strong one is likely again (Van Hoisington & Lacy Hunt, 2018). Given the current long-term sell-off from the January market high, the renewed sell-off from the October market high, and the state of certain national economies (e.g., China, Europe, Japan), it makes sense to invest some money in a gold fund like SPDR Gold Shares (GLD), but only as a short-term hedging trade, not a buy-and-hold position. The I-Shares Gold Trust (IAU) is an alternative ETF that may be safer for those who want to hold it for a somewhat longer period of time. But the safest form of gold in the event of a true financial apocalypse is physical gold.
Also, for those discounting a possible near-term recession and bear market, some liquid alternatives like the Otter Creek Prof. Mngd. Long/Short Portfolio (OTCRX) could be held to protect assets in the event of a much sharper market draw-down associated with deteriorating economic data. Those in a more defensive frame of mind because of the expected eventual market slide should also hold some long Treasuries, in spite of bearish arguments to the contrary, as a stock market crash would be hugely supportive of bond prices: examples include the Wasatch-Hoisington Treasury Fund (WHOSX), and the I-Shares 20+ Yr. Treasury Bond ETF (TLT).
Disclosure: I am/we are long GLD, OTCRX, WHOSX, TLT. I wrote this article myself, and it expresses my own opinions. I am not receiving compensation for it (other than from Seeking Alpha). I have no business relationship with any company whose stock is mentioned in this article.
Additional disclosure: Disclaimer: This article is intended to provide information to interested parties. As I have no knowledge of individual investor circumstances, goals, and/or portfolio concentration or diversification, readers are expected to complete their own due diligence before purchasing any stocks or other securities mentioned or recommended. This post is illustrative and educational and is not a specific recommendation or an offer of products or services. Past performance is not an indicator of future performance.