I have been arguing for years that one of the biggest problems with the mainstream financial media is its inherent long bias. In other words, I believe that the mainstream financial media constantly gives the investing public and retail investors the assumption that stocks are always going to go up and that anytime is a good time to be buying equities.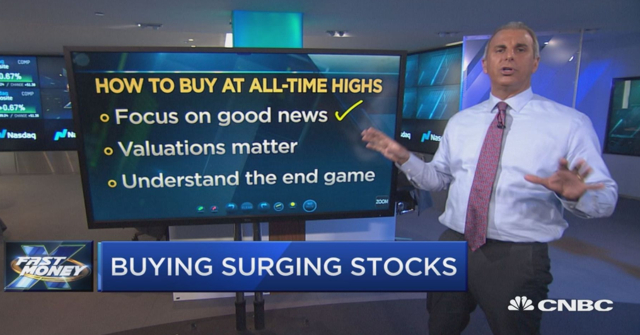 (Images: CNBC)
You may want to argue with me that this derives from the investing strategies of such famous investors as Warren Buffett, and you would be right. However, even though the indices have constantly gone up over time, I believe that the strategy encourages people to check their skepticism and realism at the door when dealing with the stock market and that eventually, this could prove to be a huge mistake.
One of the terms that I have taken exception with over the last couple of years has been the "Santa Rally".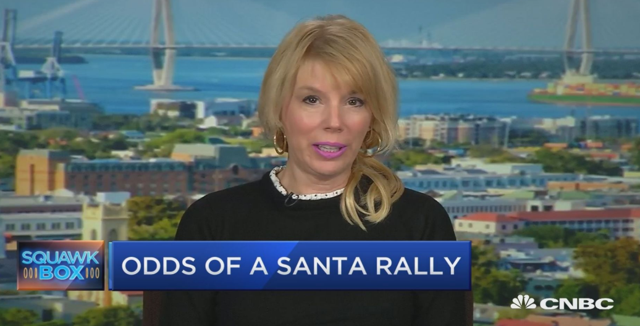 To me, it is just made up nomenclature that the mainstream financial media bats around in hopes of encouraging a stock market rally throughout the month of December, with little or no fundamentals to back it up.
Yes, the stock market is a forward-looking indicator, but the increased business many companies see during the holiday season is already priced in and considered in company's earnings estimates throughout the entire course of the year.
At no point do I believe that my concerns about the mainstream media have been more valid than this past week. Famously, after interviewing bond king Jeff Gundlach CNBC, Jim Cramer went on the air and remarked that Gundlach, whose predictions on equities have been accurate over the last couple of months, should "stick to bonds".
This naturally set off Gundlach, who posted on Twitter that he would no longer be doing interviews on CNBC.
Then, for one reason or another, this prompted an apology from Cramer.
On my latest podcast, I take some time to identify why this inherent long bias can continue to be such a negative for retail investors. From there, I make my case as to why Gundlach should never return to CNBC.
After that, I slip back into what has consistently been my longer-term view: investors should maintain a sharp edge of skepticism and realism when dealing with the market and be reminded that diversification means moving out of dollar denominated instruments, not just owning both stocks and bonds.
(Warning: Explicit language)
To subscribe to future podcasts, you can use this link to go through Podbean or this link to subscribe on the Apple iTunes store. You also can subscribe to them on YouTube.
Disclosure: I am/we are long GOLD. I wrote this article myself, and it expresses my own opinions. I am not receiving compensation for it (other than from Seeking Alpha). I have no business relationship with any company whose stock is mentioned in this article.