Editor's note: Seeking Alpha is proud to welcome Benjamin Solomon as a new contributor. It's easy to become a Seeking Alpha contributor and earn money for your best investment ideas. Active contributors also get free access to the SA PRO archive. Click here to find out more »
Is the Recession Here?
Yes, it is here waiting in the wings. One can expect NBER to declare a recession end of 2019. My estimate is it will start around September 2019 and end between May and October 2020. Expect a 2020 election year that is focused on the economy. Yes, that means the S&P will decline over the next two years, and like the Wall Street Crash of 2008 that was triggered by the 2007 Great Recession, one can expect similar events in 2019 and 2020 unless preventive action is taken.
How Strong is the YCI-Recession Relationship?
Recessions are defined by National Bureau of Economic Research (NBER), the organization tasked with identifying when a recession starts and ends. I define these recessions as the NBER-Recessions, as they are after the fact, i.e. lagging indicators of the economy and of little use to investors.
With the news of Treasury yield curve inversions, this video, Dept. of Treasury Daily Yield Curve, of daily treasury rates from 3 months to 30 years should be of interest. This video shows when the yield curve inverts:
The 7-month yield curve inversion (YCI) from 06/01/2000 to 01/01/2001 was followed 2 months later by the 11-month 2001 recession of 03/2001 to 11/2001.
Similarly, in 2007, the 10-month YCI of 08/16/2007 to 05/17/2008 was followed 3 months later by the 18-month Great Recession of 12/2007 to 06/2009.
These two sets of observations strongly suggest that the market wisdom is correct, that a YCI portends a recession and is useful for estimating when (9 to 13 months from first YCI observation with 1990 being the exception) and how long a recession will last (about 1.6x the YCI duration).
According to the Bloomberg article, a YCI was observed, but my investigation using FRED data shows that the YCI was not observable in that data as of 12/22/2018. The logical inference is that the observed YCI was a midday phenomenon, not observable in closing prices or a false positive.
The Fed's analysis of this phenomenon can be summed as a "rule of thumb... with two notable false positives: an inversion in late 1966 and a very flat curve in late 1998". See Yield Curve and Predicted GDP Growth, December 2018. I will come back to this later in this article.
The question is how strong is this YCI-Recession relationship? Very.
FRED, A Free Data Source
There are tens of thousands of economic time series data (FRED) made available for free to the public by the Federal Reserve Bank of St. Louis. This FRED data is available here.
The final set of FRED time series data I used to investigate the YCI-Recession relationship consists of:
CPIAUCNS - Consumer Price Index, monthly, not seasonally adjusted.
DTB3 - 3-Month Treasury Bond rates, daily rates, not seasonally adjusted
DGS5 - 5-Year Treasury Bond rates, daily rates, not seasonally adjusted
DGS10 - 10-Year Treasury Bond rates, daily rates, not seasonally adjusted
DGS20 - 20-Year Treasury Bond rates, daily rates, not seasonally adjusted
DGS30 - 30-Year Treasury Bond rates, daily rates, not seasonally adjusted
A191RL1Q225SBEA - Real Gross Domestic Product, Percent Change from Preceding Period, Quarterly, Seasonally Adjusted Annual Rate
M1NS - M1 Money Stock, Billions of Dollars, monthly, not seasonally adjusted
How The Fed Missed the Boat - They Actually Did!
Let's step back a minute. The Fed's approach to this type of analysis can be summed up as the use of a statistical relationship between its slope and future economic growth, and then look where the current yield curve is pointing. It is, though by no means a fault of the Fed, an approach that introduces statistical model errors and noise.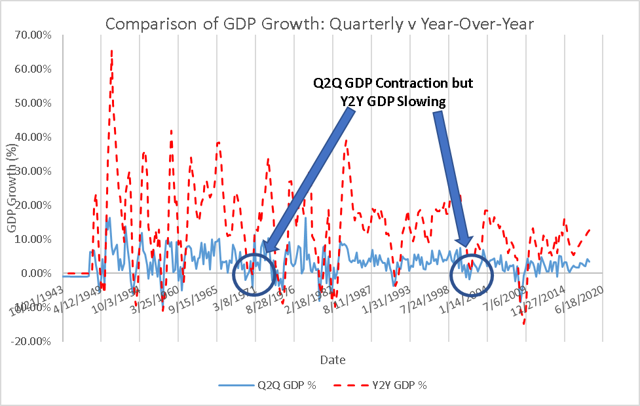 Fig 1: Comparison of year-over-year (Y2Y) versus quarter-over-quarter (Q2Q), (Source: Ben Solomon 2018)
Further, it is also sensitive to whether one uses 12-month year-over-year (Y2Y) GDP growth or quarterly (Q2Q) GDP growth as is usually reported and used by NBER to determine NBER-Recessions. See Fig. 1. According to Y2Y GDP growth, 2001 was not a recession, and Y2Y GDP growth, 1970 just barely made it to GDP contraction. In their discussion, the Fed used Y2Y GDP growth which does not always line up with NBER's Q2Q GDP growth statistics. To be consistent with NBER-Recession, I used the Q2Q GDP growth statistic.
Taking a Different Approach from the Fed
Taking a different approach, instead of searching for a YCI-Recession relationship, I searched for the YCI-Signal. This signal is defined as true when the 3-month treasury rate is greater than any longer-term treasury bond rates and false when not. This approach eliminates noise and errors introduced by statistical modeling.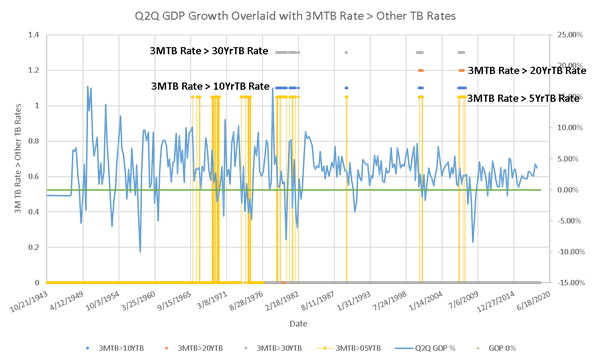 Fig 2: YCI-Signals for 5, 10, 20, and 30 years treasury bond rates (Source: Ben Solomon 2018)
Fig. 2 shows the occurrences and duration of the YCI-Signal, overlaid with Q2Q GDP growth. For visual ease, the YCI-Signal levels are arbitrarily set to 1.05, 1.10, 1.20, and 1.30 for the 5-, 10-, 20-, and 30-year treasury bond rates, respectively.
The YCI-Signal is not always contiguous. Unlike the Fed's approach, this YCI-Signals approach shows that YCI-Signals were present just before all NBER-Recessions. The 1966 YCI-Signal is present but not contiguous. It was not a long duration signal like that of the later ones. That the 1989 YCI-Signal lasted for only about a month, and the double-dip recessions of 1980 and 1982 were preceded by their respective two YCI-Signals. More importantly, the YCI-Signals are present for all treasury bonds 5 years and longer, where this information is available.
That is, the YCI-Signal guarantees a NBER-Recession, and the Fed's claim of false positives in 1966 and 1998 are data handling issues and not signal errors. One infers that the YCI is a significant component or property of the economy.
YCI-Recession: An Early Warning Metric
Personally, I don't like the NBER-Recession statistic because as an economic indicator, it is too late as it is a lagging metric. That is like saying we know it is a recession because we lost money. For example, See Fig. 2, the Great Recession was the trigger that set off the Wall Street Crash of 2008 not the other way around, i.e. Wall Street was ripe for a crash and just needed a trigger. I propose a YCI-Recession that starts with the onset of YCI and ends with the first quarter of positive GDP growth.
Based on 7 of the 11 recessions since 1943 (there is no relevant bond data for the first 4 recessions). The analytical definition of a YCI-Recession requires (I) Recession starts with YCI accompanied with declining GDP growth, i.e. each quarter has decreasing GDP growth rates (II) Includes GDP contraction that is negative (III) Recession ends with positive GDP growth.
There are two other accompanying factors. See Fig 3. (A) The decreasing year-over-year (Y2Y) M1 and (B) Increasing inflation. These are not exact but are present. Both these factors are now present as of 12/2018. My research shows that the 3-month Treasury rates have a complicated but a positive correlated monotonic relationship with CPI that is not found in the 30-year Treasury rates. Therefore, with the increase in inflation, it is difficult to see how this 3-month Treasury rate will not increase, thereby effecting a YCI.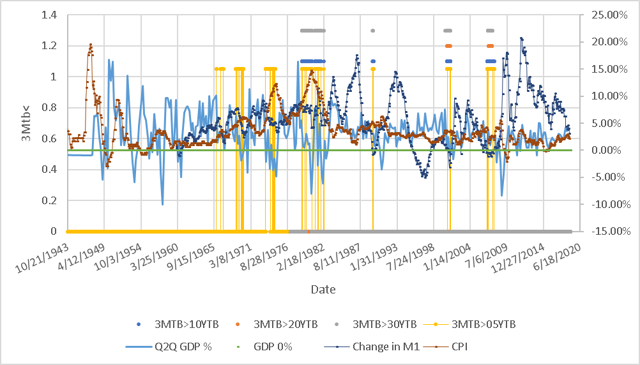 Fig 3: Year-Over-Year M1 & CPI change overlaid (Source: Ben Solomon 2018)
This definition of YCI-Recession matches NBER's definition. However, YCI recessions begin earlier, between 1Q to 3Q earlier, and end 1Q earlier. Unlike the NBER-Recession, the YCI-Recession is a leading metric and an early warning metric of where the economy is heading.
Recession in 2019/2020?
Economic processes are slow, long duration processes. My previous research suggests that 3-month treasury bond rates are correlated to what happened in the economy 20 years ago. Therefore, the midday yield curve inversion reported by Bloomberg news is likely to convert into a FRED data observable YCI. That means the yield curve inversion is coming.
Unfortunately, this means that there is a very strong possibility we will have a recession from around September 2019 to about May 2020 i.e. 2020 election year will be about the economy.
What does this mean to investors? Get ready to short, buy recession-proof, counter-cyclical stocks, and most importantly, if you have patient money, have cash.