Summary
Has the market bottomed? I'm not sure. What I do know is that shipping valuations are at all-time lows, blowing past even 2008-2009 levels.
The last time we saw this level of panic was in Nov15-Feb16, but we're well below those levels. Meanwhile, firms have stronger balance sheets, and market rates are markedly higher.
With solid companies at great prices, the near-term trading doesn't matter. Instead, we need to watch fundamentals and ensure there's not a risk of major dilution.
We are simply drowning in bargains in this market. This is a luxury problem. No need to take unnecessary risk or invest with sketchy management teams.
Instead of picking a 'top idea' for 2019, I'm presenting a list of 12 names. Six with lower risk and six with moonshot potential, but more exposure. All prices/performance officially marked from today's close.
Top List Approach: 12 Ideas for 2019
These markets have been extremely brutal, and we are now faced with a situation where virtually every stock in the shipping sector is on sale. I wrote about these markets in a recent public update: "Something Strange in Shipping." Beyond the common equities, preferred stocks are also cheap, and bonds are also dropping a bit. This situation gives us the ability to buy a plethora of attractive names without needing to get picky or stress about a singular top 'pick' or best 'idea.' Sure, not all the names are equal, but the ability to be able to pick a basket of 10 or more names is a rare opportunity even in this volatile sector.
Due to the massive discounts, we can afford to be very selective. I'm automatically discarding any firms from this list which have sketchy or very weak management teams. This means that several otherwise dirt cheap names, some of which I own and am adding to currently, don't make the cut. Yes, these stocks have enormous potential also, and this is backed by my heavy allocations, but when compiling a top list, one can be more selective.
Furthermore, we don't have to buy firms with weak balance sheets or very risky liquidity situations. I understand that some investors want to take a greater degree of market risk (i.e. spot rates or a bit higher leverage) in order to potentially hit multi-bagger returns, but we don't need to take risk needlessly. In this approach, I am providing six names with solid balance sheets and reasonable to low underlying market exposure. I am also providing six names with higher market exposure and a bit more balance sheet risk, but all of these names also offer multi-bagger upside if things go right.
Rules of Engagement
There are some principle suggestions, call them my personal 'rules,' about these names. Avoid at your peril in these markets.
Never, ever, (ever!) use margin
Don't sell naked puts you aren't willing to buy
Only buy firms where you like the underlying assets
If the price dropping 10% next week would shake you out, move on
Keep allocations reasonable, all 12 of these are speculative and risky
Risk/reward seems attractive to me, but major losses are possible
There are more general things to consider, but six rules for two sets of six stocks seems appropriate. If the thesis goes busted on one of these stocks or the market drastically shifts, then it could definitely be time to sell. If the underlying company is doing fine and the stock gets cheaper, that's a good thing, as we can buy more for less.
Investing, Speculating, and Gambling
Yes, the goal is to make money, and the faster the better, but remember we're here to invest in companies and assets, not to roll the dice on random horses.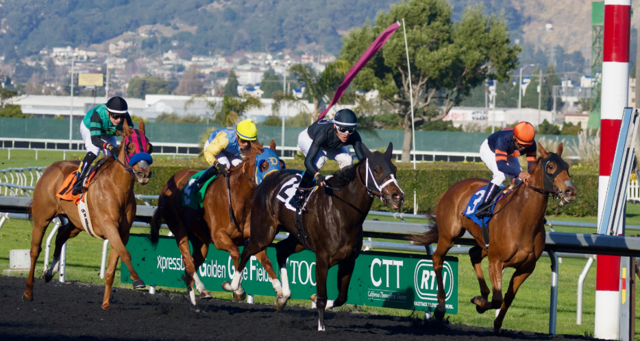 Image Credit: Wikipedia
Likewise, there are some leverage-on-leverage ideas, some of which I employ myself, such as buying otm call options. There are also super-levered moonshot names which might come across our screens later this year. Just keep in mind that's like this. Yeah, we might think the odds are skewed (and sometimes they are), but at the end of the day, there's still a lot of luck involved. Avoid margin!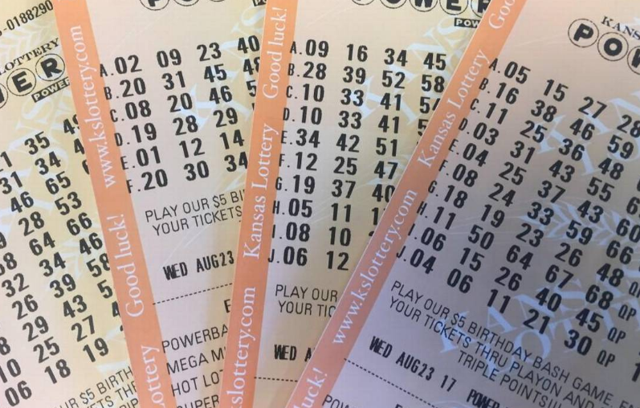 Imagine Credit: Wichita Eagle
Furthermore, if you're trying to buy a random stock for something like earnings or some random shift like oil prices, that's a casino play. Those can be fun, those can be lucrative, but they sure aren't investments! Not really a big deal at a small enough allocation and without margin, but be careful!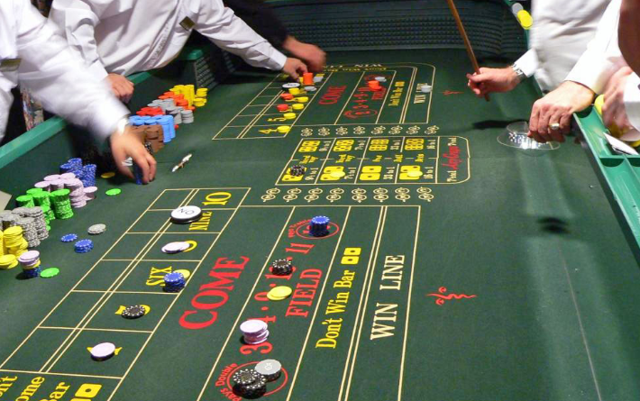 Image Credit: Gambling Sites
If you get the urge to gamble and take unnecessary risks. Do yourself a favor, book a flight to Las Vegas, bring some loose change, and hit the tables or slots. You'll have about a 45% chance to make money and a 99% chance of having fun if you have the right mindset. Great food, good shows, and you'll help stimulate the economy as a thoughtful bonus!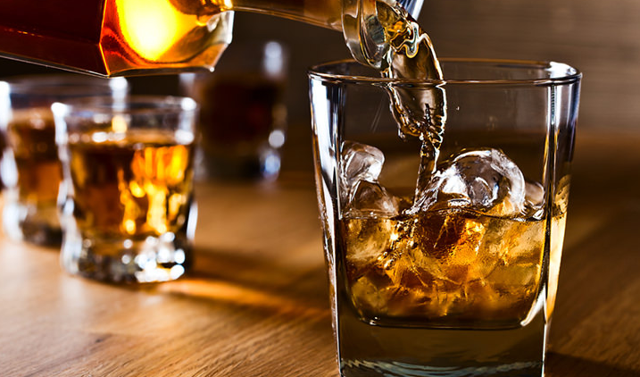 Image Credit: Vine Pair
Major Threats: Trade War/Market-Induced Recession
There are two primary threats as we enter 2019, the first, and most obvious to shipping is the escalation of the US-China trade war. I covered this pretty heavily in our 11 December market update. Recommend a review of that.
The second threat is a sort of market-induced recession (whether or not the Fed is a causal factor is a topic for lively debate). Obviously, a global recession is bad for shipping. Emerging markets have been showing considerable stress for the past year, and China's growth has markedly slowed.
The US economy has been very strong, but growth forecasts have recently came down a bit, and hiring has slowed. There are serious concerns that the recent hike by the Federal Reserve could prove to be too much, and some pundits certainly aren't happy.
If either of these headline risks comes 'true' in 2019, I doubt we'll make much money in any of these 12 names. We'll probably lose money. If the holdings are in the first six, it's a lot less likely those losses will be permanent or locked-in (i.e. due to major dilution or other issues), but the second pair of six names are riskier and in the worst case, losses could be permanent.
Without further ado, the two lists are below, with brief overviews for each.
Investment Candidates: Stable Firms, Sizable Upside
All of these firms are still speculative, but they have top-tier foundations and are likely to survive nearly any major market impacts without heavy risk of locked-in capital losses. Gains can still be substantial. Solid management.
(Alphabetical Order)
Capital Product Partners offers investors access to one of the largest product tanker companies in the world via upcoming spin-off, Diamond S Shipping (NYSE:DSSI), which enjoys strong private equity backing and was originally founded with capital from Wilbur Ross. Investors will also retain an income-focused vehicle with strong coverage and a significant payout. I've discussed the firm in more detail in recent coverage, I believe they are worth well in excess of $4 in a normal market environment.
Costamare is one of the largest containership owners and lessors, with clients among most of the top liner firms in the world. They have a very strong backlog with no major credit risks, and management has been steadily eating their 'own cooking' by supporting the stock via a DRIP of their majority shares. If markets normalize, this could be good for a double without much risk.
Golar LNG is a full-cycle LNG business with enormous growth potential related to the secular shift towards more global LNG transport. They have been making great headway with LNG shipping rates recently hitting fresh all-time highs and their latest growth project, Tortue/Ahmeyim achieved FID last week in partnership with BP (BP) and Kosmos Energy (KOS). Watch video below! If prospects keep rolling forward, this could be a triple digit stock in a few years. Watch video below for their latest project:
Golar LNG Partners is the LP for aforementioned Golar. We know this company well. We loaded the wagons in 2015-2016 at $8, and she was more than a triple-bagger in a year. Even better, we called the stock fully valued in the $20s and then began warning about the distribution levels in early-2018. Sure enough, she fell off a cliff last Spring as management wisely brought the distribution to a more sustainable level. Now, we're long and strong again, and management recently doubled their repurchase from $25M to $50M. Potential upside of over 50%, maybe more, once the market regains sanity.
Teekay Corporation has been a popular name with us for a while, but she hasn't been a strong performer as the investment timeline gets stretched to the mid/late-2020s, and market chaos has struck hard. I've recently updated our research here, but I see reasonable fair value in the range of a one year triple as long as they can refinance their January 2020 debt. Debt markets are slammed shut right now, so this one is worth watching more closely.
The LNG market is hot. Teekay LNG Partners controls one of the largest and most modern fleets in the world and has a contract backlog of almost $11B. They are finalizing a massive newbuild initiative, with the final ships set to be delivered in about 10 months. Once this is complete, the cash flow potential is massive, and the market is sleeping on this one. We estimate free cash flow between $200 and $300M with DCF in the $300s by 2020. Free cash flow yields (2020E) in the 25-30% range? Not a misprint. Prices could double and this name would still be a value. TGP has recently started a $100M repurchase program and has eliminated their pesky K-1 in favor of a 1099.
Speculative Ideas: Higher Risk, Moonshot Potential
For those who want to chase higher returns, while accepting more market exposure, here is a list of more speculative ideas. All of these names still have good management teams (Genco is the weakest, but they aren't actually toxic), but there is more inherent market risk.
(Alphabetical Order)
DHT Holdings is a VLCC pureplay. They own 27 of these tankers, each of which is capable of transporting 2M barrels of crude oil anywhere across the globe. You sure as heck couldn't tell by the stock price, but current tanker rates have been posting multi-year highs and the last time rates were this strong, DHT was trading in the range of $7-$8/sh with a smaller fleet and a weaker balance sheet. While your less informed neighbors are dumping shares in panic, our analytics show the latest two fixtures of the "DHT Europe" at $41.7k/day and the "DHT Bauhinia" at $29.8k/day... and those were for middle-aged tonnage!
With quarterly averages likely in the strong-$40s, DHT trades for about 2.5x expected free cash flow. We believe they face a strong 2019-2020 as scrubber modernization forces out weaker competitors, and market rates are set to firm. This one isn't without risks as we're talking about tanker day-rates here, but there's also the chance of 50-60-70% gains in short order.
Last time the markets turned like this was in late-2014. DHT had a far inferior fleet back then and the stock did over 60% in 6-7 weeks. Could she double in weeks on a Jan-effect this time around? I've seen much crazier.
Dorian has one of the highest quality very large gas carrier ("VLGC") fleets in the world. They trade at one-third their tangible value with a clean balance sheet, a good management team, and minimum required capex. This NAV is easily verifiable by recent peer newbuild orders and transactions, meaning that in theory, Dorian could just liquidate entirely tomorrow and we'd have more than a double.
They sit here in the riskier list because they do have hefty exposure to the spot markets, but one should know the spot markets are the strongest they've been in years, and there is lots of forward demand growth set for 2019-2020 as Chinese and Indian petroleum gas consumption is primed for growth and US exports are ready to surge.
Genco Shipping is a dry bulk carrier company with a rock solid balance sheet which trades underneath 50 cents on the dollar for tangible, real-time market valuations of their assets. They sold a lot of new shares in an oversubscribed and heavily lauded offering last summer at $16.50 and here the stock is, down nearly 55% even as cash flows have been solid.
They have covenants that likely block a repurchase until 1 January, but I expect them to announce some initiatives soon thereafter. Do you like to buy dollars for 45-50 cents? I do.
International Seaways is a major fan favorite. They were a spin-off from Overseas Shipholding (OSG) and are managed by Lois Zabrocky "CEO" and Jeffrey Pribor "CFO" with firm American roots and solid corporate governance. I add this factor here for investors who are more wary of the foreign firms as this one is as clean/clear and US-based as they come.
They've been a sort of castaway in the markets, but they have performed to absolute perfection on the fundamentals. First time we bought at $11-$14 post spin-off crash and solid at $22.50 shortly after. Earlier in 2018, I bought in the $15s and sold around $23s. I'm gearing up for my third run with this team, and I own their baby bonds (INSW-A) in advance.
They are on the riskier half of the spectrum due to their exposure to crude and product tanker markets. The balance sheet is nice though and cash flow is strong.
Star Bulk Carriers owns the world's largest publicly-traded dry bulk fleet, and they are trading at more than a 40% discount to their asset valuations. They recently announced a $50M repurchase program, which they have been providing consistent daily updates on. Their largest hedge fund holder is Oaktree, with around 50% ownership, who recently added more than a million shares in an open-market transaction.
I've covered the firm in recent reports, urging them to repurchase, and I'm glad to see they are following through even though their share price has been stagnant. This firm has considerable upside even into moderately disappointing markets, but they do have hefty spot exposure, hence why they are on this riskier list.
"Oh great another Teekay name." I know. The name inspires dread in my household, and I'm often tired of uttering those two fully spelled out letters in close proximity. That said, when we're making a list of firecracker upside, why not include that one that could be an absolute barn-burner if rates continue?
There is a LOT of risk on this one. Financial leverage is high, around 75% debt-to-assets. However, liquidity is strong to at least 2020, TNK trades around 70% of its asset values, and the operating leverage is so extreme that if rates continue at these levels ($40k/day or more for midsize tankers), TNK is sitting at about 0.5x cash flow. Yes - Zero-Point-Five. TNK is drowning is so much cash flow right now that they are generating over 10 cents a month. A penny every 2-3 days.
Why aim for the clouds when you can aim for... Mars? If markets stabilize and Teekay is able to continue generating these levels of cash flow, we're talking about 4, 5, or even 6-bagger type returns. Or the markets suck again and she keeps going down. This one is the ultimate chili pepper! Consume in small doses.
Coverage Plan & Conclusion
This is the official Value Investor's Edge list of top stocks for 2019. These aren't static, but I will be tracking performance metrics from these current prices (close of market 27 December 2018). I'll be providing follow-on public coverage for some of these names and will likely also do quarterly reviews.
These are certainly difficult markets but also the kind of situations where enormous gains can be made if risks are controlled. Recent broad market jitters, crashing oil, and of course, the tentative US-China situation hasn't helped the situation.
I fully stand by these names above as attractive opportunities in accordance with some of the recommended rules of engagement. I can't promise market outperformance and can only offer my best research and opinions. I welcome a discussion on any of the aforementioned names in the discussion section below.
J Mintzmyer collaborates with James Catlin and Michael Boyd on his Marketplace service.
Continuing Coverage
We will be covering these top ideas throughout 2019 as part of our public coverage. Members of Value Investor's Edge will receive the first look at new coverage updates and potential changes to our portfolios as the year progresses. Roughly 90-95% of our research is exclusive to our members with the rest released to the public.
In advance of the New Year, we are offering a two-week free trial which also includes access to our high-yield portfolio and exclusive preferred equity and fixed income reviews. Join us today, risk-free, and only stay if you are 100% satisfied with our research quality and content.
Disclosure: I am/we are long CPLP, DHT, SBLK, LPG, TK, TGP, GLNG, GMLP, GNK, INSW-A. I wrote this article myself, and it expresses my own opinions. I am not receiving compensation for it (other than from Seeking Alpha). I have no business relationship with any company whose stock is mentioned in this article.