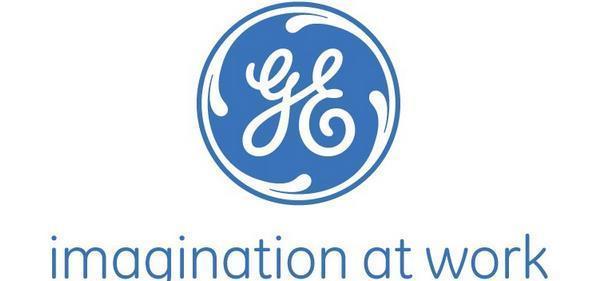 General Electric (NYSE:GE) has been the worst performer in my portfolio this year, by far. Nonetheless, I am optimistic that 2019 will be a much better year for the industrial company, and I believe investor pessimism with respect to GE has seen its low in 2018. General Electric is my top rebound bet for 2019 that could produce high risk-adjusted returns for investors. Though GE could test its most recent lows, the risk/reward remains very attractive as long as General Electric is out-of-favor.
A Year In Review
It was a devastating year for General Electric: The company continuously disappointed investors throughout 2018 with poor earnings, the announcement of an SEC investigation with respect to the company's insurance reserves, a scrapped dividend, and the appointment of yet another Chief Executive Officer. To top things off, General Electric has so far failed to restructure its ailing power business which is in a prolonged slump. Adding insult to injury, General Electric's stock got booted from the Dow Jones Industrial Average earlier this year, too.
On the back of such developments, General Electric's share price slumped 58.3 percent this year, making it the worst performing investment for a lot of investors.
Testing New Lows?
Market volatility roared back in the fourth quarter with a vengeance. On the back of deteriorating investor appetite and decreasing investor confidence in the U.S. economy, stocks have corrected sharply to the downside since October. General Electric's shares, for instance, dropped to a devastating 52-week and multi-year low @$6.66. Two years ago, GE traded at ~$30.
Though GE is now longer oversold, and managed to bounce back up to $8 in December, shares could very well test this year's lows in case investor sentiment takes another hit. Should GE fall through its latest lows, this would point to more downside for GE's stock over the short haul.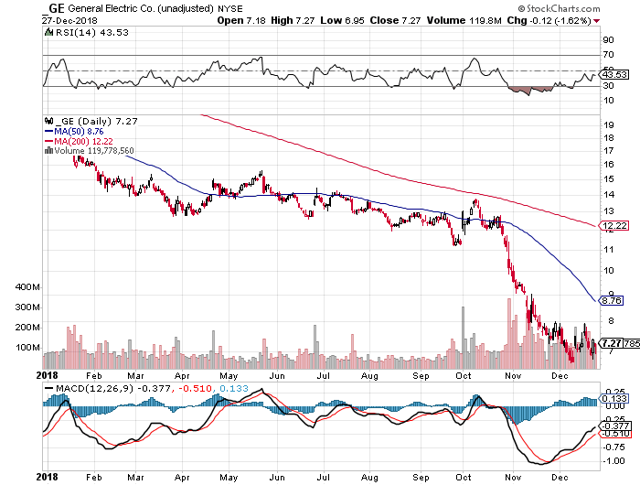 Source: StockCharts
GE In 2019
General Electric will focus on three major businesses going forward: Aviation, Power and Renewables, which will make up GE's new core business.
The power business, which brought in ~$35 billion in revenues in 2017, will be the center of investors' attention in 2019. GE took a $22 billion impairment charge in its power division in the third quarter of 2018, and investors will closely monitor management's progress with respect to the restructuring. Should GE's new management be able to turn things around in light of a weak gas turbine market (and in the absence of a U.S. recession), investor sentiment could gradually recover and improve prospects for share price appreciation.
In any case, General Electric will not be the same company in the future that it is now. General Electric will execute on its strategic actions plan in 2019 that calls for a healthcare spinoff and the divestiture of its stake in Baker Hughes, an oil field services company General Electric bought in 2016.
Here's GE strategic action plan: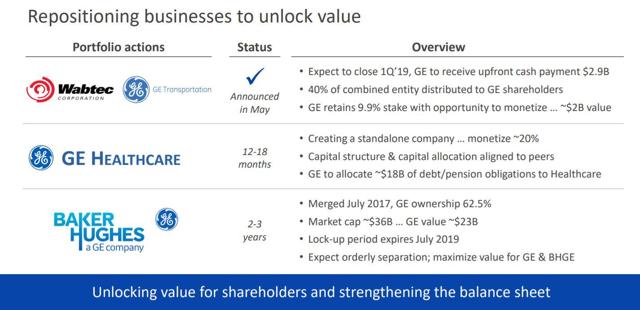 Source: General Electric
There are also more asset sales in the cards for 2019. General Electric has loosely guided for $20 billion in asset sales, and the company could step its divestiture game up next year in order to shed underperforming businesses and raise cash. Together with the dividend, General Electric could potentially invest billions of dollars in new growth initiatives in sectors such as aviation, digital and renewable technologies. In 2018, for instance, General Electric sold its rail business to Wabtec in a $11.1 billion deal and agreed to sell its Distributed Power Business to private equity company Advent International for $3.25 billion.
Valuation
General Electric is dirt cheap, and has a very attractive risk/reward, in my opinion. Though downside risks exist with respect to both the U.S. economy and General Electric's ability to restructure its power business, GE's shares are priced for disaster, selling for less than nine times next year's estimated earnings.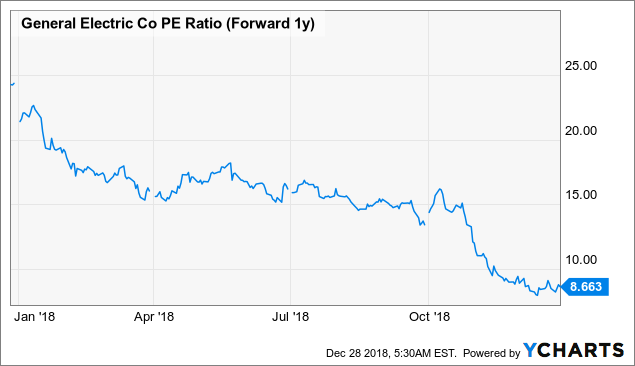 General Electric has widely underperformed its peers in the sector, Honeywell International (HON) and 3M Company (MMM), especially since October.
Here's how GE compares against its industrial peers in the sector in terms of forward P/E-ratio. GE's earnings multiple today is about half the earnings multiple of its closest peers.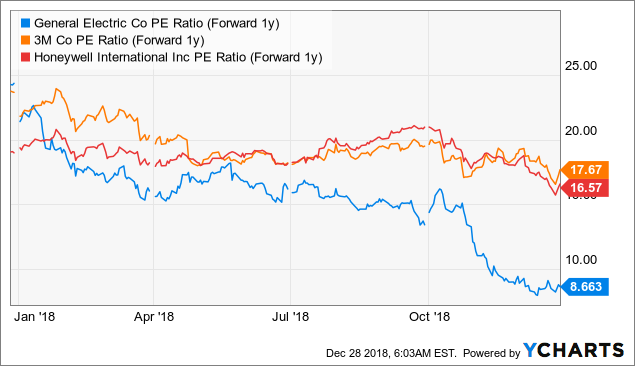 Risk Factors Investors Need To Consider
There are three major risk factors that could affect the investment thesis negatively:
1. General Electric fails to turn around its power division, and, as a result, cash flow and margin problems continue to weigh on GE's financial performance and investor sentiment in 2019;
2. A U.S. recession (should it manifest itself) could hit GE's cyclical industrial businesses, such as aviation and oil & gas, hard;
3. Should GE's stock price fall below the most recent low at $6.66, more downside looms over the short haul.
Your Takeaway
General Electric is taking massive action right now, and there are reasons to be optimistic and give management time to execute on its turnaround plan. Management is super focused on driving this restructuring home, and will leave no stone unturned to show improved capital efficiency going forward.
Honestly, I can't see how things could get much worse from here, and GE's shares are already priced for disaster. So much bad news is already baked into General Electric's valuation that the industrial company can almost only surprise to the upside in 2019.
GE remains widely out-of-favor, which points to huge recovery potential next year as investor sentiment could gradually shift if GE's financial performance improves. I am prepared to add to my long position if GE drops below the latest low at $6.66. GE is my top stock pick for 2019.