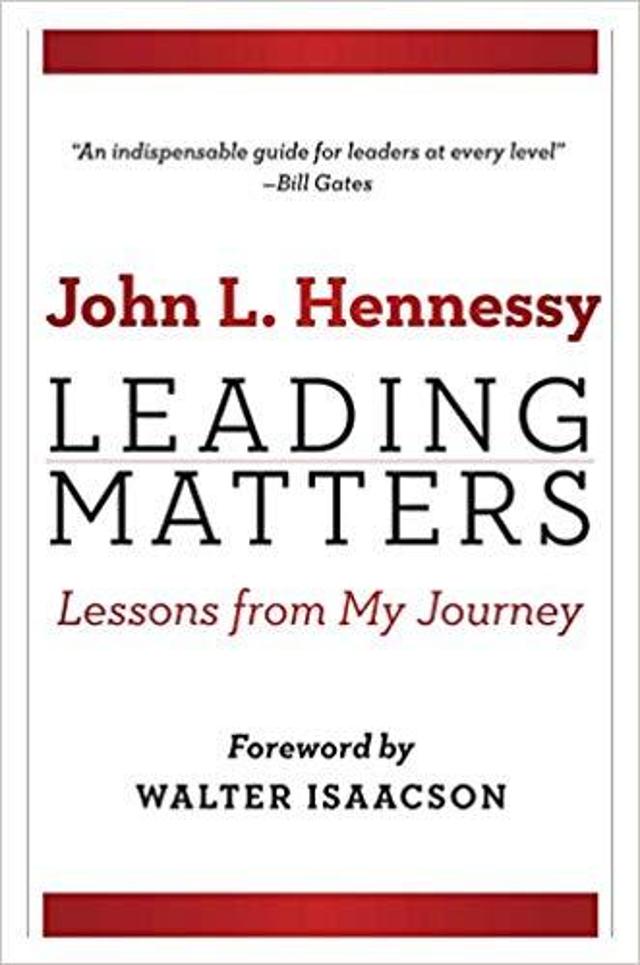 John Hennessy, a computer scientist and one of the founders of MIPS Computer Systems, whom Marc Andreessen called "the godfather of Silicon Valley," was president of Stanford University from 2000 to 2016. He is now, in his "retirement," chairman of Alphabet, Google's parent company, and director of the Knight-Hennessy Scholars Program. So, when Hennessy reflects on his professional life, as he does in Leading Matters: Lessons from My Journey (Stanford University Press, 2018), people who are either already in or aspire to leadership roles would do well to pay attention.
Though an engineer, Hennessy looks at leadership through a "soft" lens. In fact, he writes that "as you climb to higher leadership positions, the role of facts and data decreases. Sure, facts form a set of boundaries that you must account for, but your task is to find solutions to complex problems, despite limitations imposed by facts and figures. … [Y]ou must develop your ability to bring people together, to inspire them, to mentor them, and to lead them into the direction of your vision."
For him, what matters are humility, authenticity and trust, leadership as service, empathy, courage, collaboration and teamwork, innovation, intellectual curiosity, and storytelling. He describes, chapter by chapter, how he honed these character traits and skills through the many challenges he faced as the top academic administrator at a world-class university.
The book has a wonderful coda of books Hennessy has learned from: biographies of leaders and innovators, books on history, science, and leadership, and fiction.